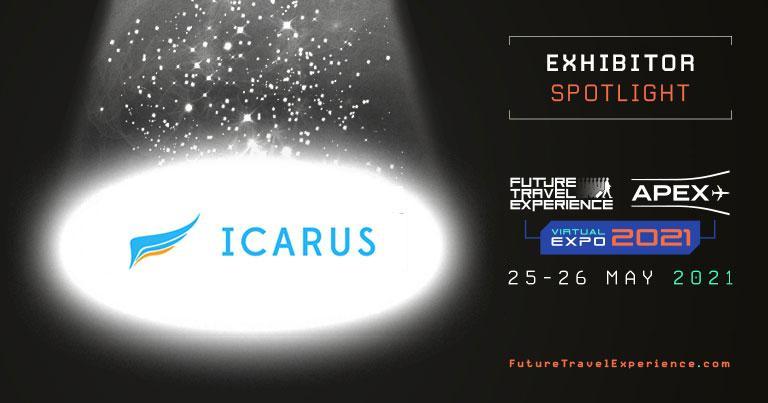 ICARUS aims to deliver a novel framework and architecture that leverages data, primary or secondarily related to the aviation industry, to help companies and organisations whose operations are directly or indirectly linked to aviation (e.g. airports, airlines, IT aviation companies, aircraft equipment industries, extra-aviation service providers, tourist agencies, health and epidemics monitoring agencies, etc.) to simultaneously enhance their data reach, as well as to share / trade their existing data sources and intelligence, in order to gain better insights into airplanes', airports' and passengers' quantified selves and contribute to improving their operations and increasing passengers' safety and satisfaction.
What makes your products / services stand out?
---
What makes ICARUS unique is that for the first time in the history of Aviation the value of Big Data will be unleashed and become meaningful. Big Data from airlines, airports, aircrafts, and extra-aviation service providers, combined with open linked data (e.g. for weather, environment, population, etc.) have the credentials to reassess the mentality of the aviation ecosystem, by early predicting critical failures, and maintenance needs, optimizing flight paths, rescheduling routes in real-time, improving operational efficiency, serving a seamless ground/air passenger experience, safeguarding the environment, and monitoring safety and risk threats.
The six main differentiating points of the project are:
1. A One-Stop Shop: Discover and explore native-aviation, extra-aviation and derivative-aviation data assets
2. Trusted Data Sharing: Create, sign and validate smart data contracts in an immutable manner to acquire data assets
3. End-to-End Data Security: Encrypt and check-in your data through an on-premise environment
4. Advanced Access Control: Regulate access to your data assets through declarative authorization policies
5. Effortless Data Linking: Curate, map and link your data assets with external data
6. Secure & Private Analytics Spaces: Design and execute your analytics and your "applications" in private sandbox environments, spawn on demand.
The ICARUS project is co-funded by the European Commission.
What brings you to the EXPO this year?
---
ICARUS is participating in the FTE APEX Virtual Expo in order to enter into the industry of Aviation. Being a new and novel project, we want to introduce it to the key players of the industry, who can leverage on the amazing benefits gained by utilizing the countless functionalities of this platform.
Why should visitors come to your stand and what can they expect to see?
---
Visitors should visit the ICARUS booth to find out about this groundbreaking project that has the potential to resolve a variety of problems in the aviation industry, with the use of the so far underutilized data.
Live platform demonstrations will be held on demand and the ICARUS team will be standing by to answer any questions and hear any suggestions.
What do you think is the biggest lesson that the industry will take away from the COVID-19 crisis?
---
The biggest lesson that the industry will take away from the COVID-19 crisis, is that the world that we live in is fluid, and unpredictable things can happen at any time and of any magnitude. Companies, need to be agile, have a firm crisis management plan, and attempt to predict even the most extreme scenarios in order to be adequately prepared for them.