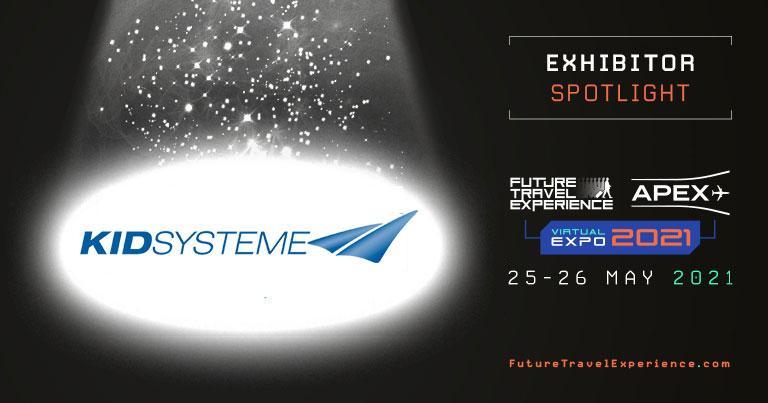 KID is an internationally operating company in the aviation industry and belongs to the leading suppliers for electronic cabin systems and services for both, passenger planes and corporate jets. Specializing in the design of aircraft cabin electronics, KID is a dynamic German company with a formula for success. As a member of Airbus Group, KID-Systeme can rely on the support of a global technology leader and benefits at the same time from corporate autonomy. The company's product portfolio encompasses seat power, cabin and cargo safety features, on-board connectivity and wireless content services. KID-Systeme supplies the world's leading Airlines and aircraft manufacturers.
What makes your products / services stand out?
---
Powered by innovative ideas, KID-Systeme has mastered its mission to engineer cabin solutions and components that offer maximum reliability and system integration at minimum total cost of ownership – fleet wide.
Let's start with SKYpower. From low cost based with our Clipmount USB outlet, up to a High End 110V AC power system – this product line is constantly evolving. It enables flexibility in configuration as well as the best approach for each of our customers.
SKYfi OSP is THE multi-purpose open software platform, which gives the airline customer maximum freedom when it comes to content implementation and wireless IFE in the aircraft cabin. SKYfi OSP's hardware is also being used for ALNA-OSP, the backbone of Airbus' new linefit W-IFE solution.
And of course UVSS – the only real digital video surveillance system that fits from small aircrafts with new cabin designs up to very large aircrafts with the highest recording time and a connectivity link for live streaming of videos via Satcom.
What brings you to the EXPO this year?
---
The value of face-to-face interaction will never go away, but there are times when going virtual is a necessary part of your event program. Nothing beats seeing innovations, colleagues, partners and customers in an exhibition setting, we know that. But, by thinking of virtual events not as small one-off presentations or as a webinar, but as value-added, engagement-driven experiences, you can create an impactful event that extends well-beyond a computer screen.
Why should visitors come to your stand and what can they expect to see?
---
It is a nice way we can touch base with our customers and partners. We are looking forward to your visit and invite you to have a look at our established product portfolio. Learn more and book a slot with our representatives on the virtual site!
What do you think is the biggest lesson that the industry will take away from the COVID-19 crisis?
---
Still, the biggest learning for the industry and for ourselves can be summarized as follows: Plan for the unexpected, test new approaches, look at your supply chain, work with experts, get digitalized and train your ability to react quickly.
From all the industries and products in the world, aviation got hit like almost no other. The willpower and the innovate core of this industry stands in no comparison. But, COVID-19 has forced the world into a new reality. We have to self-isolate yet remain connected to our work and clients. The whole industry, we and our customers stand for connecting the world. Making travel accessible to the wide public helped tearing down borders and reduce prejudices. We need to keep that in our DNA while testing new approaches at the same time.