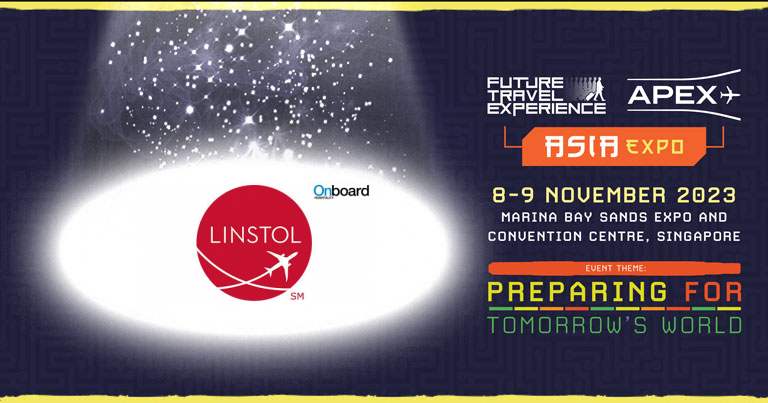 Since 1993, Linstol has specialized in complete product customization while providing the most attractive cost/quality combination for passenger cabin essentials such as amenity kits, comfort products, disposables, and headsets. In addition, Linstol offers inventory management, forecasting, and complete concept solutions.
Strategic offices in the US, UK, and Hong Kong enable Linstol to provide the highest service to the airline industry.
What makes your products / services stand out?
---
Providing the optimal passenger experience is the ultimate goal. Linstol understands the big picture including a dynamic supply chain, inventory management, the importance of quality control and innovation to reduce environmental impact. 

Linstol's success is based on speed to market and innovation but clever, thoughtful design is only possible through product expertise and quality management. From initial concept to utilization at 35,000 feet, Linstol embodies true collaborative partnerships.
What brings you to the EXPO this year?
---
Linstol exhibits at FTE Asia because it allows us to have meaningful face-to-face contact with existing airline partners and connect with people who have new roles/positions. We are known for our open and welcoming spirit that keeps the show fun for us as well as airline attendees.
Why should visitors come to your stand and what can they expect to see?
---
Linstol continues to expand its product offering amongst our four major product categories: headsets, disposables, comfort, and amenity kits. In particular, amenity kits product ranges have continued to be elevated with kits that combine luxury, innovative design, and affordability. Brand partnerships with leading companies provide new product opportunities and give Linstol something new to announce each year. Finally, in the last few years, Linstol has expanded its major product categories to include innovative eco-friendly products that offer increased functionality and are sustainable for our planet.