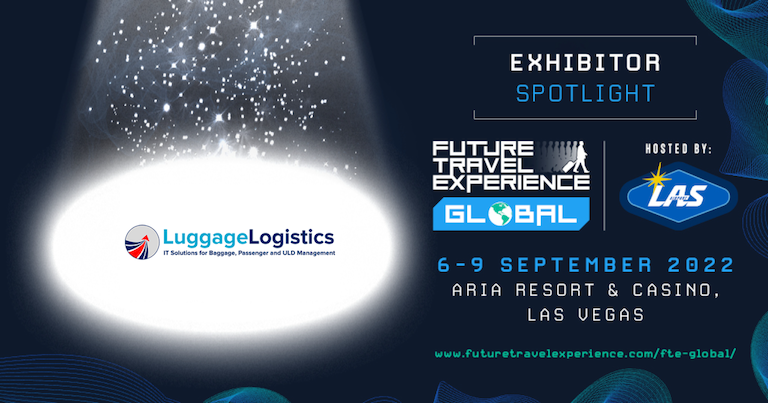 Luggage Logistics is a supplier of innovative Baggage, Passenger and ULD Management IT solutions designed for airports, airlines and ground handling companies.
Our extensive, cost-effective product suite helps customers to resolve their key operational challenges. Used in major hubs as well as smaller regional airports, we provide customers with complete end-to-end baggage and ULD reconciliation and management capabilities, including all key components of IATA Resolution 753.
Luggage Logistics was set up in 2007 by a team of industry experts. Our advanced solutions are used in more than 200 airports across 6 continents. Visit stand E33 for more information.
What makes your products / services stand out?
---
Aviation Baggage Solutions is our core business – the team are made up of baggage specialists with many years' experience working within airlines, airports and Baggage System suppliers. Our approach is to be seen more as a Partner rather than just a supplier – working closely with our customers, we identify their specific challenges and supply innovative solutions that deliver results.
Our operationally targeted applications provide solutions to key operational challenges. As well as traditional departure and arrival baggage management, we provide a number of easy to deploy tools which deliver real-time management of the transfer process, including a targeted Rapid Transfer Job application, which has significantly reducing MHB rates for our customers. Additional tools for Baggage Inventory, Disruption Handling, Mobile and Automated Reflighting, Performance Monitoring and Analytics, Real-Time Operation Dashboards and Baggage Customs Preclearance can be enabled within our core Baggage Management System at any time.
In addition, we provide airlines with network wide ULD & GSE Management, including movement tracking (IATA and BLE), stock control, loans and directives as well as a FAA approved digital maintenance application.
Our centrally hosted web-based solutions require no client side installation, simplifying support and maintenance, and resulting in rapid deployments
What brings you to the EXPO this year?
---
FTE has always been a key event on the aviation conference calendar, with a great reputation for insightful, thought provoking discussion.
During Covid our team worked on a number of new innovative solutions that are designed to solve the baggage issues we are seeing in the industry today. The need for low cost, easy to deploy, agile solutions that can be adopted by the operation and quickly tackle the problem in front of them is essential in today's operation. FTE has a keen focus on the Baggage sector with the "Baggage Working Group," and we are keen to meet with airports, airlines and ground handlers that are facing common and new challenges to discuss and demonstrate some of our solutions here in Las Vegas.
There is so much underutilised baggage data in the industry, and we have created tools to leverage this information that in turn optimises the ramp operation and provides real-time clarity and direction to the teams handling flights.
This is the first time Luggage Logistics have exhibited at FTE, and we are excited to meet with our industry peers and have though provoking discussions on how to achieve "baggage excellence".
Why should visitors come to your stand and what can they expect to see?
---
Visitors to our stand will be able to see first-hand how our innovative Baggage Management system can help solve their operational issues and meet their baggage management requirements. All our staff are specialists with many years of experience in Aviation Baggage, and as Baggage Specialists, we are uniquely positioned to help our customers manage their baggage operation effectively.
Delegates will be able to see how our systems combine to provide a single source of truth for the baggage operation across their entire network, providing effective Data Driven Decision Making; key to an efficient operation. Our modular approach enables customers to adopt additional applications when they are ready; we can show you how this gradual approach to baggage management can be used to evolve your baggage processes from a simple airport-based departure BRS through to a fully featured Global Baggage Management Network, with data from multiple stations. Data can be used proactively to alert users to potential issues and 'Manage the Amber'; and also retrospectively, allowing customers to verify process compliance and operational performance. This analysis can be used to improve the process incrementally, resulting in measurable evolution of your baggage processes.
What do you think is the biggest lesson that the industry will take away from the COVID-19 crisis?
---
The biggest lesson or realisation the industry will take from the Covid-19 crisis is how critical each component of operation is and how vast and costly the disruption has been felt when any one (or more) of these components fail.
The impact of losing so much expertise through the necessity of staff reductions and in some cases total closures of departments and companies is having a massive effect on operational readiness now travel has restarted. Airports, Airlines and Ground Handling Services have needed to mobilise quickly and the challenge has been to deliver the basic core requirements and services needed for an efficient travel experience that every passenger expects.