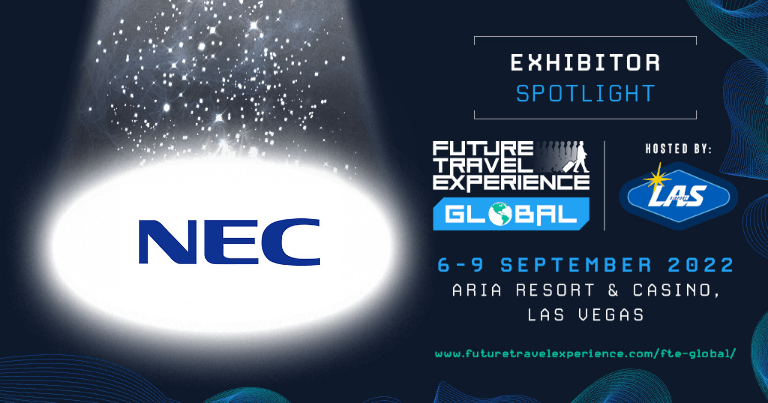 NEC Corporation of America is a leading provider of innovative IT, network, communications and biometric solutions for service carriers, Fortune 1000 and SMB businesses across multiple vertical industries, including Aviation, Healthcare, Government, Education and Hospitality. NEC Corporation of America delivers one of the industry's broadest portfolios of technology solutions and professional services, including biometric security, consent -based digital IDs, unified communications, wireless, voice and data, managed services, server and storage infrastructure, optical network systems, and microwave radio communications. NEC Corporation of America is a wholly owned subsidiary of NEC Corporation, a global technology leader with a presence in 160 countries and $27 billion in revenues.
What makes your products / services stand out?
---
NEC's face recognition technology is independently recognized as the fastest and most accurate on the global market. NEC is ranked #1 in three consecutive face recognition annual benchmark tests conducted by the National Institute of Standards and Technology (NIST), greatly exceeding all other vendors in both accuracy and speed. Our technology is currently being used at many international airports for border protection, processing millions of people every day.
Our biometric and AI solutions provide a secure, frictionless and personalized end-to-end airport experience. A simple scan of your face can unlock an enjoyable experience, improving speed and accuracy of passenger screening through high traffic and restricted areas. Some of the realizable advantages: service increased passenger volumes with available resources, reduced wait times with automated identity verification, travelers enroll once and use their digital identification for multiple verification points, fast and efficient passenger processing provides additional time for retail purchases and greatly improved experiences.
What brings you to the EXPO this year?
---
FTE is at the forefront of innovation in the travel industry, NEC continues to deliver new and exciting technology supporting the exponential growth of a touchless and secure travel experience. The EXPO allows us to meet and hear from the innovators across the travel industry, whether it is an airline implementing a decentralized digital identification for their passengers, a hotel, theme park, or cruise line looking to provide touchless self-service for their guests upon arrival or a car service looking to deliver a VIP experience for their customers. FTE delivers 1:1 engagement.
During the FTE Biometrics Summit on Wednesday, September 7, we will share lessons learned and insights on how we helped launch the first biometric terminal in the U.S. in a panel discussion about the challenges of the mass adoption of biometrics, and how we design facilities for a queue-less flow. Please take a few minutes to stop by our booth to see how facial authentication is enabling the Airports of the Future.
Why should visitors come to your stand and what can they expect to see?
---
We welcome visitors to stop by and try their hand at fooling the facial biometrics photo booth. While visiting, we welcome the opportunity to hear about the day-to-day challenges facing travel organizations to provide secure Digital IDs and biometric solutions that address the need to process passengers efficiently and securely yet have privacy and consent at the core of the offering. Talk to experts in biometrics for the travel industry, learn about Miami International Airport's rollout (largest to date) of U.S. Exit with SITA and NEC technology and learn more about our products and services for domestic travel with facial verification as your 'ticket' through the airport.
What do you think is the biggest lesson that the industry will take away from the COVID-19 crisis?
---
One, you cannot take anything for granted and your systems need to be able to flex seamlessly between common and non-common use cases. Two, you must provide customers choice. The dynamic in airports has been stringent in what must be done and how. Now, technology exists to allow travelers to flex between different types of interactions, and businesses or airports must accommodate for it. Three, making touchpoints touchless is key, and accurate recognition even with a mask on.