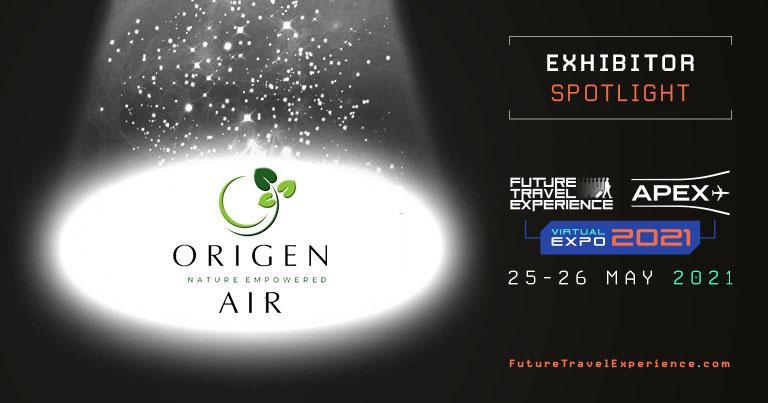 Origen Air produces smart living air purifiers that make investment into health and safety programs profitable for enterprises who operate within public spaces. Origen Air has a ten-year license with global exclusivity to distribute patent-pending enhanced plants that were developed at the University of Washington over the last 15 years. Our mission is to produce the most effective and beautiful living air purifiers in the world to restore healthy living spaces for humanity to thrive.
What makes your products / services stand out?
---
Origen Airs Sentinel is an autonomous, zero-waste, plant-based commercial air purifier. We are the only clean-tech company using enhanced plants (patent-pending) engineered to remove airborne VOCs. Origen's purification system also uses UV-C light sterilization certified to kill 99.9% of airborne viruses (including coronaviruses). The system expels the safe, purified air into clients surrounding airspace.
What brings you to the EXPO this year?
---
Origen Air is joining the FTE APEX Virtual Expo to present our cleaner air solution to Canadian and International airports. We want to have an opportunity to present to potential clients our product, the Sentinel, and be able to answer any questions in real-time. Origen Air is actively working towards future expansion to the United States, Indonesia and Singapore where we strive to develop strong relationships with potential R&D partner
Why should visitors come to your stand and what can they expect to see?
---
Origen Air is disrupting the indoor air cleaning industry. Please join us to discover our flagship solution in a live demo!
What do you think is the biggest lesson that the industry will take away from the COVID-19 crisis?
---
The emergence of the COVID-19 pandemic has brought to the attention of the average traveller the dangers associated with poor indoor air quality. COVID-19 has challenged the air purifier industry to scale their innovations by supercharging a movement for cleaner air that was already gathering steam. So far, there is no one-size-fits-all clean-air solution because every building and environment is different and that is why manufacturers with existing air-treatment or filtration technology are now testing more aggressive, active-treatment air systems to make indoor air safe from COVID-19.