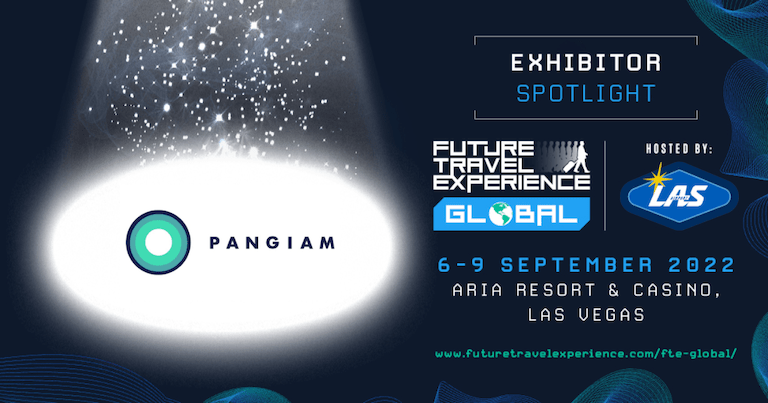 Founded by a team of global trade, travel, aviation, and homeland security leaders with a passion for what's possible, Pangiam brings together experts and visionaries from government, technology and commercial sectors to drive change. Through innovation, emerging technologies and the power of data, we solve the operational, facilitation and security challenges facing organizations today — to get their world moving. Pangiam's solutions revolutionize operations anywhere there's a need to facilitate the secure and efficient flow of people and goods.
What makes your products / services stand out?
---
At Pangiam, we are innovators, problem solvers, technologists, and experts. Our best-in-class consulting services draw on decades of private and public sector experience; leverage our in-house software, hardware, and technology scouting capabilities; and tap a global network of industry and government partners to meet our customers' mission-focused objectives.
Pangiam has also introduced a new way of doing business that delivers the technologies, services, expertise, and capital that organizations need to realize a NextGen operational vision and benefit the travelers and communities they serve.
We deliver a unique blend of global expertise in:
Travel and Aviation — The Pangiam Team represents 150+ years of demonstrated success across global aviation, travel and government.
Policy — Our extensive government expertise in the border and security space is unparalleled. We offer a depth and breadth of perspective no others can match.
Technology – We innovate software and technology-driven solutions and have cultivated a global network of partners who do the same. Our facial recognition software is ranked one of the fastest and most accurate in the world by NIST.
What brings you to the EXPO this year?
---
Apart from wanting the world to know about Pangiam, we are excited to meet face-to-face with industry leaders and jumpstart the creative process. We want organizations to think big. To imagine what's possible for their operations. They don't need to know how to forge a viable path forward, we can do that. But it all starts with a dream and with imagining what's possible. It might be a seamless, touch free passenger journey – from the keyboard to the surfboard. It might be the building of a Premium Lounge for luxury travelers. It might be "Pay with your face" capabilities. The possibilities are endless. Sometimes dreams are prompted by pain points. So, we're coming to the EXPO with full hopes that we hear firsthand what keeps attendees up at night… and what their wildest dreams might be.
Why should visitors come to your stand and what can they expect to see?
---
At Pangiam, we understand today's operational challenges, but we also understand the deep urge to create something altogether new and better, be it frictionless experiences for travelers or the secure, smooth movement of cargo across borders. As a team of experts and technologists from both the private and public sectors, we solve challenges by reimagining what's possible and designing and delivering solutions to achieve that vision. We understand the ins and outs of complex processes and systems and can propose singular products or fully integrated solutions to meet your objectives — whether a customer is seeking seamless identity verification or the ability to identify concealed threats in stowed luggage or carry-on bags. Our solutions enable global travel customers to create better, more financially-viable operational outcomes and deliver greater value to travelers and local communities. When attendees visit our booth, they can expect to start dreaming a little — and to let themselves believe that there might be a path to achieving those dreams.
What do you think is the biggest lesson that the industry will take away from the COVID-19 crisis?
---
That we can overcome great hardships when we are resourceful, adaptable, and creative; that there is a deep longing in our bones for travel; and that ingenuity comes from collaboration and the collective.