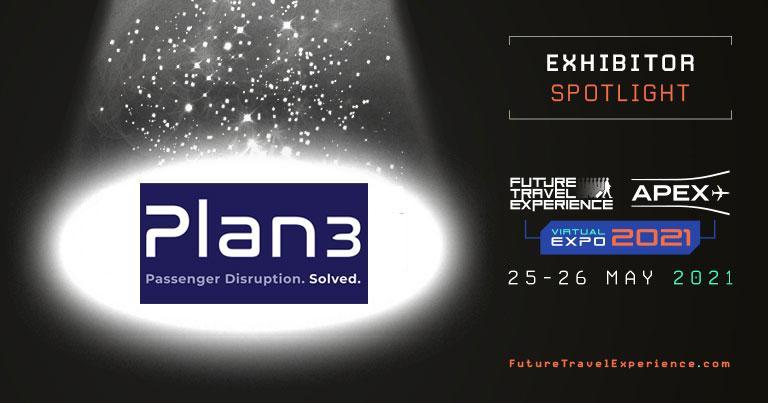 Plan3 is the passenger disruption management platform you and your passengers will love.
Built by aviation experts, AviLabs.
Plan3's mission is to deliver an exceptional experience for disrupted passengers while ensuring airlines have automated tools at their fingertips to save time and vastly reduce costs when disruption hits.
What makes your products / services stand out?
---
Plan3 takes a holistic view of the passenger disruption lifecycle, creating a single screen for seamless passenger disruption management.
With Plan3 airlines benefit from:
Reduced staff overhead.
Optimised re-accommodation inventory costs.
Simple access to third-party fulfilment.
Increased customer service outcomes.
No up-front or flat monthly fees.
Fraud prevention via built-in automations.
Automated, scalable technology.
As the travel industry recovers from the Covid-19 impact, it will be vital for airlines to innovate in areas that will provide a significant cost saving to operations, and increase margins and satisfaction per passenger – Plan3 is the doorway.
What brings you to the EXPO this year?
---
As airlines focus on recovery and increasing margins, Plan3 are looking forward to presenting our new solution for reducing the costs and headaches associated with passenger disruption.
We welcome interested airline partners to demo the Plan3 tool during the FTE event.
Why should visitors come to your stand and what can they expect to see?
---
We welcome interested airline partners to meet the team and demo the Plan3 tool during the FTE event.
What do you think is the biggest lesson that the industry will take away from the COVID-19 crisis?
---
There is a new mindset to tackle in the post-pandemic consumer – anxiety, shaped by long periods of lockdown and unpredictable travel.
Demonstrating passengers will be taken care of when things go wrong is not only a winning retention strategy and good for business, but perhaps the most significant move an airline can signal to instil confidence in the traveler, and travel recovery itself.