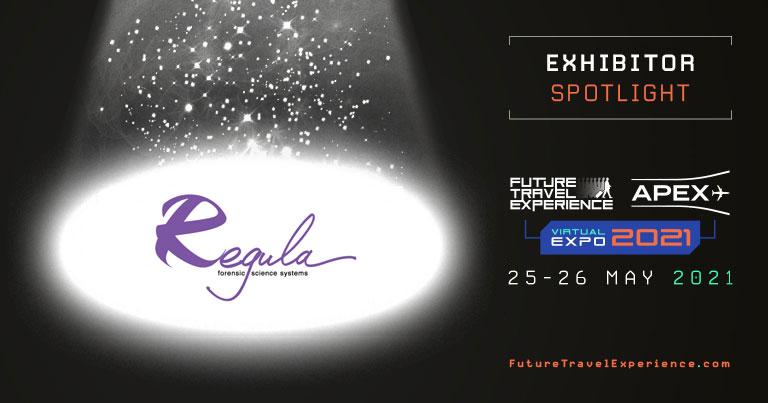 Regula is the leading producer of expert devices for authenticity control of travel documents (passports, visas, ID cards, etc.) and other high security printed papers.
Regula is known all over the world: its products and solutions are used by law enforcement experts from Europe, Middle East, Asia, Africa, Australia and New Zealand, South and North America.
What makes your products / services stand out?
---
Regula is the only company providing complete high-quality analysis of security features that embraces three spheres:
manufacturing devices for document authenticity control;
developing software for operating these devices, processing, comparing and storing the obtained data;
creating information reference systems of travel documents, driving licenses and banknotes;
organizing training courses on document and banknote authentication.
What brings you to the EXPO this year?
---
Regula Forensics is pleased to announce our attendance at FTE – the aviation industry's leading expo and our first showing as an exhibitor at a virtual event.
We are software developers and manufacturers of document readers capable of automatic reading and authenticity verification of passports and other security ID documents. FTE Virtual Expo provides us with the perfect platform to showcase our recently launched handheld Mobile workstation Regula 7310. A rugged portable device intended for document authenticity and biometric data capture of fingerprint scanning and face matching.
Why should visitors come to your stand and what can they expect to see?
---
We invite you to come to our booth to see our products and the latest in remote contactless, web-based onboarding solutions developed for airline and airport customers.
What do you think is the biggest lesson that the industry will take away from the COVID-19 crisis?
---
Over recent years the cost of hardware has been coming down and the crisis of Covid-19 and the global pandemic has led to the acceleration in the rise in investment of contactless technology and biometric solutions whilst at the same time reducing the capital estate at airports.
This paradigm shift will give advantage to companies able to adapt with flexible, innovative solutions offering uncompromising security on both hardware and web-based platforms.