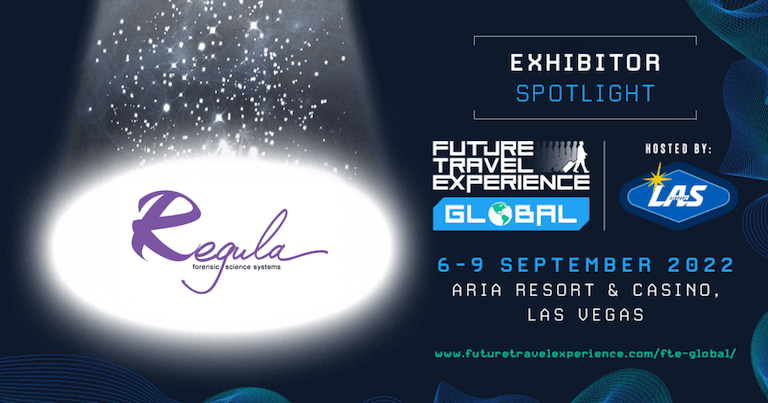 Regula is a global developer of forensic devices and identity verification solutions. With our 30+ years of experience in forensic research and the largest library of document templates in the world, we create breakthrough technologies in document and biometric verification. Our hardware and software solutions allow over 1,000 organizations and 80 border control authorities globally to provide top-level client service without compromising safety, security, or speed.
Regula was named a Representative Vendor in the Gartner Market Guide for Identity Proofing and Affirmation in 2022.
What makes your products / services stand out?
---
Imagine, you are traveling; checking in for a flight, or crossing a border. You don't want to be delayed by routine checks. But you want yourself and the people with you to be safe. This is possible thanks to the technologies behind the verification process.
With our serious investments in forensics, we make people's journey in authentication and identity verification seem easy. Regula empowers airlines and airport staff with cutting-edge tools to facilitate pre-flight procedures. We provide border control authorities with forensic devices and technologies that allow them to spot even the most sophisticated document fraud. Our software and hardware solutions verify documents and identities quickly, reliably, and securely.
What brings you to the EXPO this year?
---
Regula develops innovative solutions that support customers along their journey and taking pride in unmatched expertise makes us a unique market player and industry partner. We'll present our software and hardware innovations that deliver a user-friendly workflow for a higher-quality and more efficient service and:
Allow for accurate and comprehensive identity verification regardless of the country of their origin
Allow to build complex identity verification systems: from booking, ticket-buying, check-in, bag drop, and up to biometric identity and facial recognition boarding systems
Reduce the bottlenecks that create long queues
Improve travelers' experience with touchless, hygienic (less contact, fewer physical touchpoints) simple, and a fast travel experience
Assure maximum data privacy and security
Provide protection against penalties, charges, and frictions due to accurate and error-free data extraction
Allow for fast vaccination certificate verification (Covid-19 travel experience)
Provide IATA – and ICTS-ready solutions (database suppliers – for border control rules and regulations)
Decrease the amount of printing and paper waste, which makes airlines more sustainable.
Why should visitors come to your stand and what can they expect to see?
---
Visitors will have the opportunity to see the identity verification process with their own eyes. We'll showcase both our software and hardware performance, and namely:
The ability to thoroughly check any document in a matter of seconds
How Regula's solutions help spot fraud and forged documents
How biometric identification allows to speed up flight check-in and boarding
How technologies help automate travel document compliance verification
And many more.
What do you think is the biggest lesson that the industry will take away from the COVID-19 crisis?
---
The pandemic has accelerated the overall digitalization of the aviation industry. When many services and processes became remote, airlines and airports had to follow the 'new normal.' Before the COVID-19 crisis, companies generally needed one to three years to successfully introduce new digital services. However, the pandemic forced them to significantly speed-up these changes and digitalize business processes as soon as possible, since it often was a matter of saving the business.
Such haste might jeopardize the quality and reliability of new digital products and processes. And this is especially risky for identity verification, given that fraudsters don't stand still either.
So, when it comes to verifying identity, it's better to pay special attention to the reliability of verification technologies. Regula has over 30 years of experience in developing forensic devices and identity verification software. It allows the detection of document types and issuing countries automatically with a database of 11,000+ identity document types from 248 countries and territories in more than 138 languages.
And we are aware of the paramount importance of reliability and accuracy of identity verification.