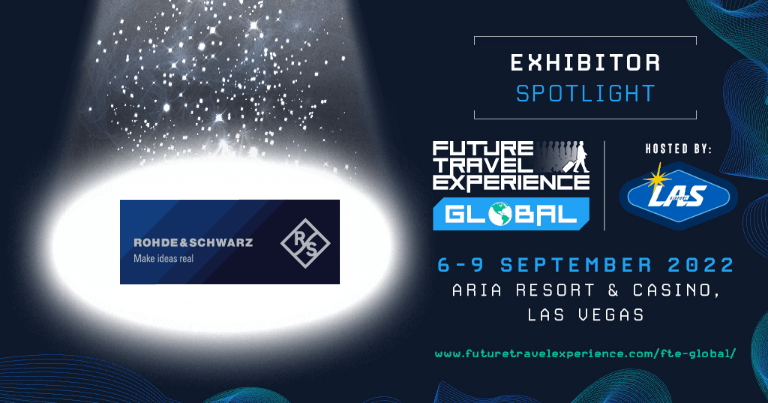 Rohde & Schwarz develops, produces and markets a wide range of electronic capital goods for industry, infrastructure operators and government customers. The private family-owned company is among the technology and market leaders in all of its business fields, including wireless communications and RF test and measurement, broadcast and media, air traffic control and military radiocommunications, cybersecurity, network technology, and physical security.
In fiscal year 2020/2021, Rohde & Schwarz generated EUR 2.28 billion in revenue. The company owes this tremendous success to its 13,000 highly qualified employees in over 70 countries.
What makes your products / services stand out?
---
Rohde & Schwarz has an extensive product portfolio that makes an important contribution to a safer and connected world. In the test & measurement, secure communications, networks & cybersecurity, physical security and broadcast & media markets, customers worldwide rely on Rohde & Schwarz and its cutting-edge solutions. In addition to its established business fields, Rohde & Schwarz has made substantial investments in future technologies such as artificial intelligence, the industrial internet of things (IIoT), millimeter-wave security scanning solutions, 6G, cloud solutions and quantum technology.
As an independent, privately owned company, Rohde & Schwarz finances its growth with its own resources. Over 20% of revenue is invested back into development, and substantially higher in future technology areas. Because the company does not have to think in terms of quarterly results, it can plan sustainably for the long term. Established more than 85 years ago, the group is recognized as a reliable partner for industry and government customers. As a global technology company, Rohde & Schwarz consistently aligns business performance with the specific needs of its customers in the three divisions: Test & Measurement, Technology Systems and Networks & Cybersecurity.
What brings you to the EXPO this year?
---
Rohde & Schwarz brings innovation and technology to airport passenger-friendly security screening. Evolving security threats in an ever-changing environment call for solutions that meet these demanding challenges. With over a thousand systems in use at security screening operations around the world and deployed at security checkpoints in over 100 airports, correctional facilities, industrial plants, military compounds and other facilities, our personnel scanning solutions quickly screen subjects using safe, millimeter wave radio frequency technology and advanced artificial intelligence threat detection algorithms. The proven technology rapidly, accurately and automatically detects concealed objects made of any material, relying on a 'no contact' process.
With the recent announcement of the Rohde & Schwarz R&S®QPS201 as the first new technology qualified by the TSA in over a decade, Rohde & Schwarz will be demonstrating the new technology for a more efficient and passenger-friendly security screening operation.
The R&S®QPS201 Quick Personnel Security Scanner utilizes gender-neutral detection algorithms that deliver lower false alarm detection rates. With an easy-to-hold hands down body posture and a scanning process five times faster than the blink of an eye, inadequate scans due to movement are virtually eliminated and passengers will welcome the new choice in airport security screening technology.
Why should visitors come to your stand and what can they expect to see?
---
As the first new eAIT technology qualified by the TSA in over a decade, come see a new, more efficient technology: the Rohde & Schwarz R&S®QPS201 Quick Personnel Security Scanner. At the Rohde & Schwarz stand you will see and experience:
the open architecture design
the rapid scanning process
gender-neutral and gender independent scanning results
a comfortable scanning pose
What do you think is the biggest lesson that the industry will take away from the COVID-19 crisis?
---
There are several key learnings that apply to security screening. The need to reduce the queue of passengers in line at airport operations, the need to improve passenger throughput, and the value of an open-air screening environment to reduce a passenger's anxiety during screening. The need to improve efficiency also comes with the backdrop of a shortage in skilled labor and staffing at security checkpoints to keep up with the rapid increase in travel demand.
Higher throughput and reduced security line queues are directly related to the speed of the scanning process combined with the reduction of detected false alarms. High resolution scanning technologies combined with years of deep learning algorithms have successfully resulted in a substantial reduction in the false alarm rate for the R&S®QPS201. When combining the lower false alarm rate with a faster scanning process, the R&S®QPS201 has demonstrated success at reducing the passenger screening backlog.
Lastly, unlike existing AIT technology, the R&S®QPS has developed detection algorithms that work independent of the gender of the person being scanned. If selected as part of the operating procedure by the security organization, the gender selection can be removed from the scanning process and false alarms will not occur if an inaccurate gender was selected. As the Biden-Harris Administration increases the focus and need for gender-neutral screening at TSA checkpoints, the R&S®QPS stands future-ready to fulfill this need.