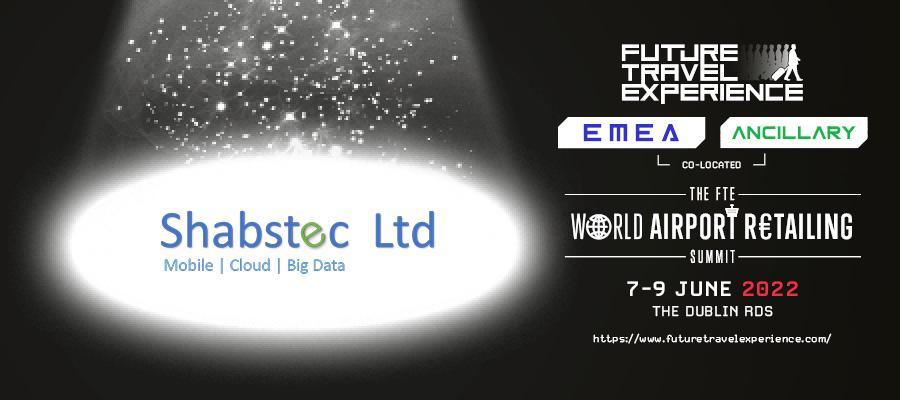 Shabstec provide products and service to the aviation market with specific focus on Baggage, Equipment and Passenger solutions. We focus on helping our clients move towards a net zero carbon footprint. We also provide a systems integration capability for complex solutions.
What makes your products / services stand out?
---
Our products and services have been built using over 100 man years experience in the aviation inductry. Please come and talk to us about:
• Bagnition, our end-to-end baggage logistics platform
• Baggage Rover, our autonomous vehicle which can transport bags from check-in to Make-up
It will Parked right opposite our stand on the Electric Vehicle stand area
• Tag For Life, lets stop printing bag tags for every journey and improve the customer journey experience at the same time!
• Authenticate, our passenger authentication solution using forensic technology
• Our wearable devices such as hand scanners from Pro Glove and RFID wrist devices
• Our Condition based monitoring and AI capability to improve maintenance regimes
• Our consultancy services to help with capacity and design analysis
What brings you to the EXPO this year?
---
We are very excited to announce a number of new products to the industry. Our Rover, which is an autonomous electric cart will greatly simplify future baggage processing. For example, HBS solutions will be integrated in a more sophisticated manner. Our Tag for life will greatly help airlines and airports acheive net zero targets whilst allowing passenger a much better customer experience whilst travelling!
Why should visitors come to your stand and what can they expect to see?
---
Come talk to us about our latest innovations and how we can help transform your facilities for the better!