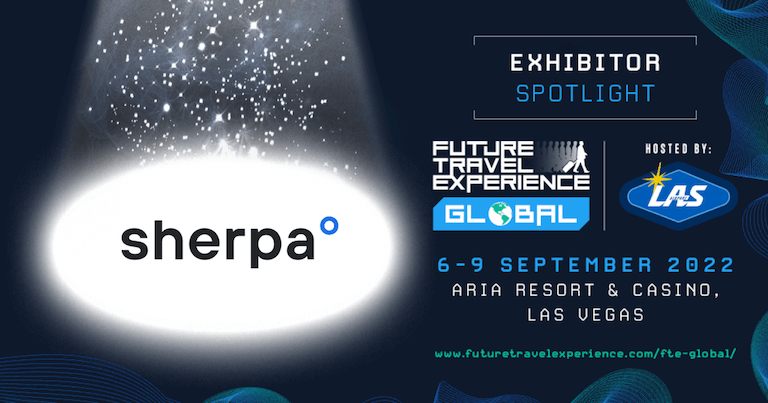 Travel inspires us. Opportunity drives us.
Founded in 2015 by Max Tremaine and Ivan Sharko on the belief that travel is an integral part of the world's economy and our shared human experience, sherpa° is a leading global provider of travel requirements and intelligence for the travel industry. We partner with the world's largest and best-known travel brands in over 50 countries including American Airlines, Air Canada, British Airways, KLM, Air France, TUI, Booking.com, Expedia and Airbnb.
We're making it easier for travellers to cross borders by redefining the future of travel requirements**.** Using a modern tech stack and enterprise-grade security protocols, our flexible solutions and exceptional customer support delivers a seamless and secure experience.
We are a proudly Canadian-based and fully remote company with employees across the globe and we are backed by an exceptional team of Silicon Valley investors and advisors.
What makes your products / services stand out?
---
We are a tech-forward, enterprise solution and help travel providers—from airlines to online travel agencies to travel management companies—reduce costs and operational risk, while enhancing the customer journey and growing consumer confidence in travel.
✓ Earn eVisa ancillary revenue
✓ Reduce call volumes and improve CSAT
✓ Build your brand reputation as a trusted source
Through our embeddable widgets, API or white-label WebApp, our partners deliver personalized entry requirements to travellers based on their nationality and destination. Our extensive database includes travel, passport and visa requirements, border procedures, COVID-19 test requirements, health declarations, passenger locator forms, quarantine measures, exit restrictions, transit restrictions and vaccination requirements.
We offer our partners an ancillary revenue stream by providing eVisas, eTAs and ESTAs directly to eligible travellers in a single step while they book their travel. We offer visitor eVisas to popular destinations, including the USA ESTA, Canadian eTA, Turkish eVisa, Indian eVisa, Egyptian eVisa, Vietnamese eVisa, Kenyan eVisa, Uganda eVisa and Tanzania eVisa. Future offerings include the Cuban eVisa (2022), EU ETIAS (2023), and UK eTA (2025).
In just three years, we have become the world's largest border crossing advisor to our partners and travellers.
What brings you to the EXPO this year?
---
We're excited to return to FTE Global in Las Vegas and to share the story of why many of the world's leading airlines, including American Airlines, Air Canada, British Airways, Air France-KLM, Turkish Airlines and Cathay Pacific have partnered with us to make border crossing more seamless and secure for their passengers.
Our mission is to help travellers move freely around the world and shift the way the world's leading travel providers approach border crossings. We're looking forward to meeting people who share our vision of a world where every traveller has the information they need and the documentation they require to move confidently and securely across borders.
FTE Global is a gathering of air transport's digital and innovation leaders, creative designers and progressive minds, who will inspire one another and reimagine travel together. As a part of this community, we're looking forward to bringing our creativity and our innovation to the fore, meeting with our valued partners, to forging new relationships in the industry.
Why should visitors come to your stand and what can they expect to see?
---
Are you curious about eVisas and the impact they can have on your business?
Are you looking for new ancillary revenue opportunities?
Do you struggle operationally with ever-changing passenger health and identification requirements?
If the answer to any of these questions is yes, then visit our booth to find out how sherpa° can help. We'll tell you why more than 150 of the world's leading travel brands—including American Airlines, British Airways, TripActions and Airbnb—partner with us to improve customer satisfaction, streamline operations, and grow revenue.
We'll introduce you to our original Inform-Guide-Validate framework that lets your travellers know what they need for their trip, offers a travel document application process as an ancillary product, and provides day-of-travel confirmation that your passenger has correct and current documents for their trip.
We're always excited to talk about ways we can help travellers move freely and we're looking forward to seeing you in Las Vegas!
What do you think is the biggest lesson that the industry will take away from the COVID-19 crisis?
---
Our industry has experienced a monumental shift in the way that travellers and travel providers are required to approach travel documentation and identification. We're now faced with complex and ever-changing rules that require a whole new way of preparing for and experiencing travel. Nothing impacts air travel more than the rules and regulations that determine our ability to cross borders.
Sherpa's mission has always been to help people move freely across borders. New requirements introduced during the pandemic brought this mission into sharp focus. As we emerge from the pandemic, some restrictions are subsiding, but not all. On top of this, governments continue to roll out eVisa and electronic travel authorization programs at pace. The EU will launch ETIAS in 2023 and the UK eTA is scheduled to launch in 2024.
All of these factors place health and identification requirements as a significant trend in the air transport industry in 2022. Visit our booth to find out how our technology helps airlines maintain operational integrity amid changing travel requirements and converts eVisas into a source of ancillary revenue.