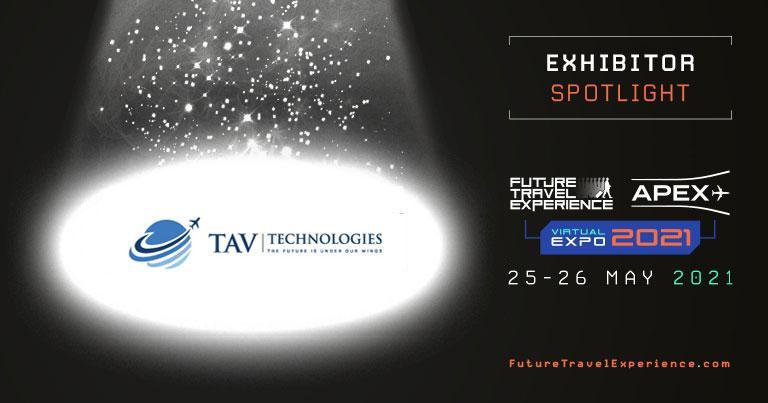 TAV Technologies, a subsidiary of TAV Airports which is a member of Groupe ADP (Aéroports de Paris), provides integrated end-to-end IT solutions at more than 30 airports in 13 countries. Through its R&D center, TAV Technologies has developed more than 40 IT products for the aviation industry. Founded in 2005, the company has extended its know-how in the aviation industry to other sectors such as health, production, and construction. Through its expert staff, TAV Technologies specializes in digital transformation, smart airport solutions, and cybersecurity.
What makes your products / services stand out?
---
We provide total technology management and deliver best-in-class designs & solutions with a high customer focus. The company covers all 3 main streams of information technologies in one company; in-house software product development, contractor for complex ICT projects, and IT operations management & consultancy.
The COVID19 pandemic has increased the pace of smart airport implementations. Our solutions provide a comfortable travel experience for passengers while helping airport operators, airlines, and other stakeholders to optimize the use of resources. As a visionary technology solution partner and a master systems integrator, we provide perfect harmony throughout the airports and ensure optimized operations. We are one of the leading companies in the airport IT industry, providing end-to-end technology solutions globally with our vast experience. We create innovative, reliable, flexible solutions and give IT operations & management services to contribute to the aviation industry for seamless stakeholder satisfaction.
We provide support with the use of next-generation technologies, offering user-friendly, innovative solutions we develop in our Research-Development Center and Innovation Hub. With our innovation center, we prioritize continuous innovation, shaping cutting-edge technologies and digital transformation to offer passengers the best passenger experience.
What brings you to the EXPO this year?
---
The COVID Pandemic has affected every part of our lives. Our travel habits have been affected too. As TAV Technologies, we will be showcasing our solutions that will help aviation to face the post-pandemic era. Our technological solutions will help airport operators to better analyze the changing passenger behaviors while optimizing every process within the airport. As TAV Technologies we want to show how we will aid this phase by continuing to provide end-to-end technology solutions and services using our unique experience in sophisticated and complex environments and how we can pave the way for a better tomorrow for aviation. We will also present our two awards winning Passenger Flow Management Platform that optimizes airport operations and increases the passenger satisfaction rates. You can get more information about our solution 26th of May, Conference Session 6 which we will be presenting.
Why should visitors come to your stand and what can they expect to see?
---
TAV Technologies will offer a virtual demo session offering a deep look into the Total Airport Management (TAM) concept and TAV Technologies' agile and modular architecture in making this concept a reality. With the demo session, TAV Technologies will present how the data-driven airport approach will transform aviation.
What do you think is the biggest lesson that the industry will take away from the COVID-19 crisis?
---
Ensuring perfect collaboration within the sector and taking advantage of the emerging technologies is a must for aviation.