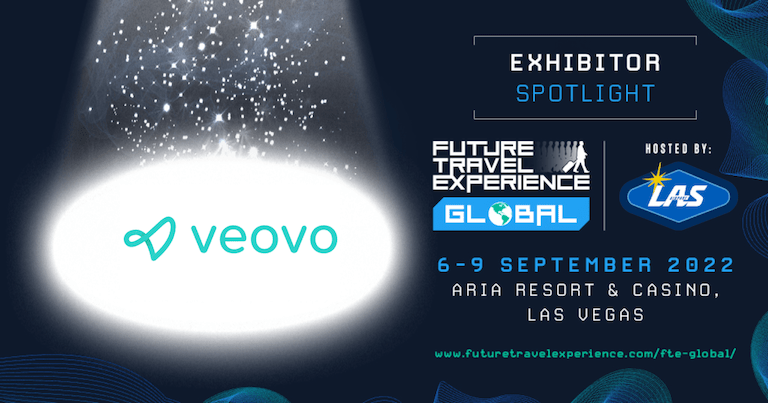 Veovo technology powers up airport performance and shapes brilliant travel experiences. From streamlining operations to smoothing passenger journeys, we help over 120 of the world's best airports make smarter decisions today and transform for tomorrow. Our AI-powered platform joins up data, thinking and action across the airport. So that operators and their aviation partners can make smarter decisions that consider the whole airport performance and the passenger experience.
Veovo is headquartered in London, UK, with our customers supported by teams in the US, New Zealand, Poland, and Denmark.
Go Brilliantly. Go Veovo. www.veovo.com
What makes your products / services stand out?
---
The Veovo Intelligent Airport Platform is designed to suit airports' challenges and strategic priorities. It connects real data on passengers, flights and operations so that all aviation partners can see the situation clearly, airport-wide. With smart automation, machine-learning predictions, simulation and decision support tools, airports can make robust operational plans and proactively flex to live events, ensuring people and assets are used more efficiently for the best performance and passenger outcomes.
Our platform is a scalable and modular solution – giving you three ways to get started on your journey to Total Airport Management and brilliant passenger experiences. First, focus on what matters most. Then, build your platform as you go.
Airport Operations
Smart airport management software to help you orchestrate all aviation partners, optimise asset usage, and improve on-time performance.
Flight Management and AODB | Resource and Gate Management | Guest Engagement and FIDS | A-CDM | TOBT Forecasting
Passenger Predictability
Flow analytics to help you understand how and why people move – to make better plans and create predictable journeys.
Queue Management | Curb-to-flight PAX Flow Analytics | PAX Appearance Forecasting | Capacity Optimization
Revenue Management
The industry's most flexible aero billing software to help you win new carriers, encourage sustainable aviation, and accelerate your time to revenue.
What brings you to the EXPO this year?
---
We are excited to demonstrate the advances we have made in addressing airports' unique decision-making needs. The air travel industry was easily one of the most hard-hit during the pandemic, forcing operators to adapt and adjust with unprecedented speed. This has only accelerated the global drive to smarter airports, and we have been hard at work to make this a reality. Among the advances we have made is the Total Airport Score, which allows airport operators to weigh every decision against strategic and operational priorities.
We are also eager to enjoy face-to-face engagement with customers, prospects, industry leaders and colleagues. It has been a long time since we have been able to meet in this way, and we are confident that the FTE Global Expo will be everything we expect.
Why should visitors come to your stand and what can they expect to see?
---
Join Veovo at FTE 2022 and experience how holistic, smarter decision-making can transform airport performance, travel experiences and financial outcomes.
Witness kerb-to-gate behaviour insight
Live demo of Veovo's flow analytics that combines multiple data sources, including existing stereo vision camera technology, to create the most accurate picture of passenger movement by flight.
Experience the power of prediction
The demonstration will show how to bring together aircraft and passenger flow data with machine learning to accurately predict Off Block Times.
Explore better gate planning and contextual decision-making
See how airports use real-time actionable recommendations and intelligent automation to transform their daily operations. Experience an innovative approach to gate management that uses machine learning to build more robust plans and support better tactical decision-making.
Uncover strategies to improve revenue and sustainability
Discover how operators use Veovo Revenue Management software to forecast and bill aeronautical income, support efficient gate usage, create growth incentive schemes and reduce carbon emissions.
Learn about Veovo's new Total Airport Score – which evaluates the impact of every decision against an airport's priorities.
What do you think is the biggest lesson that the industry will take away from the COVID-19 crisis?
---
The true measure of an airport is not simply in how well they manage day-to-day operations, but in how ready they are to deal with the unexpected. Rigid structures, lack of flexibility, and slow and ineffective decision-making have no place in today's airport operations. Instead, the industry should embrace technologies, techniques and strategies that allow them to flex to suit live situations. As an industry, we have been given the message loud and clear: we cannot rely on past experience to take us into the future; we must find new ways to tackle both the expected and the unexpected.