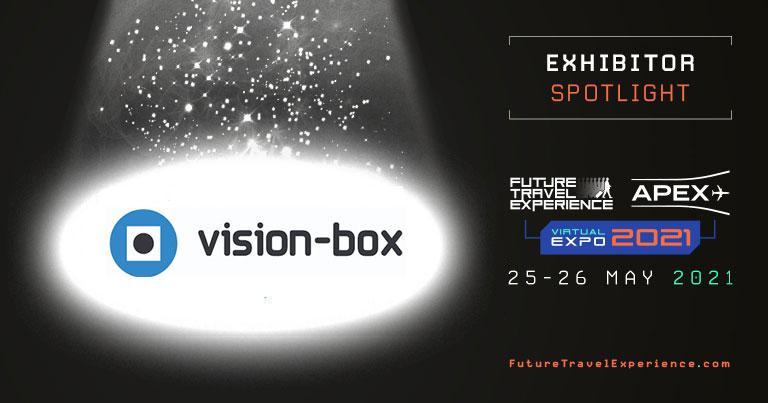 Vision-Box is a multinational company with presence on 5 continents and over 7,000 digital identity solutions used by more than 1 billion citizens. The company is a world leader in biometrics seamless travel, automated border management and electronic identity management solutions. Vision-Box's technology is present in more than 80 airports worldwide. Responsible for the most relevant advances in the use of biometrics, Vision-Box solutions streamline the passenger experience throughout their journey and improve the efficiency of public services to ensure safety, security and performance. Based in Portugal, the company has 12 offices around the world in countries that include United Arab Emirates, United Kingdom, Australia, USA and India. For further information visit: www.vision-box.com
What makes your products / services stand out?
---
Vision-Box's integrated Travel solutions are based on automation of key journey steps, and the responsible usage of individual biometrics establishing identity ground-truth. We'll be explaining how our solutions can help you implementing a seamless journey. Throughout two decades of research and development, Vision-Box has driven fundamental technological advancements in identity management, spearheading the smart automation of complex people's flow processes at prestigious Airports, Airlines and Government facilities that have become landmarks of the new digital area.
What brings you to the EXPO this year?
---
We'll be explaining how our solutions can help you implementing a seamless journey. When modern society is challenged by an unprecedented global pandemic, we are proud of being part of industry-leading companies that deliver tangible benefits back to all global citizens, and in the process, make the world a better and safer place. Biometric touchless technology is clearly one of the main pillars of a strong proactive and preventative approach to limiting the spread of pathogens. By limiting physical contact between humans and interactions with machines in times of an outbreak, Seamless Identification technology delivers a solution that can contain the spread of viruses.
Why should visitors come to your stand and what can they expect to see?
---
Discover our Orchestra™ Digital Identity Management Platform and its aviation inclusive features aligned with IATA's One-ID:
Touchless identification from Home to Destination
Privacy-By-Design certified
Common Use compliant
Digital Travel Credentials ICAO compliant
Scalable and Interoperable
Data rich in real-time
What do you think is the biggest lesson that the industry will take away from the COVID-19 crisis?
---
The Covid-19 pandemic has had a profound impact on economies globally and has driven the unprecedented acceleration and use of technology and its full potential. The pandemic has conditioned and altered the behavior of individuals due to travel limitations, new forms of consumption (digitally) and new work models, but also exposed risks and vulnerabilities, with innovation and security challenges.
The technological response from public entities and some private companies has been under the spotlight since we depend on the maintenance of their services on our daily society activities. However, the pandemic proved that the future is evolving to a technological disruption and implementation of solutions that add value to services and user experience. In the aviation sector, for example, it's certain the need of a solution allowing a qualitative advance in passenger automated management, ensuring a more user-friendly and secure experience, reducing physical interaction with surfaces and their exposure to the risk of pathogen transmission.
The Covid-19 pandemic proved that we are already on the right path and this is an opportunity for us to further develop this type of technological solutions. Previous solutions seen as pioneering and futuristic, are now fundamental to the recovery and sustainability of the Aviation industry.