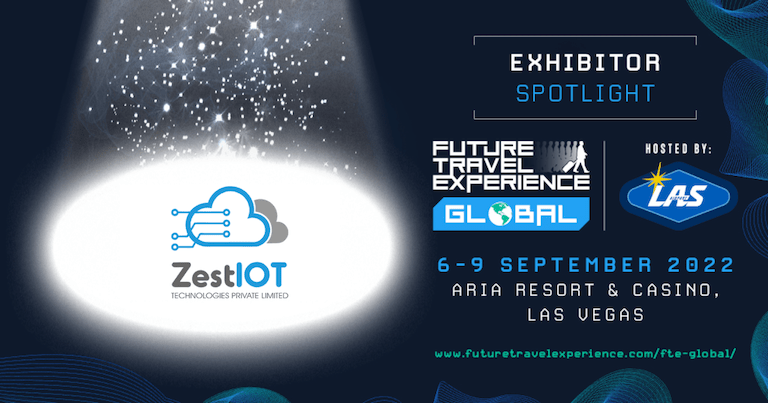 ZestIoT technologies private limited is 6+ years old company with a focus on IoT, Camera AI-based end-to-end solutions for multiple industries like Aviation (airports, airlines, ground handler, fuellers, caterer), Oil & Gas, Steel Industry, and Ports sectors. ZestIoT has delivered end-to-end automation solutions for airports, airlines & Ground handlers to enable real-time tracking of aircraft, vehicles (ground assets), dollies & containers carrying cargo enabling end to the visibility of flight turnaround operations. As a result, aviation customers have observed significant improvement in operational efficiencies, improvement in productivity like additional flights per parking stand & operational cost savings in day-to-day operations.
What makes your products / services stand out?
---
ZestIoT digitizes below & above the wing operations of aircraft turnaround using IoT, Video Analytics, AI/ML & ADS-B data from aircraft. Right from on-block to off-block, our product generates each turnaround operation start & end with 100% reliability & accuracy covering aerobridge, aircraft doors, baggage, trolley/pallet, catering, fuelling, cleaning, passenger coach, boarding/deboarding, etc. 50+ data points for each flight ensures real-time visibility thereby improving the greater degree of certainty of operations by feeding the data into A-CDM / AODB / RMS systems of airports. Further data can be used to predict off-block time which is a very important factor for maintaining the departure schedule.
What brings you to the EXPO this year?
---
Today ZestIoT helps customers to improve productivity, resource utilization, and real-time quality inspection by leveraging IoT, Camera & AI, platform & edge computing with analytics & decision-making tools, which delivers tangible benefits to our customers. In this event, we believe we to gain significant traction with Airports, Airlines & ground handlers across the globe and the effective way for businesses to build trust, form an emotional connection, and finally have a chance to stand out from its numerous competitors.
Why should visitors come to your stand and what can they expect to see?
---
A cutting-edge solution equipped with powerful Camera Vision IoT that monitors and analyses turnaround activities in real-time. The AI model enhances operation service experiences and assists with sustainability, safety & security, and accuracy with improving operational efficiencies.
What do you think is the biggest lesson that the industry will take away from the COVID-19 crisis?
---
The industry needs to be more proactive in demonstrating responsibility.
Exposure notifications need to be part of the ecosystem.
Eco-system collaboration in improving the passenger experience.
Revisit flight economics.
Aim higher when it comes to IT and digital investment.