Independent, future thinking, passenger-focused – Europe's most inspirational travel experience conferences
There is no doubt that Europe is the continent where competition between airlines and the airports they fly to is at its most fierce, and while this has been good for the consumer, it has created a cost-driven market where significant investments to differentiate and improve the customer experience have been hard to justify.
In 2015, our conference output will expand to accommodate a second conference stream that will focus on improving the passenger experience "Up in the Air". This will complement our traditional focus "On the Ground" and ensure that the show is in keeping with the renewed core focus of FTE, which is to provide independent future thinking on how travel industry stakeholders can redefine the end-to-end passenger experience.
The focus of this event begins and ends with the passenger experience, and the two conference streams will explore the most effective means of creating efficient and memorable travel environments through the use of new technology and other means to expedite, personalise and enhance passenger experiences. The conferences are guaranteed to help your organisation in its efforts to differentiate itself from the crowd.
Speakers already confirmed include:
Reuben Arnold,

Brand and Customer Engagement Director,

Virgin Atlantic

John Holland-Kaye,

CEO,

Heathrow Airport

John Hurley,

Chief Technology Officer and Head of Ryanair Labs,

Ryanair

Andrew Harrison,

Managing Director,

London Stansted Airport
2015 Conference Programmes in development
The agendas for our 2015 conferences are still in the early stages of development, but below you can see our agenda from the 2014 "On the Ground" conference. This agenda conveys our focused approach to delivering inspired conference learning through an outstanding choice of speakers, unique formats and plenty of time for Q&A. We will bring this same approach to both the "On the Ground" and "Up in the Air" conferences at FTE Europe 2015.
Workshops/Sessions
Social events/Networking
2014 Conference Programme

Event theme:


'Differentiating your passenger experience in the world's most competitive continent'
Monday 3rd March
10:00 – 11:00
Airport Tours led by senior management representatives to showcase first-hand why each airport has an outstanding passenger experience reputation. Delegates must have pre-registered to attend the airport tours.
Choose from the following tour options:

12:30 – 14:30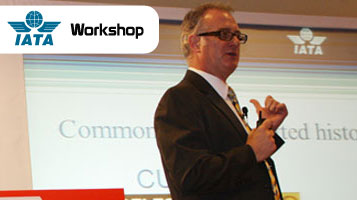 IATA Workshop
This IATA Workshop, which is open to all FTE Europe delegates, will focus on IATA passenger initiatives, leveraging the possibilities of the always-connected passenger, and provide an insight into the new areas IATA is targeting beyond 2014. In a break from tradition, the workshop will also look beyond the acceleration of passenger processing via self-service, and the removal/consolidation of airline and airport processes. It will also consider the results of the hassles and stresses that travel can have on the body itself, and how airports can play a part in delivering solutions for that.
Led By:
Paul Behan
Head – Passenger Experience, IATA

Joined by :
Lon G. von Hurwitz
President and Chief Executive Officer, World Health Networks Inc

14:30 - 15:00 | Coffee break
15:00 – 17:00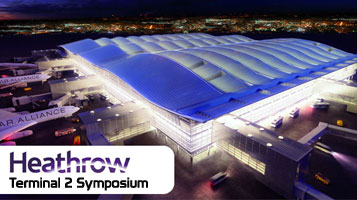 Heathrow Airport Terminal 2 Symposium
A dedicated focus on London's most significant new infrastructure development. Home of Star Alliance, as well as Aer Lingus, Virgin Atlantic Little Red and Germanwings, Terminal 2 is set to open in June 2014 and is the latest step in the transformation of Heathrow. It has been designed from the outset with the needs of the individual passenger at its heart and with sustainability as a guiding principle.
This Symposium will outline in great depth the thinking behind the facility, how it has been delivered and why it will be great for airlines, the people who work there and every single passenger who travels through it. It is the closest you can get to experiencing Terminal 2 before it opens in June 2014.
The closest you can get to experiencing Terminal 2 before it opens in June 2014.
Chairman's Presentation:
An overview of the transformation of Heathrow and how Terminal 2 has the needs of the individual passenger at its heart
John Holland-Kaye,
Development Director, Heathrow Airport


Terminal 2 walk-through using slides and fly-through – Drop off zone to the gate & Boarding bridge to the transport interchange
Contributing speakers will include:
Duncan Pickard,
T2A Project Director, Heathrow Airport

Fidel Lopez,
Commercial Director, Heathrow Airport

Justin Erbacci,
Vice President Customer Experience and Technology, Star Alliance

Lessons learned from Terminal 5 and airports across the world that have been applied to the new Terminal 2 development and opening strategy
Brian Woodhead,
Terminal 2 Operations Director, Heathrow Airport

18:00 – 20:00
A truly unique social event taking place on the exhibition floor. Following a theme of 'Best of British', the evening will include drinks, canapés and entertainment, including a performance from the UK's premier Beatles tribute band – 'The Beatlez'.

End of day
Tuesday 4th March
08:00 - 09:00 | Coffee and networking on the exhibition floor
09:00 – 10:15
Opening Session

Welcome Address and recap on the 'Airport of 2025' FTE Think Tank conclusions
Daniel Coleman,
Founder and Event Director, Future Travel Experience

Morning Chairman:
Simon Calder,
Senior Travel Editor, The Independent

Transforming the travelling experience through digital technology
Andy Guile Chief Technology Officer,
Samsung European Enterprise Business Team

Asier Sinde Head of Manufacturing, Retail and Transportation,
Samsung European Enterprise Business Team


The increase in passenger traffic is fuelling growth for the travel and transportation industries. But is our infrastructure able to cope with this increasing demand and provide customers with the experience they expect? From online booking and check-in through to mobile ticketing, mobile technology and the internet have given passengers an easier way to plan their journeys. But, how can digital technology help improve the end to end experience by transforming the way customers interact with the infrastructure around them? The traditional approach to technology is unlikely to be the answer...
10:15 - 11:15 | Coffee break on the Exhibition floor
11:15 – 11:35
Gatwick's passenger experience transformation journey: What we have done so far and what the future holds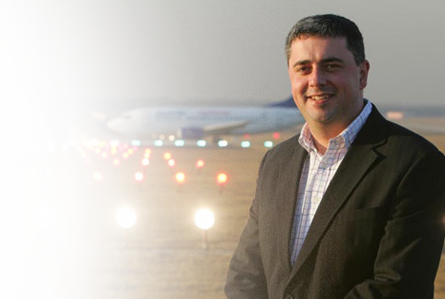 Stewart Wingate CEO,


11:35 – 12:45
Questions to consider:
How can travel facilitators expedite passenger and baggage processing across the short-haul network?
How do we offer more personalisation and service to passengers who are one week travelling on business, and the next with their family?
Is it possible to further streamline processing while also protecting your brand identity?
How do you justify investing in customer service improvements in such a cost-driven market?
Should separate facilities for families be a standard part of the modern day terminal?
How do you best educate the passenger to ensure they are making the most of the self-service processing options on offer?
How do you minimise the impact on the passenger during times of disruption?
To what extent do regulatory barriers limit the opportunities to drastically improve the passenger experience on both short- and long-haul services?
Second Working Session

How do we improve and differentiate the passenger experience for business, leisure and family travellers in Europe and what do travel facilitators want to see from their fellow travel providers to assist these goals?
The Chairman will set the scene, and then without using slides each speaker will talk for three minutes from their seat to share their thoughts on the question set. After all have voiced their opinion, the panel will debate what they have heard and the questions to be considered.
Panellists:
David O'Brien
Chief Commercial Officer, Ryanair

Lena Rökaas
Chief Operating Officer, Swedavia

Carl Gissing
Director of Customer Service, TUI UK & Ireland

Michael Gannon
Director of Product and Brand, Aer Lingus

Shai Meirav,
Vice President Corporate Development, ICTS Europe

12:45 - 14:00 | Lunch on the exhibition floor
14:00 - 14:20
New ownership, new vision – transforming the passenger journey at Stansted under M.A.G.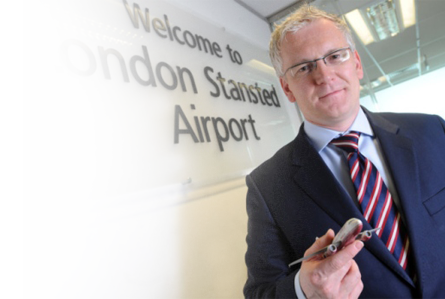 Andrew Harrison Managing Director,


14:20 – 15:30
Questions to consider:
Who should take the lead on funding, developing and implementing solutions aimed at improving passenger processing – airports, airlines, or both?
Does IATA's 'Fast Travel' programme represent the pinnacle of what can be achieved in terms of enhancing passenger and baggage processing or should we be aiming for more?
When seeking investing in a passenger-oriented project, how do you create a compelling business case to outline why the benefits to the passenger outweigh the financial outlay?
To what extent should self-service be at the heart of all passenger-focused projects? Do we risk alienating passengers who seek face-to-face service with a human agent?
To what extent is collaboration between airlines and airports the key to making significant improvements to the airport experience?
Do passenger-focused projects always require significant investment or is it possible to enhance the travel experience on a budget?
How can we leverage mobile technology to transform the airport experience?
Third Working Session

Case studies and lessons learned from innovative passenger-focused projects
Chairman:
Daniel Coleman
Founder and Event Director, Future Travel Experience

Panellists:
Results and lessons learned from Air France-KLM's pilots deploying iPads in the hands of front-line staff to improve service, and its innovative new boarding procedure trial, where passengers get a boarding number upon arrival at the gate based on their seat number.
T.J. Heukelom
Senior Manager Projects, Air France-KLM

Every element of the planning behind the new T2 at Oslo Airport is to enhance the ability to process passengers quickly. What innovations can we expect from this new facility?
Knut Holen
Director of Terminal Operations, Oslo Airport

Harnessing mobile channels to truly elevate the travel experience
Andrew Kenji Wang Fujiyama
Manager Planning Group Web Sales, Japan Airlines

15:30 – 16:00 | Coffee break
16:00 – 17:10
Questions to consider:
Are we moving towards flexible multi-purpose counters at check-in and the gate which can be both manned and self-service?
What is the best approach to expediting the check-in and baggage process – automatic check-in, off-site check-in, home-printed bag tags, on-site self-tagging, permanent bag tags?
How can we enhance the security experience for passengers while the restrictions on LAGs remain in place?
To what extent is IATA's Checkpoint of the Future concept a viable option?
Is a single passenger token that could be used as an identifier at each checkpoint a realistic proposition for the future? If so, how can we make it a reality?
What is the best form of biometrics to expedite the immigration process – facial recognition, fingerprints, iris recognition, or a combination of all?
Should we aim to create more international trusted traveller alliances to speed-up immigration processing in the terminal?
What is the future of airport wayfinding – mobile, digital signage, interactive kiosks, robotic customer service agents?
How can we make the gate area more enjoyable for the passenger?
Should all airports/airlines be investing in self-boarding technology?
How can airports make the arrivals experience reflect the destination itself?
How can we simplify the baggage reclaim process – home delivery, automatic push notifications of baggage arrival, self-service reporting of mishandled baggage?
How can we reduce the time taken to travel from aircraft to kerbside upon arrival?
Fourth Working Session

What should the key passenger touch-points look like in the future?
Each speaker will deliver a three-minute presentation on a specified topic. After each presentation, the panel and audience will discuss the topic in a short Q&A session, before moving on to the next presentation.
Chairman:
Ryan Ghee
Editor, Future Travel Experience

Panellists:
Check-in and bag drop

After the speaker's presentation all panellists will take part in the discussion of this topic
Steven Dickson
Group Head, Ground Operations, AirAsia

Security and immigration

After the speaker's presentation all panellists will take part in the discussion of this topic
Michael Ibbitson
CIO, Gatwick Airport

Gates and boarding

After the speaker's presentation all panellists will take part in the discussion of this topic
Kerstin Meraner
Senior Passenger Experience Designer, Lufthansa

Arrivals

After the speaker's presentation all panellists will take part in the discussion of this topic
Paul Mewett
Director, Simplified Passenger Travel, Vancouver Airport

17:10 – 17:30
The methods by which you achieve innovation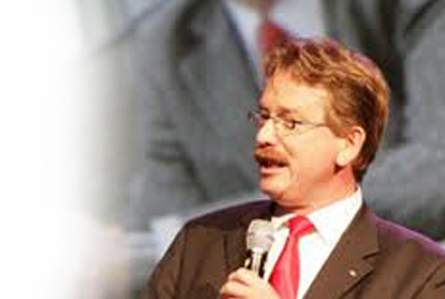 Hans van Grieken Vice President Business Innovation,


17:30 – 18:00 | Networking Drinks
Networking drinks on the exhibition floor followed be a free evening for delegates to explore the top sights of one of the world's most exciting cities.

End of day
Wednesday 5th March
08:30 – 09:00 | Coffee and networking on the exhibition floor
09:00 – 09:30
Insight on the technologies your airline or airport needs to be planning for over the next 15 years, and lessons learned from other industries already leveraging next-generation practices that could be applied to this sector.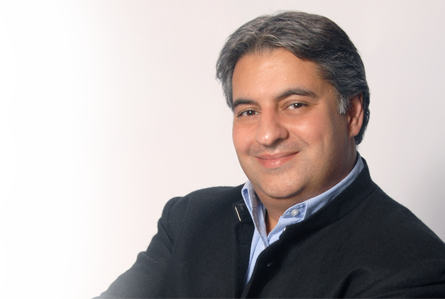 Rohit Talwar CEO,


09:30 – 10:45
Questions to consider:
With the proliferation of airline apps, how can carriers differentiate their mobile offer from their competitors?
Can smartphones become the 'single passenger token' that the industry seeks?
How can airports and airlines find the right balance in terms of using smartphones and tablets as a communication channel with the passenger? Is it possible to go too far with personalisation?
Where should the line be drawn when proactively contacting the passenger via a mobile device?
Will NFC ever become an integral part of passenger and baggage processing or will it continue to remain on the periphery?
What opportunities are there for airlines and airports to further utilise tablets and PDAs in the airport environment?
What role should the manufacturers play in shaping how smartphones are used throughout the travel process?
What role can wearable technology play in improving and personalizing the passenger experience?
Fifth Working Session

Taking advantage of new technologies and mobile channels to personalise and differentiate the passenger experience
A 10-minute presentation from each speaker before moving onto an intensive panel discussion.
Chairman:
Renaud Irminger
Director of SITA Lab, SITA

Panellists:

'Wearable technology – how Virgin Atlantic is using smartwatches and Google Glass in its Upper Class Wing at Heathrow to provide next-generation customer service to passengers'
Tim Graham,
IT Innovation & Development Manager, Virgin Atlantic Airways
Experiences and ideas from leveraging mobility to enhance the end-to-end travel experience
Arrigo Santini
E-Channel Manager, SEA Aeroporti di Milano

NFC deployment update, provisional learning's, and functional prospects on NFC boarding passes
Patrick Martel
Innovation & Traceability Project Manager, Air France KLM

10:45 – 11:30 | Coffee break on Exhibition floor
11:30 – 11:50
Next-generation Customer Service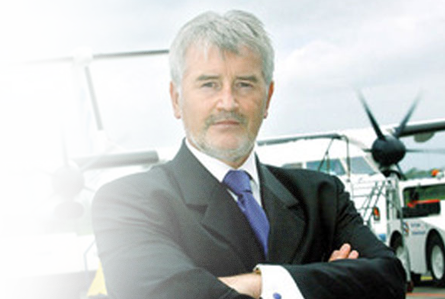 Declan Collier CEO,


11:50 – 13:00
Questions to consider:
As an industry, is a significant change in mindset needed in order to offer passengers the best possible travel experience?
How can you change the mindset of the boards of airlines and airports to move away from being risk-averse to embracing innovation instead?
Should airlines and airports receive financial incentives to improve efficiency and performance?
Is change management an issue to be considered internally, or is close collaboration required between key stakeholders?
What are the best techniques to educate staff and passengers when implementing significant change within an organisation to improve service performance?
Sixth Working Session

How do you successfully write the business case and then implement change management – both internally and as an industry – for the benefit of the passenger?
Chairman's Presentation:
How to take people with you on change
Philip Cox-Hynd
Co-Founder, Harley Young, Change Management Specialists

Panellists:
Lessons learnt on achieving change from outside Aviation, tackling complex problems in diverse stakeholder environments
Stephen Luurtsema
Aviation Leader, IBM

The economic downturn hit Greece hard, but during this period, Athens International Airport invested significantly in a number of initiatives to enhance the passengers' travel experience. How were these initiatives successfully implemented amid such a tough backdrop?
George Zervoudis
Manager, Terminal Services, Athens International Airport

13:00 – 14:00 | Lunch break on the Exhibition floor
14:00 – 15:30

Unconference sessions

Unconference is a facilitated, participant-driven approach, which will see the conference room rearranged into a series of specific working areas where delegates (who will be led by a specialist facilitator) can share experiences and ideas across the following subjects:
Ahead of the session, y ou should choose which group you would like to join. You will then r emain with this group for the duration of the session, until conclusions are shared at the end.
Evaluating emerging technologies such as AI, wearable technology, and virtualised and robotic passenger interactions in an airport context
Facilitator:
Rohit Talwar
CEO, Fast Future Research

Topics to be covered:
How can airports of different sizes track, evaluate and act on the rapid pace of advance in emerging technologies?
How can we ensure technology choices are driven by passenger experience enhancement and business opportunity and not just the latest fad?
Are we about to see the demise of the human agent? Could check-in and gate areas be staffed by robots or agents working virtually from another location?
Are robots or intelligent software agents a viable customer service solution?
Where can robots, AI or surrogates add most value in the airport environment?
To what extent will passengers be happy to deal with robots and AI rather than human customer service agents?
Deep recognition technologies will enable people and service systems to pull up enriched social profiles of passengers at different touchpoints - what's desirable, feasible and ethical?
What are the real benefits and negatives to introducing these technologies for staff and passengers?
Facility design and layout
Facilitator:
Alan Lamond
International Air Director, Pascall + Watson architects and Vice Chairman of the British Aviation Group

Topics to be covered:
What should the airport terminal of the future look like?
What are the best wayfinding solutions in the airport environment?
How will the proliferation of self-service solutions continue to impact the design of the future airport?
How do you retrofit an existing facility to cater for the needs of tomorrow's airline and passenger?
With more passengers arriving at the airport already checked-in, what should the split be in the future on terminal space dedicated to landside/airside purposes?
Creating a value proposition for passengers at regional airports
Facilitator:
Olivier Althuser
Head of Customer Satisfaction & Innovation Leader, Aéroports de Lyon

Topics to be covered:
From a passenger perspective, what more can be done to encourage travellers to use regional airports as opposed to larger hubs?
How can you differentiate your passenger experience from other, competing regional airports?
Can regional airports do more to contribute to the door-to-door travel experience, rather than simply providing a departure and arrival point? For example, are there opportunities to collaborate with railway providers, hotels or luggage delivery companies to offer a more seamless experience?
Is large scale automation of airport processes only for the hubs or does it make sense for small and regional airports too?
Assessing Baggage Advancements
Facilitator:
Pedro Casimiro
Manager Ground Product and Processes & Charter stations - Ground Operations, Brussels Airlines

Topics to be covered:
What is set to be the dominant bag tag of the future - backwards compatible permanent bag tags, hybrid e-ink RFID tags, home-printed, NFC, other?
What impact could effective utilisation of baggage tracing/tracking/real-time data deliver?
What is the optimum set-up for a bag drop? What additional passenger facilities should a bag drop machine potentially offer?
Which passenger communication (pro-active vs reactive) methods are recommended in case of missing or delayed baggage?
With the trend of unbundling baggage allowance, there could be a major increase in amount of hand luggage on board. How do airlines, handlers and airports tool, train and communicate with their employees and passengers on this?
16:00 – 17:00
Led by senior management representatives to showcase first-hand why
each airport has an outstanding passenger experience reputation. Delegates must have pre-registered to attend the airport tours.
Choose from the following tour options: