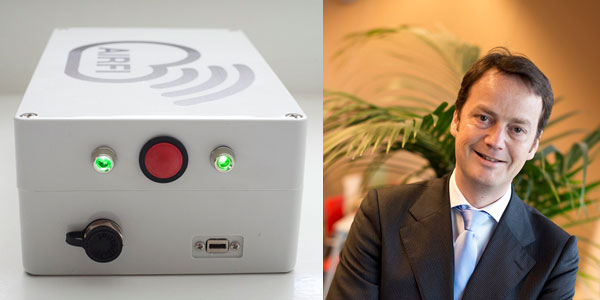 Dutch charter airline Arkefly will introduce AirFi Boxes both onboard its aircraft and at gate areas at Amsterdam Airport Schiphol and Eindhoven Airport to provide passengers with a new source of entertainment both in-flight and on the ground.
In addition to the carrier's two main bases in the Netherlands, AirFi boxes, supplied by MI Airline, will also be installed in gate areas at a selection of its international destination airports, providing a free 3G-based Wi-Fi network for passengers.
Arkefly passengers will be able to connect to the AirFi network using their own device, leveraging the Bring Your Own Device (BYOD) trend among travellers. Via a branded portal, they will be able to access social media accounts, messaging services, a selection of websites, and play HTML 5 games and view digital content while they wait to board their flight.
The connected experience will then continue onboard the aircraft, thanks to the installation of AirFi boxes on five Boeing 737s, three 787s and one 767. Using their own devices, passengers will be able to connect to the complimentary network, where they can stream video content, view digital magazines and news, play games, message fellow passengers and pre-book destination activities offered by TUI Group, the airline's parent company.
The content offered via the AirFi boxes can be easily updated by Arkefly via wireless synchronisation with a "proxy box" on the ground, and the boxes can be removed from the aircraft at the end of each day to charge them up. According to MI Airline, each AirFi box can support high-quality streaming for up to 50 users at any given time.
Hans van de Velde, Managing Director, Arkefly, commented: "We understand that things like offering AirFi make a big difference to the customer experience. It's fun, helpful, easy, and it brings our customers in the holiday mood. After all, a holiday shouldn't have to start once you've reached your holiday destination."
Job Heimerikx, CEO of MI Airline, added: "Arkefly has a vision: to be in contact with their guests through whole journey – at every single touch-point. The AirFi box is not only being used as an entertainment or a service tool, but also as a sales and branding tool. The entire connected environment will be carefully architected to drive ancillary revenues and reinforce the Arkefly and TUI Group brands."