Registration for FTE Global 2014 will open in the coming months. The best way to keep up to date with the latest developments for FTE Global is to sign up to our weekly newsletter where you can also keep up with the latest event and industry news.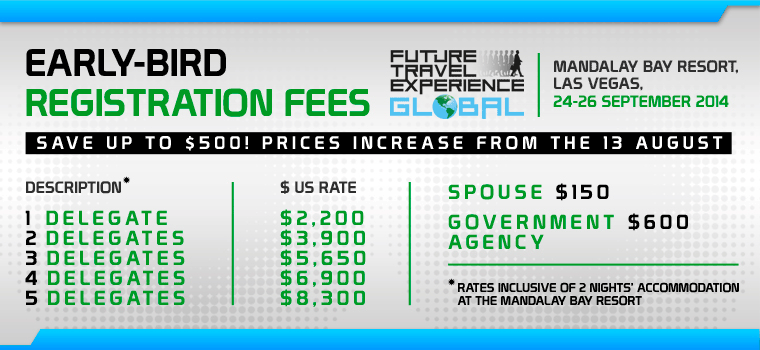 Government Agency Rate
This concessionary rate is only intended for Federal Government Agencies who are responsible for areas such as security, customs and border control, who have limited budgets, but whom are key to our discussions on improving the passenger experience. We define Federal Government Agencies as those who are not working to financial revenue targets. Organisations who are working as profit-making businesses are ineligible for the discount, even if they are in effect government owned. Please note the Federal Government Agency rate does not include accommodation.