FTE Global to return to Las Vegas in 2015 for 10th anniversary
We are delighted to announce that Future Travel Experience Global 2015 will again be hosted by McCarran International Airport in Las Vegas.
The 2015 show will be the 10th anniversary of the event, which started as disCUSS in Las Vegas back in 2006, so the entertainment capital of the world provides the perfect location for us to mark this special occasion!
The show will be held at the Mandalay Bay Resort from 9-11 September 2015.
The new website for the show will launch soon. Stay tuned for more details on the show, which will be announced in the coming months.
Please subscribe to our newsletter to receive details of next year's show directly by email. If you are interested in exhibiting at FTE Global 2015, please contact us here.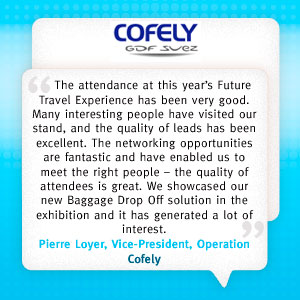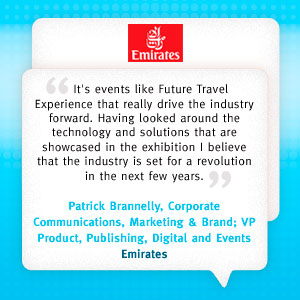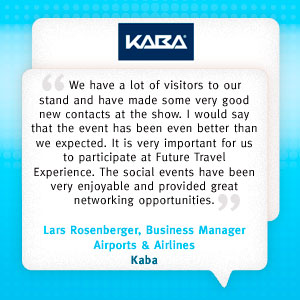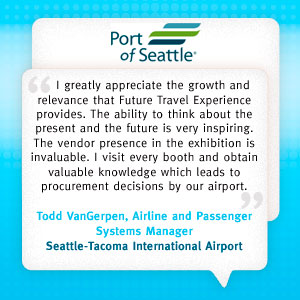 Viewing demonstrations of the newest technologies and services related to the passenger experience is a key requirement to understanding the latest developments in this field, which is why Future Travel Experience Global 2014 will have our largest ever vendor exhibition showcasing the latest systems, components and services on the market.
Our exhibitors provide just as much inspiration as the conferences, and can play an essential role in shaping where you take your customer experience offer next, and we are working to provide an invaluable business development and showcasing platform to the leading solution providers in the travel sphere.
For the first time, the exhibition will have two sections dedicated to 'On the Ground' and 'Up in the Air' solutions.
Future Travel Experience Global 2014 Floorplan

Confirmed exhibitors for FTE Global 2014
Access IS (31)
AitIT (03)
Bags Inc.
Boon Edam (59)
Bluvision (11)
Brock Solutions (38)
Custom Engineering SpA (60)
Damarel (43)
Desko (60)
DSG Systems (33)
Embross (88)
Epson (10)
E-Seek (26)
FastTrack (64)
Four Winds Interactive (61)
Future Travel Experience (82)
Gogo (79)
Gunnebo (07)
HomingPIN (27/28)
IBM (18)
ICM (24)
IER (58)
IFPL(80)
iinside (89)
Innovative Travel Solutions by YVR (75)
Kaba (35)
Magnetic Ticket & Label (01)
MEXIA Interactive (83)
NEC (20)
PrehKeyTec (05)
Rockwell Collins / Arinc Airports (45)
SITA (16)
SSE Technologies (62)
Type22 (45)
Vanguard (09)
Verizon (50)
VidTroniX (30)
Zafire (22)
BOOK YOUR STAND
To be part of this exciting exhibition please contact:
Ben Whibley
Head of Exhibitions and Sponsorship
Tel: +44 1293 783851
Alternatively click here to fill out an enquiry form and we will contact you.
Key reasons to sponsor and exhibit at Future Travel Experience Global 2014:
It's the only global annual gathering for the travel industry that exclusively addresses improving the passenger experience by covering all the key aspects in the passenger journey: Pre-travel, Check-in, Validation, Baggage, Security, Facilitation, Passenger Assistance, Gates, Boarding, Up in the Air, Immigration, Arrivals and Post-travel.
We expect over 550 inquisitive decision-makers from airports, airlines, handlers, government agencies, consultants, planners, rail authorities, destination partners and cruise operators to attend this event. These delegates will be looking to implement new processes to improve the passenger experience and are very interested in the latest offerings on the market.
Welcome Reception, breakfasts, lunches and coffee breaks all take place on the exhibition floor.
Shell scheme, lighting, fascia board and power supply are all included in the stand price.
Each exhibitor will get four places on the exhibition floor (including access to Welcome Reception and Gala Evening).
All exhibitors will be heavily promoted in marketing material both before the event and on-site.
Find out what our exhibitors showcased last year at FTE Global 2013