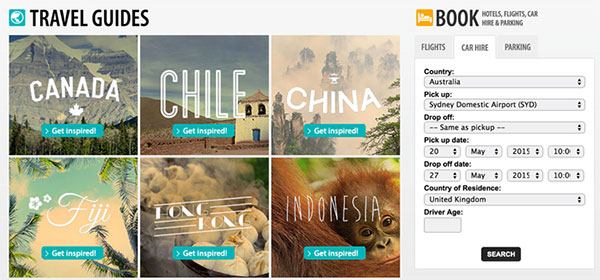 Sydney Airport has teamed up with TripAdvisor to provide travellers with targeted destination content via its website, app and at departure gates.
On the airport's website and app, travellers can access destination guides, reviews and a booking widget, which includes a hotel price comparison feature for those who wish to book accommodation. All of the hotel, restaurant and attraction information is targeted depending on the passenger's destination.
Complementing this, at the departure gate, digital screens will display destination-specific content, which will also be tailored to the flight that is just about to depart.
Sydney Airport Managing Director and CEO Kerrie Mather said: "Technology is important to Sydney Airport's business and driving an improved customer experience. We're thrilled to partner with TripAdvisor to offer a world-class airport experience and help travellers plan their journey from Sydney Airport to destinations around the world."
TripAdvisor's Director of Partnerships, APAC, Aaron Hung, lauded the "landmark partnership" and added: "TripAdvisor offers trusted advice from travellers, and a wide variety of travel choices and planning features to accompany a traveller through the entire travel cycle. This collaboration with Sydney Airport employs innovative technology to deliver highly relevant information to help travellers plan and book the perfect trip."