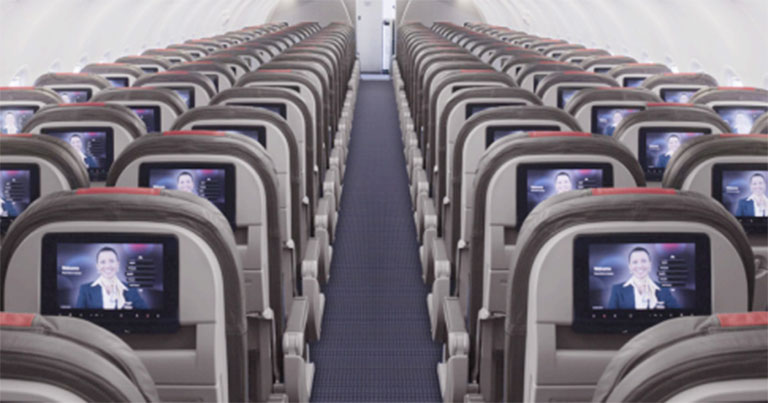 American Airlines has announced that starting this month, passengers in the main cabin will have unrestricted access to in-flight entertainment (IFE) content when flying domestically.
The IFE content includes 165 movies, 300 TV shows, 20 games and 700 music albums, and travellers will be able to access it on their own devices or on their seatback monitors. Currently, American Airlines has 280 aircraft offering seatback entertainment, with more being added each month. On aircraft without seatback monitors, passengers can use the in-flight Wi-Fi and the airline's app to access the content.
This comes after Delta Air Lines announced in June that it would offer all the content from the Delta Studio platform for free to its economy class customers.
Fernand Fernandez, AA's Vice President of Global Marketing, said: "American is further investing in and personalising how our customers travel by giving them the most in-flight entertainment options onboard our aircraft.
"Our employees do an outstanding job taking care of our customers and combined with a fleet of aircraft that is the youngest of the US carriers and onboard products like complimentary premium entertainment and snacks, American is creating an unmatched travel experience that all of our customers can enjoy."