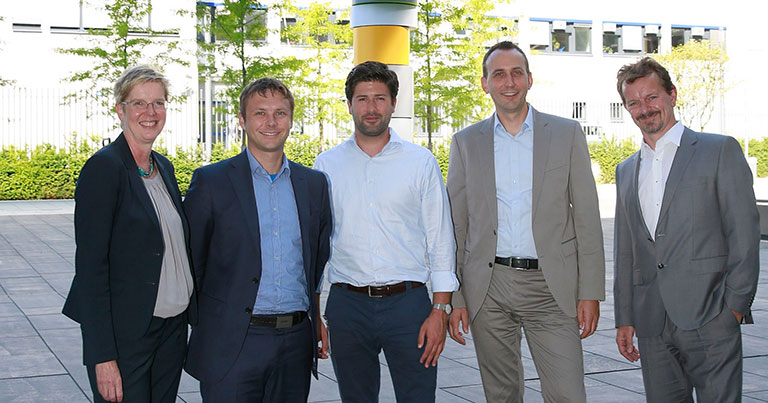 A jury of five industry experts have selected the best ideas from the 'Frankfurt Airport Innovation Challenge', with an 'Innovation Space' concept coming out as the winner.
The competition was held between May 17 and June 28 this year as Fraport was looking for new ideas to make travelling through Frankfurt Airport a more unique experience for passengers. The six best were chosen and the next stage was to judge each idea to see if they can be implemented. Ideas included using augmented reality on the Visitor's Terrace and baggage carts that can follow passengers using Bluetooth.
The Innovation Space concept proposed the introduction of a room at the airport where individuals can meet to create and discuss ideas. It was selected as the winner due to the good possibility of its implementation and how it offers passengers at the terminal a space for creative thinking and discussion.
Johannes Sammann, General Retail Manager at Gebr. Heinemann at Frankfurt Airport, said: "Many of the ideas submitted were aimed at providing electronic support for connecting people who share a particular interest. However, the dialogue between the jury members in itself also reaffirmed that virtual space cannot fully replace real space. Personal dialogue between individuals is still extremely important. The idea for the Innovation Space picks up on this view and therefore rightly deserves first place."
Claudia Uhe, Head of Fraport AG's Corporate Development at Environment & Sustainability Unit and Chairwoman of the Jury said: "This idea promotes Frankfurt Airport and the entire region as a place for innovation. People from all around the world come together at Frankfurt Airport. The idea provides an excellent platform for direct customer feedback and the opportunity to exploit the great potential of creative minds from around the globe who come together here at the airport and in the region."
Another jury member, innovation expert Markus Garn, said: "The ability to innovate is fundamental for the future of any company. The Innovation Space provides a framework for continuous, open development of ideas, communication and active networking as an optimal addition to traditional idea and innovation management. An open co-working space can serve as a model for both the airport and the entire region."