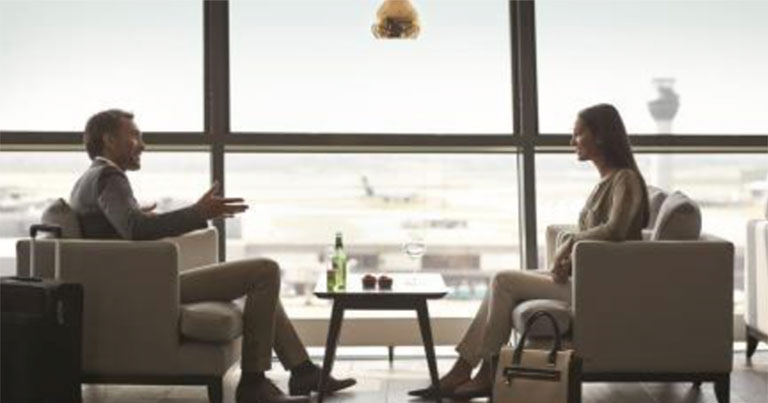 Many frequent flyers with Japan Airlines now have access to over 950 worldwide lounges, after the airline announced a partnership with Priority Pass.
Members of the JAL Mileage Bank (JMB) programme may redeem 40,000 air miles in exchange for a Priority Pass Prestige Membership. This normally costs $399 for a one-year membership and gives unlimited access to over 950 lounges in more than 400 cities worldwide.
JMB members earn miles from flights, shopping, hotel stays and more, and can redeem this new Priority Pass membership from the JAL website. They can then download the Priority Pass app to access their digital membership card, or can choose to have a physical card delivered to their address.
Jun Kato, Executive Officer, Japan Airlines, said: "We believe that Priority Pass will greatly enhance the convenience and comfort of the airport experience and as a result, increase the loyalty of all our JAL Mileage Bank members.
"This collaboration will cater to all our Members around the world and they will now be able to enjoy a comprehensive network of over 950 lounges worldwide, through the easy conversion of their JAL Mileage Bank Miles."
Tony T. Low, Senior Vice President and General Manager, Asia Pacific, Priority Pass, said: "We are very pleased to partner with JAL, and they are the first airline to offer air mile redemption for a Priority Pass membership. With over 950 lounges worldwide, Priority Pass has the largest lounge portfolio of any independent provider, and the number of new lounges in our network continues to grow each month.
"This new partnership will now connect and provide all of JAL's members and frequent flyers who want more from their airport experience in the form of rewarding travel journeys, with airport lounge access at all the top travel destinations around the world. We look forward to JAL Mileage Bank members joining the Priority Pass lounge access programme."