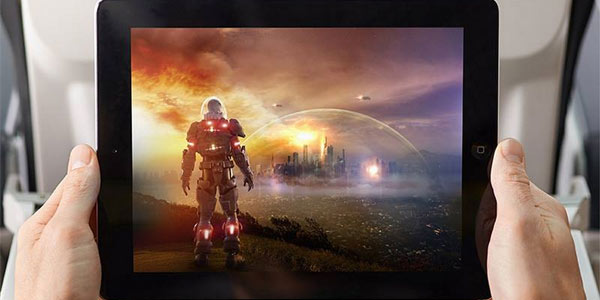 Alaska Airlines has launched its new wireless in-flight entertainment service, named 'Alaska Beyond Entertainment', as part of its wider 'Alaska Beyond' service improvement programme.
Alaska Beyond Entertainment, which is powered by Gogo and is already available on 50 737s, lets passengers watch a selection of popular television shows and movies on their own Wi-Fi-enabled tablet, smartphone or laptop.
To support the launch of the new service, all content is being offered free of charge throughout January. From February onwards, some content will remain complimentary but premium movies and television shows will be available for purchase, with prices starting from $1.99.
The Alaska Beyond programme extends further than entertainment and also includes Alaska Beyond Comfort, which aims to improve passenger comfort levels during the flight. For example, passengers can make use of personal USB ports, a six-way adjustable headrest on custom-made Recaro seats, and Boeing's innovative Space Bins will be introduced this year to increase overhead bin storage.
Another element of the customer-focused programme is Alaska Beyond Delicious, which offers travellers locally sourced, artisan food and beverage from iconic Northwest brands.