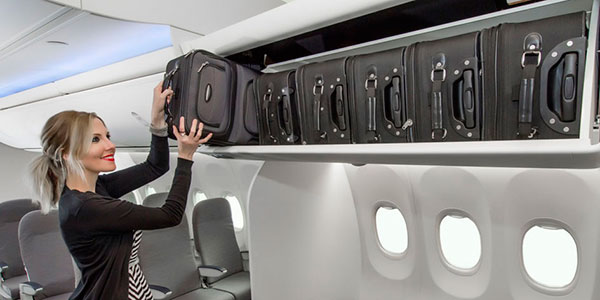 Alaska Airlines will be the first carrier to get Boeing's Space Bins, which will increase storage space for passengers' carry-on luggage by 48% and help to speed up the boarding process. The Space Bins, which can hold as many as 174 carry-on bags, will be fitted on all Next-Generation 737 and 737 MAX aircraft, which will be delivered to Alaska Airlines starting in late 2015.
Boeing's Sales Director, Mark Thompson, explained that the two companies worked closely together during development of the Space Bins, citing a "special relationship" between them. "Flight attendants, customer service agents and others visited Boeing's design centre, tested prototypes and gave Boeing's designers insightful feedback. In addition, Boeing engineers who regularly fly Alaska observed first-hand how customers load bags into bins," he said.
Matthew Coder, Manager of Inflight Experience at Alaska Airlines, added: "We are appreciative that flight attendant feedback had an impact on this decision. The Space Bins will let customers easily toss their bags in, which means flight attendants can spend less time and effort reorganising things, and more time engaged with our customers."
To create the extra storage space, the bins hang two inches lower when open, and they are deeper than existing models. Alaska is also hoping they will cut boarding times and improve on-time performance as passengers will spend less time trying to find space for their belongings in the overhead bins.