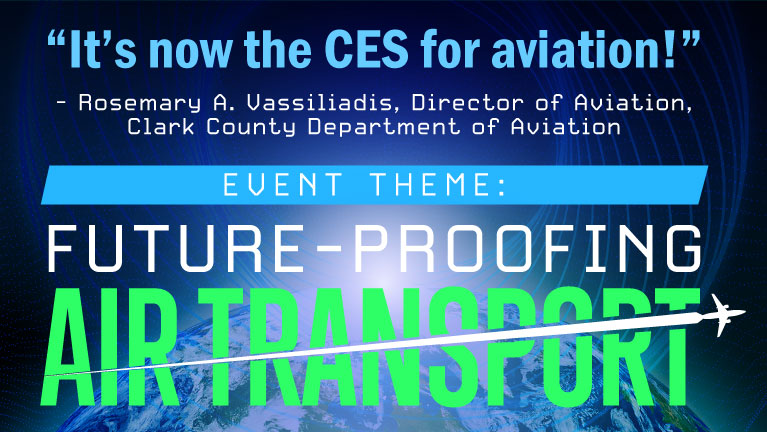 More

exclusives |

More

launches |

More

innovation |

More

startups
Diamond SPONSOR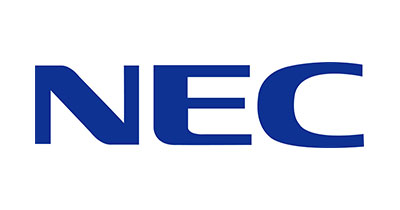 Platinum SPONSOR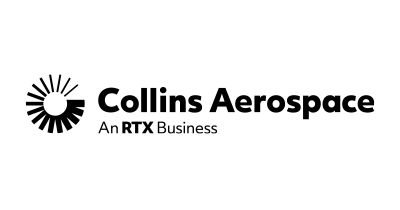 Platinum SPONSOR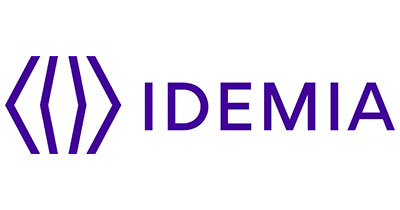 Platinum SPONSOR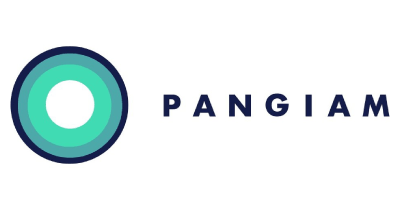 Platinum SPONSOR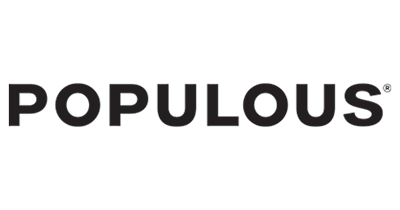 Platinum SPONSOR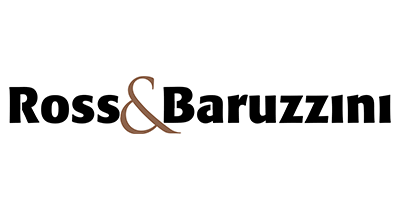 Platinum SPONSOR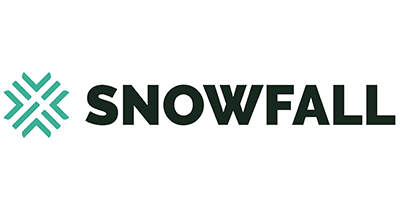 Gold SPONSOR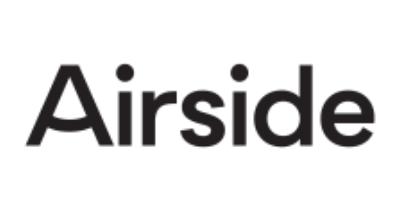 Gold SPONSOR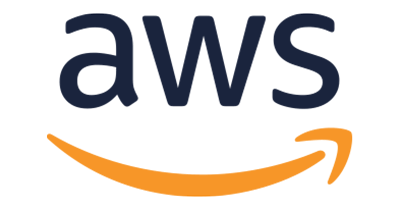 Gold SPONSOR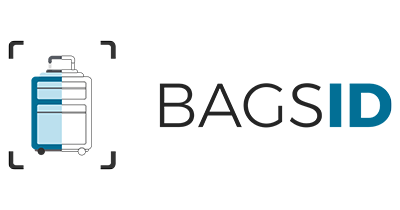 Gold SPONSOR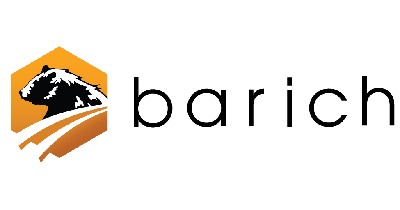 Gold SPONSOR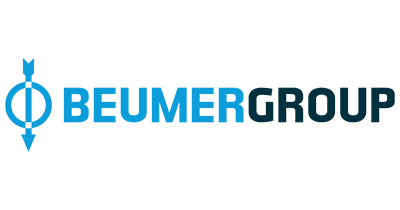 Gold SPONSOR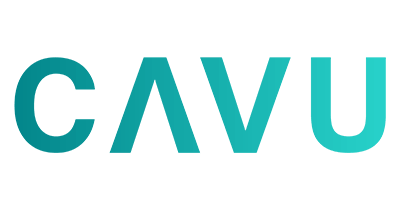 Gold SPONSOR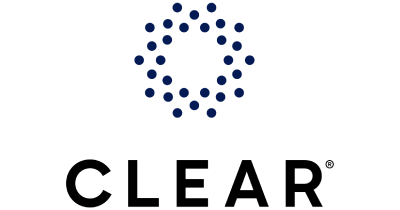 Gold SPONSOR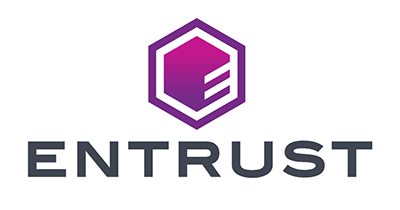 Gold SPONSOR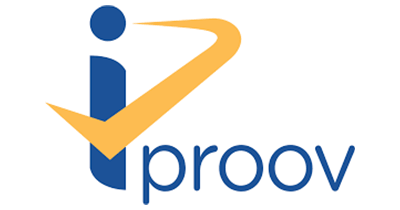 Gold SPONSOR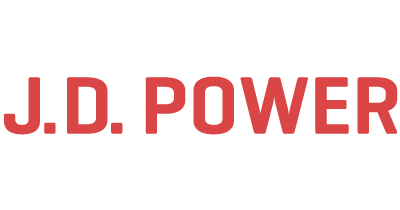 Gold SPONSOR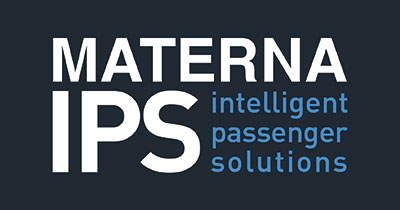 Gold SPONSOR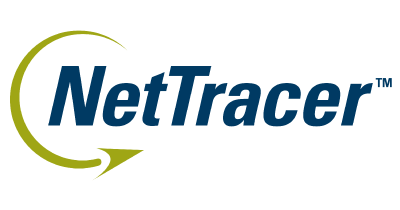 Gold SPONSOR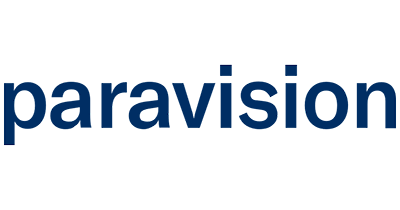 Gold SPONSOR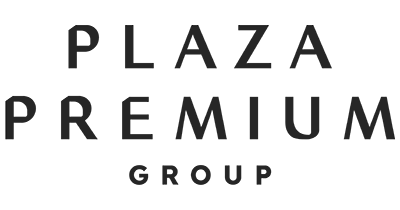 Gold SPONSOR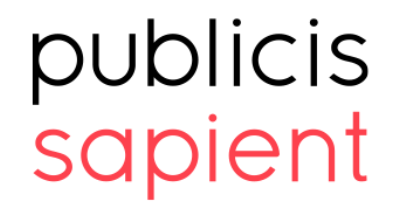 Gold SPONSOR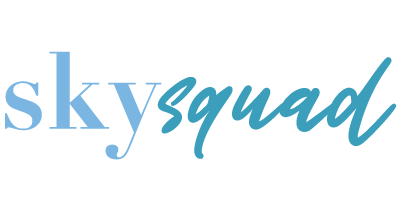 Gold SPONSOR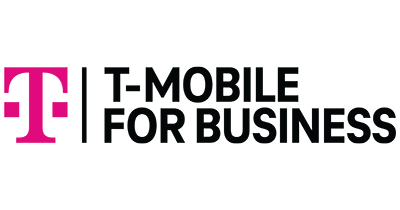 Gold SPONSOR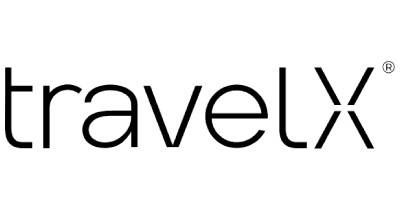 Gold SPONSOR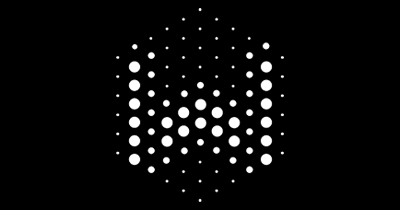 Bronze SPONSOR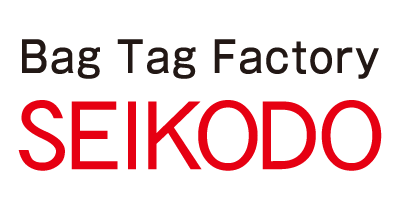 Bronze SPONSOR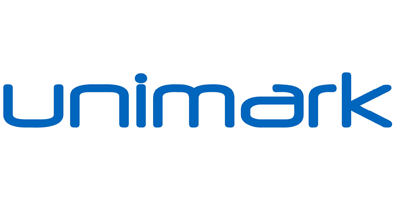 Future Travel Experience Global
6-9 September 2022 | Location: ARIA Resort & Casino, Las Vegas
AN INVALUABLE GLOBAL INDUSTRY GATHERING TO INSPIRE NEW APPROACHES AND COLLABORATIONS
FTE Global is now widely renowned as "the CES for aviation", and following our most acclaimed show in December we return to the outstanding ARIA Resort & Casino in Las Vegas for our 16th edition where the most forward-thinking air transport industry experts will once again come together to learn, collaborate and be inspired on their next moves to transform their organisations' passenger experience, business performance & sustainability strategies.
The theme will be "Future-Proofing Air Transport" and the show will champion bold new ideas, technologies, solutions, collaboration & innovation efforts to ensure individually, and collectively, we do everything in our power to make travel great again and build back better for our planet, and the passengers we serve. Attendees will have access to multiple conference tracks with inspirational speakers from inside and outside the industry, a major end-to-end exhibition, unique social and networking events, co-creation workshops, tours, TSA and US CBP briefings, Think Tank unveilings and startup showcases. The engagement opportunities between participants will be unrivalled, and will give you fresh perspectives on who to partner with, how-to best power your recovery efforts and future-proof your next wave of propositions and strategies.
Key areas of focus for 2022:
Exhibitors and speakers will share ideas and solutions that can help airlines, airports and their partners deliver improvements in the following areas:
Digital Transformation & Automation
Identity, Biometrics & Security
Future Airport – Technology, Planning & Design
Inflight - Service, Technology & Product
Touchless Travel & Queue Management
Reimagined End-to-End Guest Experiences
Commercial, Retail & Ancillary Innovation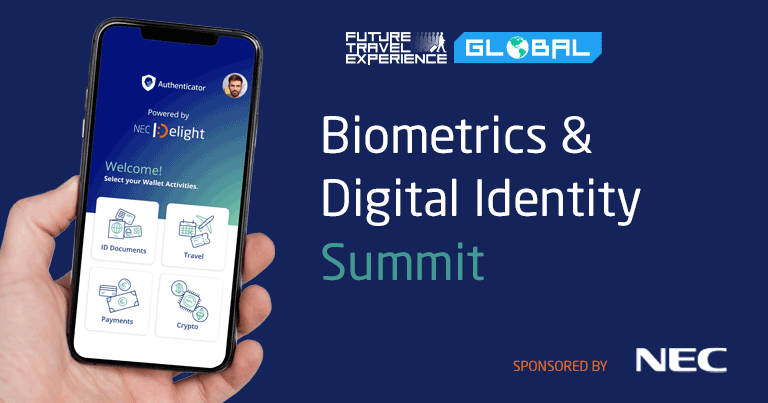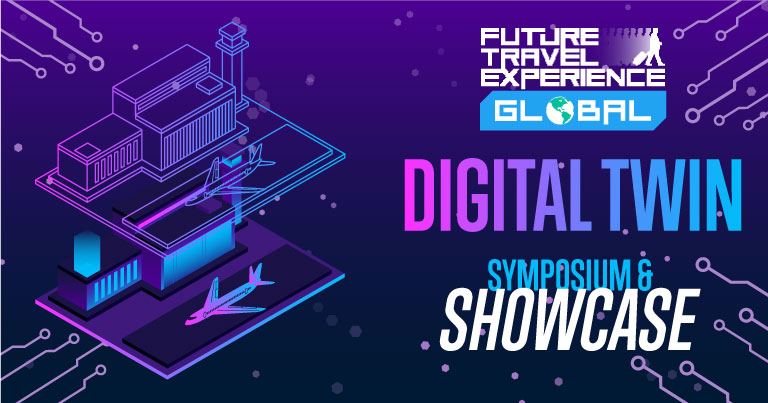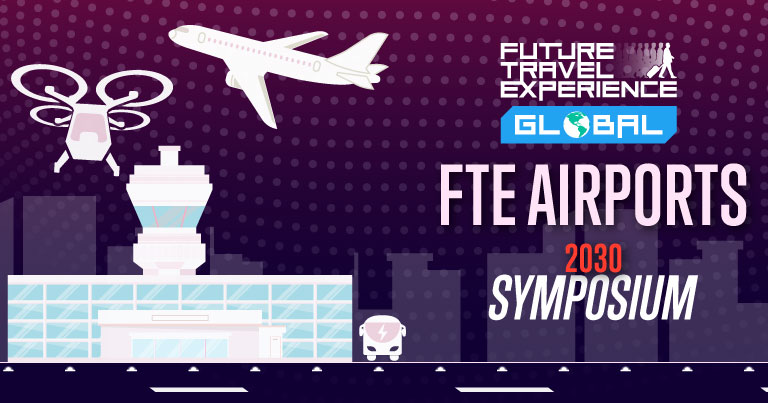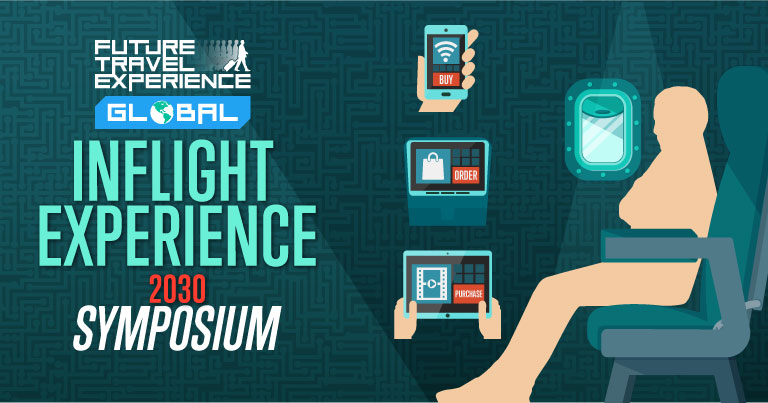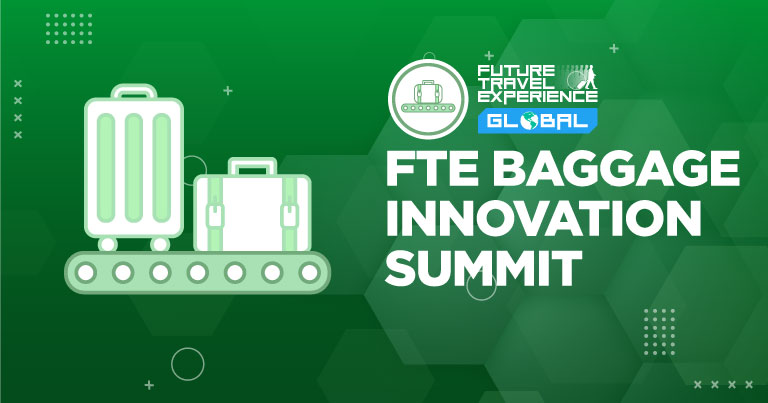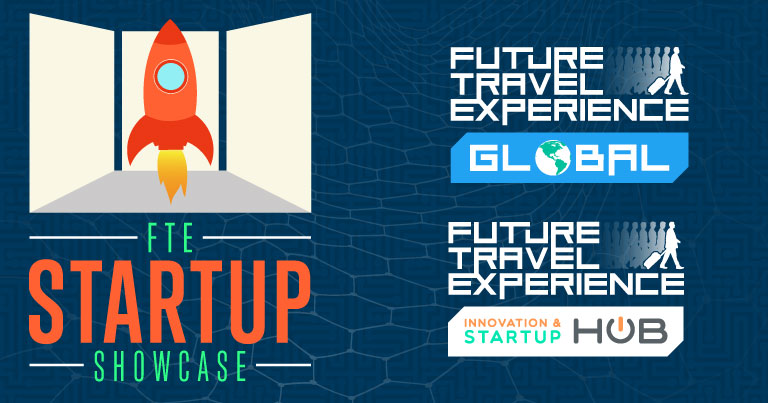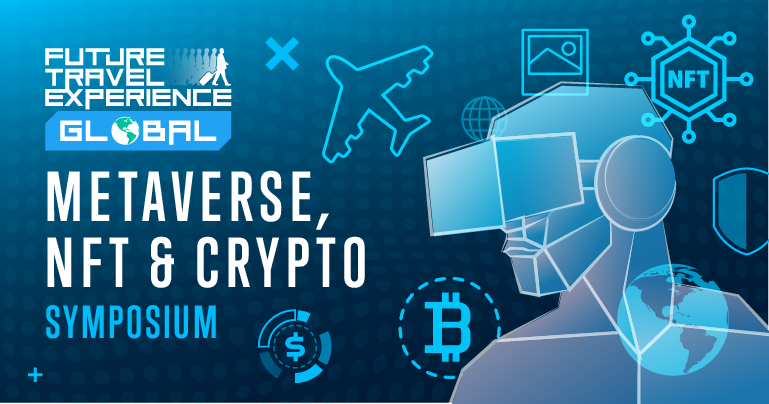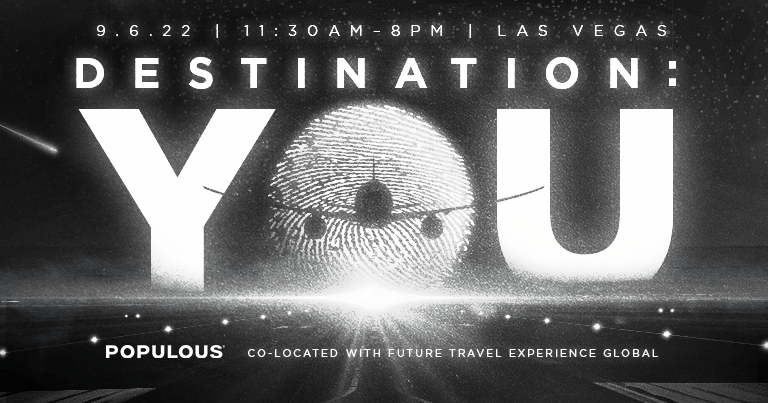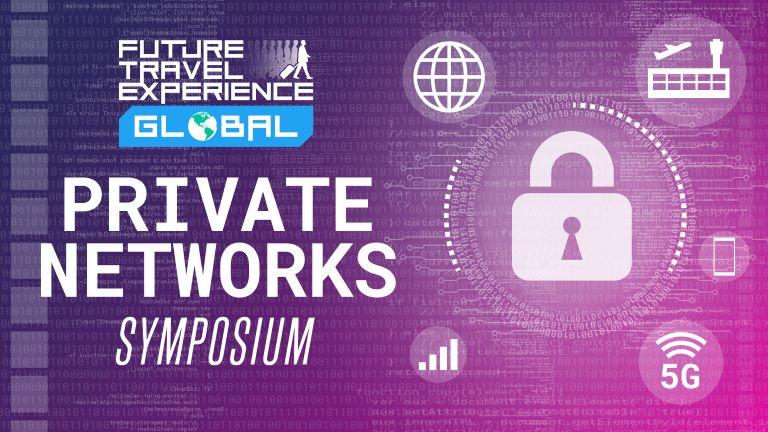 FTE Global 2022 conference tracks and initiatives include:
---
Speakers already confirmed for 2022 include:
---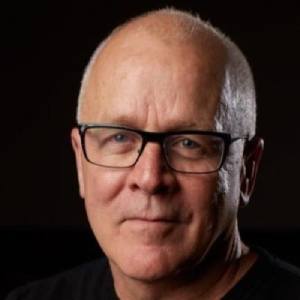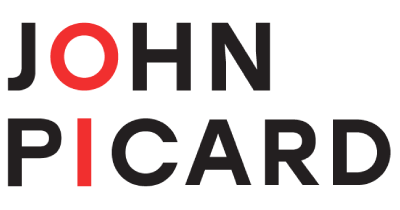 John Picard
Futurist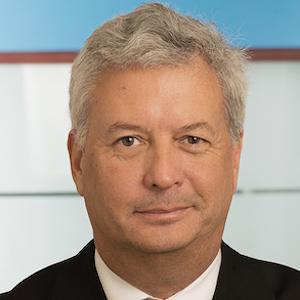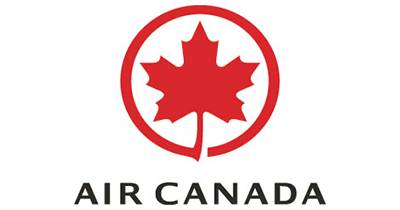 Michael Rousseau
President and Chief Executive Officer
Air Canada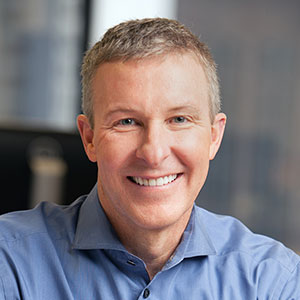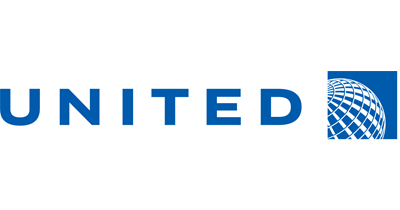 Scott Kirby
CEO
United Airlines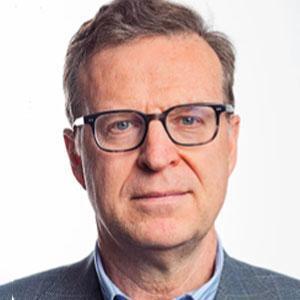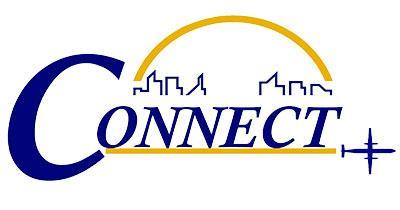 John Thomas
CEO
Connect Airlines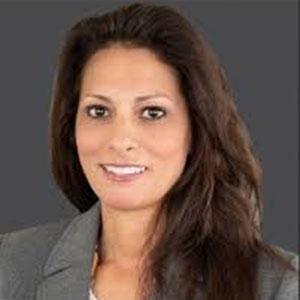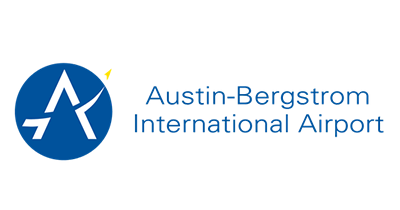 Jacqueline Yaft
CEO
Austin-Bergstrom International Airport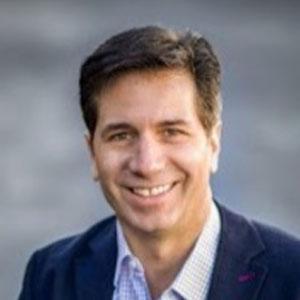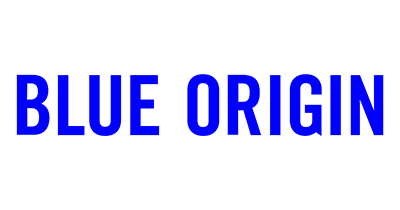 John Couluris
Vice President, Lunar Permanence
Blue Origin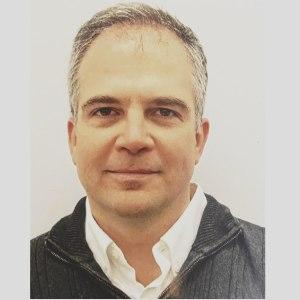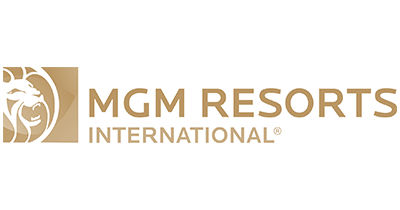 Jeff Crist
SVP, Enterprise, Regional Properties, and Gaming Technology and Digital
MGM Resorts International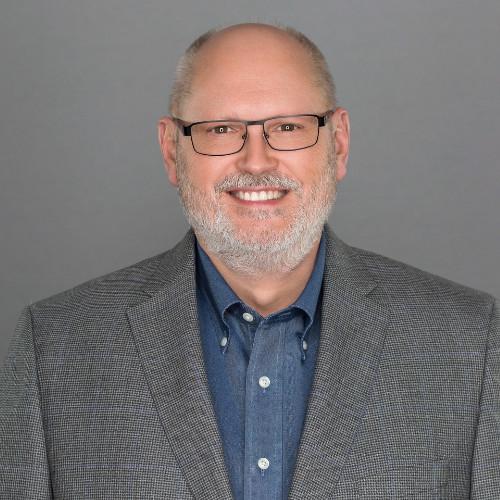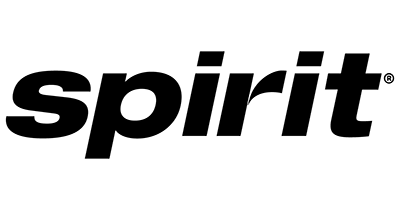 Rocky Wiggins
Senior Vice President & Chief Information Officer
Spirit Airlines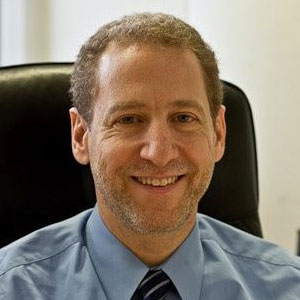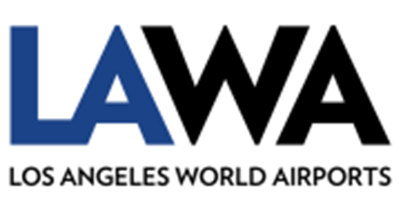 Justin Erbacci
CEO
Los Angeles World Airports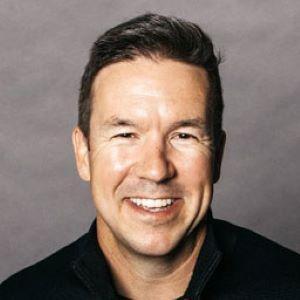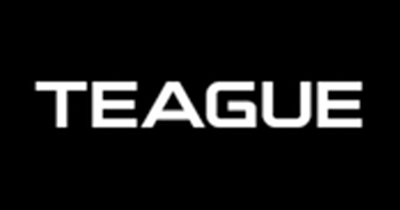 Devin Liddell
Principal Futurist
Teague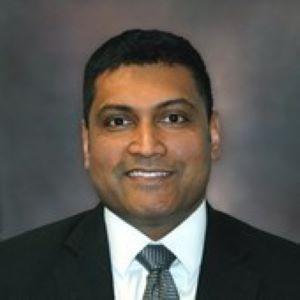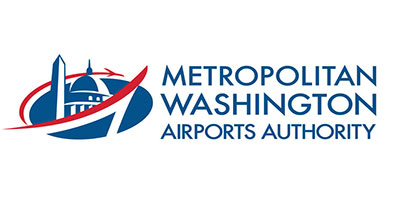 Goutam Kundu
EVP & Chief Digital Strategy and Information Officer
Metropolitan Washington Airports Authority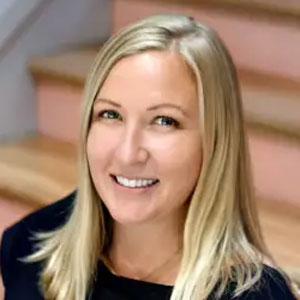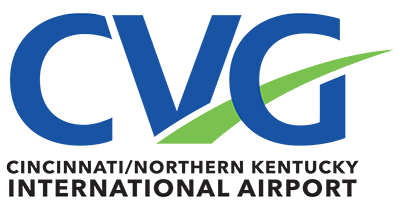 Naashom Marx
Director of Strategic Innovation - Advanced Mobility
Cincinnati / Northern Kentucky International Airport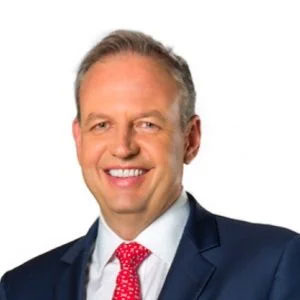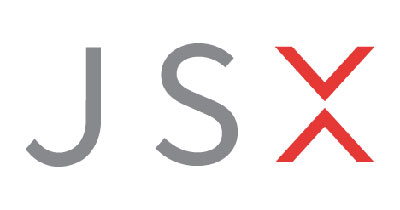 Alex Wilcox
CEO & Co-founder
JSX & Board Member, LATAM Airlines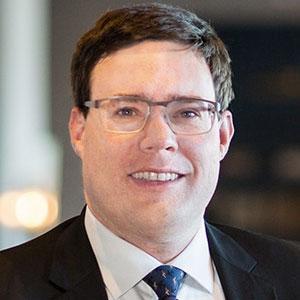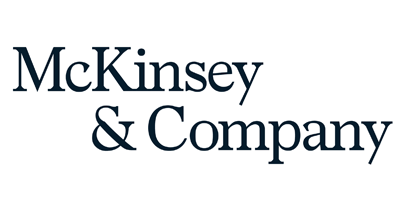 Robin Riedel
Partner
McKinsey & Company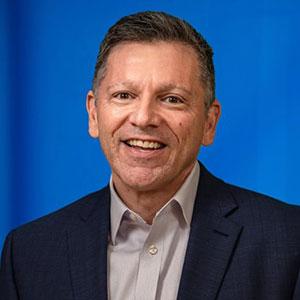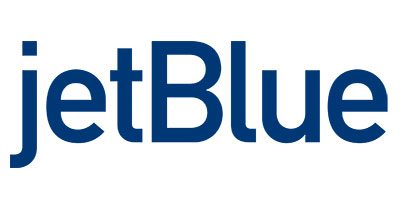 Ed Baklor
Head of Customer Care and Programs
JetBlue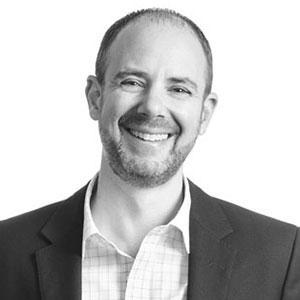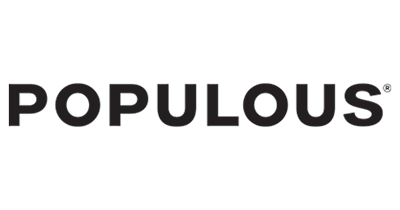 Geoffrey Ax
Americas Aviation Practice Leader
Populous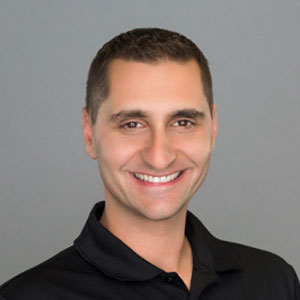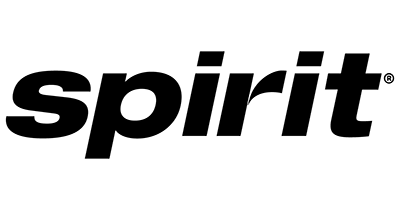 Mike Byrom
Vice President, Airport Services
Spirit Airlines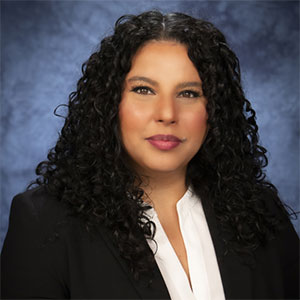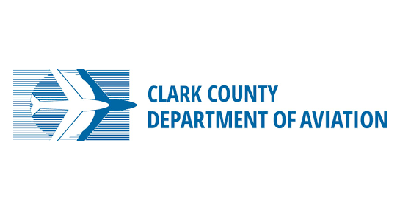 Rishma M. Khimji
CITO
Clark County Department of Aviation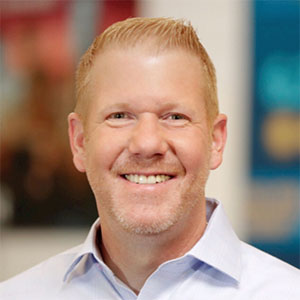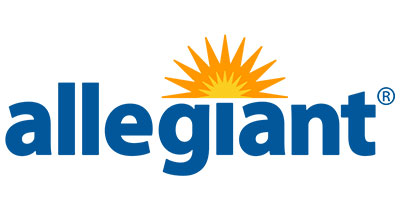 Scott DeAngelo
Executive Vice President – Chief Marketing Officer
Allegiant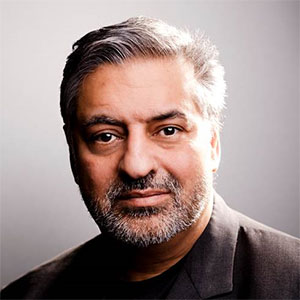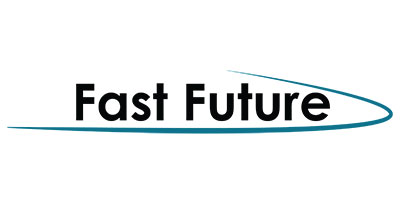 Rohit Talwar
CEO
Fast Future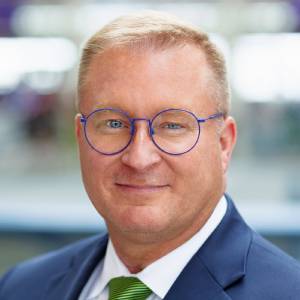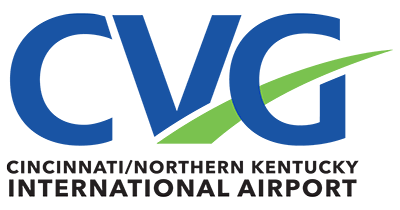 Brian Cobb
Chief Innovation Officer
Cincinnati / Northern Kentucky International Airport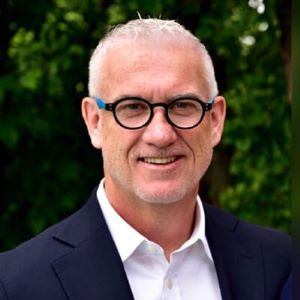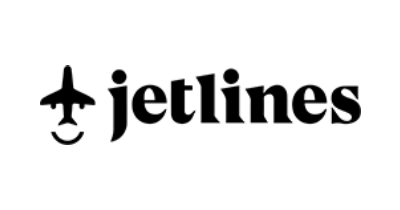 Duncan Bureau
Chief Commercial Officer (CCO)
Canada Jetlines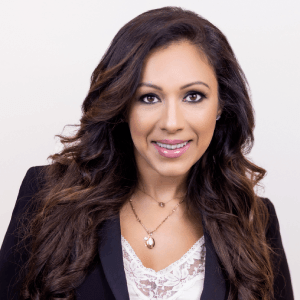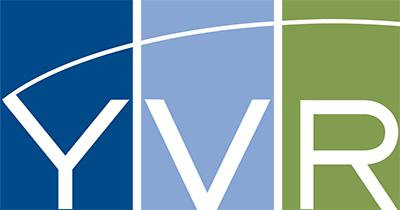 Linda Schucroft
Director, Innovation
YVR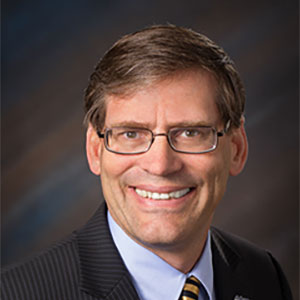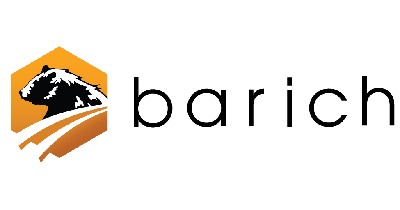 Samuel Ingalls
Principal
Barich, Inc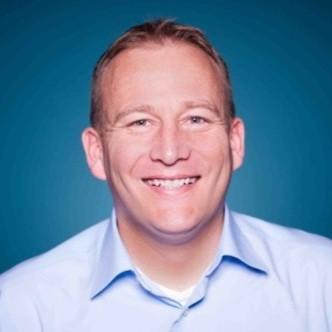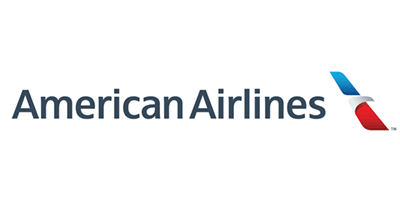 Preston Peterson
Director of Customer Experience Innovation
American Airlines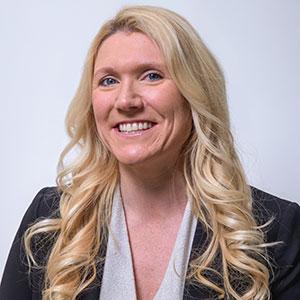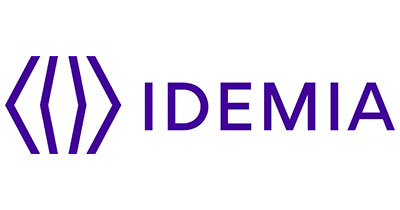 Lisa Sullivan
Senior Vice President - Travel and Transport
IDEMIA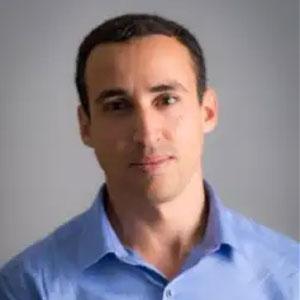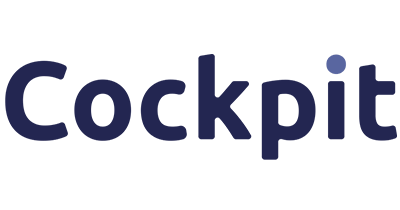 Oz Eliav
CEO
Cockpit Innovation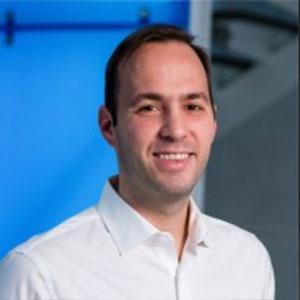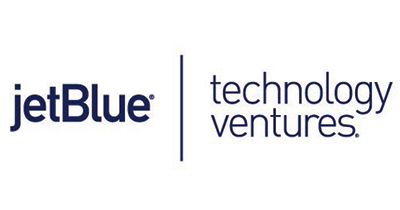 Stephen Snyder
Managing Director, Operations & Partnerships
JetBlue Technology Ventures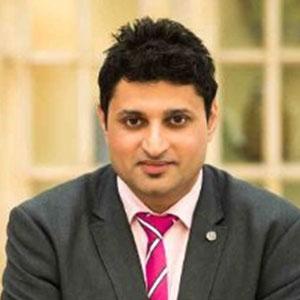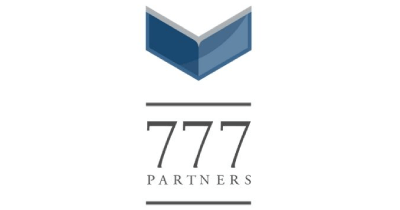 Manish Raniga
Group Operating Partner - Aviation
777 Partners & CEO, Value Alliance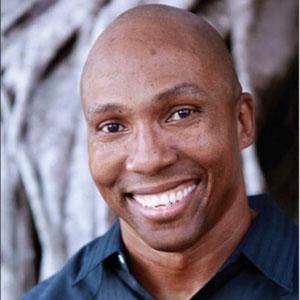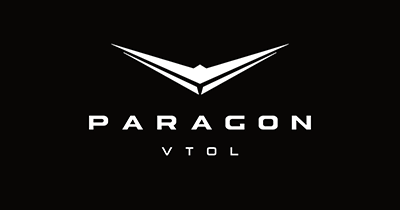 Thanos Smith
Chief Visionary Officer
Paragon VTOL Aerospace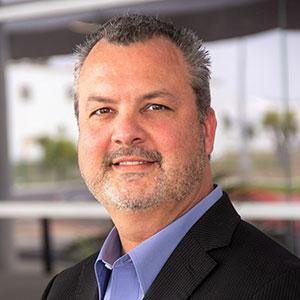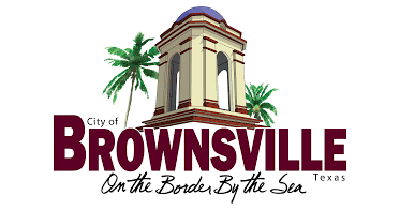 Bryant Walker
ACM / Aviation Administrator
City of Brownsville – Department of Aviation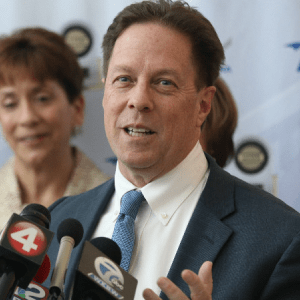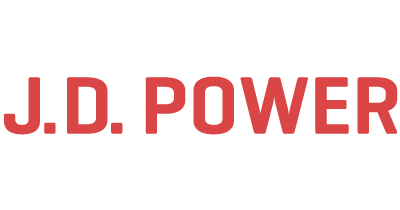 Michael Taylor
Managing Director of Travel, Hospitality, and Retail Intelligence
J.D. Power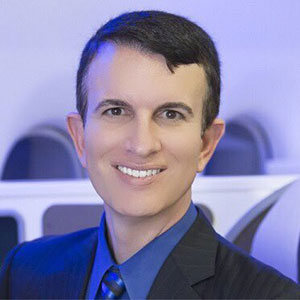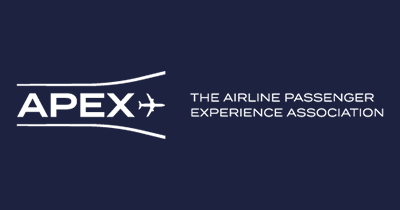 Dr. Joe Leader
CEO
APEX/IFSA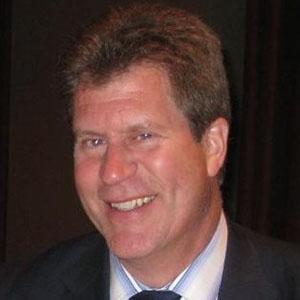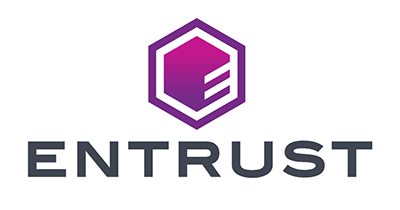 Gordon Wilson
VP of Identity Verification
Entrust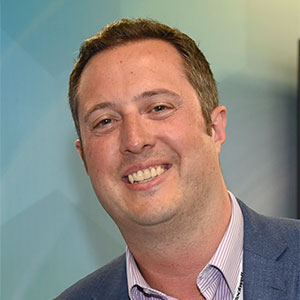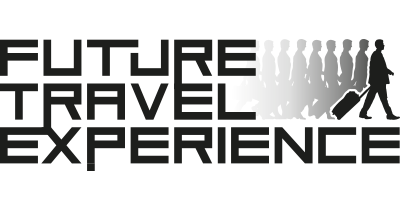 Daniel Coleman
Founder & CEO
Future Travel Experience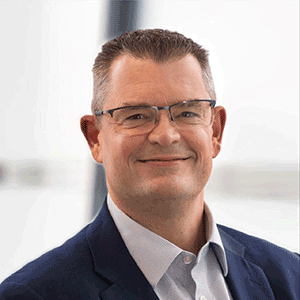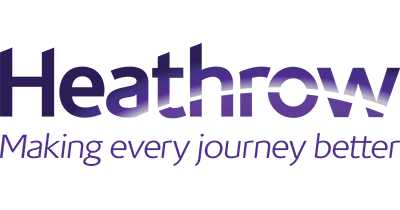 Chris Annetts
Chief Strategy Officer
Heathrow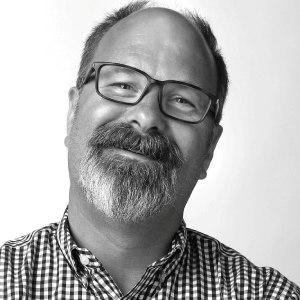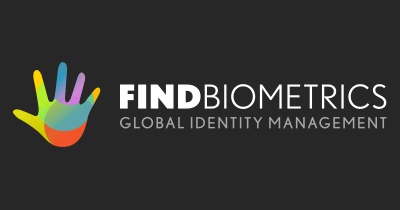 Doug OGorden
Director of Digital Media & Events
FINDBiometrics.com & MobileIDWorld.com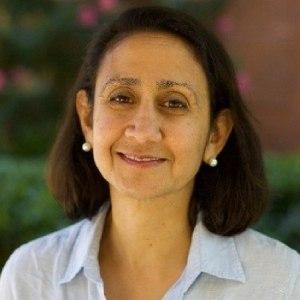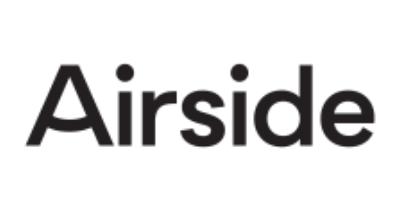 Amena Ali
CEO
Airside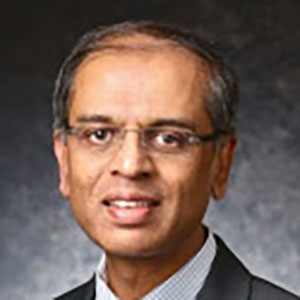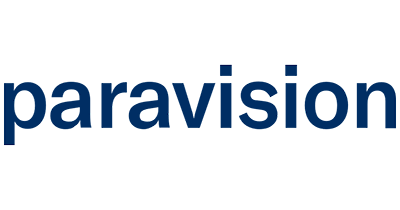 Kris Ranganath
Senior Vice President of Innovation
Paravision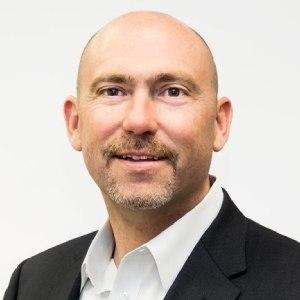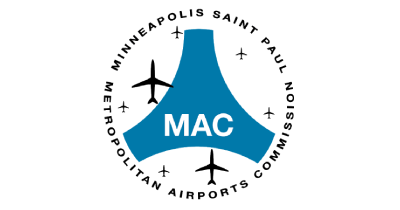 Eduardo Valencia
CIO
Metropolitan Airports Commission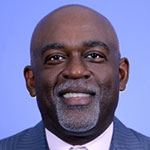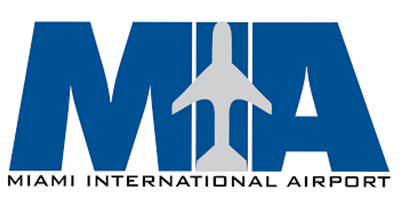 Maurice Jenkins
Chief Innovation Officer
Miami International Airport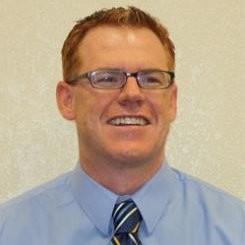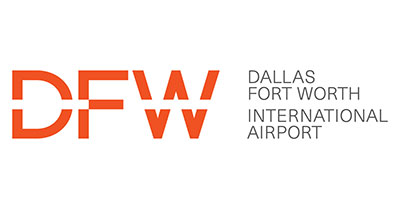 Mike Youngs
VP of Information Technology
Dallas-Fort Worth International Airport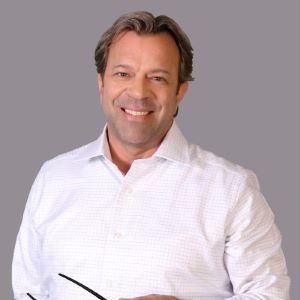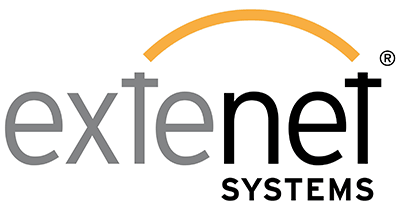 Jay Floyd
VP Corporate Strategy, Sales and Product Development
ExteNet Systems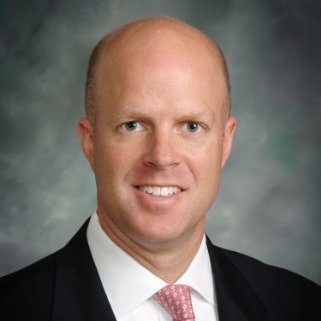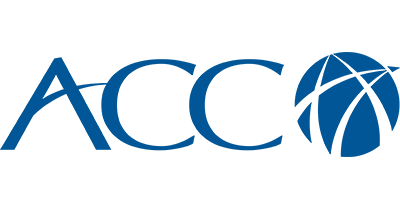 T.J. Schulz
President
Airport Consultants Council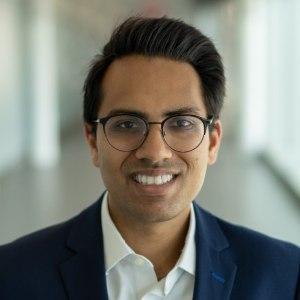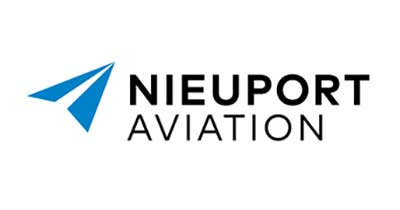 Nishant Rao
Economic Development Professional | Aviation & Aerospace Top 20 Under 40
Nieuport Aviation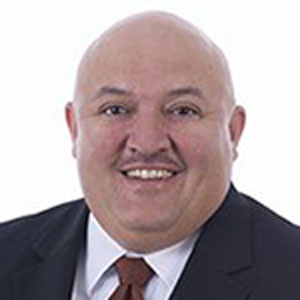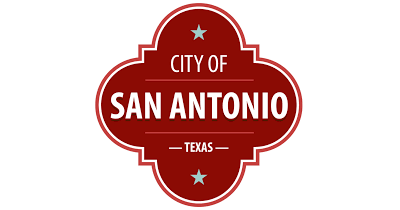 Jesus Saenz
Director of Airports
City of San Antonio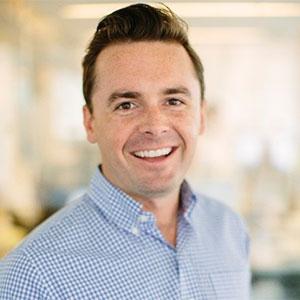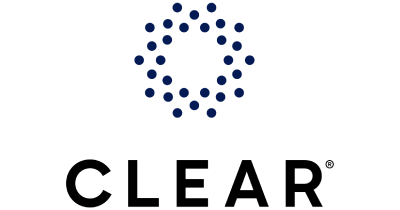 Jimmy Hahn
SVP, Central Operations & Innovation
CLEAR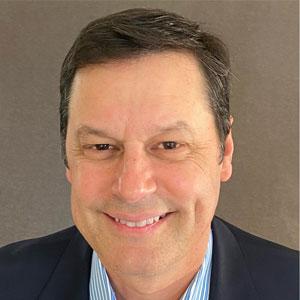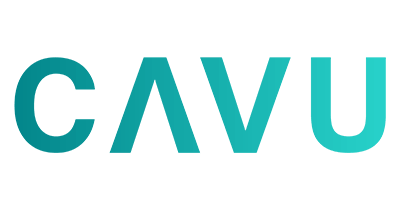 Kevin Shrier
President of the Americas
CAVU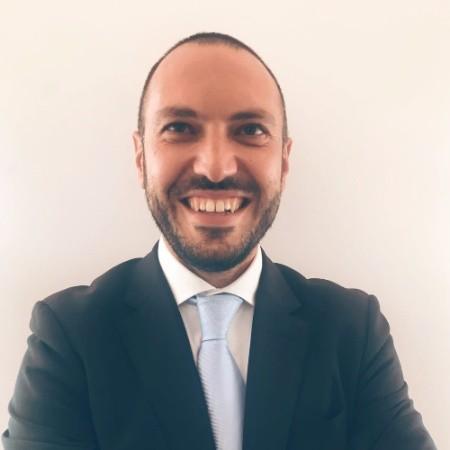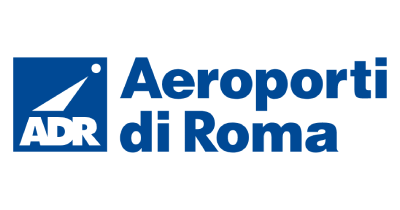 Pietro Caminiti
Head of IT solutions
Aeroporti di Roma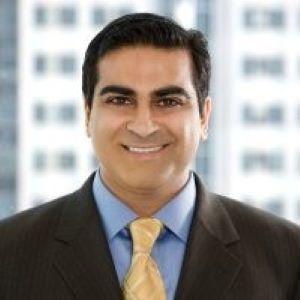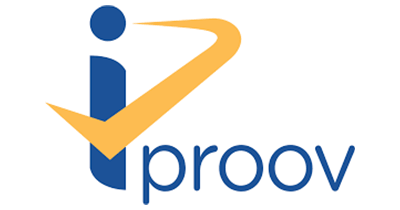 Ajay Amlani
SVP - Head of Americas
iProov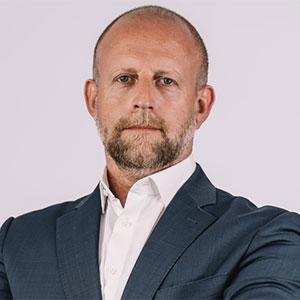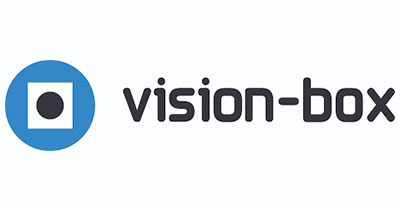 Jeff Lennon
Vice President of Strategic Sales
Vision-Box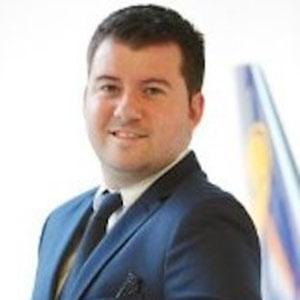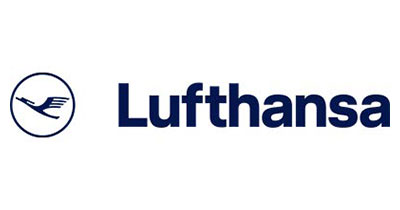 Patrick Sgueglia
Product Manager - Regulatory Services & Biometrics
Lufthansa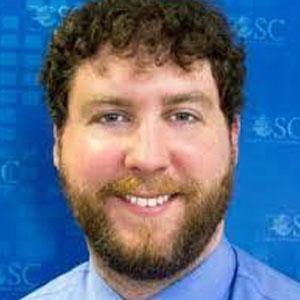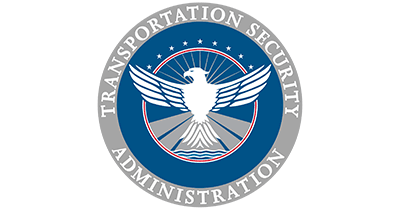 Matt Gilkeson
Director, Innovation Task Force
Transportation Security Administration (TSA)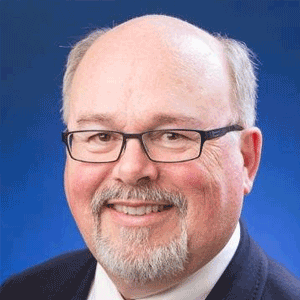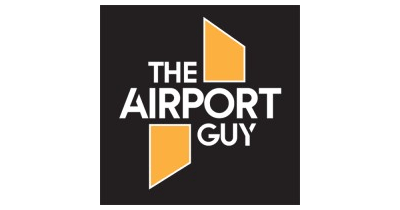 Dave Wilson
CEO
The Airport Guy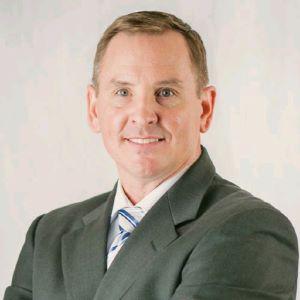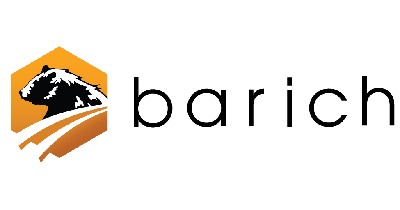 Justin Phy
President & Principal Consultant
Barich, Inc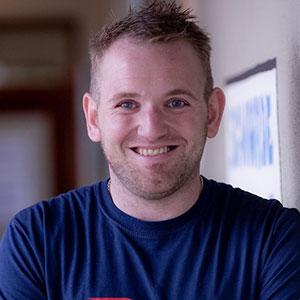 Tom Stevens
CX Pioneer & former Director of Brand and Customer Experience, British Airways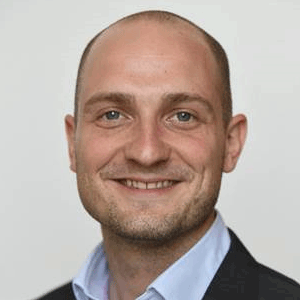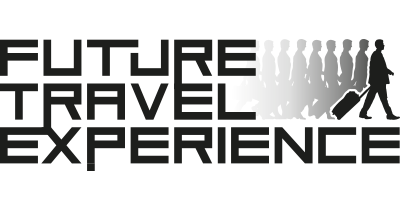 Ryan Ghee
Head of Strategy & Development
Future Travel Experience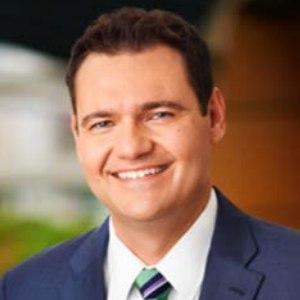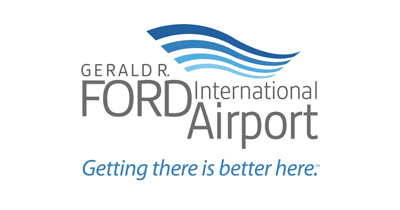 Alex Peric
VP & Chief Operating Officer
Gerald R. Ford International Airport Authority (GRR)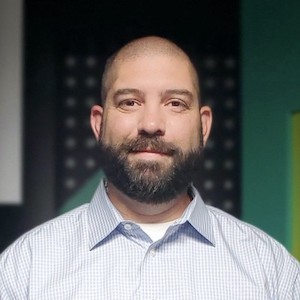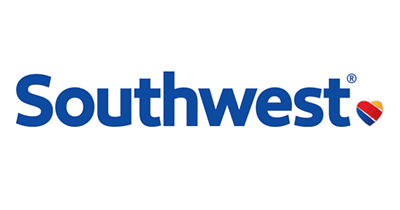 Kevin Kleist
Emerging Trends - Operational Strategy & Design
Southwest Airlines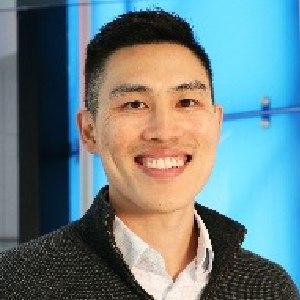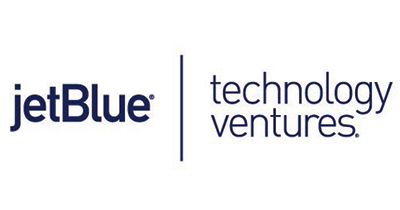 Ryan Chou
Venture Investor
JetBlue Technology Ventures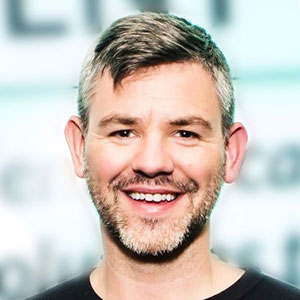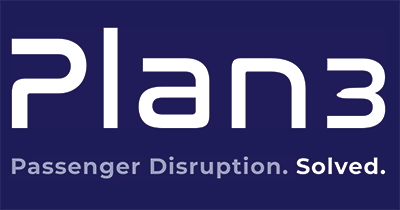 Simon Dempsey
CCO
Plan3 and FTE's 'Mayor for Startups'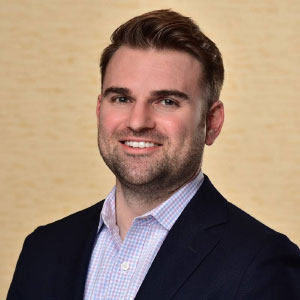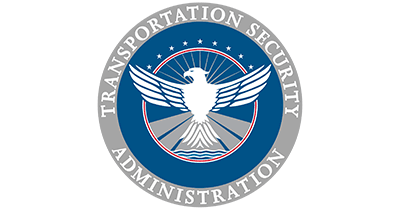 Daniel McCoy
Chief Innovation Officer
Transportation Security Administration (TSA)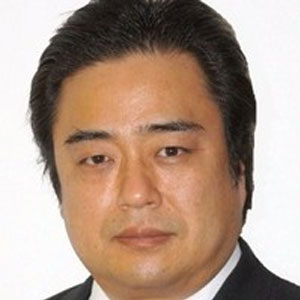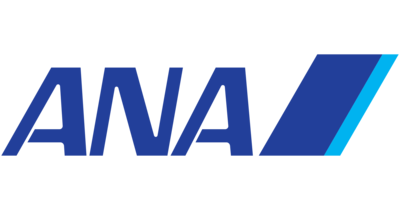 Tom Mano
Vice President, Products & Services Planning
All Nippon Airways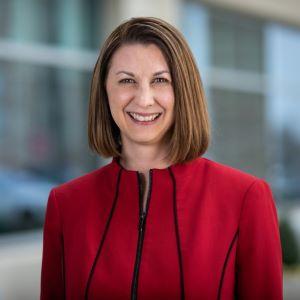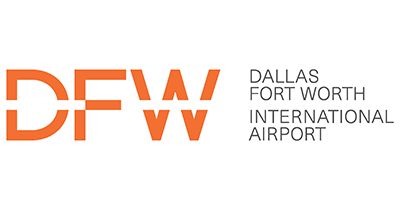 Megan Bozarth
Assistant Vice President of Customer Program Development
DFW International Airport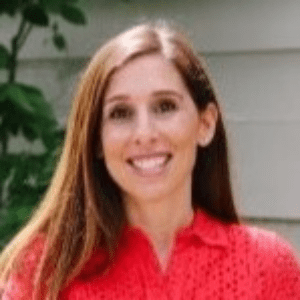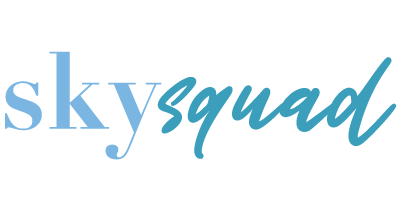 Julie Melnick
Founder & CEO
SkySquad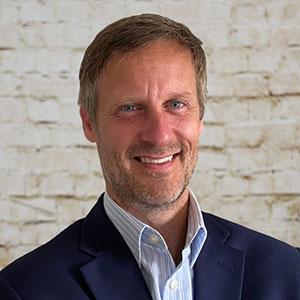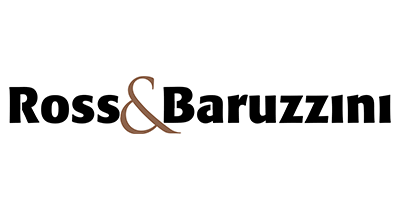 Chris Runde
Corporate Strategy & Innovation
Ross & Baruzzini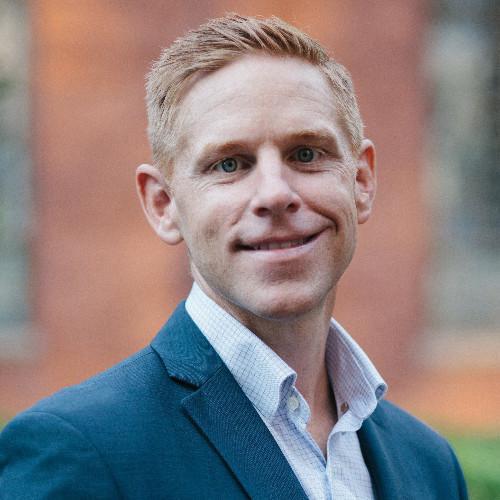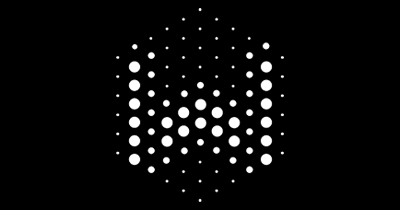 Shaun Klann
Head of Strategic Growth
Willow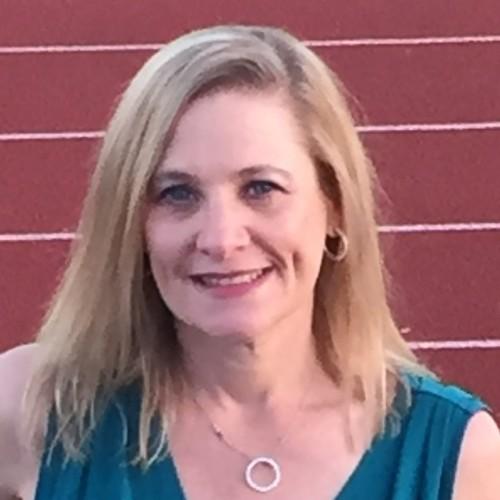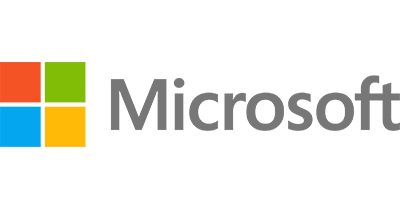 Eve Machol
Airport/Transportation Industry Director
Microsoft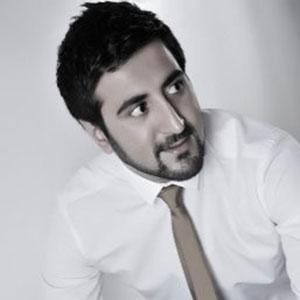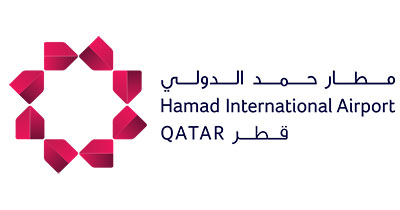 Haider Hayat
Manager IT Projects - Apps, Information Technology
Hamad International Airport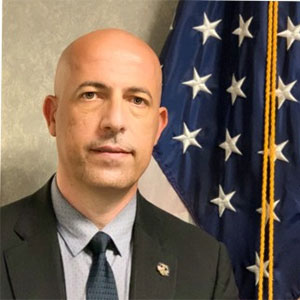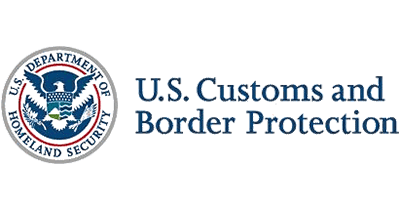 Nael Samha
Acting Executive Director - Targeting and Analysis Systems Program Directorate
U.S. Customs and Border Protection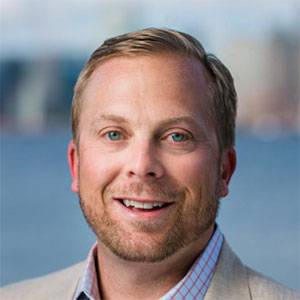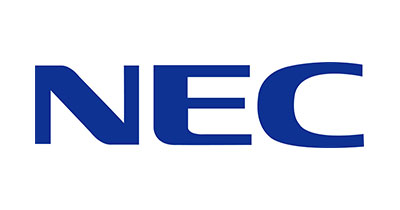 Jason Van Sice
Vice President
NEC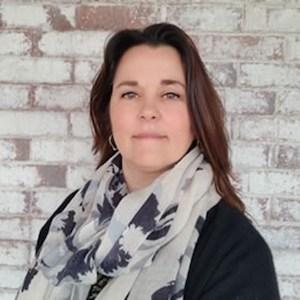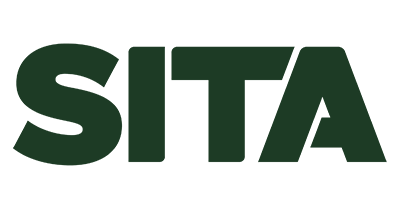 Sherry Stein
Head of Technology Strategy, Americas
SITA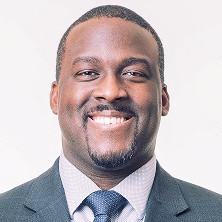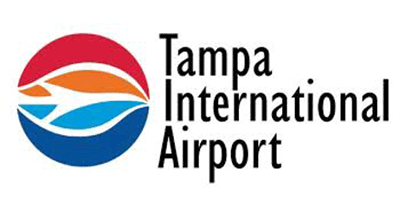 Marcus Session
Vice President Information Technology Services
Tampa International Airport & Chair of the ACI Innovation@Airports Working Group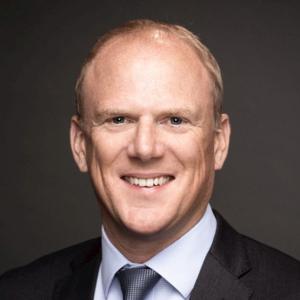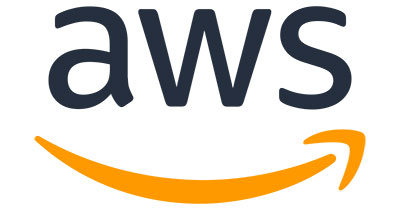 Bob Kwik
Global Head of Airports
Amazon Web Services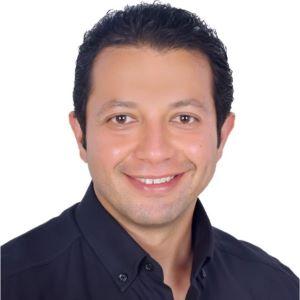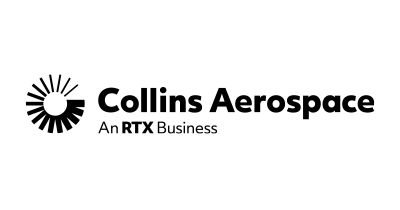 Rakan Khaled
General Manager, Airport Solutions, Connected Aviation Solutions
Collins Aerospace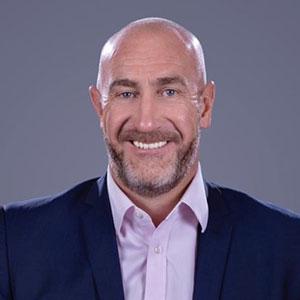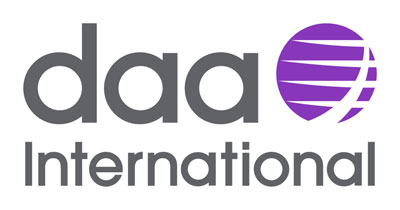 David Wilson
Managing Partner
daa International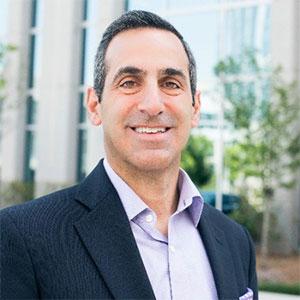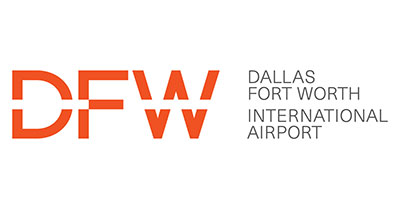 Paul Puopolo
Executive Vice President of Innovation
Dallas-Fort Worth International Airport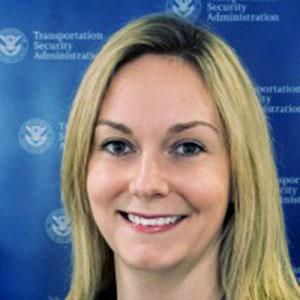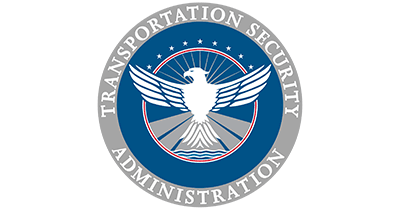 Melissa Conley
Executive Director of Capability Management and Innovation
Transportation Security Administration (TSA)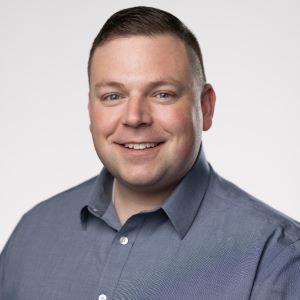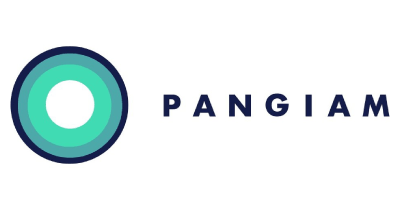 Dan Tanciar
Chief Innovation Officer
Pangiam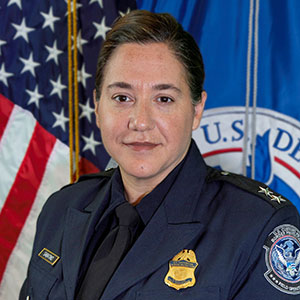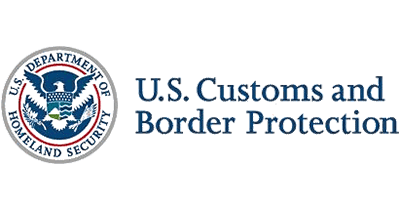 Diane J. Sabatino
Deputy Executive Assistant Commissioner, Office of Field Operations
U.S. Customs and Border Protection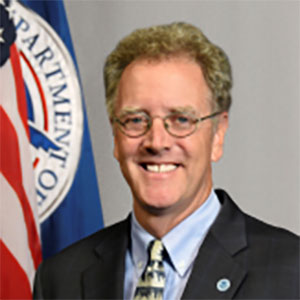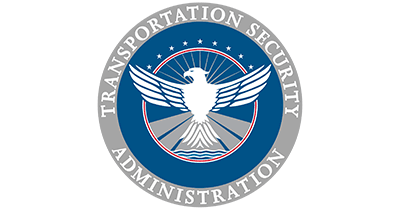 Austin Gould
Assistant Administrator, RCA
Transportation Security Administration (TSA)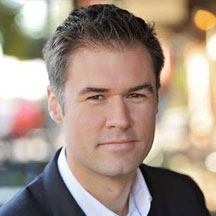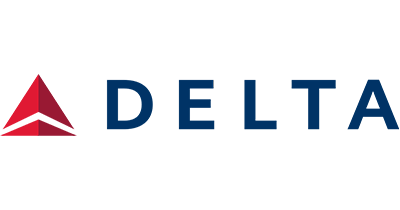 Greg Forbes
Managing Director Airport Experience
Delta Air Lines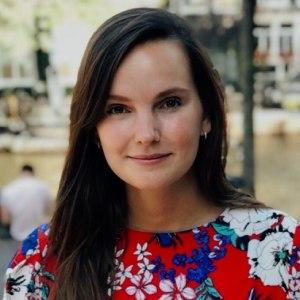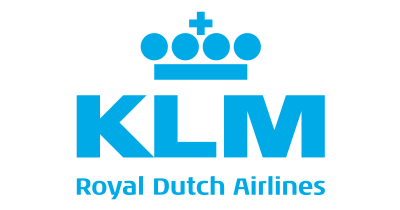 Anique Kamphuis
Senior Product Owner Baggage Teams Business Platform Ground
KLM Royal Dutch Airlines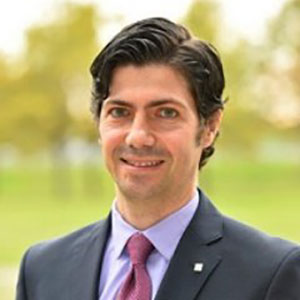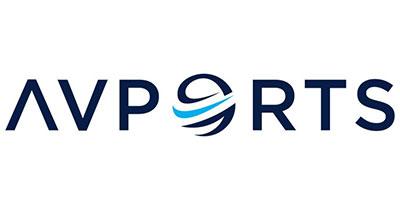 Arturo Garcia-Alonso
COO
Avports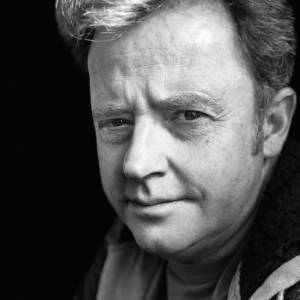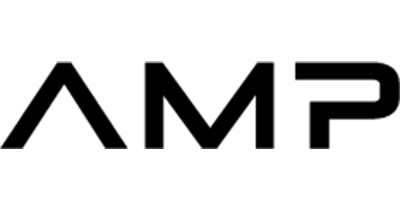 Ian Scoley
Head of Design
AMP (Applied Mobility Partners)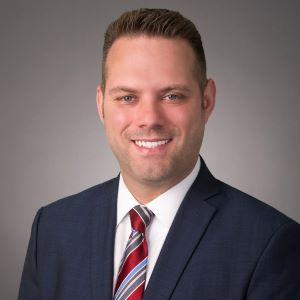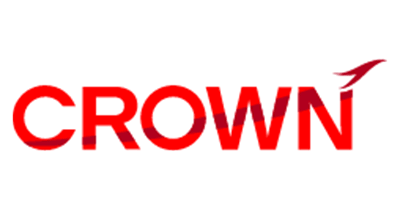 Justin Towles
President
Crown Consulting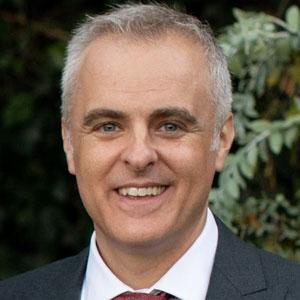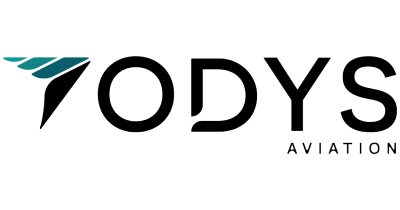 James Dorris
Co-Founder and CEO
Odys Aviation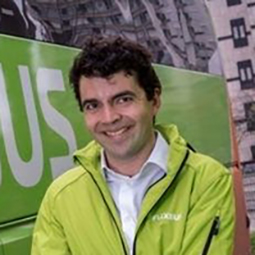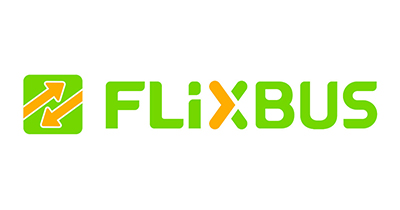 Pierre Gourdain
Senior Managing Director, US, Canada
FlixBus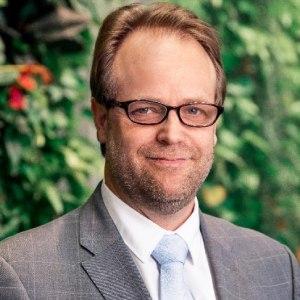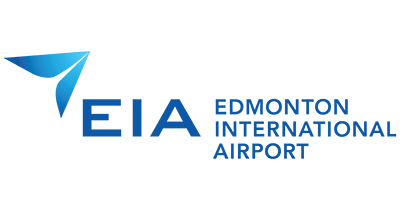 Myron Keehn
Vice President - Air Service, Business Development, ESG and Stakeholder Relations
Edmonton International Airport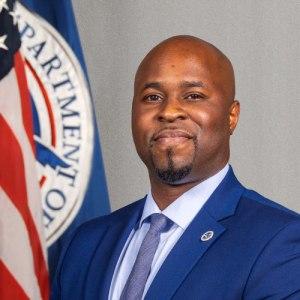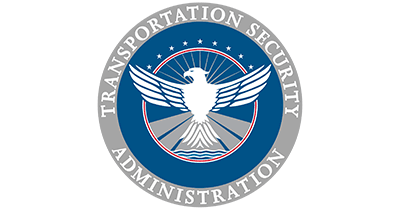 Yemi Oshinnaiye
Chief Information Officer (CIO)
Transportation Security Administration (TSA)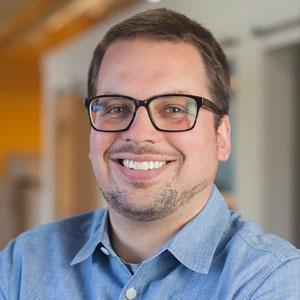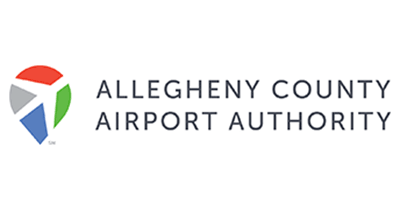 Cole Wolfson
Director, xBridge
Allegheny County Airport Authority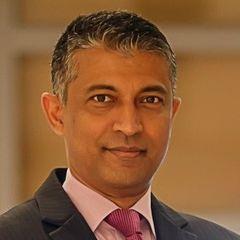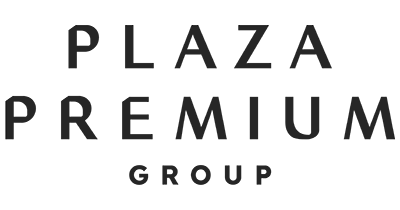 Chamil Liyanage
Managing Director, Airport Passenger & Hospitality Services
Plaza Premium Group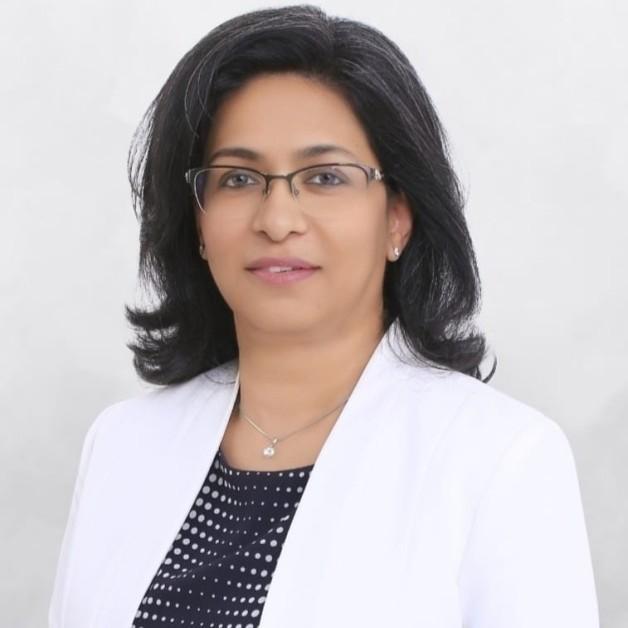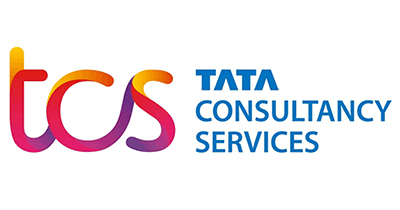 Asha Jacob
Head of Airport Solutions, Travel and Hospitality, Strategic Initiatives Group
Tata Consultancy Services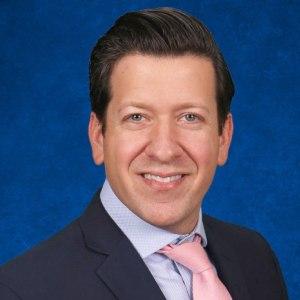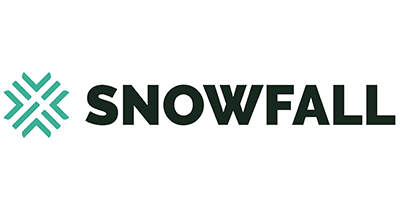 Ron Glickman
Vice President
Snowfall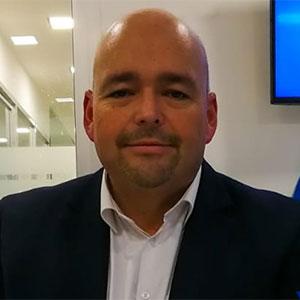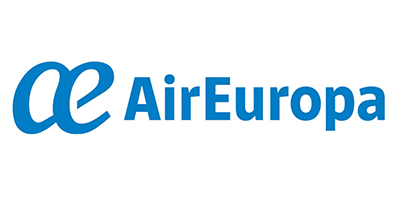 Carlos Conde
Commercial Manager, Panama, Central America and Mexico
Air Europa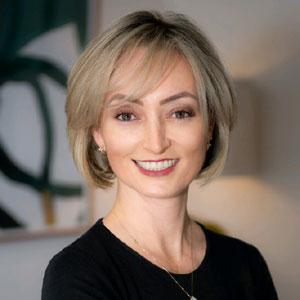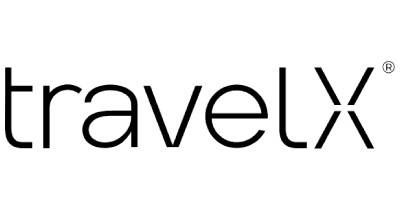 Erika Moore
COTS- Chief Officer Travel Supply
TravelX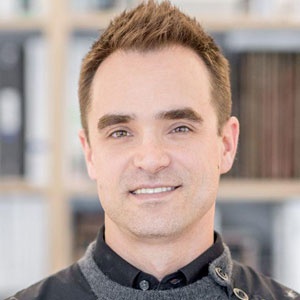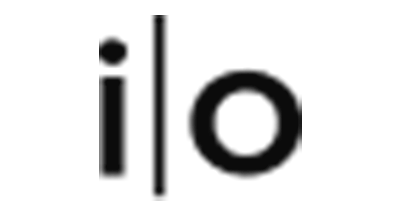 Thomas Kearns
Digital Innovation Strategist
Perkins and Will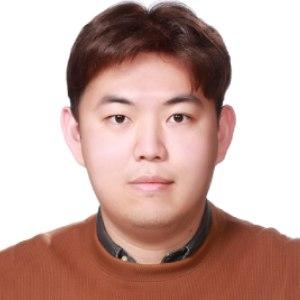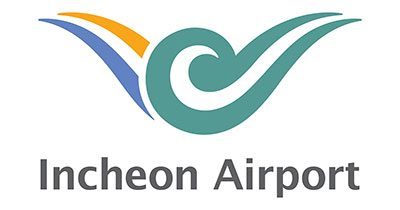 Jooyoon Choi
Manager - Fast Travel Team / Passenger Innovation Group
Incheon International Airport Corporation (IIAC)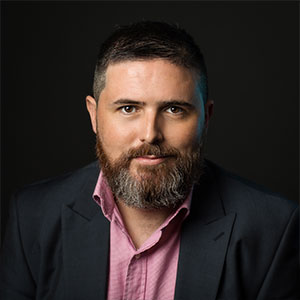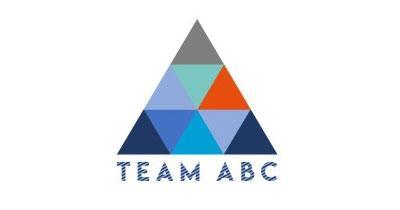 Clyde Hutchinson
General Partner
Team ABC (former Head of Viva Air Labs)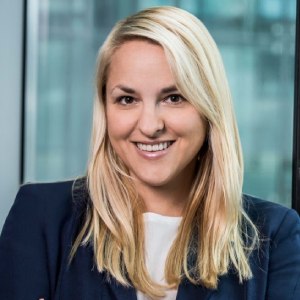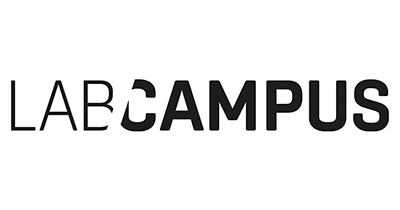 Sarah Wittlieb
Vice President Sales & Innovation
LabCampus GmbH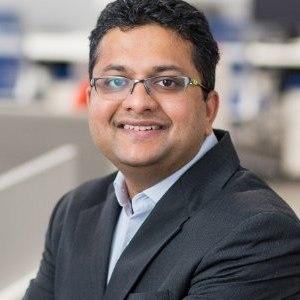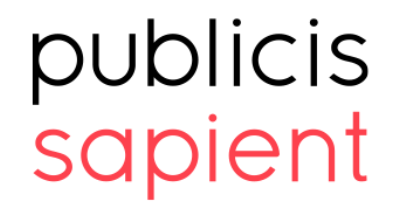 Amit Singh
Sustainability Solutions Lead
Publicis Sapient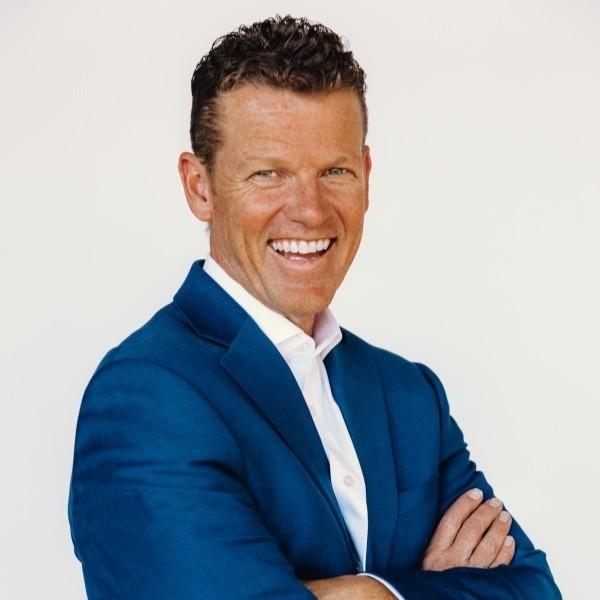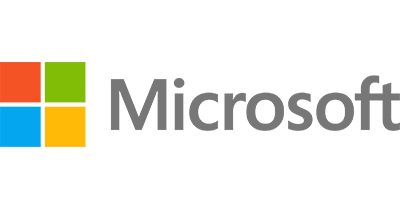 Shane O'Flaherty
Global Director: Travel, Transportation & Hospitality
Microsoft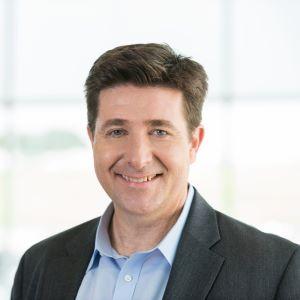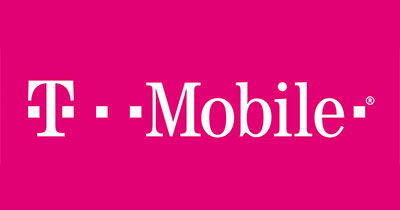 Erwan Perhirin
Director – Product Marketing
T-Mobile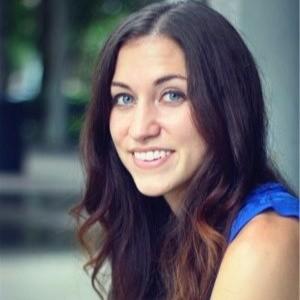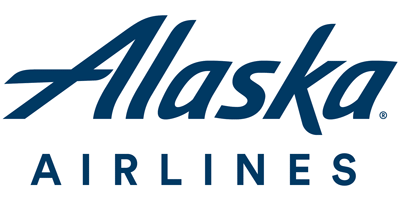 Amanda Drescher
Senior Product Manager
Alaska Airlines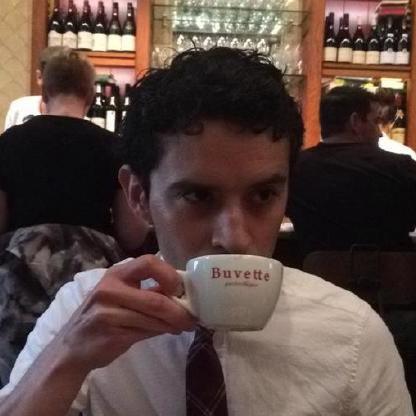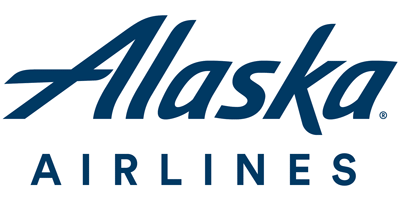 Miguel Ruiz
Principal Software Engineer
Alaska Airlines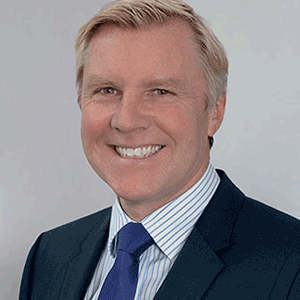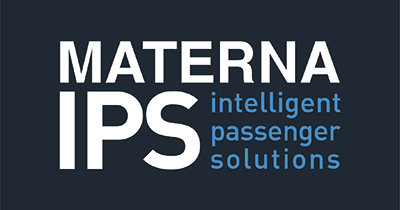 Gary McDonald
President, Americas
Materna IPS USA Corp.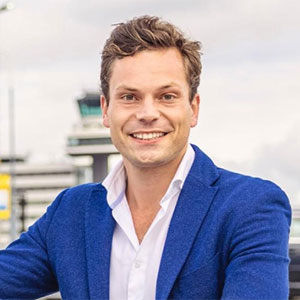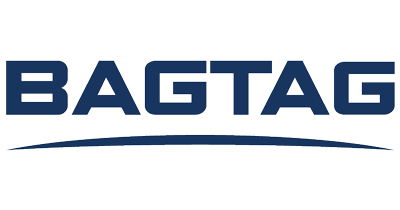 Jasper Quak
Managing Director
BAGTAG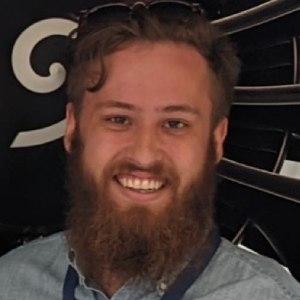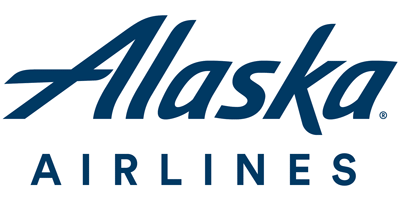 Gus Naughton
Senior Software Engineer
Alaska Airlines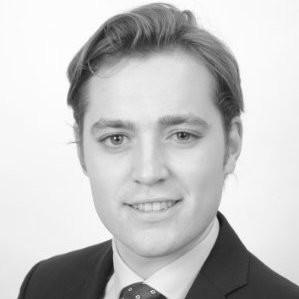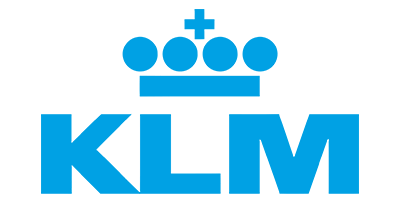 les Wuisman
Director – Integral Analytics KLM Operations
KLM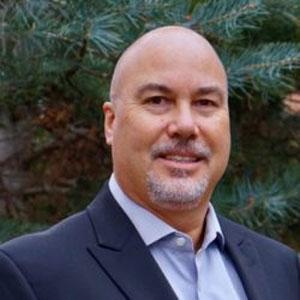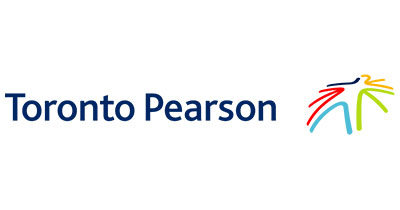 Darin Juby
Director Baggage Services
Greater Toronto Airports Authority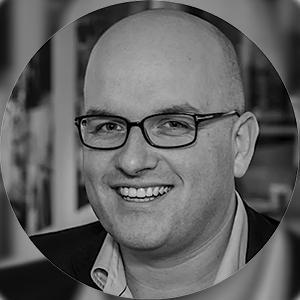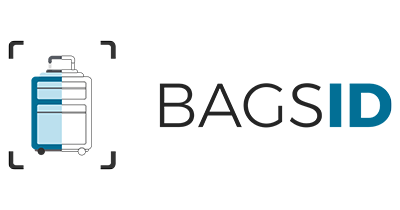 Marlon van der Meer
Founder & CEO
BagsID Network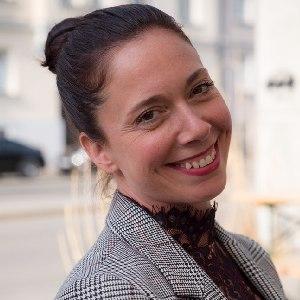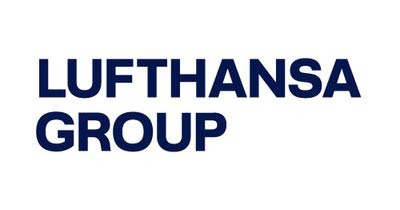 Eleonore Wenzl-Bery
Passenger & Baggage Processes
Lufthansa Group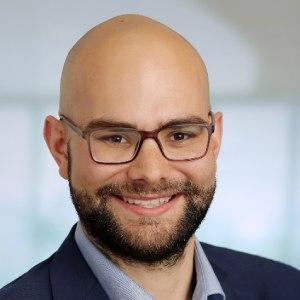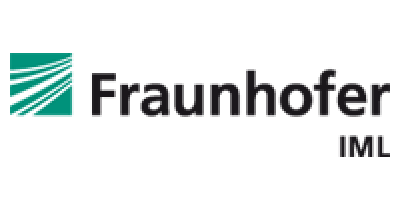 Lars Mehrtens
Research Associate
Fraunhofer IML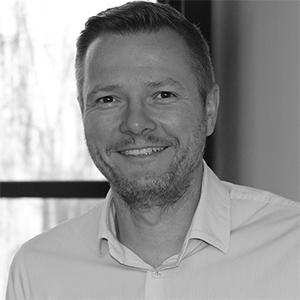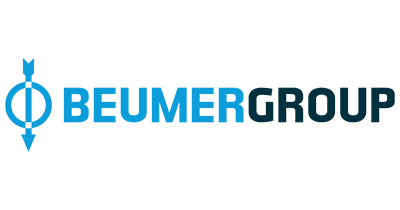 Per Engelbrechtsen
Business Development Director
Beumer Group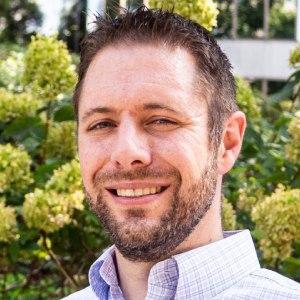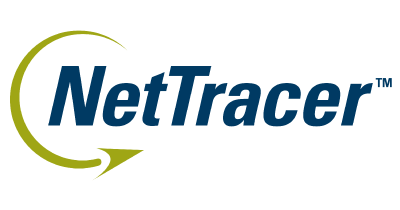 Byron Smith
Chief Technology Officer
NetTracer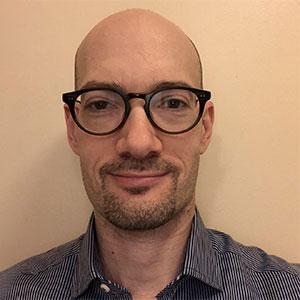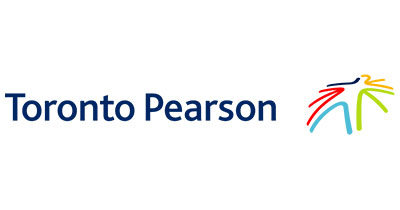 Jose Salamo
Associate Director, Baggage Services Terminal 1
Greater Toronto Airports Authority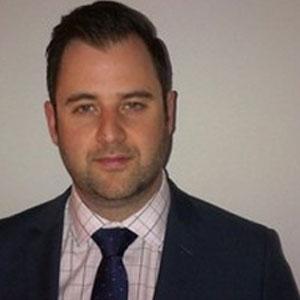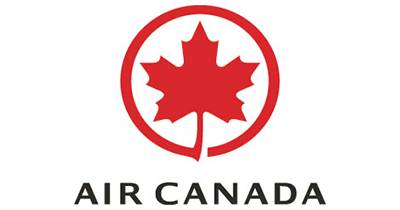 Jason Odey
Director, Global Baggage Excellence
Air Canada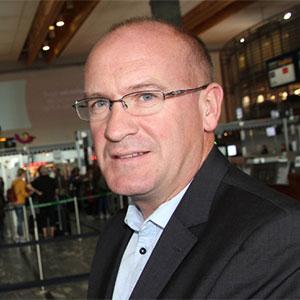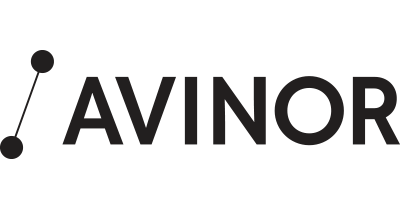 Idar Sørgjerd
Manager, Baggage Handling Service, Technical Infrastructure & Innovations
Avinor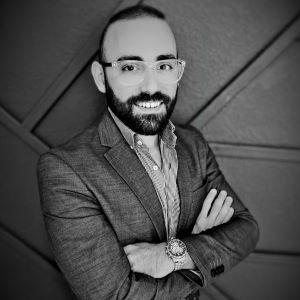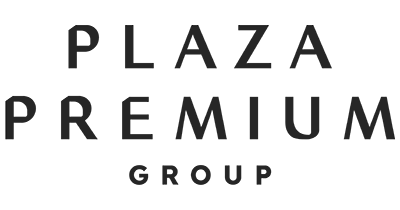 Gerardo Fuster
Business Development Manager
Americas at Plaza Premium Group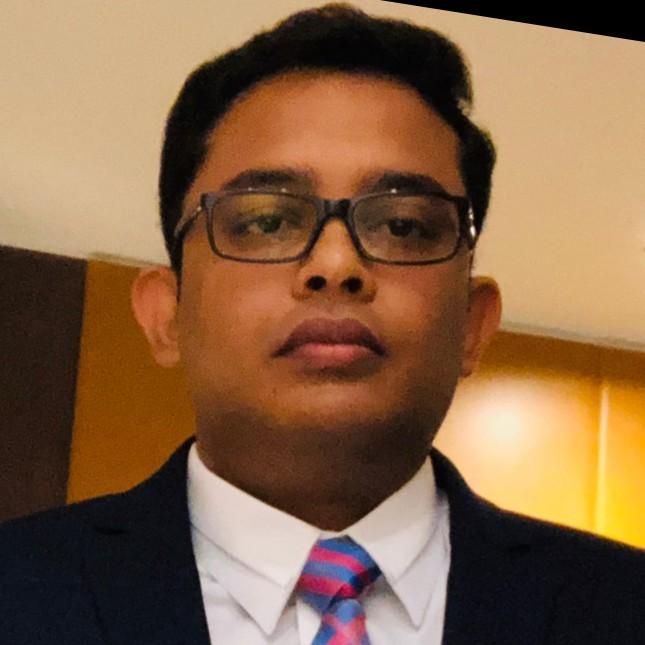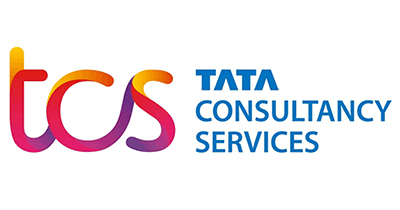 Anand Sebastian Bosco
Client Partner
Tata Consultancy Services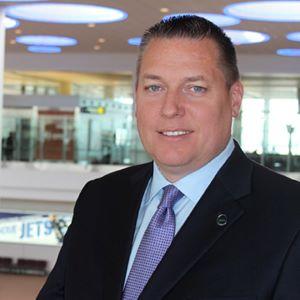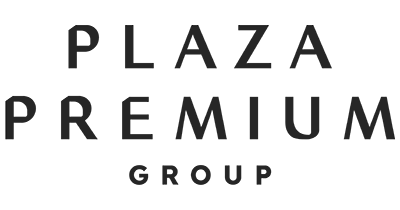 Pascal Belanger
Senior Vice-President, Commercial Development and Operations
Plaza Premium Group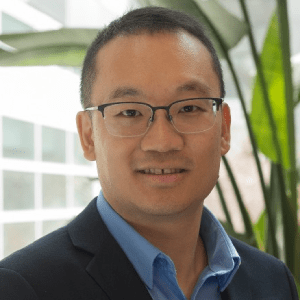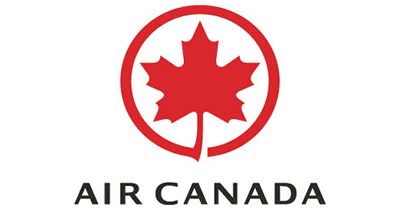 Andrew Yiu
Vice President, Customer Experience
Air Canada & Air Canada Rouge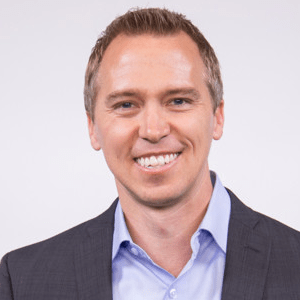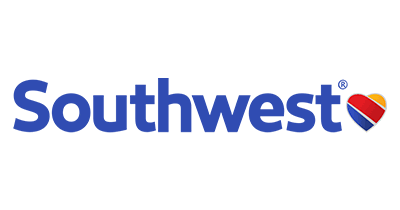 Steven Murtoff
Senior Director, Inflight Operations, Southwest Airlines and President, Board of Directors
International Flight Services Association (IFSA)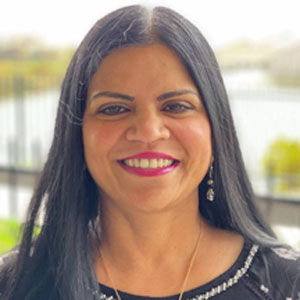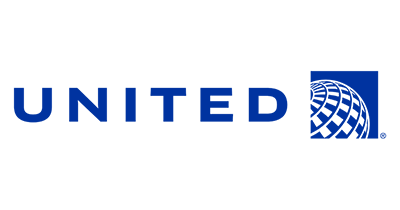 Vanessa Lindstrom
Director – Food Safety and Regulatory Compliance
United Airlines & Board Member, International Flight Services Association (IFSA)
Why exhibit at FTE Global?
Exhibitors already confirmed for FTE Global 2022 include:
Showcasing the air transport industry's most pioneering vendors
Why attend FTE Global?
Don't just take our word for it – read what FTE Global attendees have said about the show…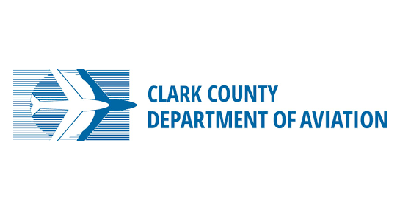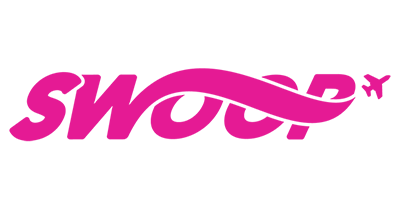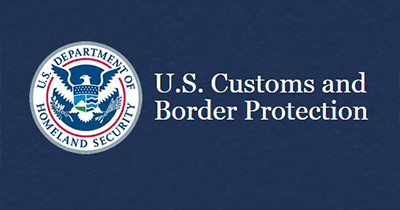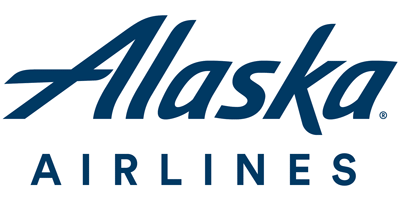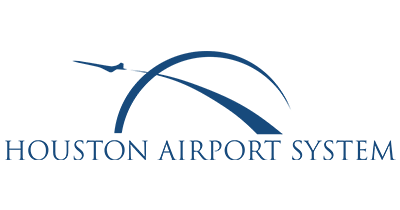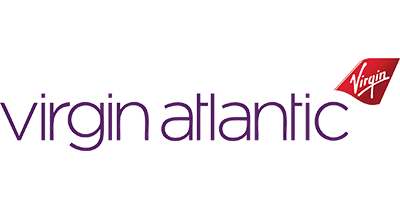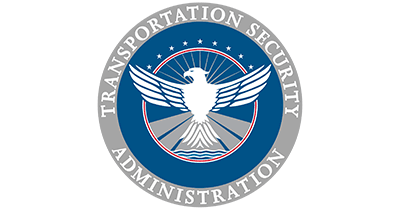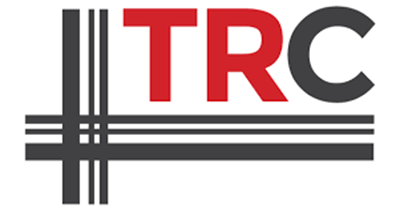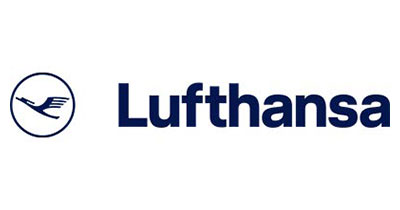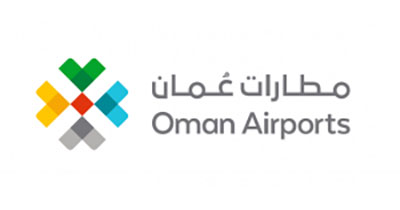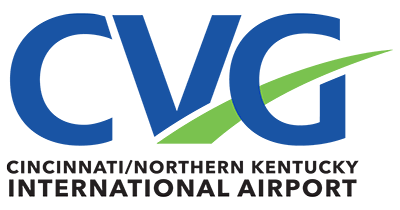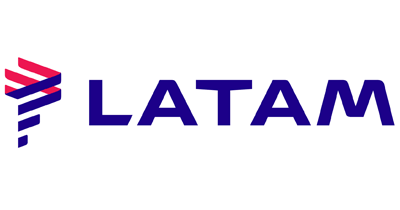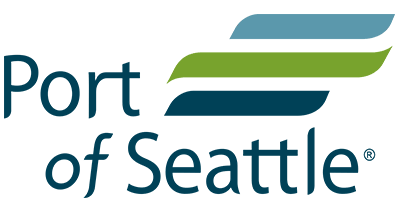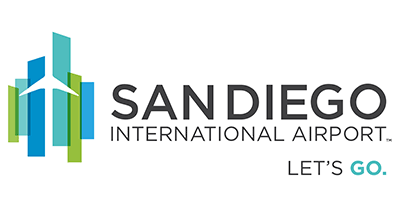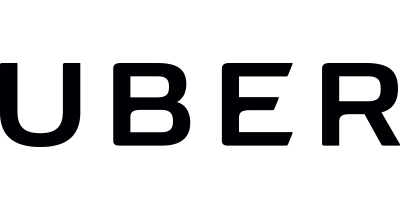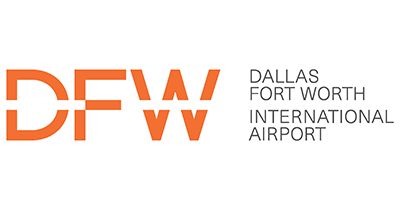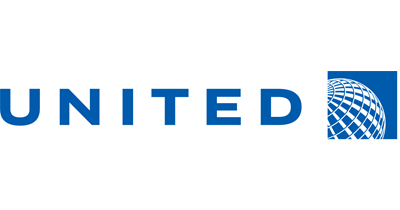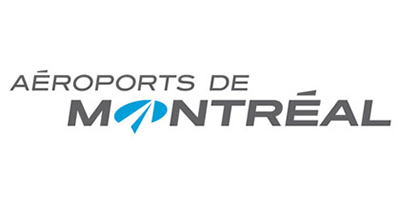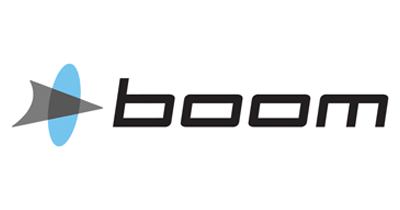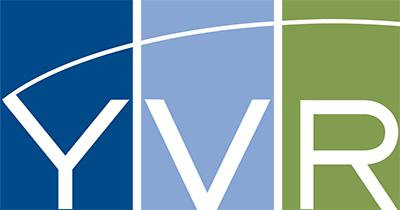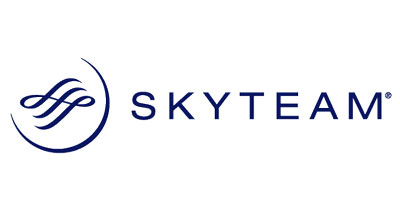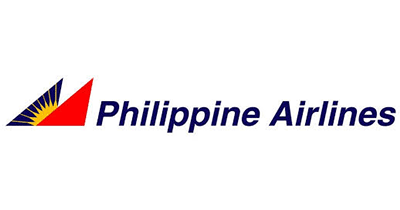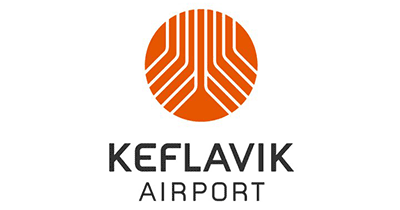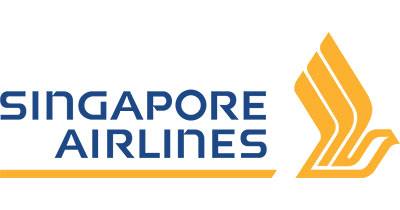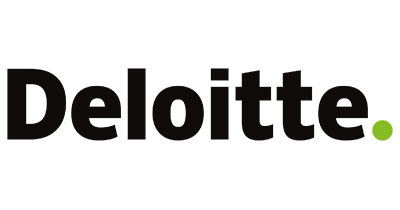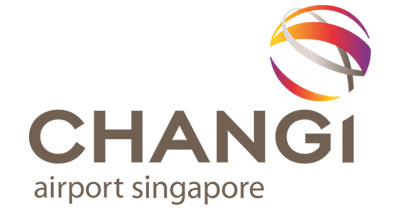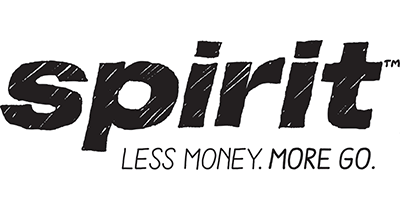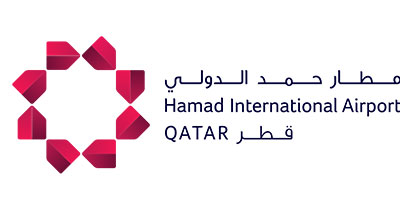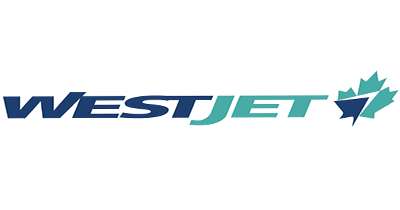 "It's now the CES for aviation"
"It's great to be back at Future Travel Experience Global. It's just great to reconnect with industry colleagues, see the exhibition, and get back to a little bit of life as we knew if before the pandemic."
"FTE Global is a great forum to engage with vendors and see the latest cutting-edge technologies. Being able to walk around the exhibition floor and see all of the technology that's out there, has been wonderful. Certainly, we're looking at the opportunities and how we can leverage those. Being able to have candid discussions in the same room with industry stakeholders is a fantastic opportunity for us."
"My experience at FTE Global 2021 has been amazing. It's my first time here and I've been blown away by the quality of speakers and vendors that are present, and the collaboration that's taking place throughout the event. The networking has been amazing. I've met so many people that I had connections with that I didn't even realise, and the social events are a great way to facilitate those conversations. The exhibition has been great too with lots of familiar brands and a lot of new innovators that I didn't know about, so it's been great to open my eyes to new technologies and new offerings."
"FTE Global 2021 has been wonderful. There is not only a very top-level assessment of what the future entails for the industry, the event has also covered in detail the trends and issues that airlines and airports are adopting. This will help us propel ourselves into the future and go back home and have additional conversations with our teams about how we can enhance the passenger experience, as well as how we operate and how we collaborate, and how we become as touchless and seamless as possible. The exhibitors are very good and specific to what we're discussing here too."
"There are so many unique, innovative stands – I've been walking around thinking 'that would be really interesting'. It's also been great from a networking perspective. Having conversations with people face-to-face about what they do and what it would mean for our customers, there's nothing like it."
"It's been a really great show. I've loved getting a better sense of what the airlines are thinking and how airport innovation is developing. The networking has been one of my favourite parts of the event. It's great to meet new people and make those connections in person. I've also visited a lot of the exhibition booths and seen demos from some of the vendors, discovering the possibilities that exist from the different technologies. It's been an opportunity to meet vendors that I haven't met before, as well as to see new products and how they could fit into the entire travel ecosystem."
"This is my first year at FTE Global. I have to say I've been very pleased. The mix of airline and airport visitors really adds value, particularly because the airlines have to look so far ahead. I work more on the airport side and understanding where the airlines are going helps to work out what you need to be doing in the airports to manage that sense of direction."
"As we work to drive traffic levels back up its important that we as an industry set an example on getting back on planes when we can and delivering excellent experiences, despite the increased regulatory complexity. Aviation will return to strong growth in the years to come, and we need to shape that future together – FTE Global is an invaluable industry trade show for the world, and I look forward to meeting many old, and new, friends at the wonderful Aria Resort in Las Vegas this September."
"I have attended a number of FTE events over recent years, some as a delegate and others as a speaker. FTE Global in particular, always attracts a diverse mix of experts and professionals from across the world of aviation. What stands out against other conferences is the inclusion of hospitality, technologists and futurists who help delegates learn from other sectors, which enables a broader knowledge and understanding of "what else" we can do to promote the aviation sector. Networking opportunities and social events are always of the highest standard and allows old and new friends to come together in a relaxed and fun way."
"I felt that at Future Travel Experience the past week the conference has been excellent to not only be able to have though-provoking aviation discussions, but also to collaborate and connect to other airports and leaders in aviation."
"I really enjoyed the event, the good atmosphere and enriching conversations."
"FTE is one of my favourite conferences to go to. I like the fact that you bring in both airlines and airports, and the content is really different. I also enjoy that you bring in different speakers from other industries. I'm a "future" guy and this is a really good place to be. It's fun because we're all on the same page – we're all looking for future technology."
"The networking opportunities are always fantastic at FTE Global. There has been a high level of interaction and engagement between delegates."
"FTE Global is a wonderful event. I have met representatives from many different modes of travel, and heard what people need to think about in the next decades. In terms of networking, the right players are here to have conversations with."
"I have particularly liked that the event helps from a strategic standpoint. FTE Global really allows for a holistic strategic mind-set. The conference sessions have been very relevant in terms of customer experience."
"It's great that we're hearing about disruption. Blurring the lines between industries is very important, and this event does that very effectively."
"I have been very happy with the conference sessions, which have been projecting us into the future. It's my first time here at FTE Global and it has exceeded my expectations. I have met lots of different contacts – the event is very good for networking."
"The panel sessions have been excellent, with good interaction with the audience. It's a very forward-thinking event and people here are not afraid to talk about the future."
"I'd heard a lot about FTE Global from industry colleagues and it has certainly met my expectations. The conference sessions have been very interesting, and it has been my pleasure to take part."
"FTE Global was definitely a great opportunity for us to network and to learn from all the players that are changing the airline industry and the travel industry. During three days we were exposed to lots of insights and we were exposed to a broader way of approaching our business."
"The event has been very insightful. I've been to a lot of conferences, and the knowledge gained at FTE Global is unique and innovative. It's very good that the event is all about collaboration. I will take some nice concepts home with me."
"As always, I come away inspired, with lot of ideas and new perspectives to try to push my organisation even further."
"I really enjoyed the event and seeing lots of interesting airlines and technologies. Highlights for me were the NASA and TSA talks and the collaboration work between the partners. There are differences we have, but it is very interesting to make it all come together."
"I've been asked by a number of people how FTE compares to other events on the aviation circuit. My response is that it's very much a case of "quality over quantity", with a more focused selection of relevant speakers and discussion topics, rather than the broad brush approach used by others. It's this focus on quality speakers, innovation and informative topics that makes FTE the success that it is."
"The sharing amongst partners airlines and operators is what makes this show unique. Everybody gives a lot of insights on the issues and challenges of the industry and it is good to hear that there are similarities in the issues we are all facing."
"The show has been tremendous so far. I managed to see some incredible presentations from a lot of great people from inside the industry. We were able to meet with a lot of vendors with whom we have talked to before, but it is great to meet them here in person, which makes it a lot more efficient for us to make decisions on how we drive the guest experience for passengers. For me, this event is really forward looking – it's not just about what people have accomplished, but about what they were trying to accomplish. So, I think that's very valuable, as we are trying to move the industry forward."
"Compared to some of the other industry events which are a lot broader, FTE really focuses on innovation, so that makes it different. It is always about new ideas and new technologies that could be applied in real life problems, so that's what makes it unique."
"I found FTE Global 2018 to be a wonderful gateway to engage with a wide array of industry stakeholders, and to learn across the diverse subjects covered in the four conference tracks. The keynote speakers were spectacular, and I found the involvement of leaders in parallel sectors such as Disney and MGM Resorts very beneficial, as we search for synergies between the hospitality and airline industries, exceeding our Guest Expectations. I look forward to attending next year's show!"
2022 Exhibitor / Sponsor Spotlights
FTE Global registration
Find out FTE Global 2022 registration options
Book your booth
Exhibit your product or service. Contact our team to discuss the opportunities available:

Vital Event Information
Future Travel Experience Global 2022 is a global forum that brings together airlines, airports, government agencies, vendors, start-ups, terminal designers, architects, ground handlers, destination partners and various other travel industry stakeholders to learn, collaborate and be inspired on their next moves to transform their organisations' passenger experience, business performance & sustainability strategies.
Event

Future Travel Experience Global 2022

Date

- September 2022

Location

ARIA Resort & Casino

,

Las Vegas

,

United States