We are incredibly excited to welcome attendees to the upcoming FTE Global 2021 conference and exhibition.
To help our valued attendees prepare for the event, our CEO & Founder has compiled his top-tips on how to make the most of your time whilst with us – everything from interesting articles to read, and unmissable FTE interviews to view - to what to pack, and what to watch on the plane; it's a must-read.
Check it out here
---
Please also find below useful information, to make sure your attendance is as safe, enjoyable, and productive as possible.
I've already registered
You will have been sent an email with a copy of your e-badge. Please print and bring this with you.
I've not yet registered
Please use our online registration to secure your place at the event.
Register
Venue
Bristlecone Ballrooms
Level 1, ARIA Convention Centre ARIA Resort & Casino 3730 S Las Vegas Blvd, Las Vegas, NV 89158, USA
TUESDAY 7 DECEMBER
Registration – 16:00 – 18:30 Conference – None Exhibition – 17:30 – 18:30 Social – 17:30 – 18:30 - Welcome Reception FTE Global Exhibition Floor 20:00 – 21:30 - Opening Night Mixer Beerhaus, Las Vegas
WEDNESDAY 8 DECEMBER
Registration – 07:45 – 18:00 Conference – 08:00 – 18:00 Exhibition – 08:00 – 18:00 Social – 20:30 – 22:30 - FTE Global Networking Reception
Featuring the FTE Global Power List Awards Ironwood Terrace*, Level 3, ARIA Convention Center
*Please be informed that the venue is outside, and evenings in Las Vegas during December can get chilly – please do dress accordingly.
TUESDAY 9 DECEMBER
Registration – 08:00 – 17:30 Conference – 08:00 – 17:30 Exhibition – 08:00 – 16:15
TSA Advancing the Checkpoint Environment (ACE) at McCarran International Airport
Tuesday 7 December - 14:00-15:30 All confirmed participants will have received a confirmation email from us.
Baggage Innovation Working Group meeting
Tuesday 7 December – 15:30 -17:30 Please see your final email for meeting point/location.
FTE Global 2021 Event App & One-To-One Meeting System
Sponsored by: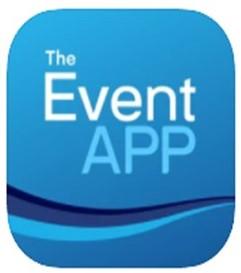 To download the app, search 'The Event App by EventsAIR' in the App Store or Google Play. This app is used across all FTE events, so you will need to use the below code to access the exclusive FTE Global section.
Event Code: Fteglobal2021
Please log-in with your personalised log-in details (email address and PIN) which will have been sent to you by email.
Conference Programme/Event Agenda
The FTE Global 2021 conference programme is available via the FTE Global event app, however we thought some of our attendees might appreciate having a printed version also.
To view and print our full agenda, Click here
In accordance with CDC recommendations we strongly recommend that all attendees (including those flying domestically) take a COVID-19 test before travelling to the event.
FTE Global 2021 will also be enforcing the following measures, to ensure all participants' comfort and safety:
All participants are encouraged to take a daily lateral flow test
All participants are asked to wear masks (enforced by state)
Colour-coded social contact comfort status lanyards
Sanitiser stations available throughout the event
Minimal touch-points incorporated into event layout including contactless ticket system
Frequent cleaning, sanitation, and disinfection regimes of commonly used areas. The ARIA has a thorough cleaning regime using antibacterial products which kill viruses
Attendee flow management – we will monitor access routes, queuing space and entrances of the event and control access where necessary.
Larger aisles to help manage visitor flow
Food and beverage service staff will be required to wear gloves and masks
We encourage a no-contact policy e.g. avoid shaking hands; consider an alternative greeting
Fresh air ventilation in the exhibition halls increased where possible
For those who require it, MGM Resorts has partnered with Community Ambulance to deliver In-Room COVID-19 Testing for registered hotel guests staying at MGM Resorts destinations in Las Vegas. Community Ambulance offers different COVID-19 testing options arranged at guests' convenience to best suit their needs. You can find information on that here >>
Please visit our registration desk at the ARIA for immediate assistance (see above location and opening times).
If you've not yet arrived in Las Vegas, please feel free to contact us, here: https://www.futuretravelexperience.com/contact/
As the FTE Global will be onsite in Las Vegas and busy running the event, you may experience a slight delay in receiving a response, but a member of the FTE Global team will revert back as soon as possible.