DIAMOND SPONSOR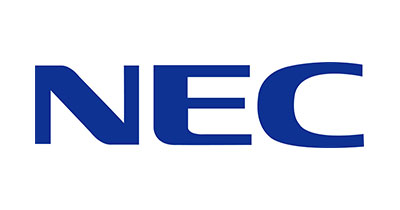 PLATINUM SPONSOR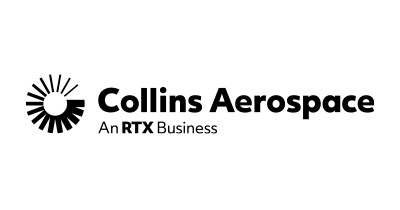 PLATINUM SPONSOR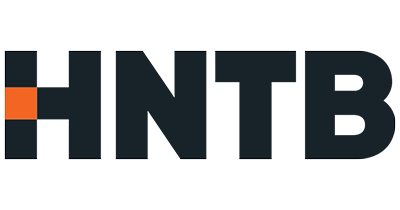 GOLD SPONSOR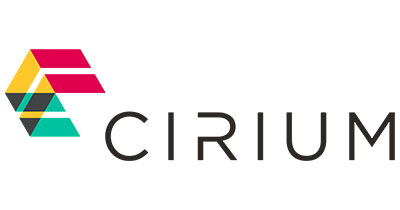 GOLD SPONSOR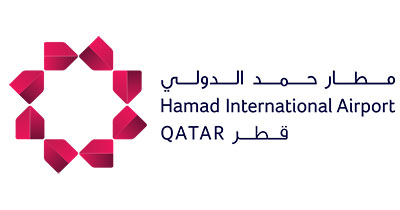 SILVER SPONSOR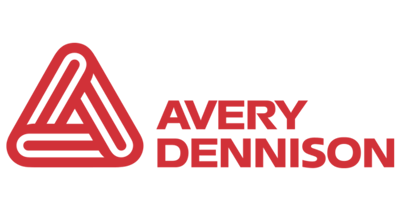 The following organisations registered to attend FTE Global in September 2018:
---
15below
7 Brothers Tours and Travels
AAAE
Access-IS
Adelaide Airport
ADP
Aéroport de Québec inc.
Airbus
Airport Authority Hong Kong
Airport Consultants Council (ACC)
Airport Fast Forward
Airport Lounge Development
Airport Terminal Services
Airports Council International – North America
Airside Mobile
Aislelabs
Alaska Airlines
Alem Syyahat Travel Company
Alien Technology LLC
Alliiance
Amadeus Airport IT Americas
American Airlines
ANA Trading Co., Ltd.
AOE GmbH
APEX
Arora Engineers, Inc.
Arup
AUSTIN-BERGSTROM INTERNATIONAL AIRPORT
Australia Pacific Airports Melbourne Pty Ltd
Austrian Airlines
Avianca
Aviation Innovation, LLC
Avion
bagchain
Baggage Airline Guest Services, Inc.
BAGS - Baggage Airline Guest Services
Bengaluru International Airport
BLUE SKIES GLOBAL INC
Boeing Global Services
British Airways
Brock Solutions
Burns Engineering
C&S Companies
CAG Holdings (A Carlyle Backed Company) 
Carnival Cruise Line
CCM srl
Charlotte Douglas Intl Airport
Chetu Inc.
Cincinnati/Northern Kentucky International Airport
City of Albuquerque, Aviation
City of Dallas - Aviation
City of Phoenix
City of San Antonio
CLEAR
Cognex
COLLINSON GROUP
Copenhagen Airports
Copenhagen Optimization
Corgan
COWI
CPHI Holding A/S
Creacom Services Inc.
Custom America
Custom Spa
Daifuku Airport Technologies
Daiichi Jitsugyo America, Inc.
Dallas Fort Worth International Airport
Dallas-Fort Worth International Airport
Delft University of Technology
Deloitte
Delta Air Lines
Denver International Airport
Department of Homeland Security
DESKO
DFW International Airport
DHS S&T/MdTF
dormakaba
Edmonton International Airport
Embross
Emirates
Ericsson
Faith Group, LLC
FBI
FOM Hochschule für Oekonomie & Management Frankfurt am Main
Four Winds Interactive
Fraport AG
Fraport USA
Frontier Airlines
Gateway Business Communications
Gatwick Airport
GB Pro
Gensler
George Schmitt
Gerald R. Ford International Airport Authority
Glidepath Limited
Glidepath Systems Limited
Grab
Grant Pritchard Photography
Greater Toronto Airports Authority
Groupe ADP
Gunnebo Canada
Gunnebo Entrance Control
GVK
Hallmark Aviation Services
Hamad International Airport
Haneda Future Research Institute Inc.
Hartsfield-Jackson Atlanta International Airport
Have it back
Hawaiian Airlines
HCL AEROSPACE & DEFENSE
Heathrow Airport
HERE Me Israel
HERE Mobility
Hillsborough County Aviation Authority
Host of Departure Unknown
Human Recognition Systems
IATA
IATA Open API PADIS Group
IBM Japan
ICM Airport Technics
IDEMIA
IER
iinside
Impinj, Inc.
Indian Institute of Technology Guwahati
Indianapolis Airport Authority
Integrated Biometrics
International Airport Transport Association (IATA)
Isavia
IT4AERO
Japan Airlines
JetBlue
JetBlue Airways
JetBlue Technology Ventures
JTB Americas Ltd.
Kamili Group CO. ltd
Kansai Airports
KIOSK Information Systems
KLM Royal Dutch Airlines
LATAM Airlines
LeighFisher, Inc.
LG Electronics USA, Inc.
LikeWhere
LocusLabs
Los Angeles World Airports
Lufthansa Group
Magnetic AutoControl
Magnetic Ticket & Label Corp
Magnetic Ticket and Label
Materna GmbH
Materna Information & Communications Corp.
McCarran International Airport
McLaren Applied Technologies
Metropolitan Washington Airports Authority
MGM Resorts International
Miami Dade County, Aviation Department
Mindtree
Mineta San Jose International Airport
Molon Labe Seating
Morgan Stanley
Munich Airport & LabCampus GmbH
Munich Airport International
MWAA
NACO
NASA
National Research Council of Canada
NEC
Oaktree
OKI
Oman Airports
Ontario International Airport
Orion Span
Pacific Northwest National Laboratory
Panasonic Avionics Corporation
Pattison Outdoor Advertising
PaxEx.aero
Perimeter Aviation LP
Phoenix Sky Harbor International Airport
Pittsburgh International Airport
Populous
Porsche Consulting, Inc.
Port of Portland-PDX
Port of Seattle
PPS Publications
Practical Automation Inc
PwC
QuietOn
Raleigh-Durham Airport Authority
Redeam
Reed Exhibitions
Reed Technology Group
Regula Baltija Ltd
Rockwell Collins
Royal Schiphol Group
Royal Tours
Samsung
San Antonio International Airport
San Diego County Regional Airport Authority
San Diego International Airport
SAS (Scandinavian Airlines)
Seattle-Tacoma International Airport - Port of Seattle
SecurAmerica LLC
Secure Wrap
ServiceTec Airport Services Intl Ltd.
ServiceTec International, Inc
SES Networks
Simpleway
Singapore Airlines
SITA
Smarte Carte
Southwest Airlines
Spirit Airlines
Storm Interface
STRATACACHE
Suyati, Inc
Swedavia AB
Sydney Airport
Synect, LLC
T&TIS
Tageos
Tampa International Airport
Tascent Inc.
Thales USA
The Boeing Company
The Calgary Airport Authority
The Grand Lounge Elite
The Hague University of Applied Sciences
The XD Agency
Toronto Pearson (GTAA)
Tourism Authority of Thailand
Transportation Security Administration (TSA)
Transportation Security Administration Innovation Task Force
Travel Tech Labs
Travel Tech Lead
Travel Weekly
Tulsa Airports
U.S. Customs and Border Protection Agency
Ultra Electronics Airport Systems
Unibail-Rodamco-Westfield Airports
Unimark
Union of Canadian Transportation Employees
United Airlines
URW Airports
Vancouver Airport Authority
Vanderlande
Vanderlande Industries
Vantage Airport Group
Venusgeo Solutions
VidTroniX LLC
Virgin Atlantic Airways
Virgin Hyperloop One
Vision-Box
Viva Air
Volantio
Walt Disney Imagineering
WAMCO Inc.
WealthEngine
webomates
Wellington International Airport
Westjet
WOW Air
Xovis
Xovis USA
Zephyr Aerospace
Zodiac Aerospace
IMPORTANT - PLEASE READ
We have been made aware that a number of companies are contacting Future Travel Experience Global 2019 attendees offering to sell them delegates' contact details. These companies are not affiliated with Future Travel Experience and we encourage anyone who receives such an email to discard it immediately. Future Travel Experience takes data protection very seriously and we will never share attendees' details without their consent.