Diamond SPONSOR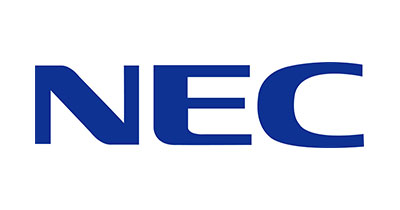 PLATINUM SPONSOR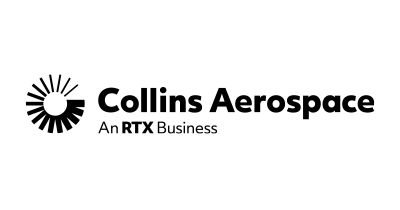 GOLD SPONSOR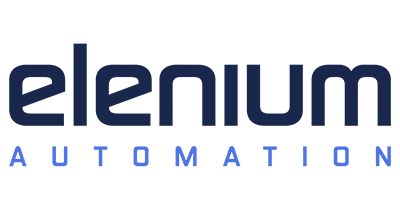 GOLD SPONSOR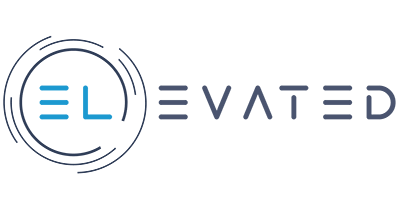 GOLD SPONSOR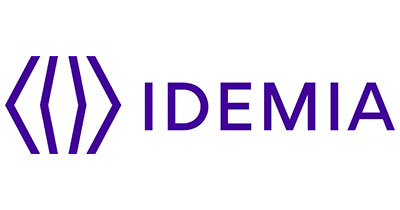 GOLD SPONSOR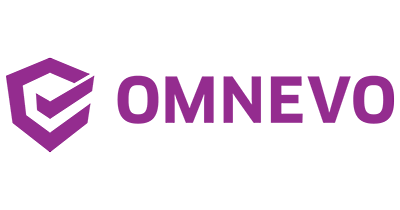 BRONZE SPONSOR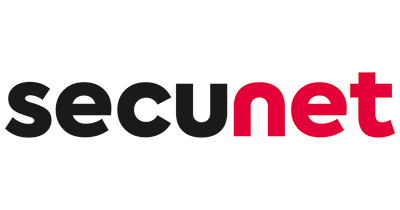 FTE Global uniquely attracts all stakeholders who enable and facilitate the end-to-end customer journey, so you can expect to meet airlines, airports, vendors, startups, OEMs, government agencies, destination partners and various other travel industry players.
The following organisations registered to attend FTE Global 2019:
---
15below
360 STORIES
3d Seatmapvr
A&K Robotics
A.B. Won Pat International Airport Authority, Guam
A.m.y Creative Inc
Access-is
ACTS/ICTS
Acuant
ADB SAFEGATE Airport Systems
Adelaide Airport Ltd
Advanced Mobile Payment, Inc.
Aero
Aéroports De Montréal
Air Canada
Air New Zealand
Airbus
Airfi.aero
Airline Passenger Experience Association (APEX)
Airport Consultants Council (ACC)
Airport Engine
Airport Foundation MSP
Airportparkingreservations.com
Airside Mobile, Inc.
Alaska Airlines
All Nippon Airways
Allegheny County Airport Authority
Allegiant
Amadeus
American Airlines
Amsterdam Airport Schiphol
ANA All Nippon Airways
Analogic
AOE
APEX
Apple
Arora Engineers, Inc
Arora Technology Group, Llc
Arup
Ascape VR, Inc
Assaia
Austrian Airlines Ag
Avery Dennison
Aviation Innovation, LLC
Avion
B&B Consulting Enterprises, Inc.
Bacarai
BAGS
Bangalore International Airport
Bc Ferries
BlockApps, Inc.
Boeing Company
British Airways
British Columbia Ferry Services Inc.
Brock Solutions
Brussels Airport Company
Bullbird Gear
Butterfly Flexible Seating Solutions Ltd.
Calgary Airport Authority
Carnival Cruise Line
Casino In Air U.s. Inc
Changi Airport Group
Chargerback Lost And Found
Chrysalis Global Aviation
Cincinnati/Northern Kentucky International Airport
Cirium
City of Boise - IT Department
City Of Dallas
Clear
Climacell
Cognex
Collins Aerospace
Copenhagen Airports
Copenhagen Optimization
Countalytics
Cowi
CPRW Architects / Designers
Crowdvision
Curacao Airport Holding
CurbZERO
Current Components Inc.
Custom
Dag Worldwide
Daifuku Airport Technologies
Dallas Fort Worth International Airport
Delta Air Lines
Department For Transport
DESKO GmbH
DFW International Airport
DHS S&T
DHS/TSA
Dittolive
DoD
Dohop
Donut Robotics
Dormakaba Usa Inc
Duarte Pond Investment Llc
EASIER
Edinburgh Airport
Edmonton International Airport
Eezeetags®
Efficient Technologies
EF-GSM
Embross
Emirates Airline
eMP10
Ericsson Inc.
ESP Global Services
eSSENTIAL Accessibility
Ethiopian Airports
Eventseeker
Expedia
Faith Group
FastFuture
FBI
Ferrovial Airports
FetchyFox
Finnair
Fish Construction, Inc.
Flightpath
Flight-Solutions
Forrester Research
Fort Mcmurray Airport Authority
Four Winds Interactive
Fraport AG
Future Travel Experience
GateFrog
Gateway Business Communications
Gatwick Airport
GB Pro
General Dynamics
Gensler
George Schmitt & Company
GermFalcon
Gladly
Global Doers
Global-true-advisors
Grab
Greater Orlando Aviation Authority
Greater Toronto Airports Authority
Gresham Smith
Gunnebo
Hainan Airlines
Halifax International Airport Authority
Hamad International Airport
Hartsfield-Jackson Atlanta Intl Airport
Heathrow Airport Ltd
Hitachi Ltd
HNTB
IAG
IATA - International Air Transport Association
Ibm Japan
Iboardings.com
ICM Airport Technics
ICTS Europe Systems
IDC Government Insights
Idemia
IDEMIA Canada
IEG America
Igt Solutions
iinside
Impinj
Indy Associates Co Ltd
Infax. Inc, TRAX Analytics
Infinite Peripherals
Inframerica
Innovat International
Innovative Travel Solutions
Instafly.me
Intergrated Biometrics
International Boarding Solutions
Inventory Smart
IT4AERO
Itochu Techno-solutions America, Inc.
iVeew
Japan Airline
Japan Airport Terminal Co. Ltd
Japan Airport Terminal Co., Ltd (Haneda Robotics Lab)
Japan International Transport Institute
Jcdecaux
JetBlue
JetBlue Airways
JetBlue Technology Ventures
Juvo Robotics
Kaba Gallenschütz Gmbh
KIOSK Information Systems
KMD A/S
L3 Harris
LaGuardia Gateway Partners
LAM LHA
LamTech Solutions
Las Vegas Review Journal
Latam Airlines
Level
Lg Electronics Usa, Inc.
Lima Airport Partners
Locuslabs
Los Angeles World Airports
Lufthansa German Airlines
Lufthansa Group
Lufthansa Systems
Lufthansa Technik
Lyngsoe Sytemes.
M2p
MAG USA
Magnetic Autocontrol GMBH
Magnetic FAAC India Pvt Ltd
Marley Nonami Inc.
Marubeni Corporation
Maryland Test Facility/SAIC
Materna Information & Communications Corp.
Matt Macdonald
McCarran International Airport
McCor
Medical Travel Companions
Mera Corporation
Merchant Aviation, A Groupe ADP Company
METrans, LLC
Metropolitan Washington Airports Authority (MWAA)
Mitsubishi Electric Information Systems Corporation
MT&L
Mydutyfree
Myrtle Beach International Airport
Nanolumens
NEC
NEC America
NEC Corporation
NEC Technologies India
Nettracer
Neutral Digital
New Body Heights
Nidec Sankyo America Corporation
Nieuport Aviation
Oakland International Airport
Ogawa/masataka
Oki Electric Industry Co.,Ltd
Oman Airports
Oman Aviation Services
Oman Ground Handling Llc
Omnivex
Ontario International Airport Authority
Onward Development
Origo Software
Orlando International Airport
Ottawa International Airport Authority
P3 aviation GmbH
Pacific Atlantic Handling
Paragon Customer Communications
Paragon ID
Pilota
Pittsburgh International Airport
PM First
Pointr
Populous
Porsche Consulting, Inc.
Port Authority of New York and New Jersey
Port Of Portland
Port Of Seattle
PPS Publications
Print-o-tape, Inc.
Puyallup Tribe
Qatar Airways
Quantum Aviation Solutions
Raleigh-durham Airport Authority
Reed Technology Group
Regula
Reno-Tahoe Airport Authority
RetinasVR
Rocky Mountaineer
Royal Caribbean Cruise Line
Royal Schiphol Group
Safety Line
Safran
Salt Lake City Division Of Airports
San Diego International Airport
Scarabee Systems And Technology Bv
Scootaround Inc.
Seattle-tacoma International Airport
Secunet Security Networks AG
Securiport
Seikodo Corp.
Sendai International Airport Co., Ltd,
Servicetec International, Inc.
Servicios A La Infraestructura Aeroportuaria Del Pacífico, S.a. De C.v.
Sigma Technologies Global Llc
Simplesurance
Simpleway
SITA
Skive it, Inc.
SKO Systems
Skyteam
Smartrac Technology Group
Smartsky Networks, Llc
Smiths Detection
Softtek
Sostravel.com
Southwest Airlines
Spirit Airlines
Stellar Partners, Inc.
Sun Country Airlines
Swissport International
Swoop
Synect Media
Tageos
Tampa International Airport
TARGIT A/S
Tascent Inc.
Telos Id
Tempugo
Thales Group
The Grand Lounge Elite
The MITRE Corporation
The Vakil Group, Llc
Tokyu Corporation
Toptalent Staffing
Toronto Pearson - GTAA
Tourism Dominican Republic
Transportation Security Administration (TSA)
TransSolutions
TSA ITF
TSA SCPA
U.S. Customs and Border Protection
U.S. Department of Homeland Security
Ubique Pty Ltd
UnDelay
Unicoaero, Inc.
Unimark
Union of Canadian Transportation Employees
Unison Consulting
United Airlines
Vancouver Airport Authority
Vanderlande Industries
Vantage Airport Group
Venusgeo Solutions Pvt Ltd
Viasat
VidTroniX LLC
Virgin Atlantic Airways
Virgin Hyperloop One
Vision-box
Visionlabs
Vistara - TATA SIA Airlines
Viva Air Labs
Wamco Inc
West Entertainment
Westjet
Whill, Inc.
Winnipeg Airports Authority
World Airways
WSP Usa
XOVIS
Yankee Foxtrot, Inc.
YesGo Productions
Zafire Software Inc.
Zensors
Zgf Architects, LLP
IMPORTANT - PLEASE READ
We have been made aware that a number of companies are contacting Future Travel Experience attendees offering to sell them delegates' contact details. These companies are not affiliated with Future Travel Experience and we encourage anyone who receives such an email to discard it immediately. Future Travel Experience takes data protection very seriously and we will never share attendees' details without their consent.