Digital & Innovation Conference
The conferences at FTE Global are the most forward looking in our portfolio and truly unique. They deliver a memorable learning experience by providing progressive insights from industry leaders, technology giants, disruptors, parallel industries, academia and startups. We run plenary sessions to provide outside-the-box thinking and inspiration on the future, and also drill down into dedicated tracks for specific areas of interest. In addition, to facilitate the best level of knowledge-sharing and interactivity, our conference sessions utilise diverse formats ranging from JumpSeat debates through to Elevator pitches.
In 2019 we will once more run four conference tracks focusing on "on the ground", "terminal design & delivery", "up in the air" & "digital & innovation" in support of our "Transformation" theme.
Agendas will be launched in the coming months
Monday 10th September

Speaker Invited
Monday 10th September
13:30 - 15:00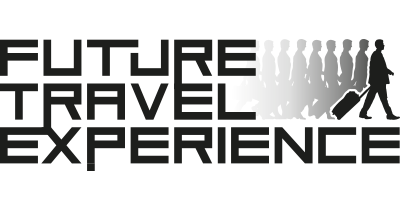 Daniel Coleman
Founder
Future Travel Experience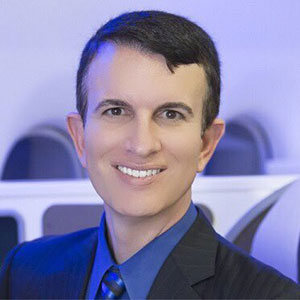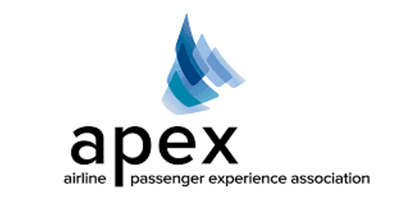 Joe Leader
CEO
APEX & IFSA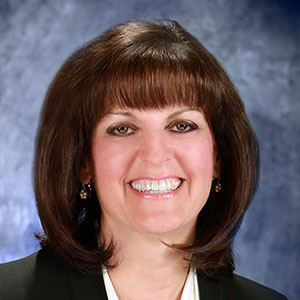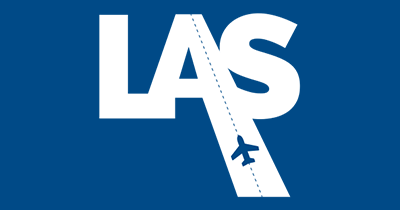 Rosemary A. Vassiliadis
Director of Aviation
Clark County Department of Aviation
INTRODUCING OUR CONFERENCE PROVOCATEURS
---
Our 2018 event will see us introduce a team of provocateurs who will challenge the status quo in every session. A provocateur will be present in each of the four conference tracks, and will offer their expert opinions and pose challenging questions on topics that they do not usually focus on in their day-to-day roles. This outside-of-the-industry inspiration will help to provide new ideas on alternative approaches that could benefit the air transport sector. In each case, they will be paired with a progressive thinker who works within the industry in order to provide a balanced view. In this session, they will debate the motivations to disrupt and lessons they have learned to date.

Outside-of-the-industry innovator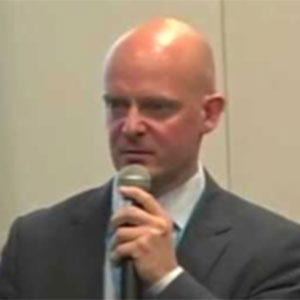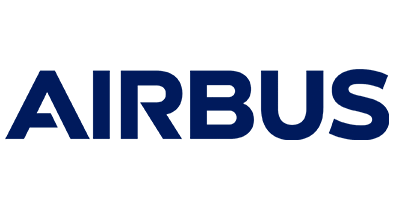 Stefan List
Senior Manager Cabin Innovation Strategy
Airbus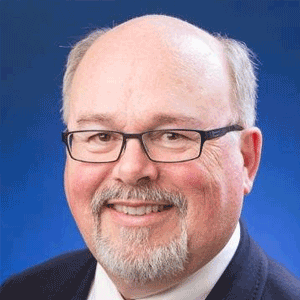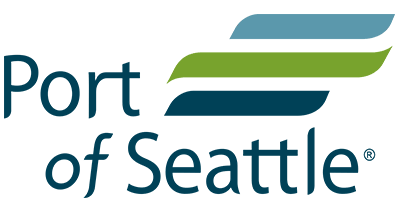 Dave Wilson
Director, Airport Innovation
Port of Seattle

Outside-of-the-industry innovator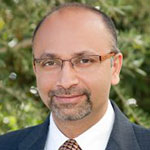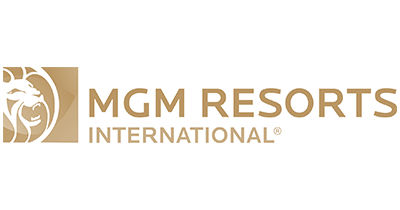 Joyen Vakil
Senior Vice President of Design & Development
MGM Resorts International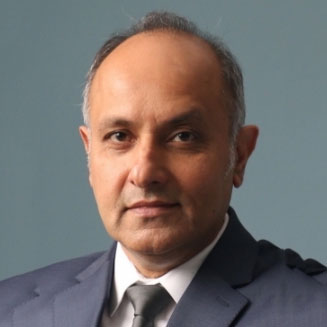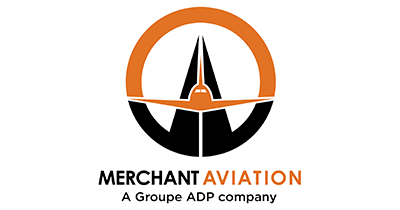 Kiran Merchant
CEO
Merchant Aviation & Chairman of Airport Fast Forward

Outside-of-the-industry innovator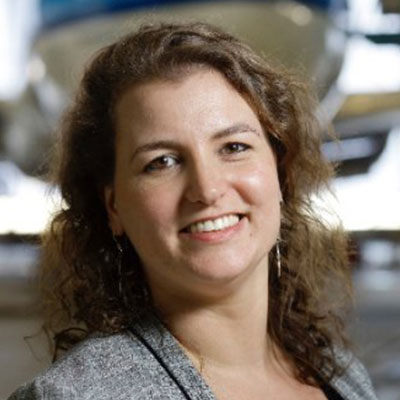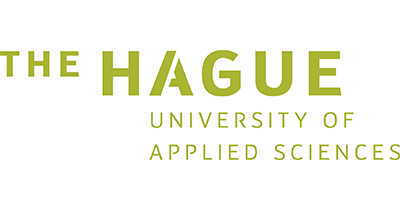 Christine De Lille
Professor Innovation Networks
The Hague University of Applied Sciences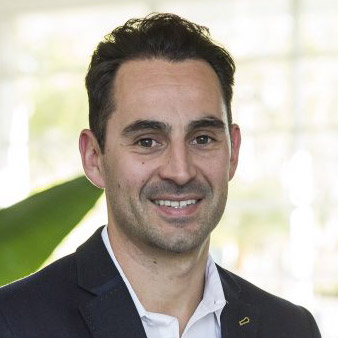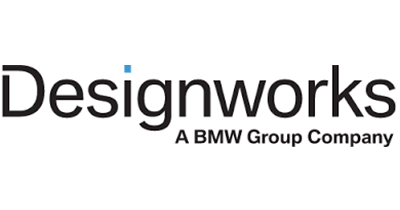 Garen Moreno
Director, Strategic Partnering
BMW Designworks

Outside-of-the-industry innovator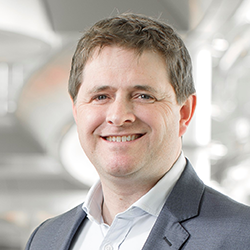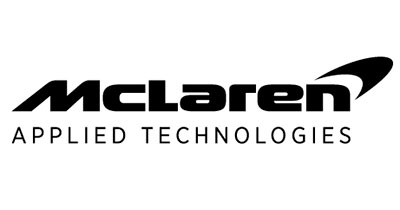 Jim Newton
Global Market Development Director
McLaren Applied Technologies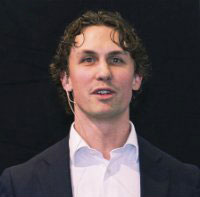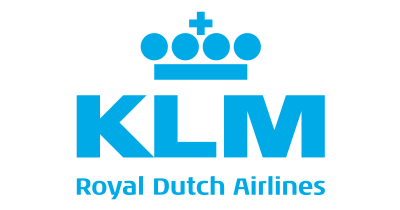 Sander Stomph
Director ODS (Design Doing & Data Science)
KLM Royal Dutch Airlines
Design and technology powering the next wave of innovation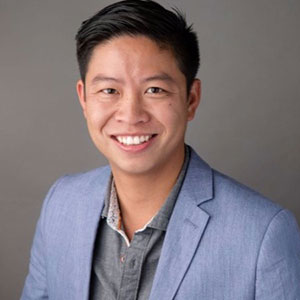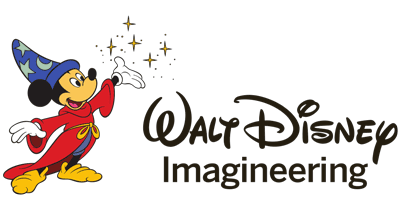 Brian Loo
Producer
Walt Disney Imagineering
Walt Disney Imagineering is the unique, creative force behind Walt Disney Parks and Resorts that dreams up, designs and builds all Disney theme parks, resorts, attractions, cruise ships, real estate developments, and regional entertainment venues worldwide. In his inspirational Keynote, Brian will explain how design and technology will power the next wave of innovation at Walt Disney Imagineering, and how this thinking can be applied to the air transport industry to help shape future customer experiences.
Disrupting through approaches that WOW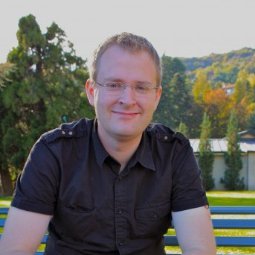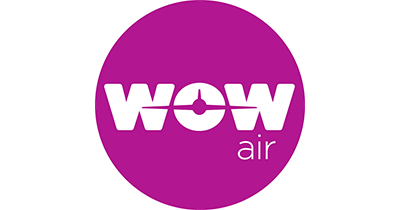 Sveinn Akerlie
CIO, Head of WOW labs
WOW Air
15:00 - 16:00
Official exhibition opening and coffee break

Speaker Invited
Monday 10th September
16:00 - 17:30
The future of travel, and guest experiences, according to those with disruptive visions
Second Working Session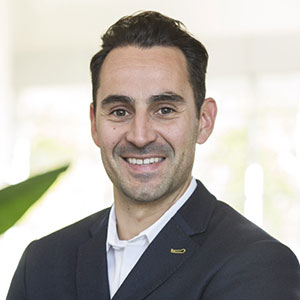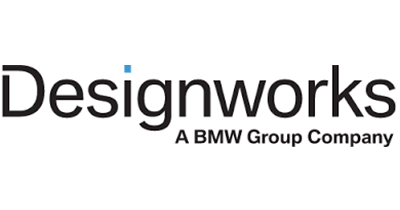 Garen Moreno
Director, Strategic Partnering
BMW Designworks
Supersonic travel, labs and fresh approaches to coincide with the 2020 Olympics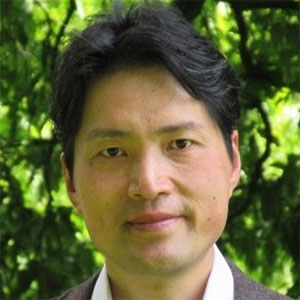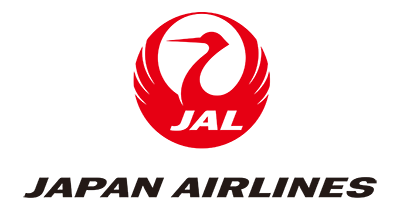 Akira Mitsumasu
VP - Global Marketing, Japan Airlines & Member of the APEX Board of Directors
Japan Airlines
Developing and operating the first-ever luxury hotel in space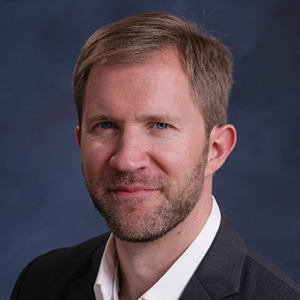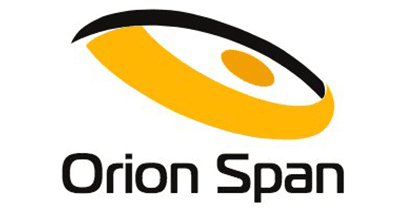 Frank Bunger
CEO
Orion Span
Extending capacity and enhancing air travel with Hyperloop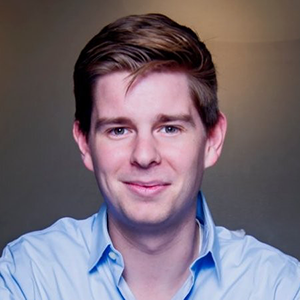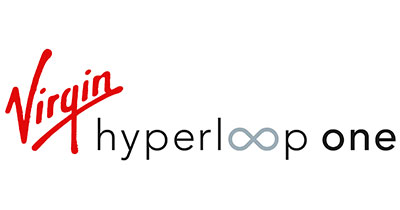 Ryan Kelly
Head of Marketing and Communications
Virgin Hyperloop One
Reimagining what the purpose of an airport will be in the future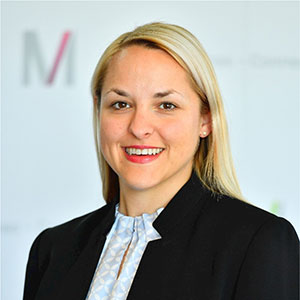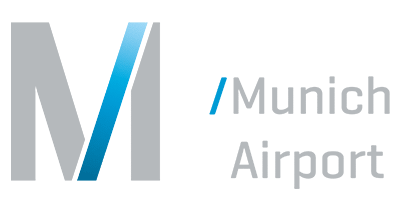 Sarah Wittlieb
Vice President Innovation & Creation
Munich Airport & LabCampus GmbH

Speaker Invited
Monday 10th September
17:30 - 18:00
Day 1 Closing Keynote for all participants

---
Our Next Guest Needs No Introduction… with Joe Leader, CEO, APEX & IFSA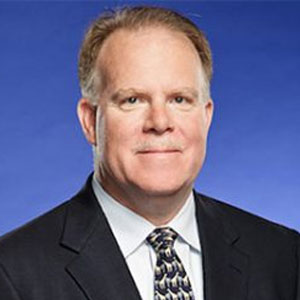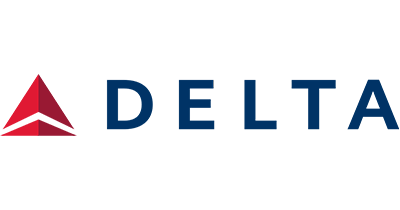 Gil West
Senior Executive Vice President and Chief Operating Officer
Delta Air Lines
Gil leads the team at Delta responsible for safe, reliable operations across the globe, including more than 70,000 employees in Airport Customer Service; Cargo; Corporate Safety, Security and Compliance; Delta Connection; Delta Global Services; Delta Private Jets; Flight Operations; In-Flight Service; Information Technology; Operations Analysis and Performance; Operations and Customer Center; Supply Chain Management; and Technical Operations.

Speaker Invited
Monday 10th September
18:00 - 19:00
Happy Hour in the exhibition hall

Make the most of the vital networking opportunities provided at the FTE Global 2018 Happy Hour drinks reception, where delegates can enjoy demonstrations in the exhibition and network with their peers over refreshing drinks and snacks. Happy Hour will begin early so participants have more scope to network outside of the official event proceedings.
Tuesday 11th September
08:00 - 09:00
Breakfast, networking and showcase in the exhibition hall

Speaker Invited
Tuesday 11th September
08:15 - 09:00

Speaker Invited
Tuesday 11th September
09:00 - 10:15
FTE "Digital & Innovation" Keynote Addresses

How is Heathrow evolving its customer experience and commercial approaches to realise the opportunities presented by the digital traveller?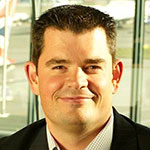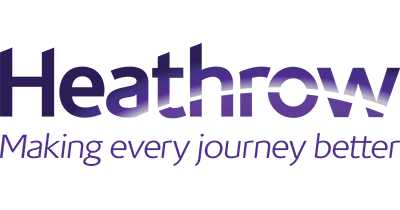 Chris Annetts
Expansion Commercial Director
Heathrow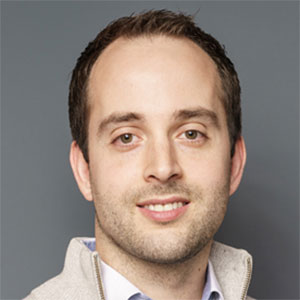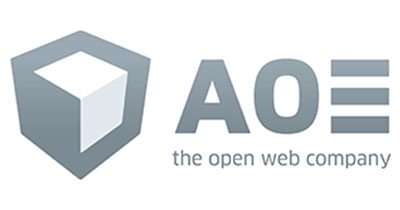 Kian Gould
CEO & Founder
AOE
Personalization at Scale begins with a Center of Excellence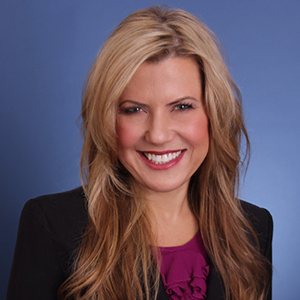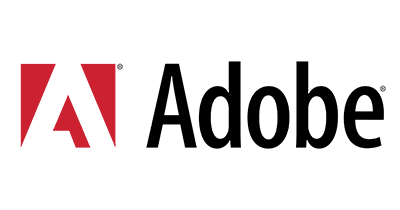 Julie Hoffmann
Head of Industry Strategy and Marketing
Adobe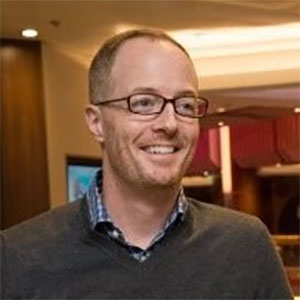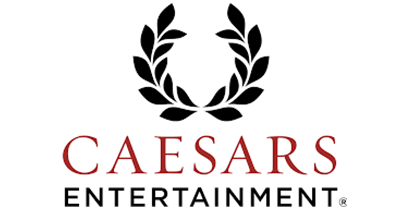 Jeff DeKorte
Vice President Ecommerce and Digital Marketing
Caesars Entertainment
10:15 - 11:00
Coffee break in the exhibition hall

Speaker Invited
Tuesday 11th September
11:00 - 12:30
The secrets of doing digital and innovation well
Fourth Working Session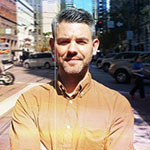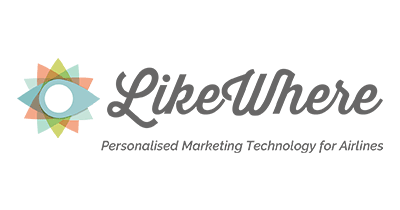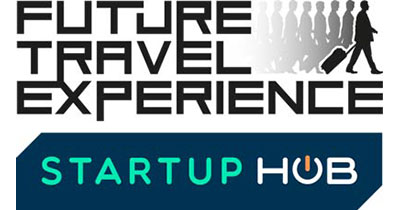 Simon Dempsey
CEO
LikeWhere & FTE Mayor for Startups.
How is LATAM successfully accelerating is digital transformation program?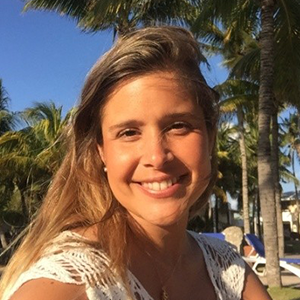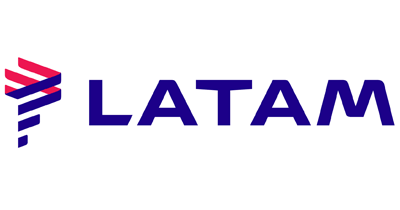 Cata Matta
Head of Digital Services
LATAM Airlines Group
Driving new airline revenue opportunities in the digital world with an API first approach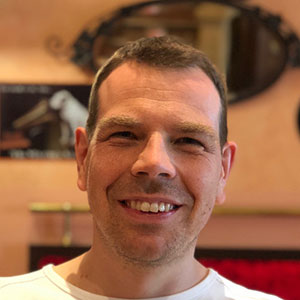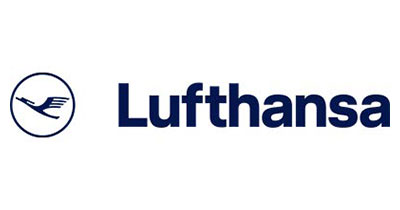 Marcus Wagner
Chairman of the IATA Open API PADIS Group and API Manager
Lufthansa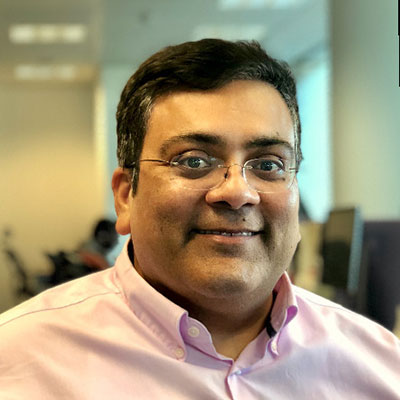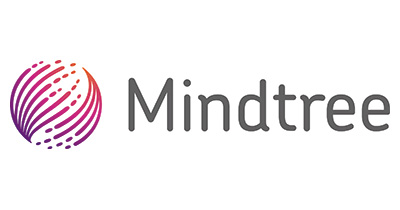 Adnan Saulat
Head of Consulting - Travel, Transportation and Hospitality
Mindtree
How is Southwest driving innovation and designing technology changes to create even more emotional connection between customers, their brand, and their employees?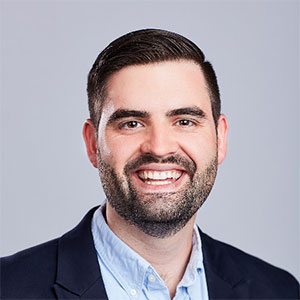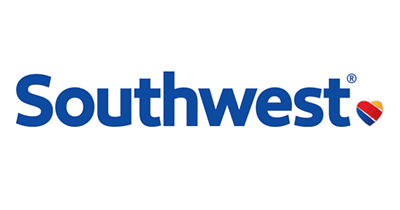 Thomas Browne
Advisor, Human Centered Design
Southwest Airlines
KLM'S mission is to become the most innovative customer-centric and efficient European airline. So, how is it now using co-creation, in-house developed tools and new technologies such as blockchain, AI & machine learning to reimagine customer and employee experiences?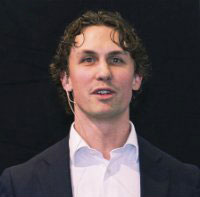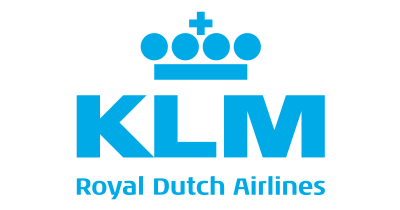 Sander Stomph
Director ODS (Design Doing & Data Science)
KLM Royal Dutch Airlines
Challenges and opportunities to be debated:
Is digital transformation business transformation in the digital age?
Identifying which technologies and trends to focus on
Considering a business case for a lab – in-house innovation lab vs incubator/accelerator
Engaging with startups and not stifling them with corporate mindsets/approaches
Engaging with incubators and accelerators
Establishing agile working practices and new working methods
How do you scale up effectively when you come across a good idea?
Co-creation, hackathon and collaboration efforts
Ensuring innovation occurs across the organisation, and not just in the lab
Taking ideas from ideation to permanent implementation
Should labs be designing and manufacturing products, or should that be left to suppliers?
12:30 - 13:45
Lunch break in the exhibition hall

Speaker Invited
Tuesday 11th September
13:45 - 14:10
Post-Lunch Keynote for all conference delegates

---
Our Next Guest Needs No Introduction… with Joe Leader, CEO, APEX & IFSA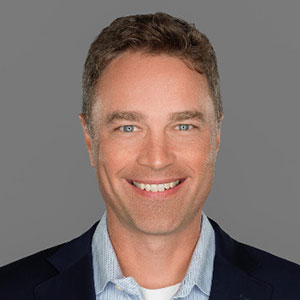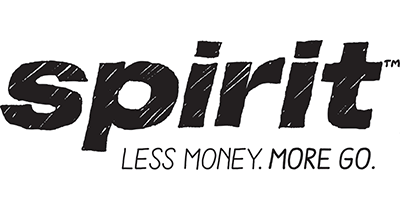 Ted Christie
President
Spirit Airlines
Ted joined Spirit, the largest Ultra-Low-Cost Carrier in the United States, Latin America and the Caribbean, in April 2012 as Senior Vice President and Chief Financial Officer. In January 2017, Mr. Christie was promoted to Executive Vice President and Chief Financial Officer. In January 2018, Christie was promoted to President and Chief Financial Officer. In this role he has overall responsibility for the finance and commercial functions as well as operations, IT and human resources. Christie will become Spirit's Chief Executive Officer on January 1, 2019, succeeding Bob Fornaro.

Speaker Invited
Tuesday 11th September
14:10 - 15:30
Future Technology & Inspiration – Tech Download Think Tank plus inspiration from the brightest startups and students
Fifth Working Session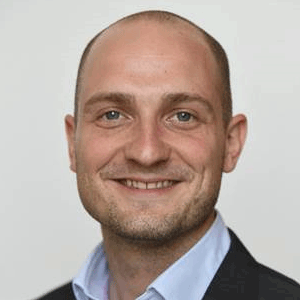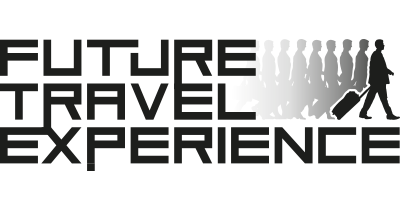 Ryan Ghee
Head of Strategy, Engagement and Content
Future Travel Experience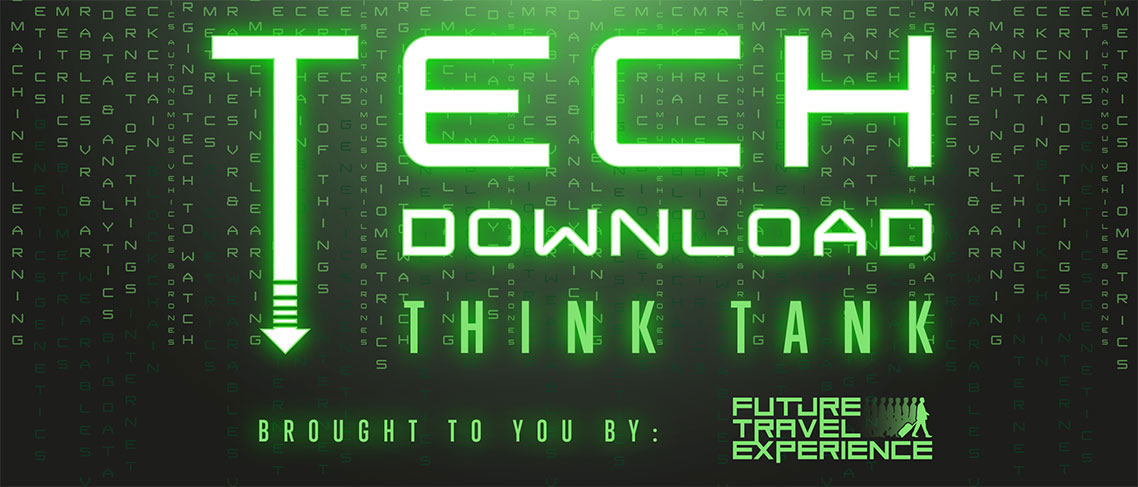 See the Tech Download Think Tank presentation and views from pioneering startups on the FTE Startup Soapbox, followed by additional perspectives from other first-mover industry innovators.
The FTE Tech Download Think Tank presentation
A working team of industry experts representing Google, Changi Airport Group, Wow air, Gatwick Airport and Alaska Airlines will work to assess a range of new technologies and report on the viability of what can each technology can do for airlines, airports and other industry stakeholders. Where possible, the team will provide real feedback and lessons learned from early-stage projects involving each of the technologies.
Goals:
Understand the potential of each of the technologies
Identify use cases for airlines, airports and their partners
Share best practice and lessons learned from first-movers
Create a final ranking of which technologies to prioritise
Leave the audience with a clear idea on which technologies to invest in
Potential topics/technologies:
AI
Machine Learning
Robotics, Autonomous Vehicles & Drones
Biometrics
Wearables, VR & AR
Big Data & Analytics
Internet of Things
Blockchain
5G
Other new tech to watch
Think Tank team members, and progressive thinkers, discussing the work onsite are: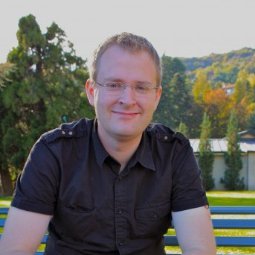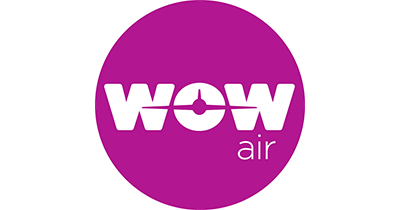 Sveinn Akerlie
CIO, Head of WOW labs
WOW Air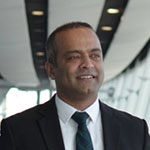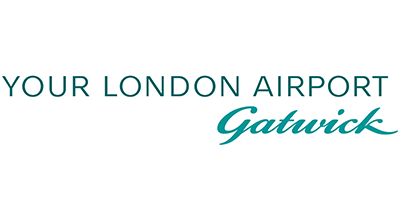 Abhi Chacko
Head of IT Commercial
Gatwick Airport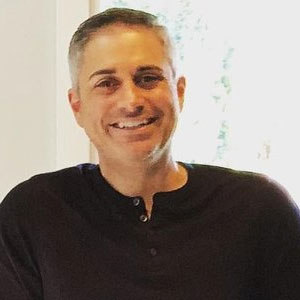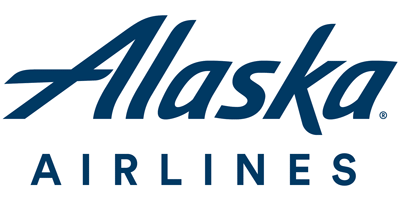 Dave McCormick
E-commerce & GM of Day of Travel Experiences
Alaska Airlines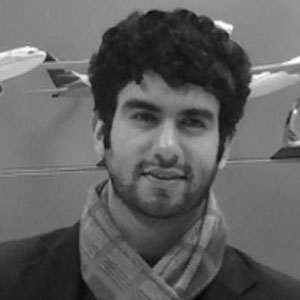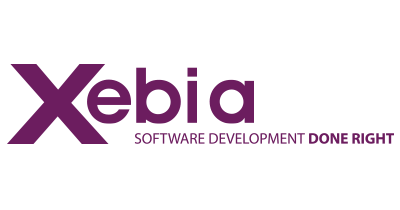 Karan Nangru
Chief Digital
Xebia Group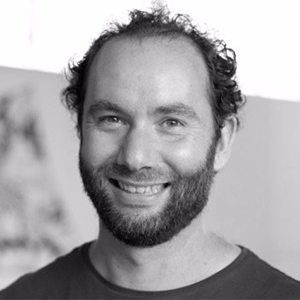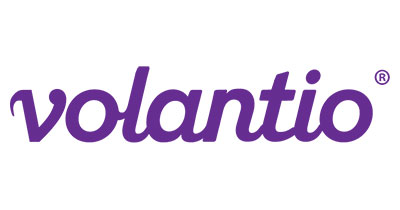 Fenn Bailey
CTO
Volantio
FTE Global Startup Pitch Competition in partnership with JetBlue Technology Ventures
FTE has once more partnered with JetBlue Technology Ventures on a competition for FTE Global to find four startups with great solutions that can power passenger experience and business performance improvements. These four start-ups will receive the opportunity to participate in a Startup Showcase in the exhibition and deliver an elevator pitch in the conference, so our audience can vote on a winner, who will be crowned at the awards ceremony at the FTE Global Gala Party.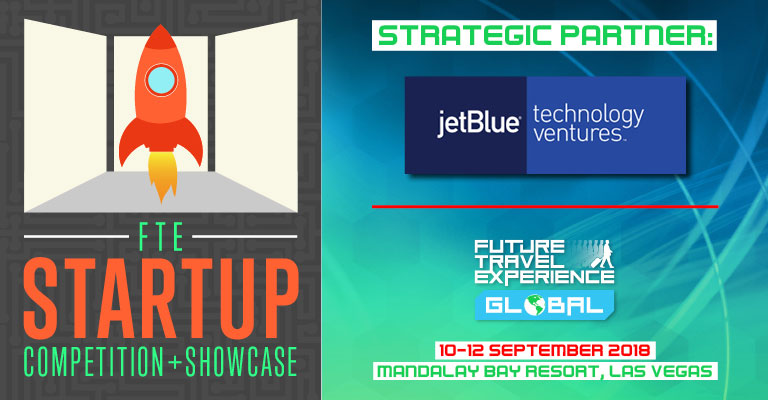 Startups pitching are: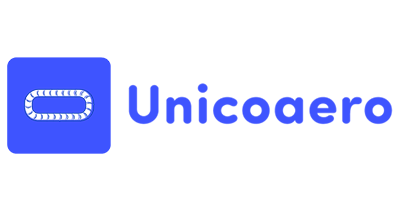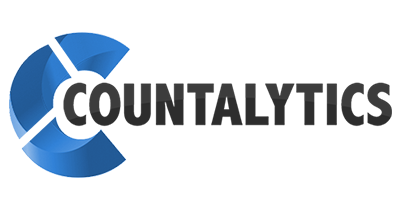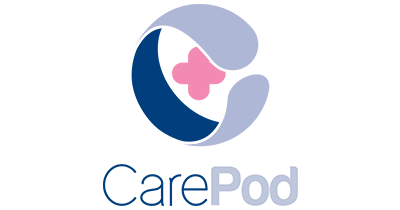 Elevator pitches from the 3 finalists in the FTE/KLM/TU Delft Student Disruptor Global Design Challenge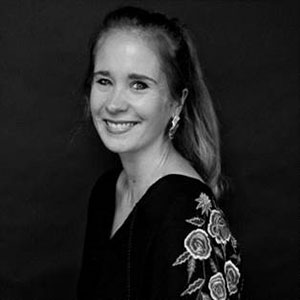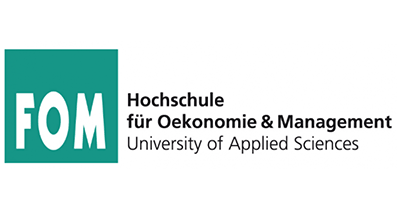 Anna Drewitz
Student
FOM University of Applied Sciences for Economics and Management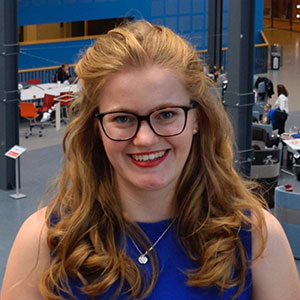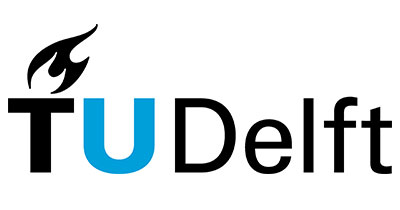 Roxanne van Rijn
Student
Delft University of Technology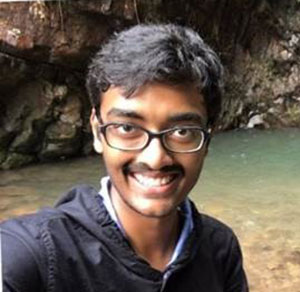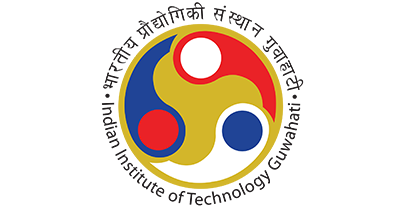 Sree Mahit Muna
Student
Indian Institute of Technology Guwahati
Future Travel Experience, KLM Royal Dutch Airlines and TU Delft have teamed up to challenge students around the world to put forward viable ideas that could positively disrupt passenger experiences in the aviation industry.

15:30 - 16:15
Coffee break in the exhibition hall

Speaker Invited
Tuesday 11th September
16:15 - 17:45
Learnings from putting new technologies into action
Sixth Working Session

What has Lixar learned from working with the likes of Allegiant Travel Company and others on implementing new technologies.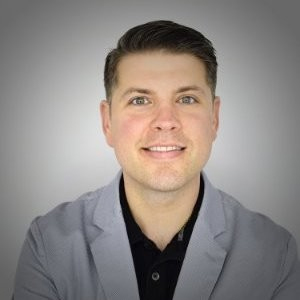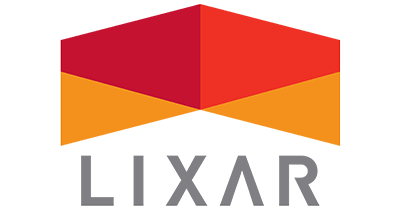 Jonny Stevens
Business Development Manager – Advanced Analytics & Application Development
Lixar
San Diego International Airport converted a section of its Commuter Terminal into a fully functioning lab, providing the airport and its partners with a testing ground for new products, services and technologies. What has it learned from these efforts so far?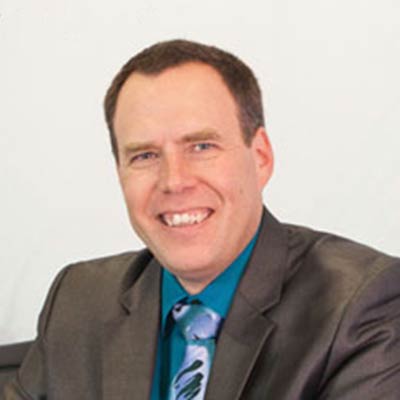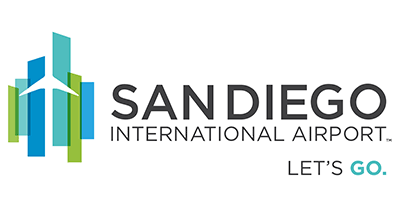 Rick Belliotti
Director of Innovation and Small Business Development
San Diego International Airport
Case Study:

How JetBlue Technology Ventures identified and implemented the right startup partner to help JetBlue reinvent customer service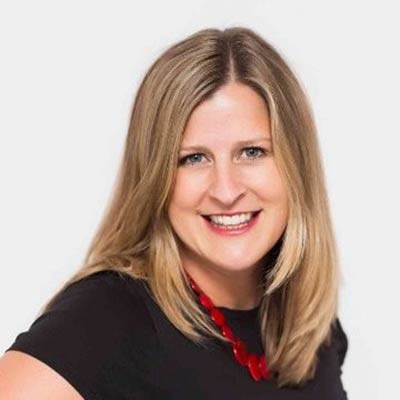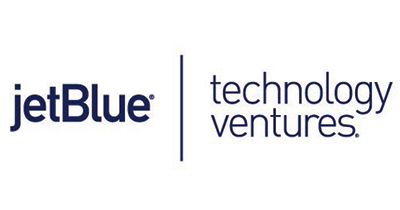 Amy Burr
Managing Director Partnership Strategy
JetBlue Technology Ventures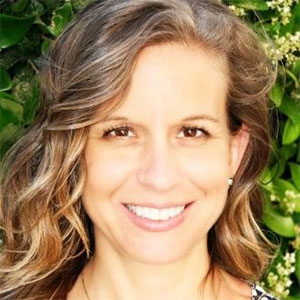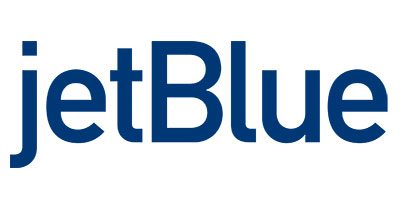 Laurie Meacham
Manager Digital Implementation
JetBlue Airways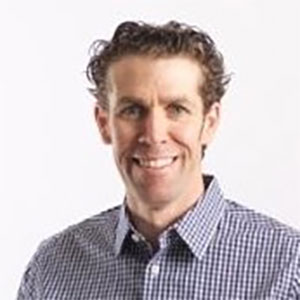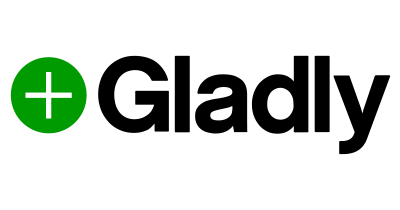 Mike McCarron
VP of Customer Success
Gladly

Speaker Invited
Tuesday 11th September
19:30 - 22:30
FTE Global 2018 Gala Evening and FTE Awards Ceremony
AT Hyde – Bellagio casino & resort

Hosted by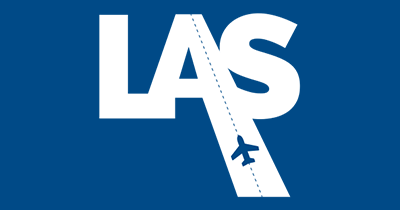 Sponsored by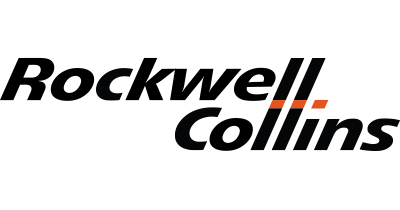 Hosted by McCarran International Airport and sponsored by Rockwell Collins, we can guarantee you a memorable evening with the finest food, drink and entertainment that Las Vegas has to offer at the FTE Global 2018 Gala Party. The event will be this year's premiere networking event, providing a perfect opportunity to unwind and network with fellow attendees in a relaxed environment. The social and networking events are open to all FTE Global delegates.
Wednesday 12th September

Speaker Invited
Wednesday 12th September
08:30 - 09:30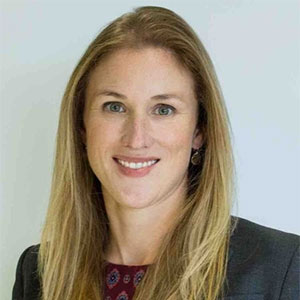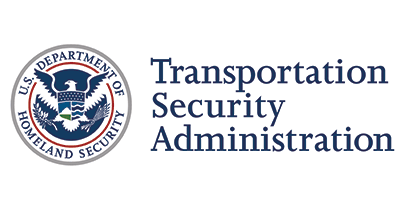 Mara Winn
Lead Program Manager, Innovation Task Force
Transportation Security Administration (TSA)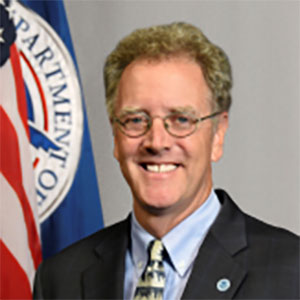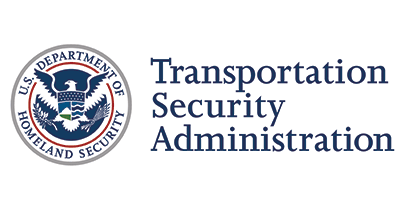 Austin Gould
Assistant Administrator, RCA
Transportation Security Administration (TSA)

Speaker Invited
Wednesday 12th September
09:30 - 10:30
Day 3 Keynotes for all conference delegates
NASA… It's not just about space. New technologies that fuse the physical, digital and biological worlds are converging to create the 'Fourth Industrial Revolution'. So, how will that change things on the ground and in the air?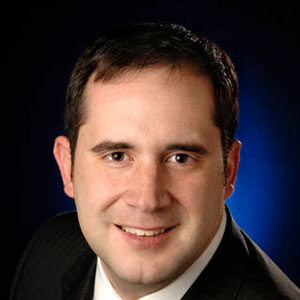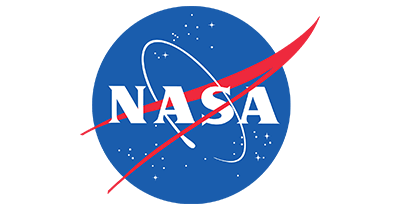 Jay Dryer
AAVP Program Director
NASA
Dr. Jaiwon Shin is the associate administrator for the Aeronautics Research Mission Directorate (ARMD), a position which he has held since 2008. Mr. Shin manages the agency's aeronautics research portfolio and guides its strategic direction, including research in advanced air vehicle concepts, airspace operations and safety, integrated aviation systems, and the nurturing and development of transformative concepts for aviation.
Can Swoop be ultra-low-cost and still provide a great customer experience, and how else will this new airline (part of the WestJet Group) differentiate itself?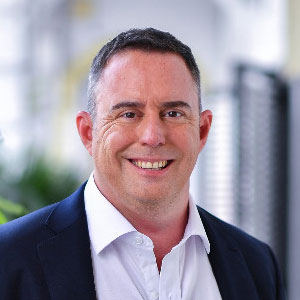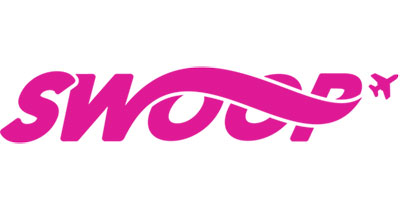 Steven Greenway
President
Swoop
Steven serves as Executive Vice-President and President of Swoop at WestJet Airlines Ltd. since March 2018. He has been Member of the Management Board at SkyEurope Airlines, a.s. since 2007 and serves as its Chief Commercial Officer. Prior to joining WestJet, he was the CEO of reward-U, the pioneering low -cost carrier (LCC) loyalty programme of HK Express, and as the Board of Director of Zuji. Mr. Greenway served as Chief Commercial Officer at Jazeera Airways Co. K.S.C.P. since January 2009. Mr. Greenway has held a variety of executive and leadership positions at airlines including Japanese LLC Peach Aviation, Virgin Blue, Virgin Atlantic and Qantas.
10:30 - 11:15
Coffee break in the exhibition hall

Speaker Invited
Wednesday 12th September
11:15 - 12:45
Co-Creation, Workshops & Jump Seat Debates
Seventh Working Session

We want FTE to be an industry change catalyst and we are making more efforts to facilitate actual industry collaboration and co-creation between stakeholders at the show, as opposed to just discussing the need for it, which is why we run our co-creation sessions. This session will provide a platform for various stakeholders to discuss how they can collaborate in key areas to enhance the end-to-end passenger experience and business performance. Delegates will be able to choose which topic they would like to discuss and then join the relevant table to exchange thoughts, ideas, frustrations and potential ways forward.
What learnings could we apply from F1 to air-transport?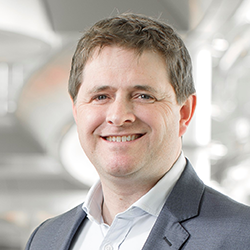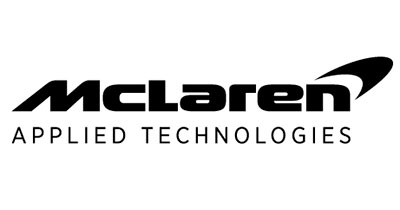 Jim Newton
Director
McLaren Applied Technologies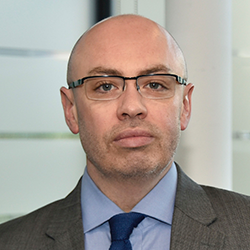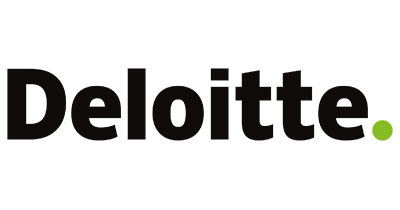 Martin Bowman
Aviation Technology Director
Deloitte
Four Ways AI is Re-imagining the Future of Travel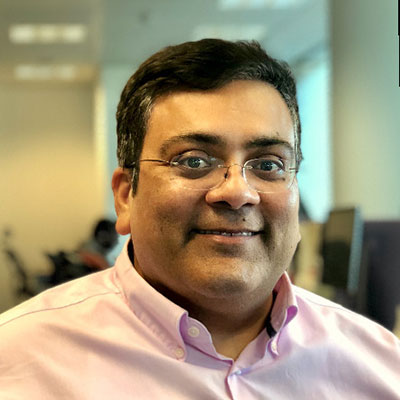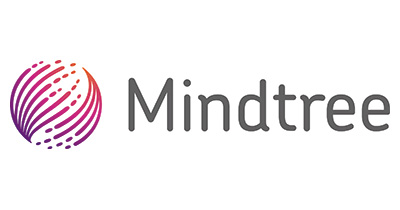 Adnan Saulat
Head of Consulting - Travel, Transportation and Hospitality
Mindtree
What more can we do to improve the airport security experience, and what role should each industry stakeholder play in driving those improvements?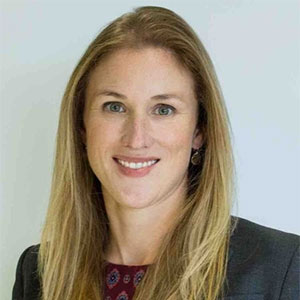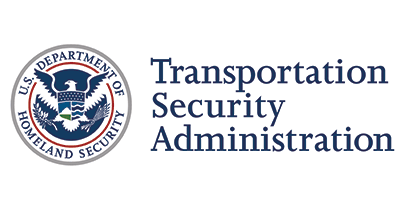 Mara Winn
Lead Program Manager, Innovation Task Force
Transportation Security Administration (TSA)
Harnessing the power of airport maps digitally through the end-to-end passenger experience, and beyond.
How airports can empower innovators by providing accurate, real-time venue information.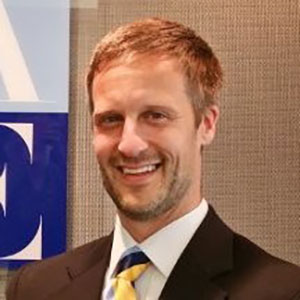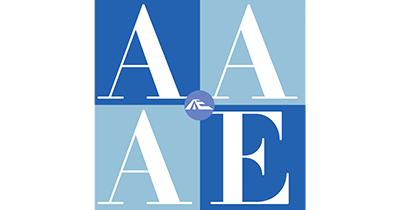 Chris Runde
Director, Airport Innovation Accelerator
AAAE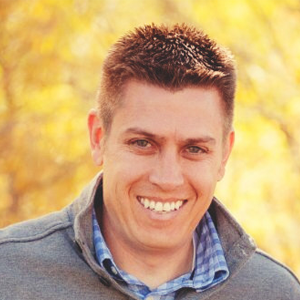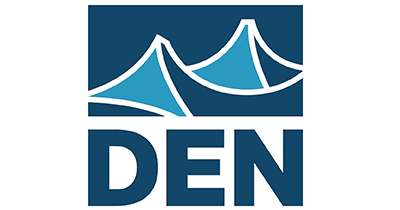 Sean Greer
Sr. IT Manager Application Architecture and Innovation
Denver International Airport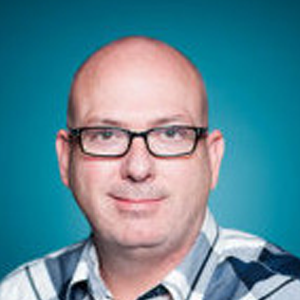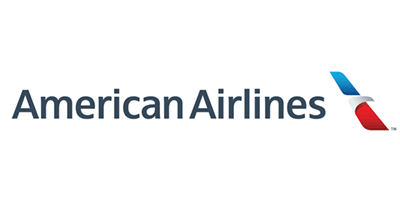 Phillip Easter
Head of Emerging Technology
American Airlines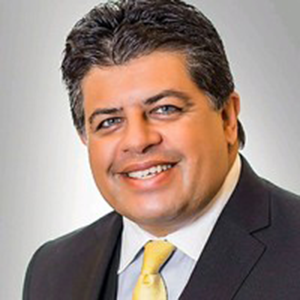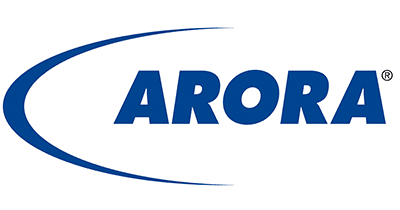 Manik Arora
President and CEO
Arora Engineers, INC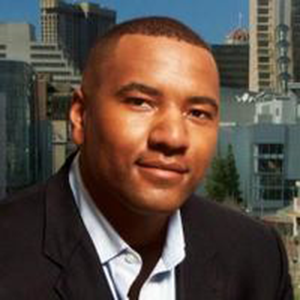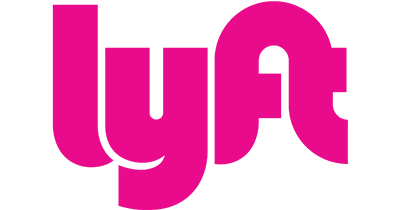 Bakari Brock
Senior Director of US Operations
Lyft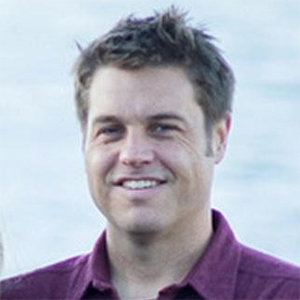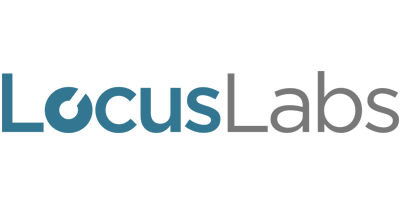 Campbell Kennedy
CEO and Co-founder
LocusLabs
Questions to consider:
How do we create one single source of truth on maps?
Who, if anyone, should be paying to facilitate digital maps for passengers and other third parties who want access to them?
How do you keep digital maps updated for all parties that want to use them?
How could we better use digital maps throughout the passenger journey?
What are the operational gains that could be realised through dynamic use of digital maps?
Jump seat debate
---
Jump seat debate on the "Future of biometrics in travel" (invitation only – no press allowed)
FTE jump seat debates enable an entire group to participate in a lively conversation and debate, without the use of any AV or slides.
A single chair is placed at the front of the room. This is the jump seat. The remaining chairs are arranged in a semi-circle facing the jump seat. A group of relevant participants are selected to fill the seats around the jump seat in advance of the session beginning. The moderator introduces the topic and at any time any member of the audience can, occupy the jump seat and voice their opinions. The discussion continues with participants frequently entering and leaving the jump seat. When time runs out, the jump seat is closed, and the moderator summarizes the discussion.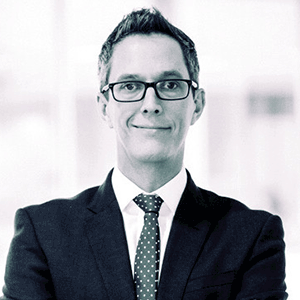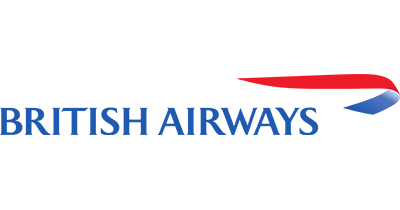 Raoul Cooper
Design Manager
British Airways
12:45 - 13:45
Lunch in the exhibition hall

Speaker Invited
Wednesday 12th September
13:45 - 15:15
Creating a business case for customer experience
Eighth Working Session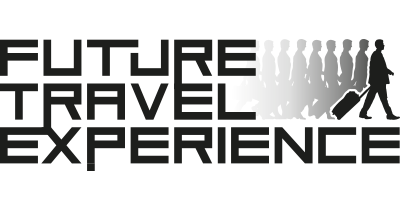 Daniel Coleman
Founder
Future Travel Experience
Building an iconic brand, and guest experience proposition, from the inside out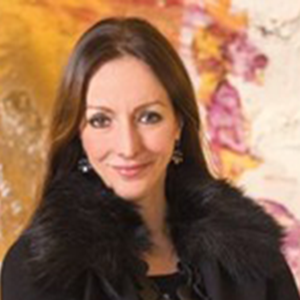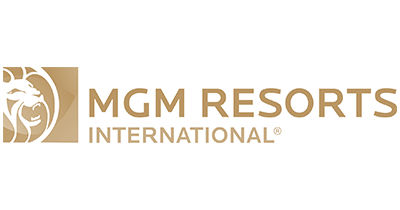 Lilian Tomovich
Chief Experience Officer/CMO
MGM Resorts International
Tapping into technology, design and service to create a world-class guest experience in Doha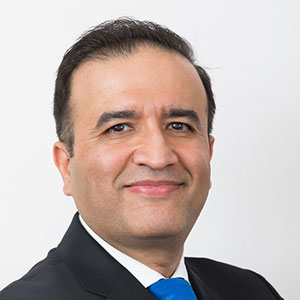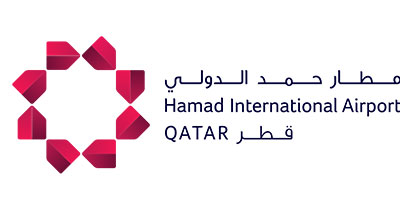 Suhail Kadri
Vice President IT
Hamad International Airport
Special Closing Presentation
---
Invest in the Guest: How Spirit Airlines transformed itself by providing not only a low price but also a great value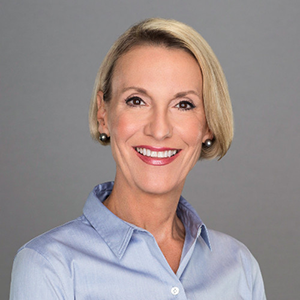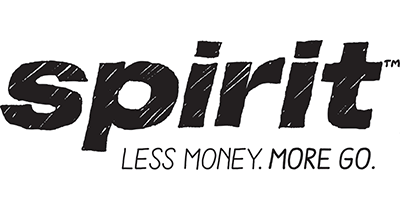 Lania Rittenhouse
Vice President, Inflight Experience
Spirit Airlines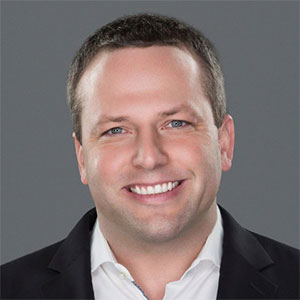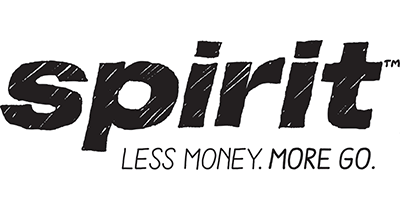 Bobby Schroeter
VP of Sales and Marketing
Spirit Airlines

Speaker Invited
Wednesday 12th September
16:00 - 17:00

McCarran International Airport tours
A showcase of passenger experience and design excellence – guided tours of Las Vegas McCarran International Airport T3 will start kerbside and work through the terminal and onto the apron.

Tours of the Las Vegas Switch Data Center
Las Vegas, Nevada is home to Switch's Tier 5® Platinum rated multi-tenant/colocation data centres. With capacity approximately 2 million square feet of data centre space and capacity to deliver up to 315 MW of power, it is the most advanced and most efficient data centre campus in the world.
Why attend FTE Global 2019?
Don't just take our word for it – read what FTE Global attendees have said about the show..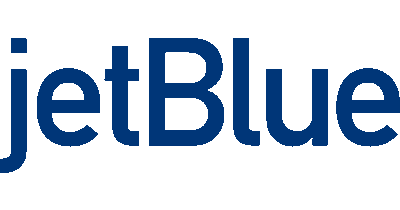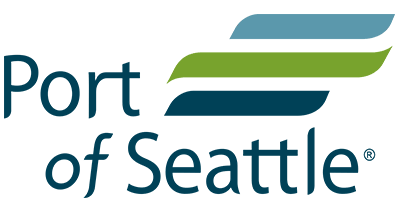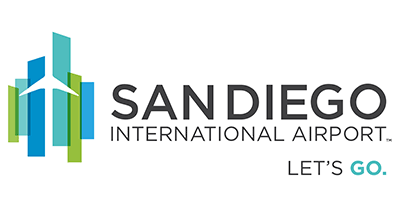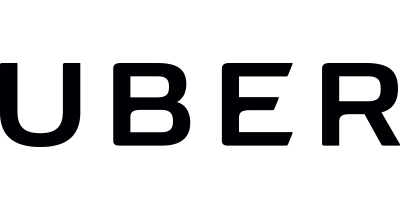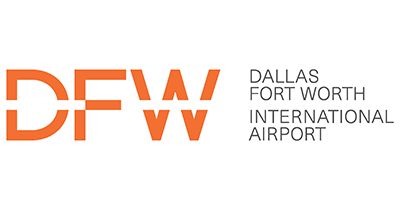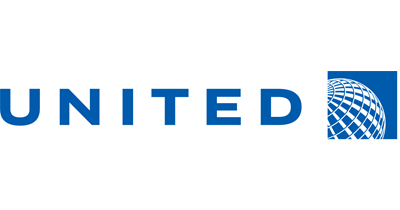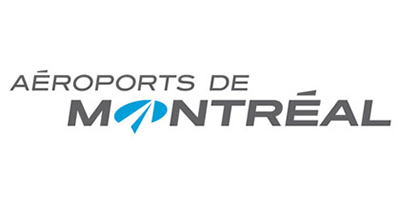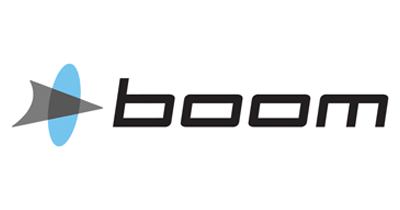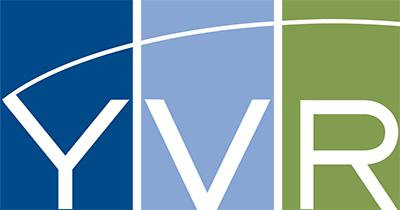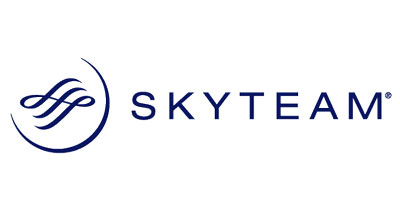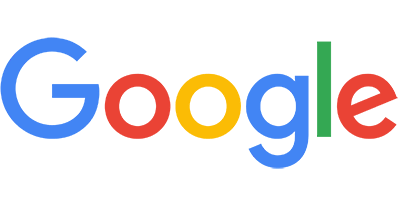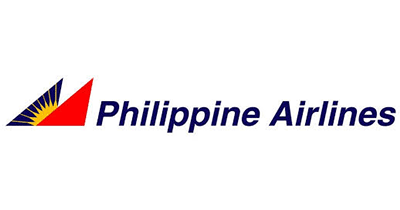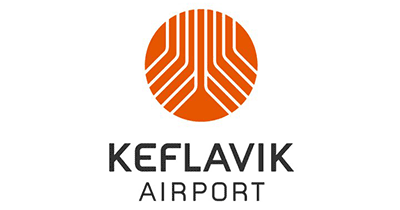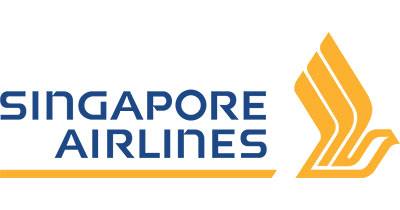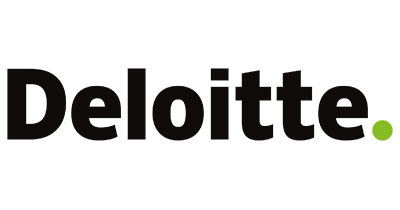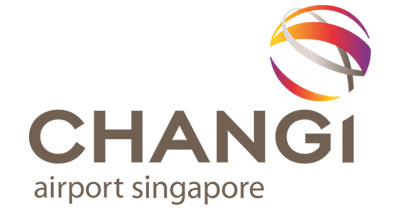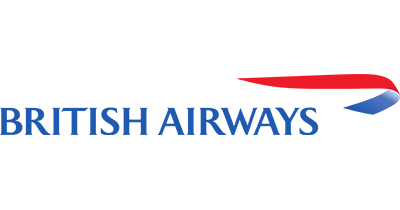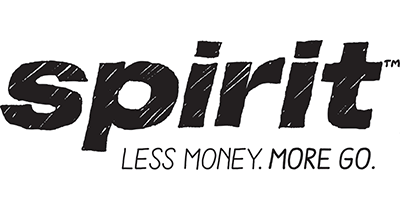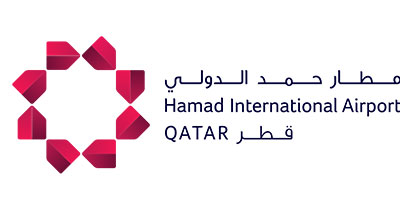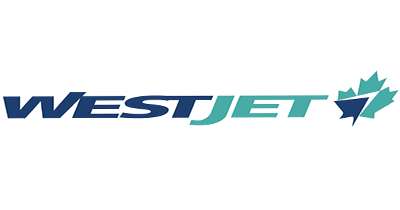 "FTE Global was fantastic! It's very inspirational and it opens the stage for a lot of collaboration and building the future of travel. I was very impressed by the exhibition this year. The diversity of the products and what could be built with the technology that was featured is really a new world."
"FTE is one of my favourite conferences to go to. I like the fact that you bring in both airlines and airports, and the content is really different. I also enjoy that you bring in different speakers from other industries. I'm a "future" guy and this is a really good place to be. It's fun because we're all on the same page – we're all looking for future technology."
"The networking opportunities are always fantastic at FTE Global. There has been a high level of interaction and engagement between delegates."
"FTE Global is a wonderful event. I have met representatives from many different modes of travel, and heard what people need to think about in the next decades. In terms of networking, the right players are here to have conversations with."
"I have particularly liked that the event helps from a strategic standpoint. FTE Global really allows for a holistic strategic mind-set. The conference sessions have been very relevant in terms of customer experience."
"It's great that we're hearing about disruption. Blurring the lines between industries is very important, and this event does that very effectively."
"I have been very happy with the conference sessions, which have been projecting us into the future. It's my first time here at FTE Global and it has exceeded my expectations. I have met lots of different contacts – the event is very good for networking."
"The panel sessions have been excellent, with good interaction with the audience. It's a very forward-thinking event and people here are not afraid to talk about the future."
"I'd heard a lot about FTE Global from industry colleagues and it has certainly met my expectations. The conference sessions have been very interesting, and it has been my pleasure to take part."
"FTE Global was definitely a great opportunity for us to network and to learn from all the players that are changing the airline industry and the travel industry. During three days we were exposed to lots of insights and we were exposed to a broader way of approaching our business."
"It has been great attending FTE Global. The conference sessions have really informed our thinking and the Co-creation Forums were particularly good in generating a high level of interaction. FTE Global is highly recommended – I will definitely attend again."
"The event has been very insightful. I've been to a lot of conferences, and the knowledge gained at FTE Global is unique and innovative. It's very good that the event is all about collaboration. I will take some nice concepts home with me."
"As always, I come away inspired, with lot of ideas and new perspectives to try to push my organisation even further."
"I really enjoyed the event and seeing lots of interesting airlines and technologies. Highlights for me were the NASA and TSA talks and the collaboration work between the partners. There are differences we have, but it is very interesting to make it all come together."
"I've been asked by a number of people how FTE compares to other events on the aviation circuit. My response is that it's very much a case of "quality over quantity", with a more focused selection of relevant speakers and discussion topics, rather than the broad brush approach used by others. It's this focus on quality speakers, innovation and informative topics that makes FTE the success that it is."
"The sharing amongst partners airlines and operators is what makes this show unique. Everybody gives a lot of insights on the issues and challenges of the industry and it is good to hear that there are similarities in the issues we are all facing."
"The event has been very good. I met a lot of informed and passionate people. We have been doing a lot of work in the identity space and the general swell of interest and keenness to find collaborative solutions has been great. I thought that the presentations from Delta and NASA were fantastic. It is good to catch up with people and connect through the networking events."
"The show has been tremendous so far. I managed to see some incredible presentations from a lot of great people from inside the industry. We were able to meet with a lot of vendors with whom we have talked to before, but it is great to meet them here in person, which makes it a lot more efficient for us to make decisions on how we drive the guest experience for passengers. For me, this event is really forward looking – it's not just about what people have accomplished, but about what they were trying to accomplish. So, I think that's very valuable, as we are trying to move the industry forward."
"Compared to some of the other industry events which are a lot broader, FTE really focuses on innovation, so that makes it different. It is always about new ideas and new technologies that could be applied in real life problems, so that's what makes it unique."
"I found FTE Global 2018 to be a wonderful gateway to engage with a wide array of industry stakeholders, and to learn across the diverse subjects covered in the four conference tracks. The keynote speakers were spectacular, and I found the involvement of leaders in parallel sectors such as Disney and MGM Resorts very beneficial, as we search for synergies between the hospitality and airline industries, exceeding our Guest Expectations. I look forward to attending next year's show!"
Vital Event Information
Future Travel Experience Global 2019 is an independent global forum that brings together airlines, airports, government agencies, vendors, start-ups, terminal designers, architects, ground handlers, destination partners and various other travel industry stakeholders to define tomorrow's end-to-end passenger experience and business performance opportunities.
Event

Future Travel Experience Global 2019

Date

- September 2019

Location

ARIA Resort & Casino

,

Las Vegas

,

United States