FTE Global
19-21 September 2023, Long Beach Convention Center, California
---
FTE Global 2023 Confirmed Speakers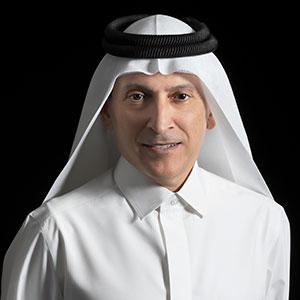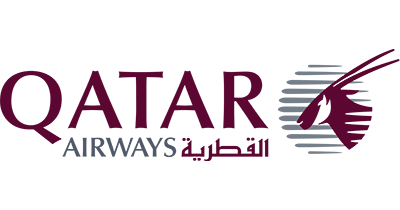 Akbar Al Baker
Group CEO
Qatar Airways & Hamad International Airport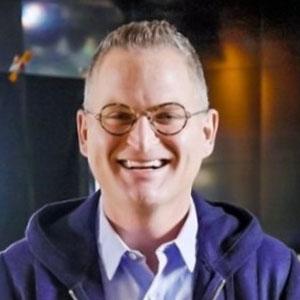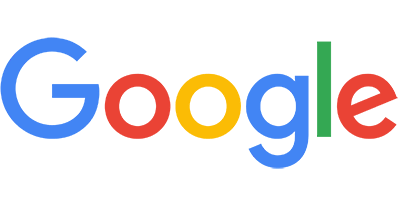 Brian J. Glaser
Ph.D, VP & Chief Talent and Learning Officer, Member of Board of Advisors, LIFT Airline & original start up team member of JetBlue
Google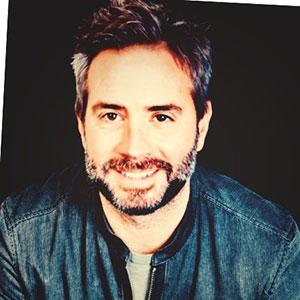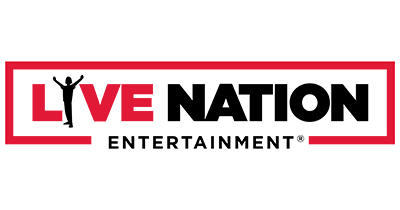 Jeff Shaw
EVP Brand Partnerships & Business Strategy
Live Nation Entertainment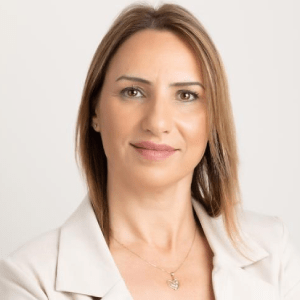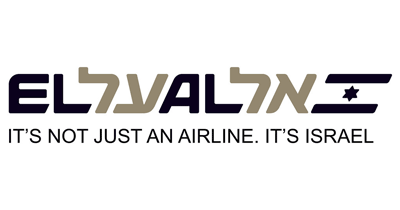 Dina Ben Tal Ganancia
CEO
EL AL Israel Airlines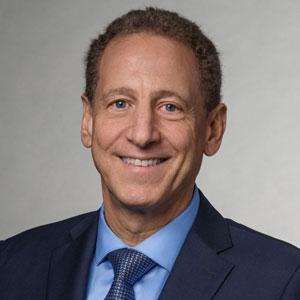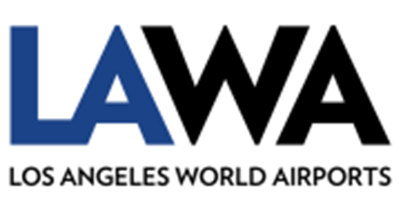 Justin Erbacci
CEO
Los Angeles World Airports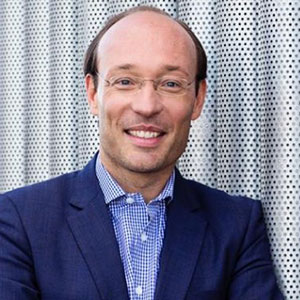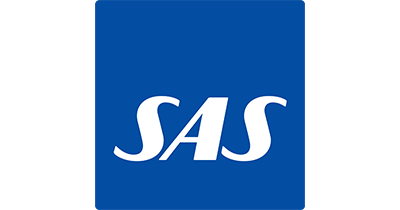 Anko van der Werff
CEO
SAS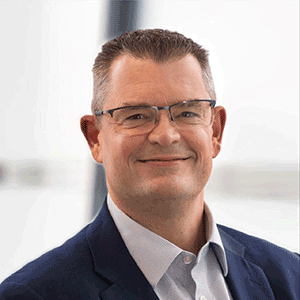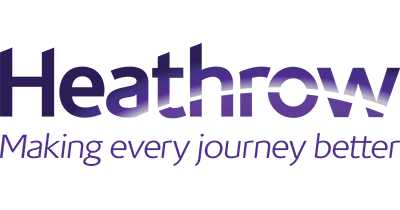 Chris Annetts
Chief Strategy Officer
Heathrow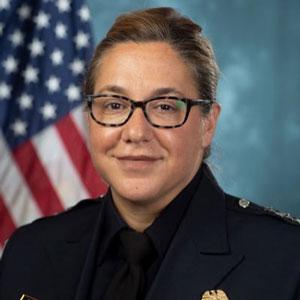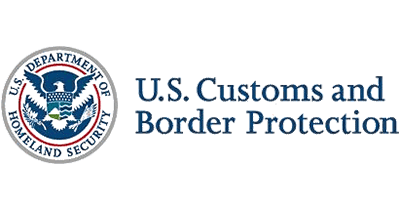 Diane J. Sabatino
Acting Executive Assistant Commissioner of Field Operations
U.S. Customs and Border Protection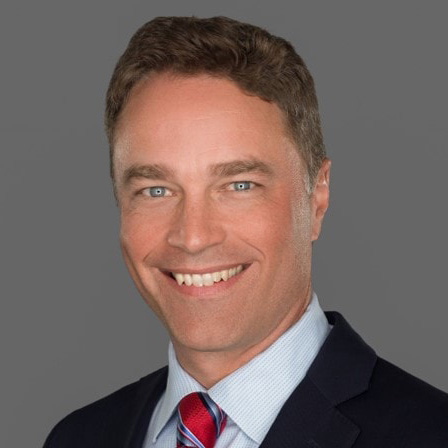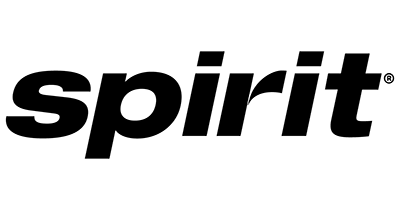 Ted Christie
President & CEO
Spirit Airlines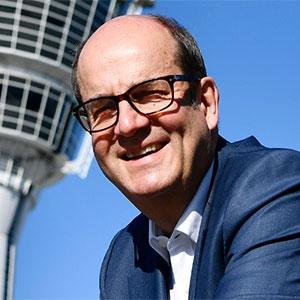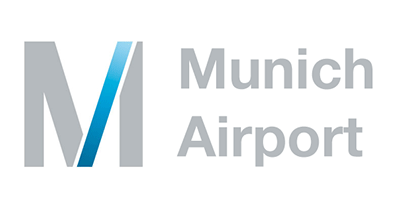 Lutz Weisser
Managing Director
Munich Airport International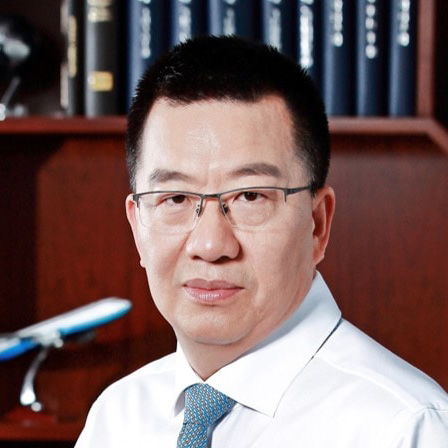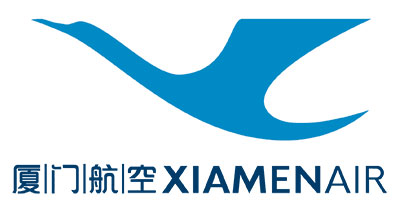 Zhao Dong
Chairman
Xiamen Airlines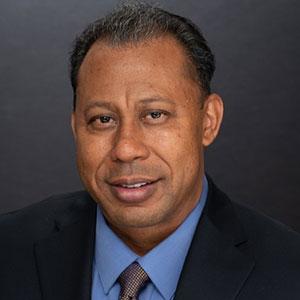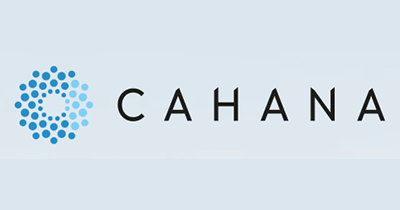 Tony Thompson
Founder and CEO
Air Cahana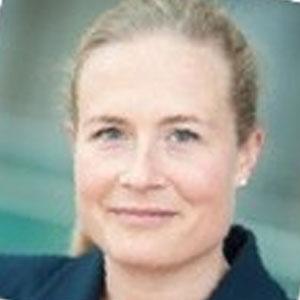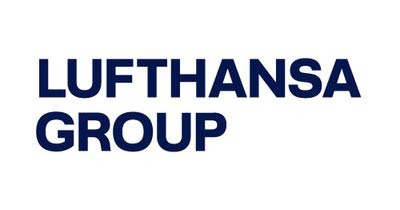 Nina Sproedt
Vice President Product Development
Lufthansa Group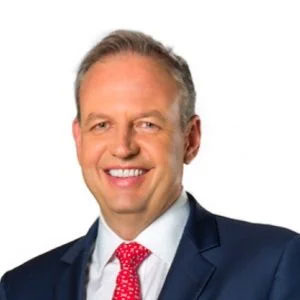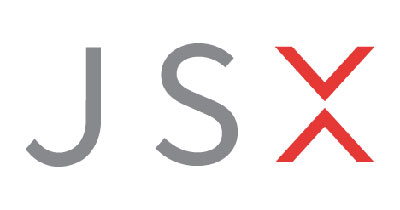 Alex Wilcox
CEO & Co-founder
JSX & Board Member, LATAM Airlines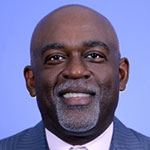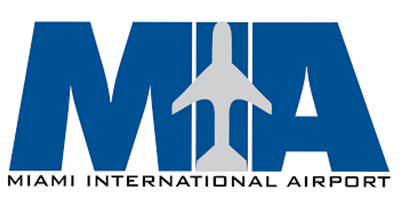 Maurice Jenkins
Chief Innovation Officer
Miami International Airport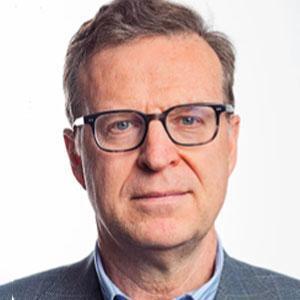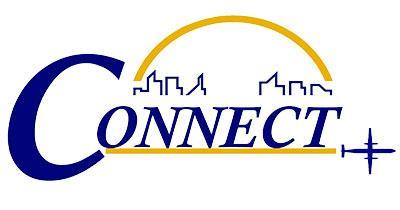 John Thomas
CEO
Connect Airlines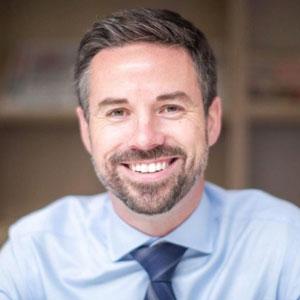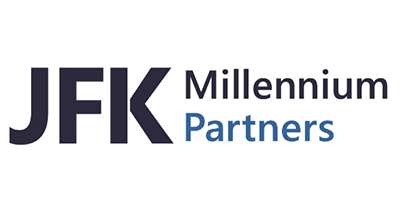 Steven Thody
COO
JFK Millenium Partners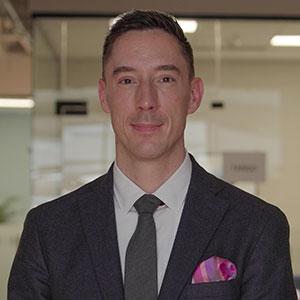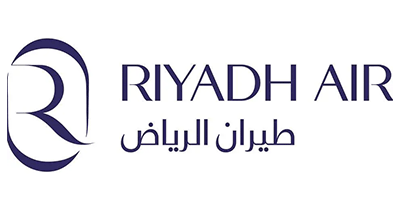 Anton Vidgen
Vice President, Guest Experience
Riyadh Air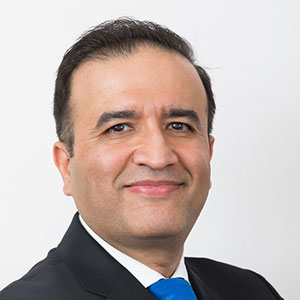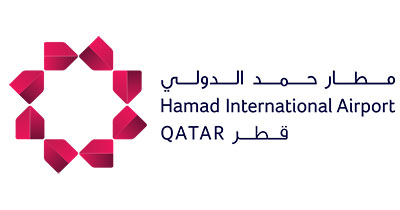 Suhail Kadri
Senior Vice President Technology & Innovation
Hamad International Airport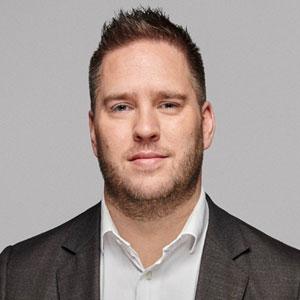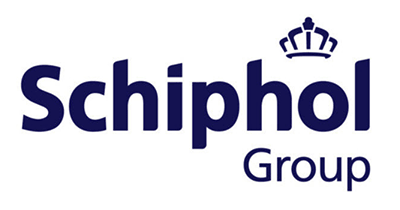 Lennert l'Amie
CIO
Royal Schiphol Group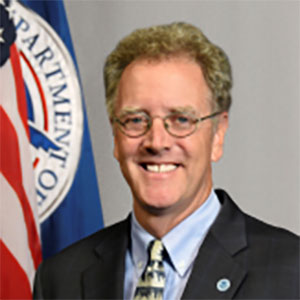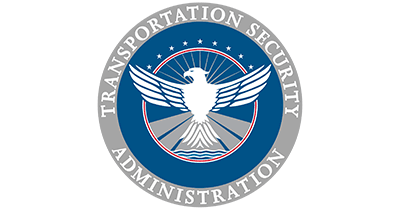 Austin Gould
Assistant Administrator of Requirements and Capabilities Analysis (RCA)
Transportation Security Administration (TSA)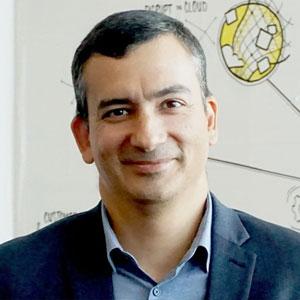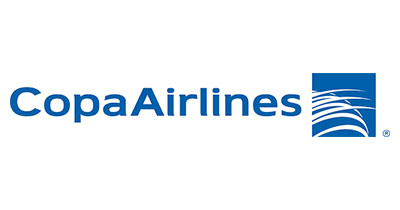 Julio Toro
CIO
Copa Airlines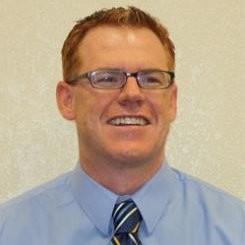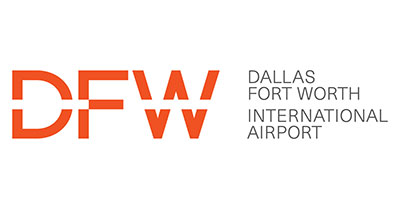 Mike Youngs
VP of Information Technology
Dallas-Fort Worth International Airport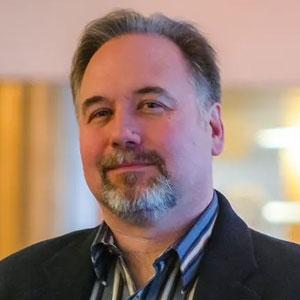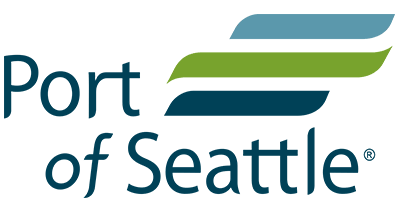 Matt Breed
CIO
Port of Seattle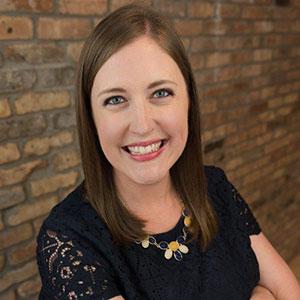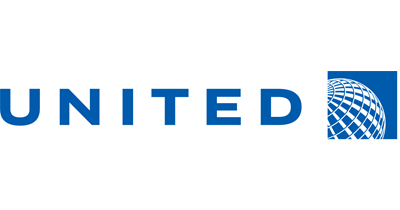 Kristen Berndt
Senior Manager, Baggage Strategy & Innovation
United Airlines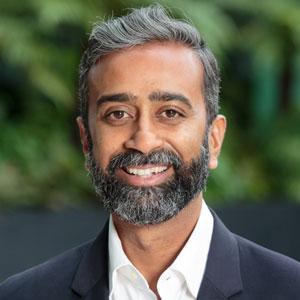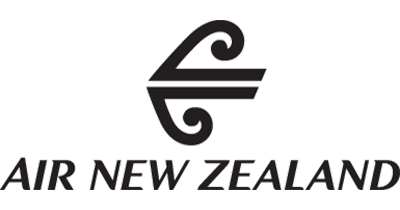 Nikhil Ravishankar
Chief Digital Officer
Air New Zealand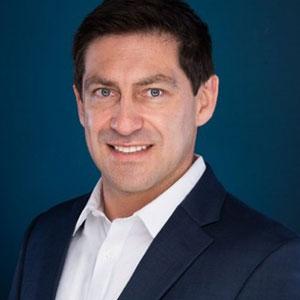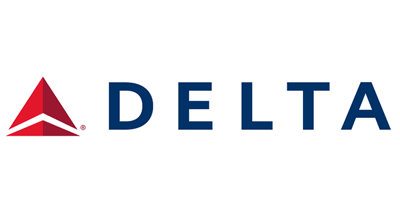 Cesar Mateus
Managing Director, Digital Portfolio Office
Delta Air Lines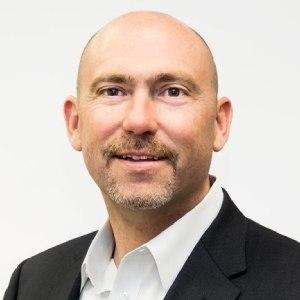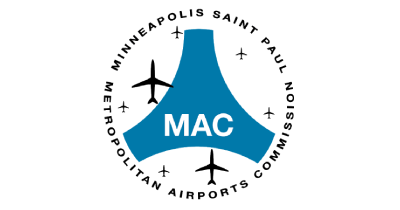 Eduardo Valencia
CIO
Metropolitan Airports Commission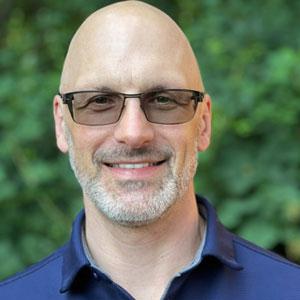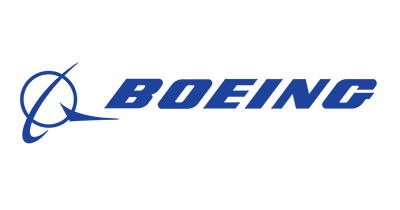 Nathan VanRheenen
Executive Director, Intelligent Solutions (AI/ML & Analytics)
Boeing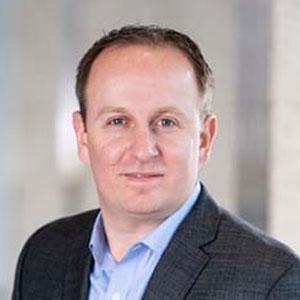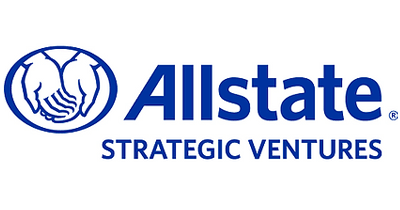 Tarik Galijasevic
Managing Director (Corporate Venture Capital Group)
Allstate Strategic Ventures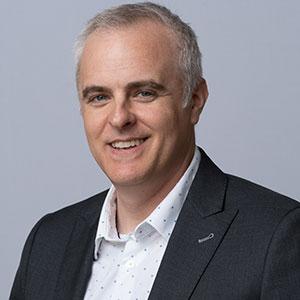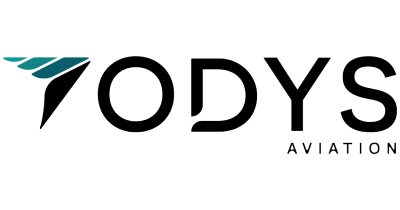 James Dorris
Co-Founder and CEO
Odys Aviation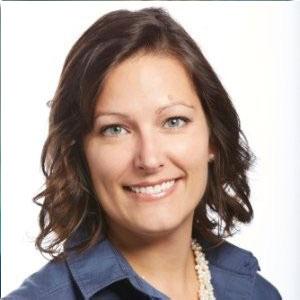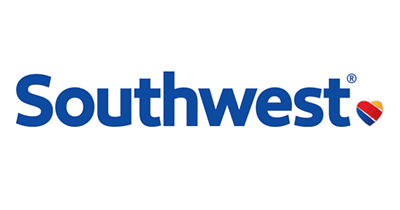 Michelle Buckley
Managing Director, Customer Engagement
Southwest Airlines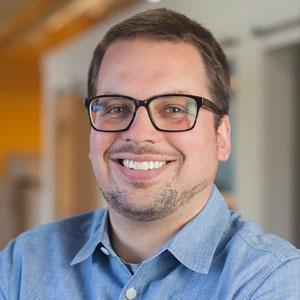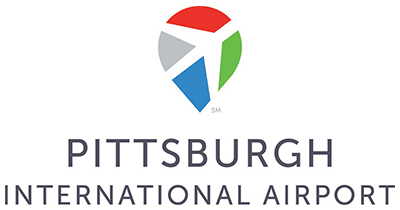 Cole Wolfson
Director, xBridge
Pittsburgh International Airport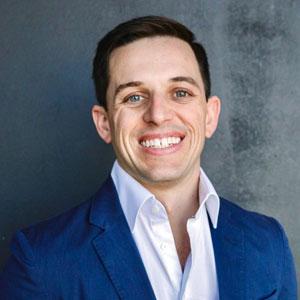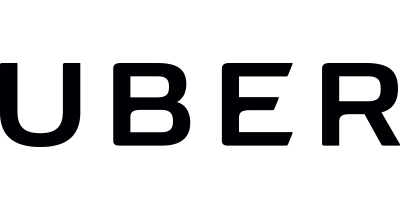 Robbie Stephens
Fleets Strategy Lead
Uber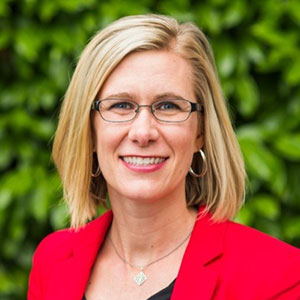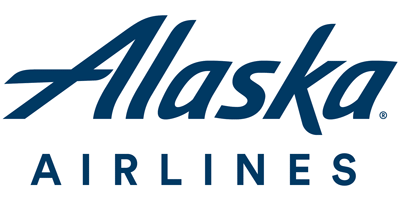 Amber Simonsen
Director, Airport Lobby Transformation
Alaska Airlines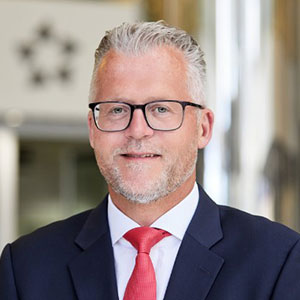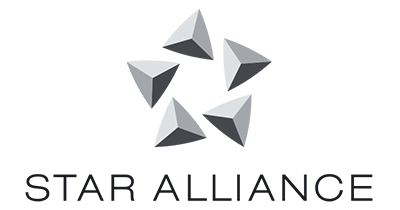 Christian Draeger
VP Customer Experience
Star Alliance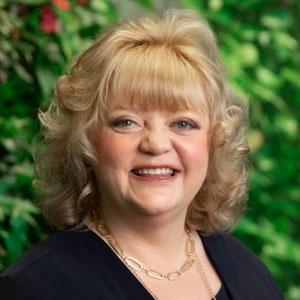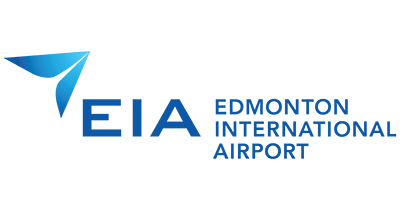 Tara Mulrooney
VP Technology & Innovation
Edmonton International Airport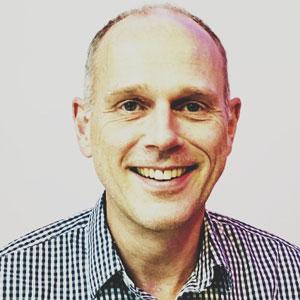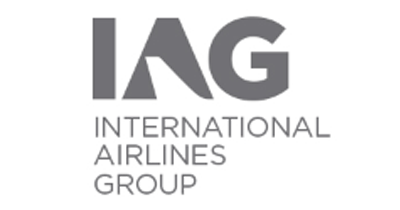 Harvey Tate
Human API - Digital Transformation
International Airlines Group (IAG)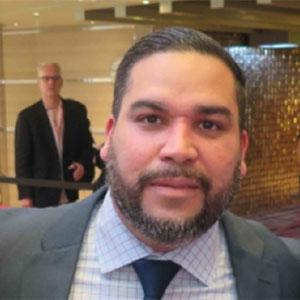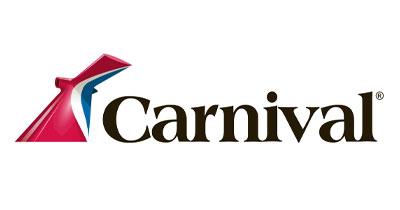 Carlos R. Estrada
Director of Commercial Homeport Operations
Carnival Cruise Line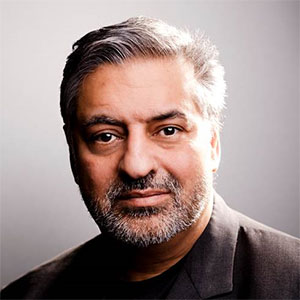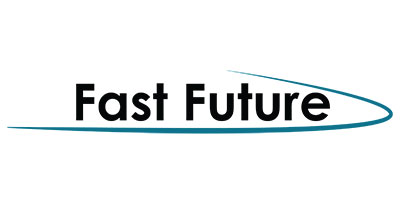 Rohit Talwar
CEO
Fast Future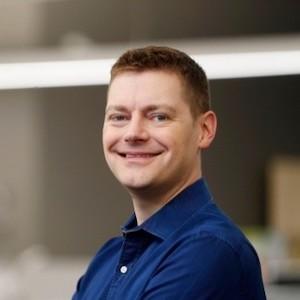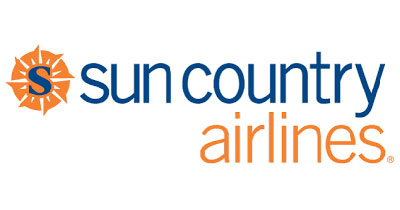 Brian Davis
CMO
Sun Country Airlines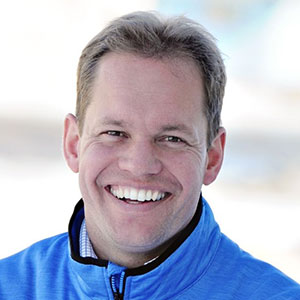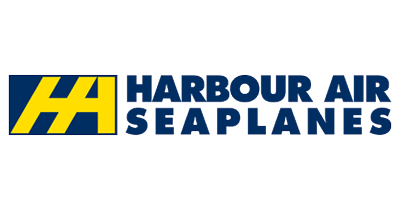 Bert van der Stege
CEO
Harbour Air Seaplanes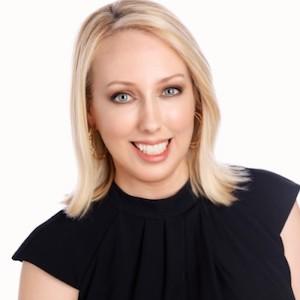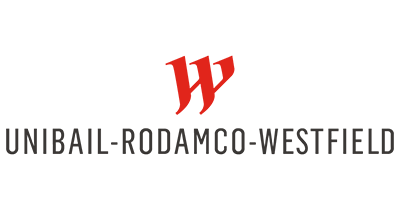 Amy Benson
VP of Marketing
Unibail-Rodamco-Westfield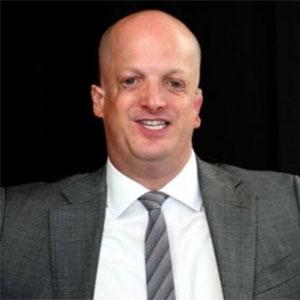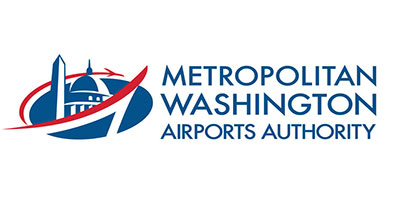 Christian George Kessler
Organizational Alignment and Strategic Innovation
Metropolitan Washington Airports Authority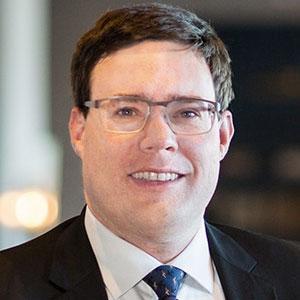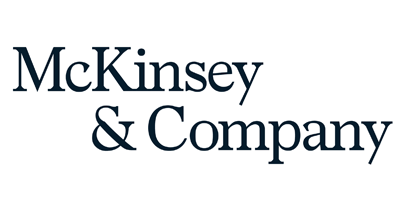 Robin Riedel
Partner
McKinsey & Company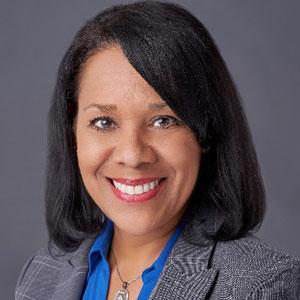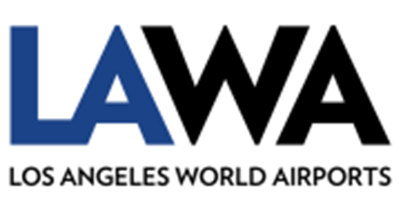 Aura Moore
CIO
Los Angeles World Airports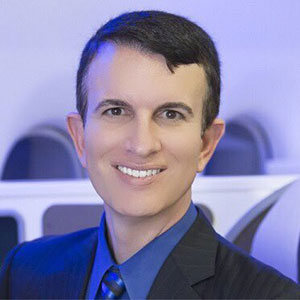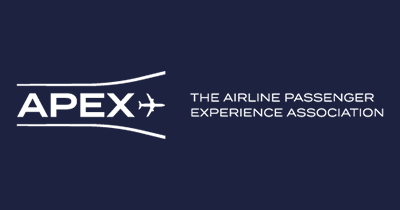 Dr. Joe Leader
CEO
APEX/IFSA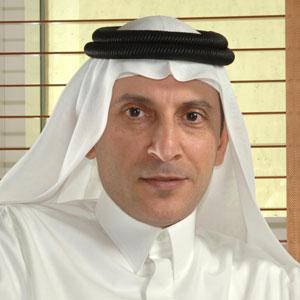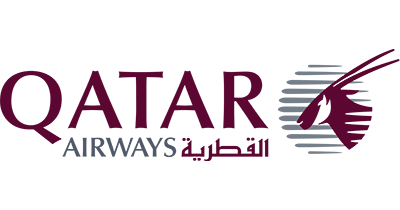 Mr Akbar Al Baker
Group CEO
Group CEO, Qatar Airways Group, Hamad International Airport and Chairman of Qatar Tourism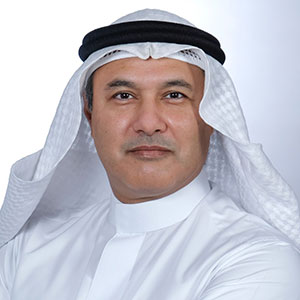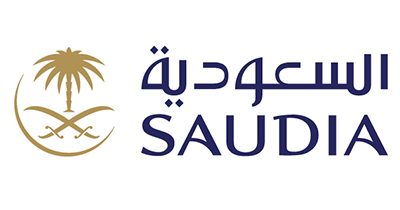 Capt Ibrahim Koshy
CEO
Saudia Airlines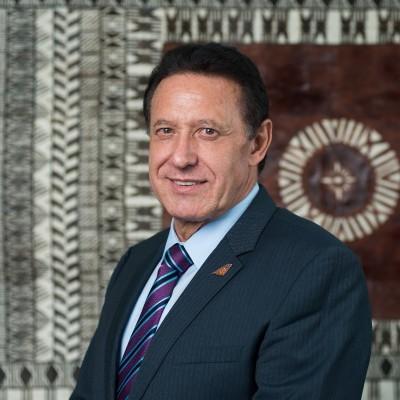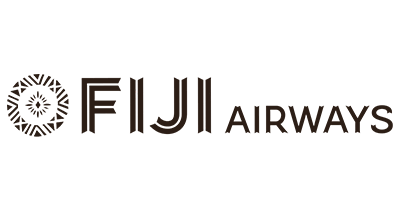 Andre Viljoen
Managing Director & CEO
Fiji Airways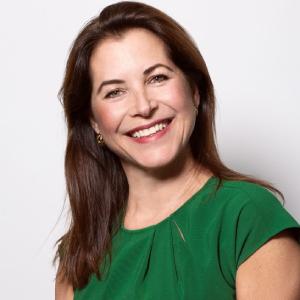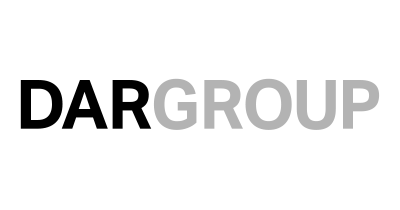 Catherine Tobaisinsky
Chief Growth Officer
Dar Group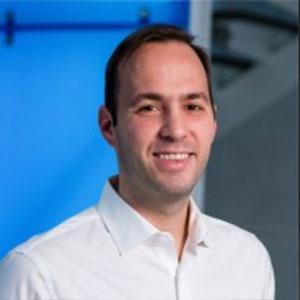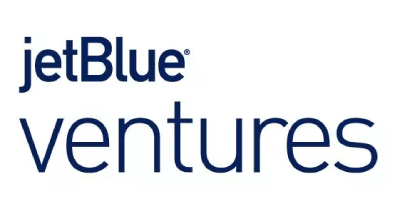 Stephen Snyder
Managing Director, Operations & Partnerships
JetBlue Ventures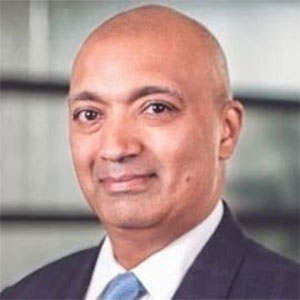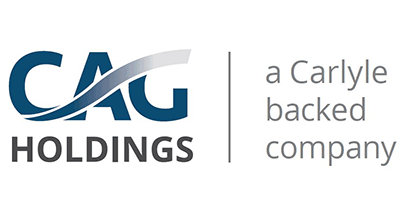 Amit Rikhy
President and CEO
CAG Holdings (A Carlyle Backed Company)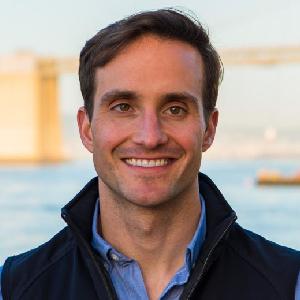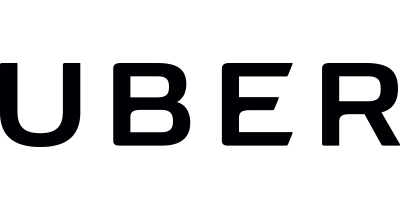 Rob Mitchell
Director, Head of Business Development - Airports, Events & Travel
Uber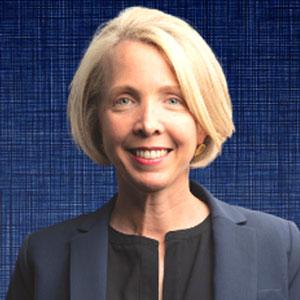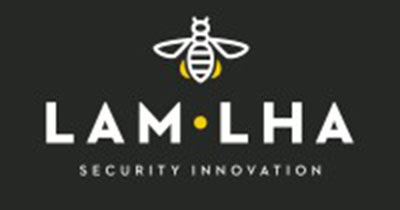 Anne Marie Pellerin
Founder and Managing Partner
LAM LHA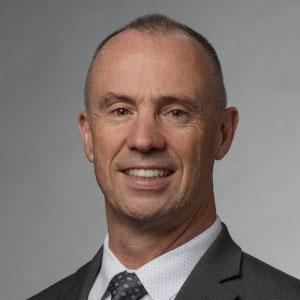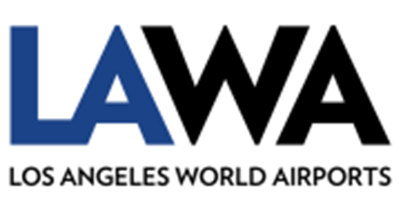 Ian Law
Chief Digital Transformation Officer
Los Angeles World Airports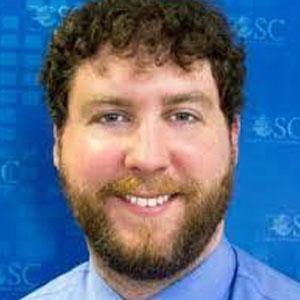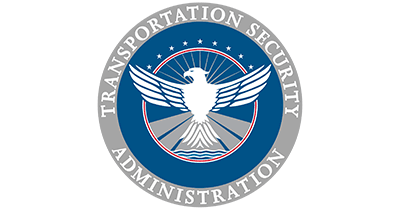 Matt Gilkeson
Director, Innovation Task Force
Transportation Security Administration (TSA)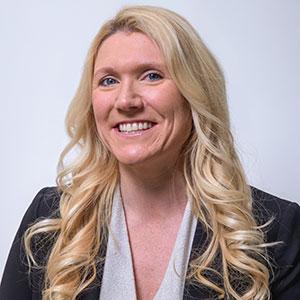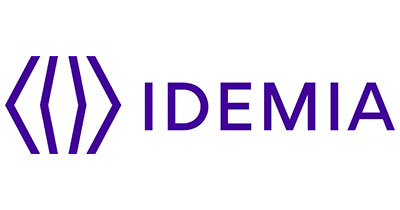 Lisa Sullivan
Executive Vice President- Travel and Transport
IDEMIA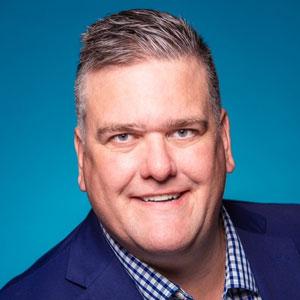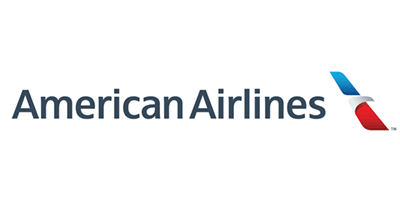 Tim Lorenzen
Senior Manager, Security Innovation
American Airlines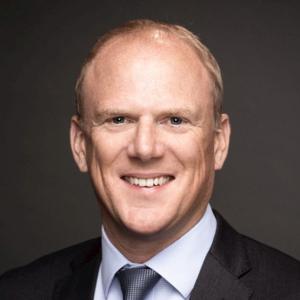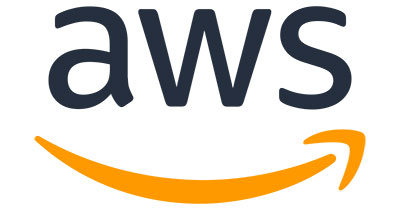 Bob Kwik
Global Head of Airports
Amazon Web Services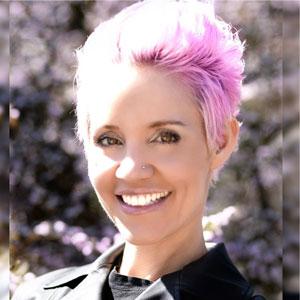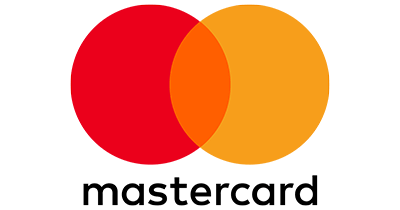 Sarah Clark
Senior Vice President - Digital Identity
Mastercard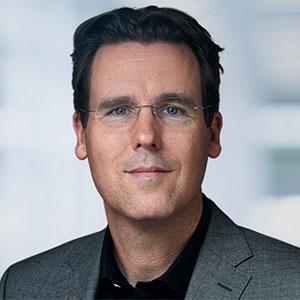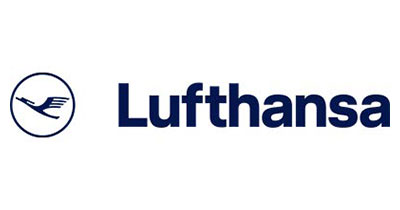 Dr. Bjoern Becker
Head of Future Intercontinental Experience Program
Lufthansa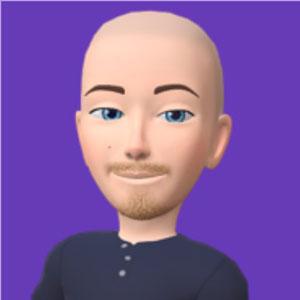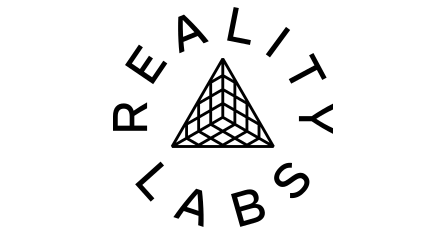 Bastian Schütz
Product & Business Development
Meta Reality Labs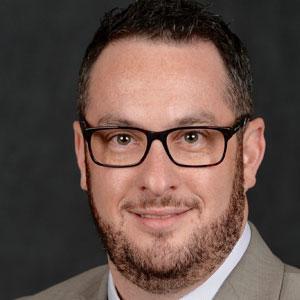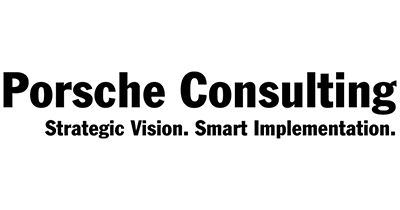 Joshua Hirschheimer
Practice Lead - Aerospace, Transportation and Logistics
Porsche Consulting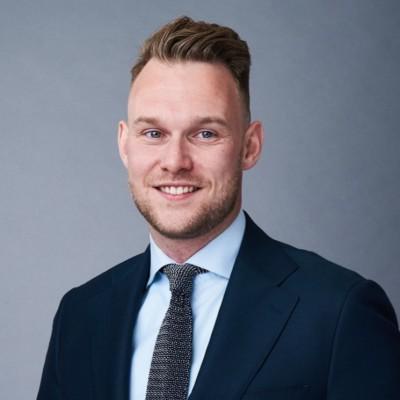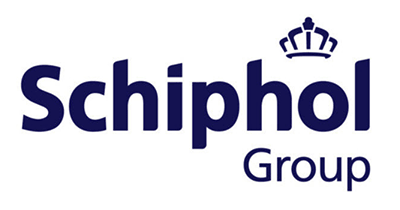 Dennis van Kleef
Programme Lead Baggage
Royal Schiphol Group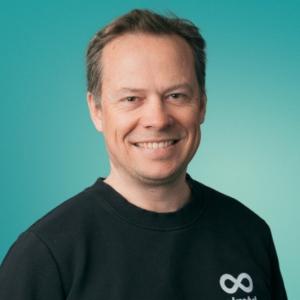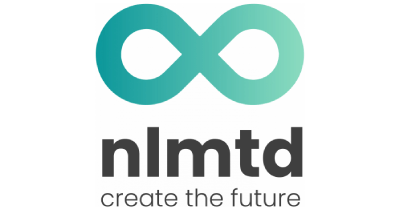 Manuel van Lijf
nterim Director – Innovation – Venture Building
nlmtd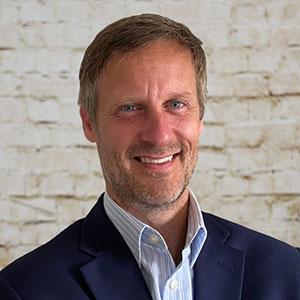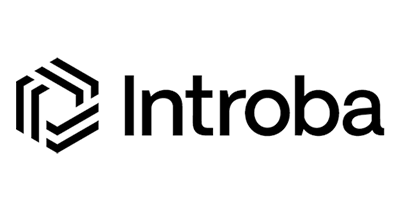 Chris Runde
Director of Strategy and Innovation
Introba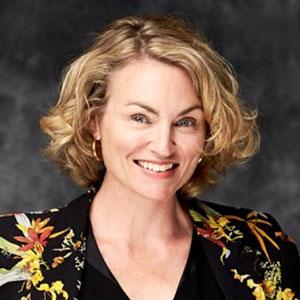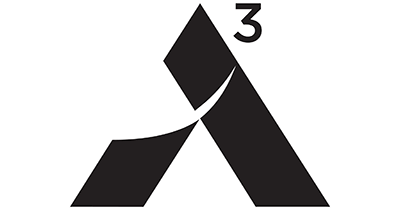 Paige Stanton Wilson
COO
Acubed by Airbus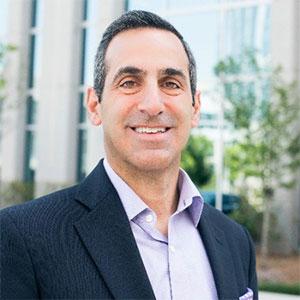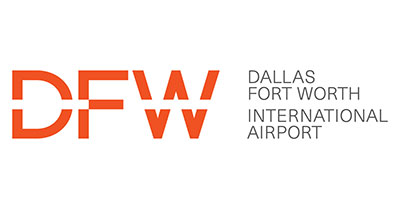 Paul Puopolo
Executive Vice President of Innovation
Dallas-Fort Worth International Airport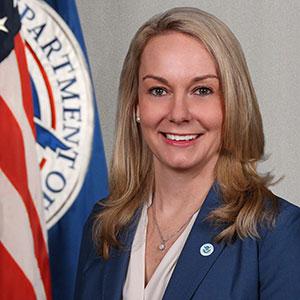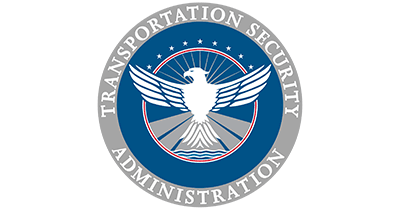 Melissa Conley
Executive Director of Capability Management and Innovation
Transportation Security Administration (TSA)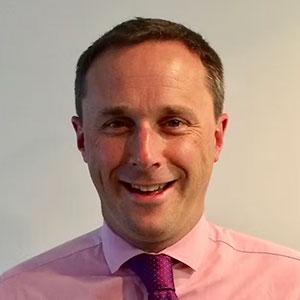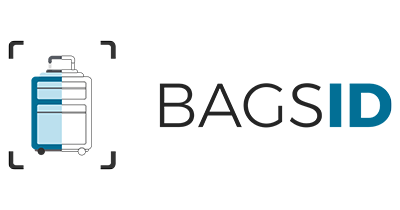 Richard Vandy
VP - Systems Integration and Partnerships
BagsID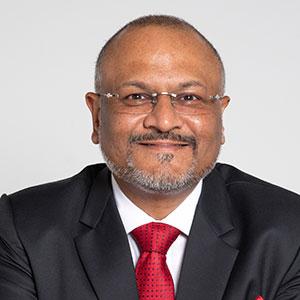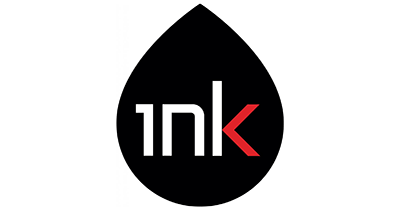 Javed Malik
Chair of the Advisory Board
Ink Innovation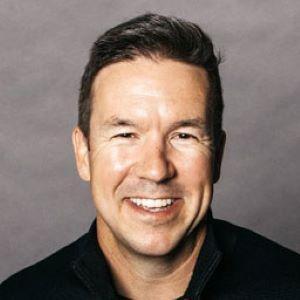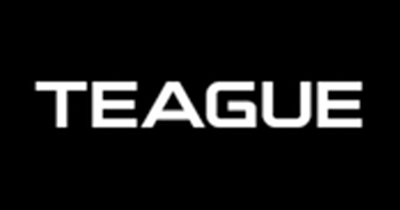 Devin Liddell
Principal Futurist
Teague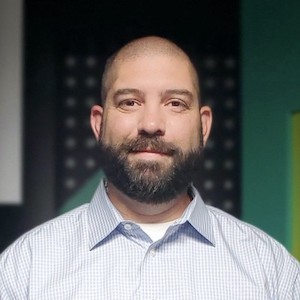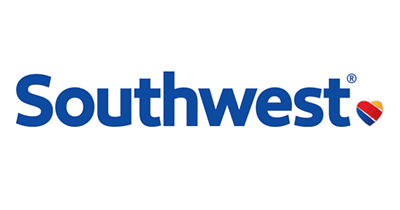 Kevin Kleist
Senior Emerging Trends Advisor
Southwest Airlines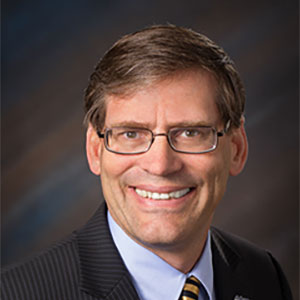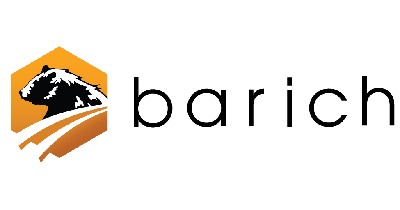 Samuel Ingalls
Principal
Barich, Inc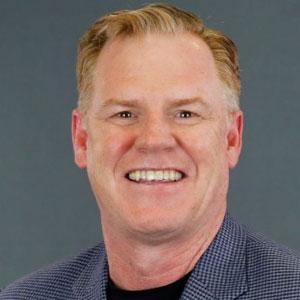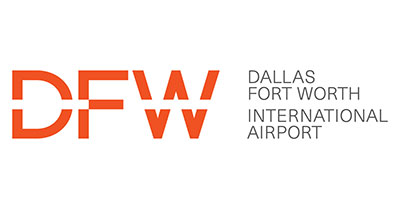 Michael Youngs
Vice President Information Technology
Dallas-Fort Worth International Airport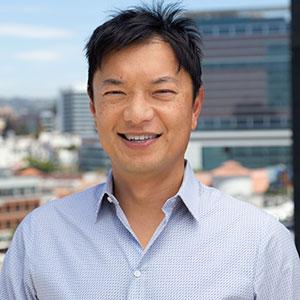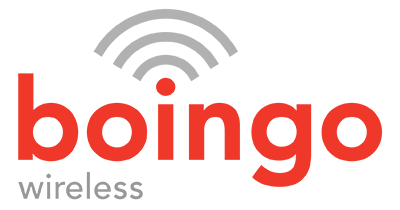 Walt Shaw
Senior Director of Product
Boingo Wireless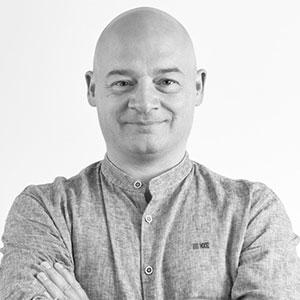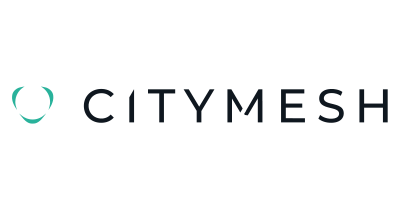 Maarten Van Aerde
General Manager
Citymesh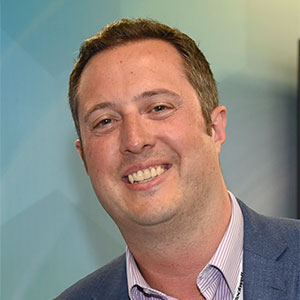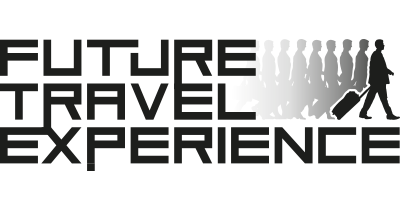 Daniel Coleman
Founder & CEO
Future Travel Experience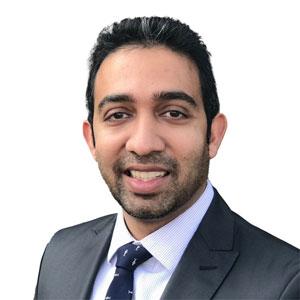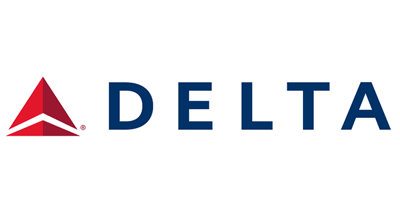 Ravi Vanmali
Managing Director, Operations Strategy, Data, & Implementation
Delta Air Lines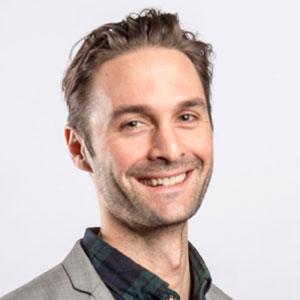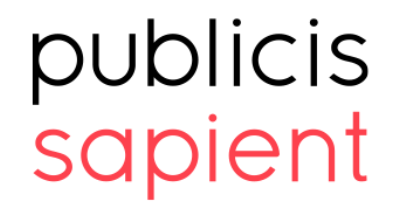 Dan Liebermann
Managing Director, Management Consulting
Publicis Sapient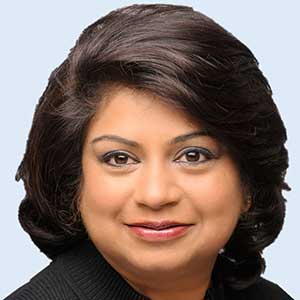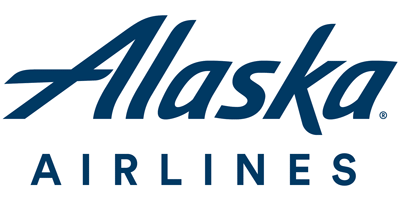 Charu Jain
Senior Vice President Merchandising & Innovation
Alaska Airlines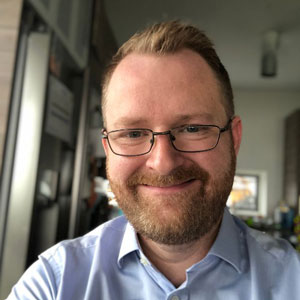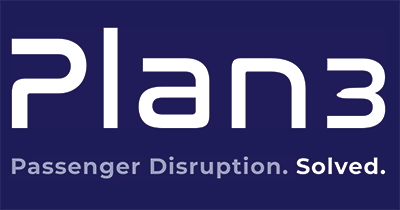 Sveinn Akerlie
CEO
Plan3 & former CIO of WOW air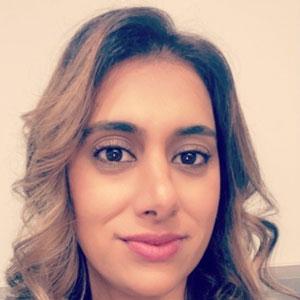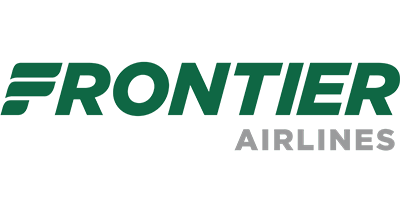 Maninder Bahia
Interim Chief Information Officer (CIO)
Frontier Airlines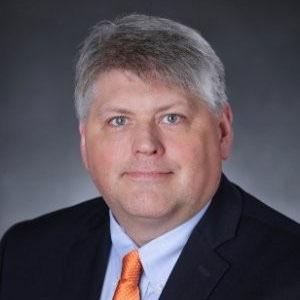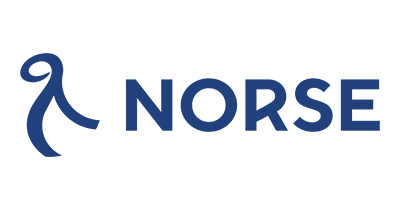 Ted Hutchins
Chief Information Officer
Norse Atlantic Airways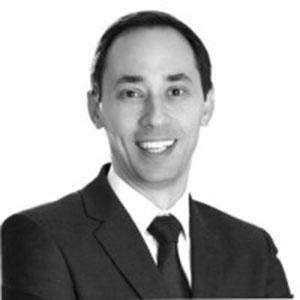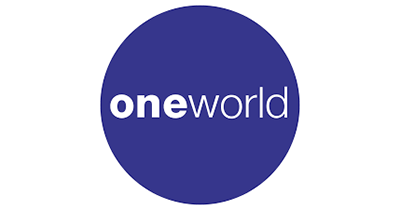 Jaron Millner
Director, Head of Carrier oneworld Digitalisation
Oneworld Management Company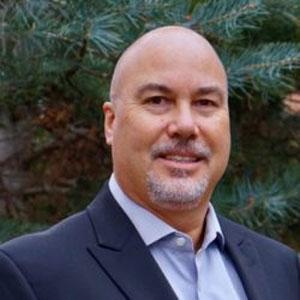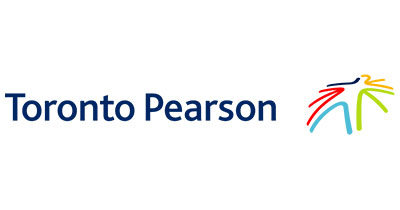 Darin Juby
Head of Baggage Transformation, Future Travel Experience & Managing Director, Operational Performance Transformation
Greater Toronto Airports Authority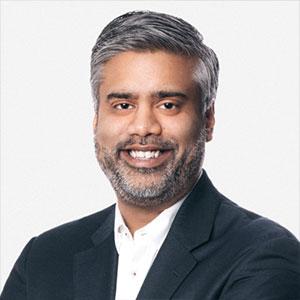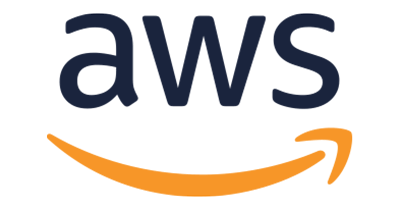 Shaown Nandi
Solutions Architect & Customer Solutions Leader
Amazon Web Services (AWS) & former CIO of Dow Jones and Head of Shared Technology Services for News Corp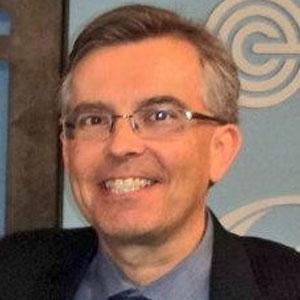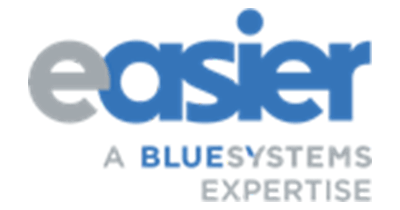 Hervé Muller
Head of Airport Sales
EASIER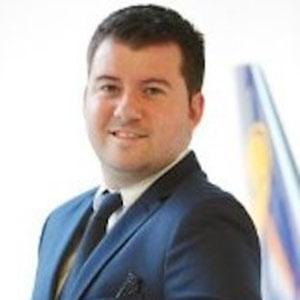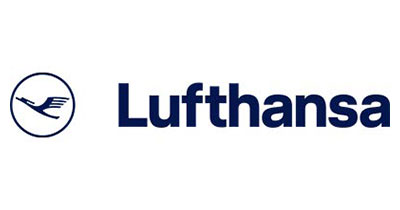 Patrick Sgueglia
, Product Development, Airport Experience, Biometrics, Regulatory
Lufthansa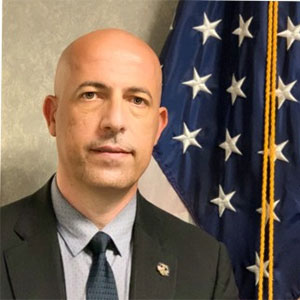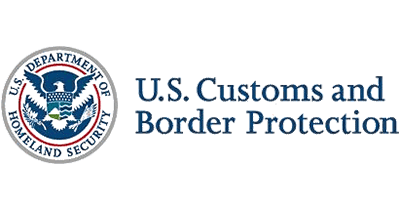 Nael Samha
Executive Director, Targeting, Vetting and Biometrics Systems
U.S. Customs and Border Protection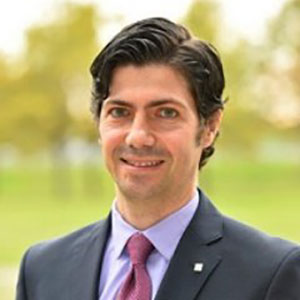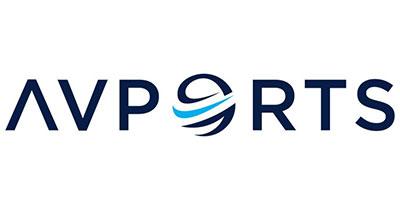 Arturo Garcia-Alonso
Chief Strategy Officer
Avports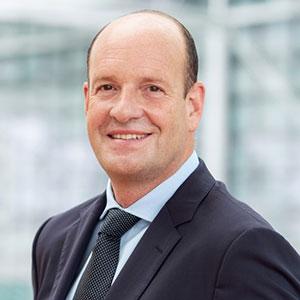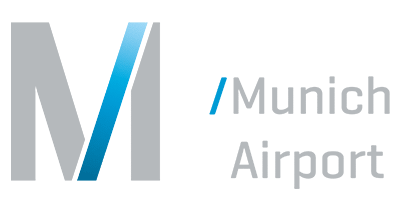 Dr. Jan-Henrik Andersson
Chief Commercial Officer (CCO) & Chief Security Officer (CSO)
Munich Airport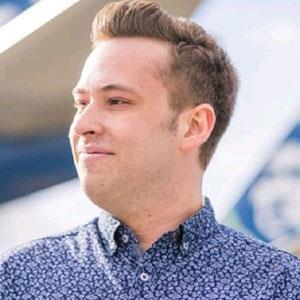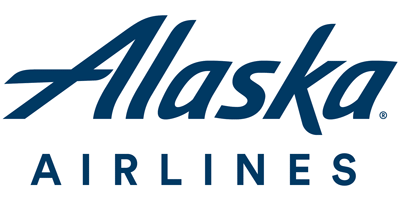 Gus Naughton
Senior Software Engineer, Emerging Technologies
Alaska Airlines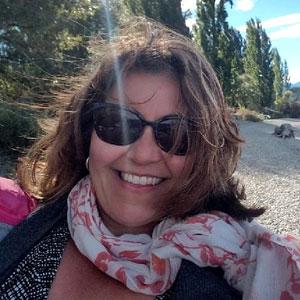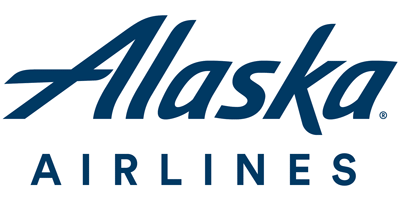 Jean Carlon
Product Manager of Airport Guest Technology
Alaska Airlines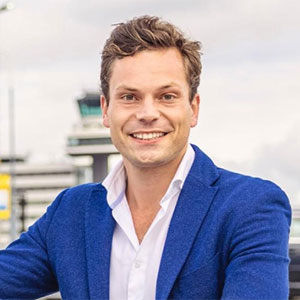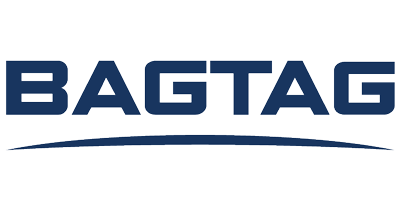 Jasper Quak
Managing Director
BAGTAG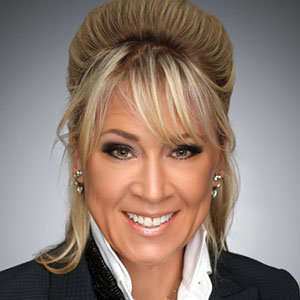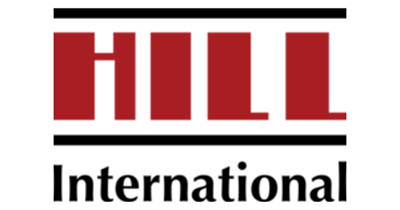 Yvonne Bilshausen
Vice President of Aviation, U.S. West & Canada
Hill International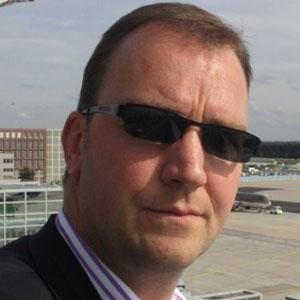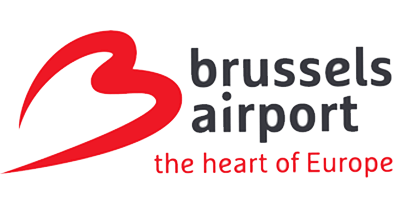 Philip Autekie
Masterplanning and Design Manager
Brussels Airport Company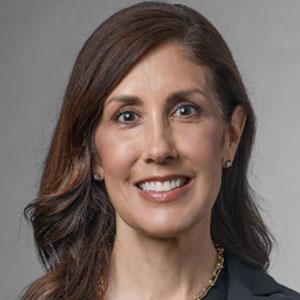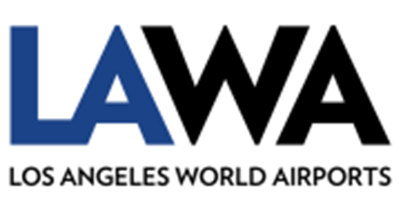 Terri Mestas
Chief Development Officer
Los Angeles World Airports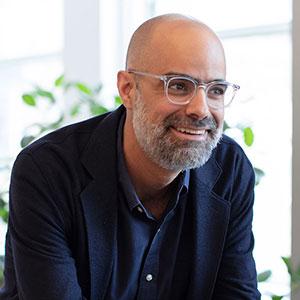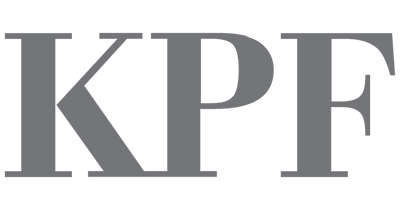 Forth Bagley
Principal
Kohn Pedersen Fox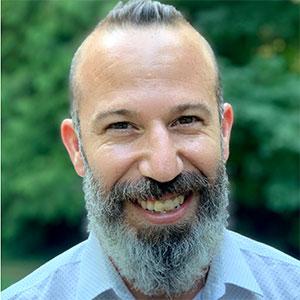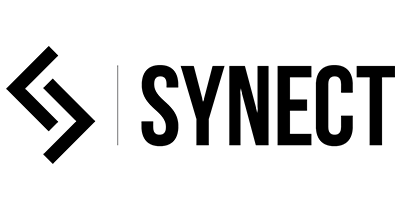 Yahav Ran
CEO
Synect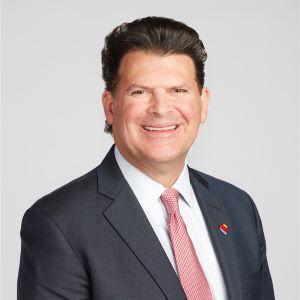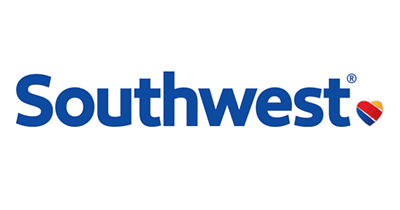 Steve Sisneros
VP Airport Affairs
Southwest Airlines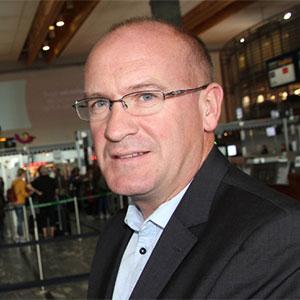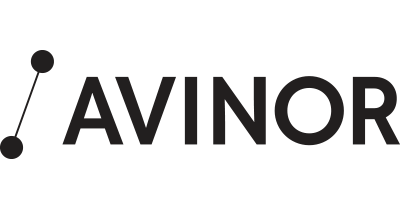 Idar Sørgjerd
Department Manager, BHS, Tech & Op. Excellence
Avinor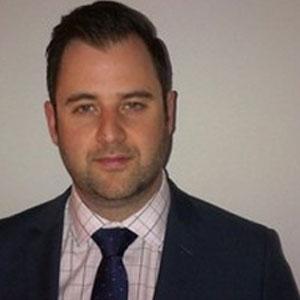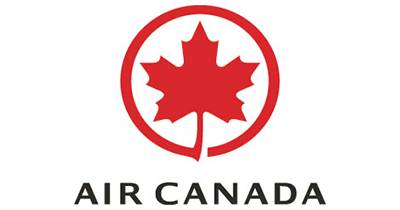 Jason Odey
Director, Global Baggage Excellence
Air Canada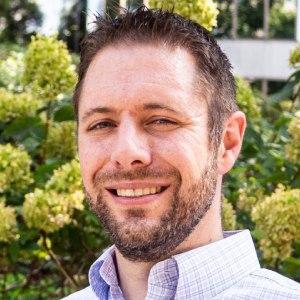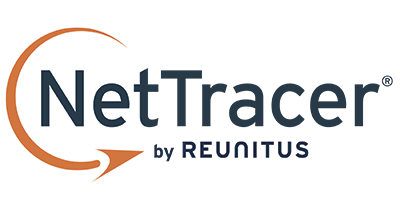 Byron Smith
Chief Technology Officer
NetTracer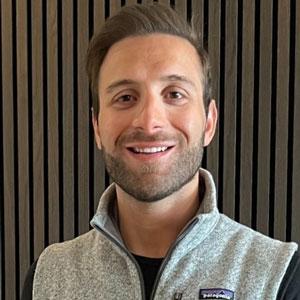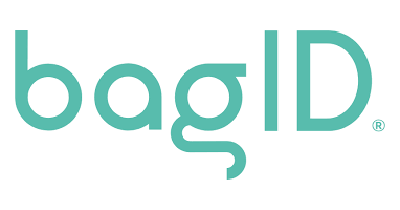 Jan Vidar Nalbant
CCO
BagID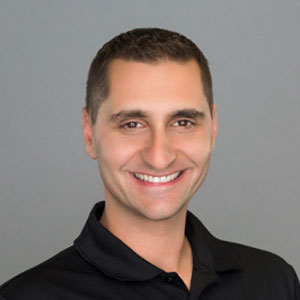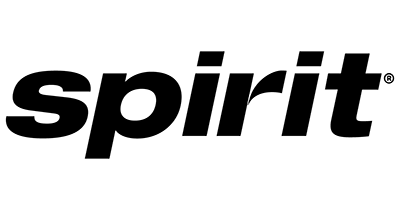 Mike Byrom
Vice President, Airports & Crew Services
Spirit Airlines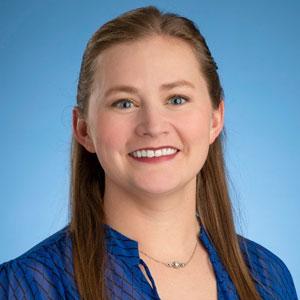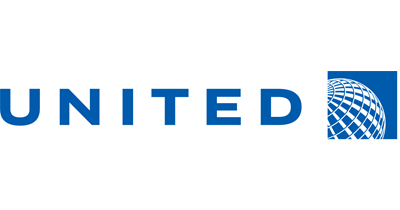 Devon Heyns
Director - Customer Innovation & Solutions
United Airlines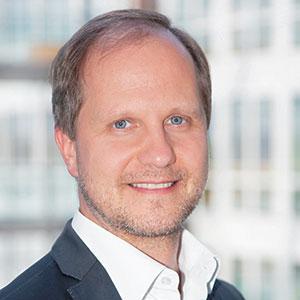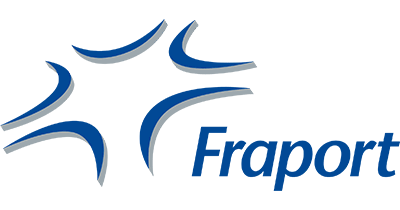 Jens Sanner
Program Director for Digital Services and Transformation
Fraport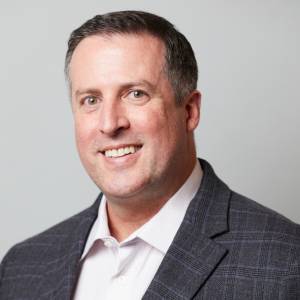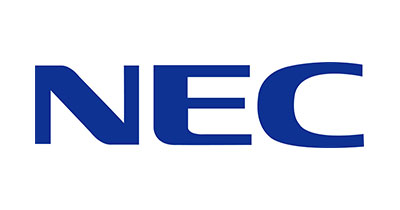 Bill Carleton
Director, Advanced Recognition Systems
NEC Corporation of America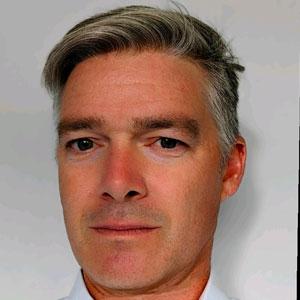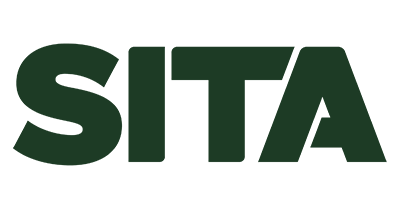 Forest Beattie
Solution Engineer Senior Manager
SITA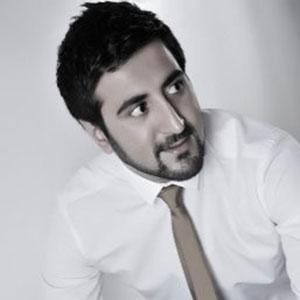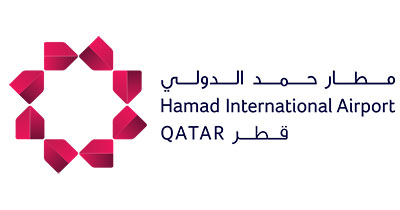 Haider Arif Hayat
Head of Enterprise Information Architecture, Analytics & AI
Hamad International Airport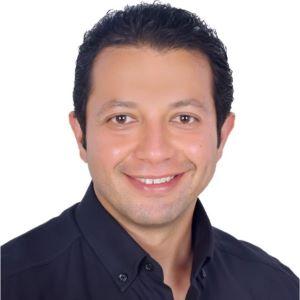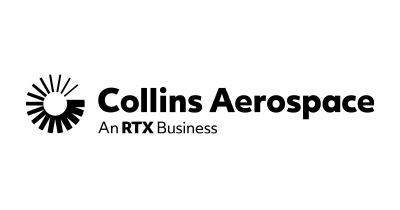 Rakan Khaled
General Manager, Airport Solutions
Collins Aerospace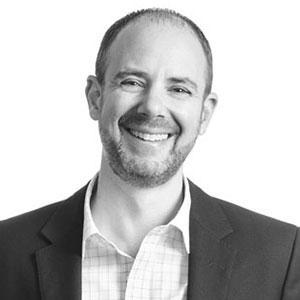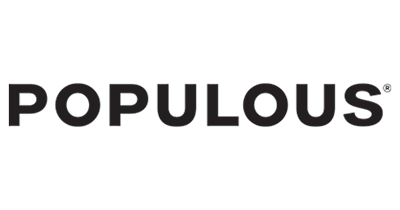 Geoffrey Ax
Ax, Principal / Aviation Market Leader
Populous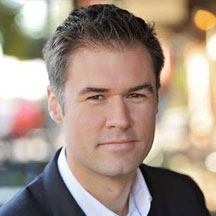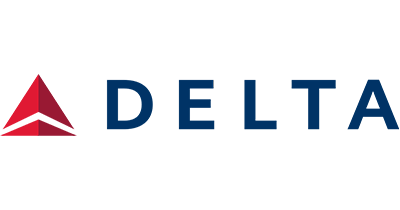 Greg Forbes
Managing Director Airport Experience
Delta Air Lines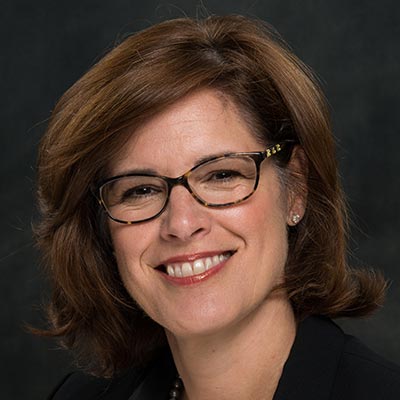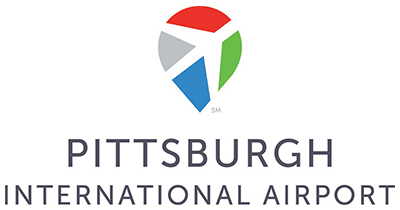 Christina Cassotis
CEO
Pittsburgh International Airport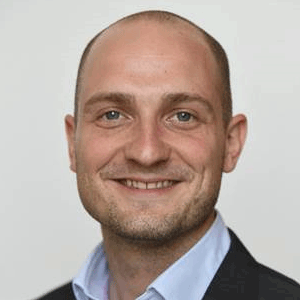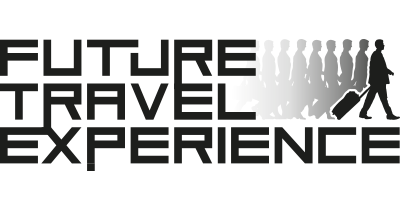 Ryan Ghee
Chief Operating Officer
Future Travel Experience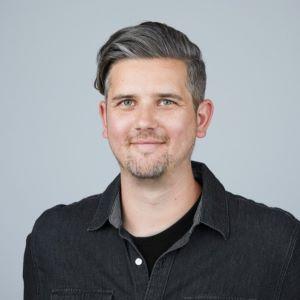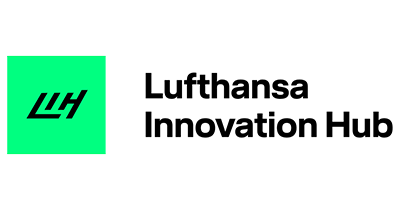 Tino Klaehne
Director Strategic Innovation & Intelligence
Lufthansa Innovation Hub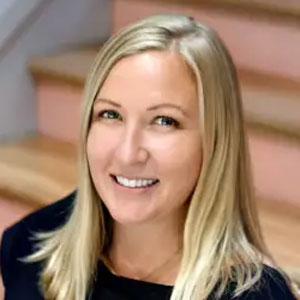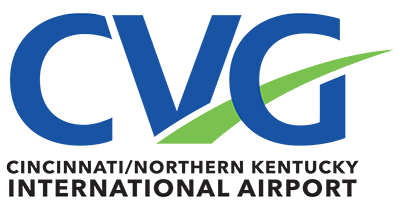 Naashom Marx
Director of Strategic Innovation - Advanced Mobility
Cincinnati / Northern Kentucky International Airport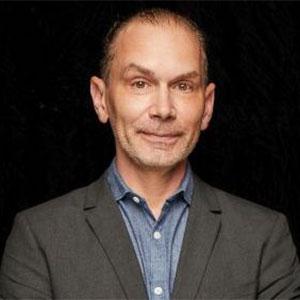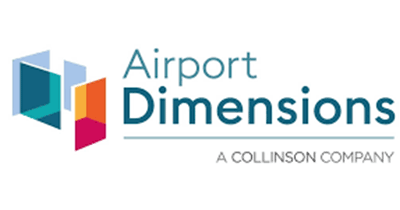 Chris Hartman
Director Business Development Digital Experience
Airport Dimensions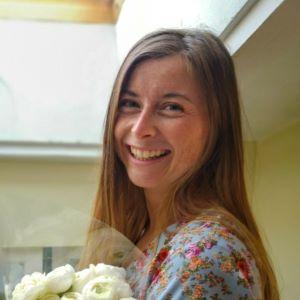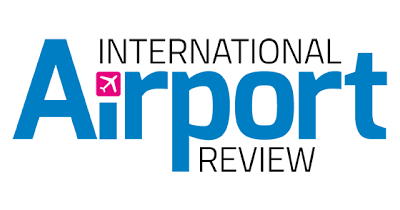 Holly Miles
Editor
International Airport Review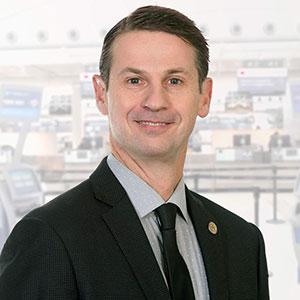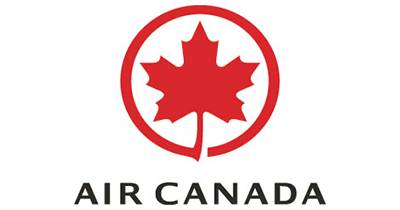 Derwin Cady
Manager, Airport Technology and Product Development
Air Canada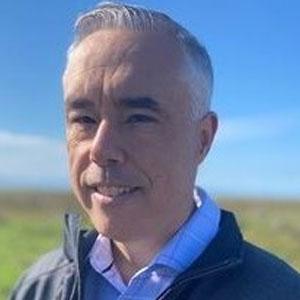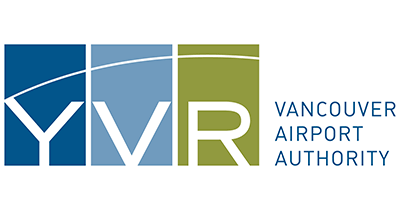 James Snowdon
IT Director, Infrastructure Airport Applications
Vancouver Airport Authority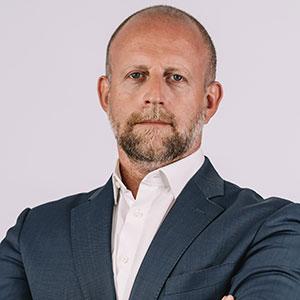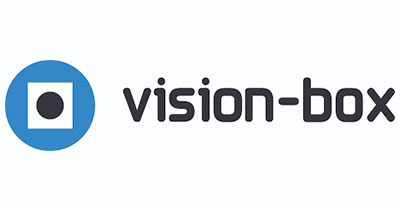 Jean-Francois Lennon
Vice President Strategic Sales & Global Partnerships
Vision-Box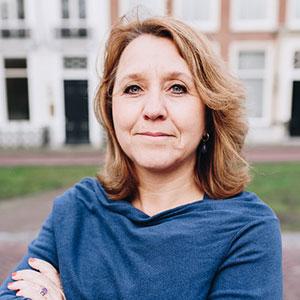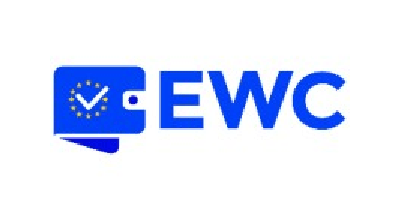 Annet Steenbergen
Advisor
EU Digital Wallet Consortium (EWC)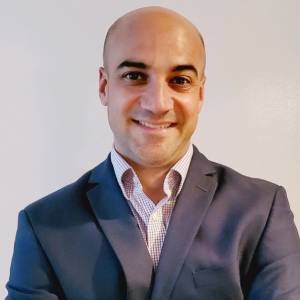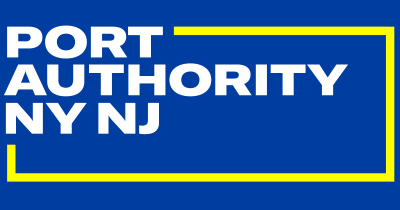 Ray Viggiano
Assistant Manager of Customer Service Delivery
Port Authority of NY & NJ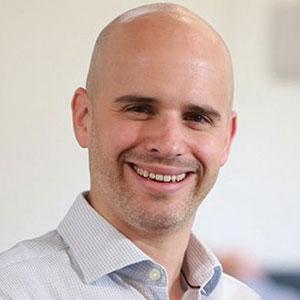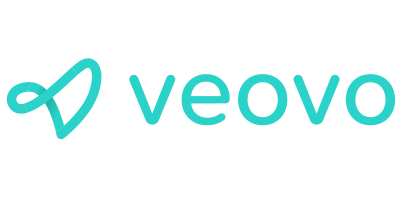 James Williamson
CEO
Veovo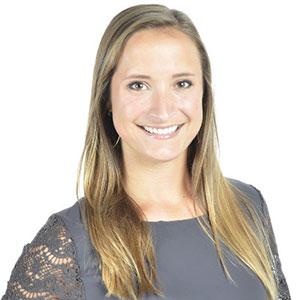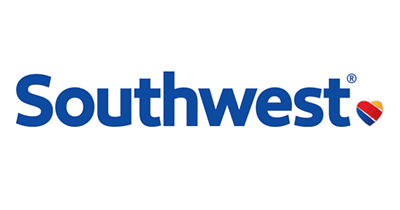 Susan Lewis
Manager of CX Analytics Team
Southwest Airlines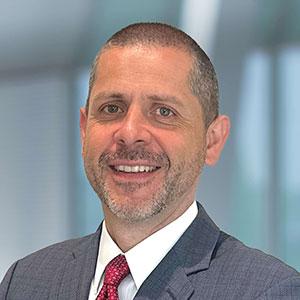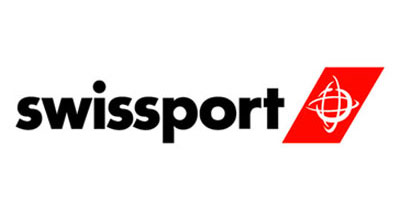 Nelson Camacho
CEO North America
Swissport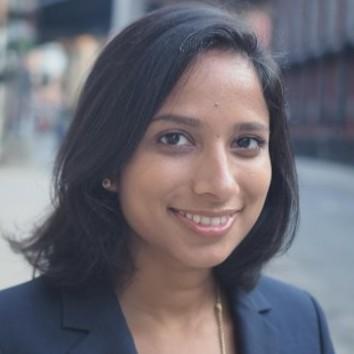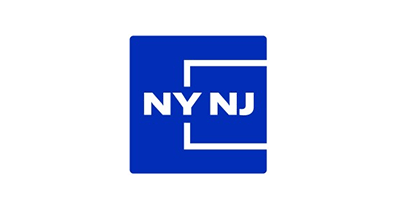 Elizabeth Paul
Manager, Aviation Technology and Innovation
The Port Authority of New York & New Jersey (PANYNJ)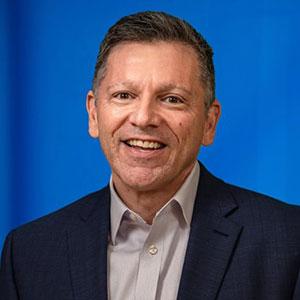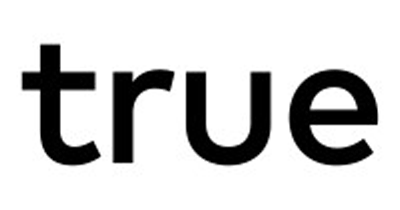 Ed Baklor
Partner, Consumer Practice, Travel, Leisure & Hospitality
True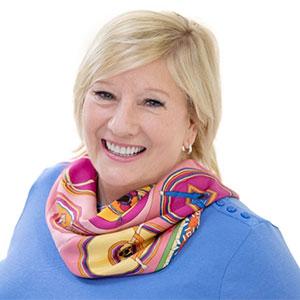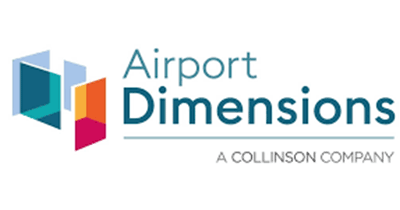 Nancy Knipp
President of the Americas
Airport Dimensions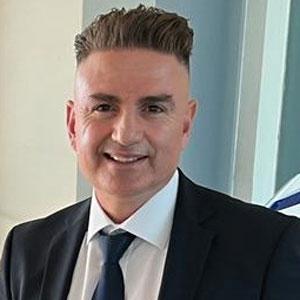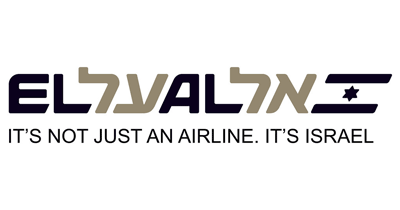 Oren Cohen Butansky
EVP & Chief Customer Experience Officer
EL AL Israel Airlines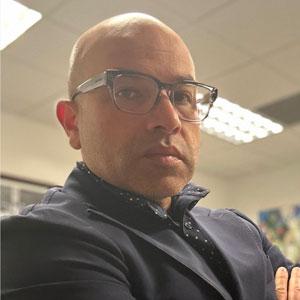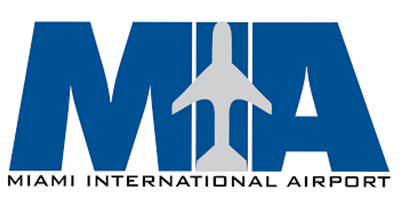 Rupen Singh Philloura
Director of Terminal Operations, Customer Service & AOCC
Miami International Airport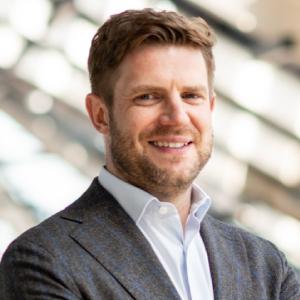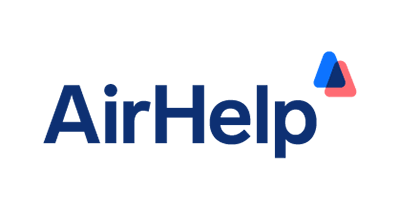 Tomasz Pawliszyn
CEO
AirHelp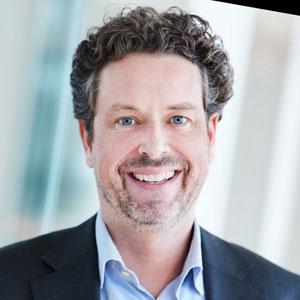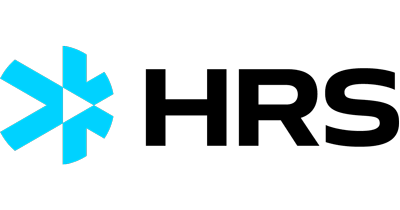 Yvo van der Tol
CCO
HRS Crew & Passenger Solutions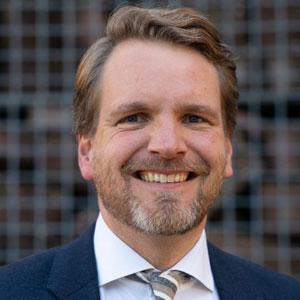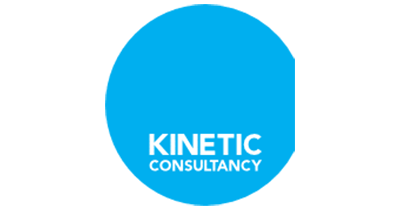 Martijn Steur
Managing Director
Kinetic Consultancy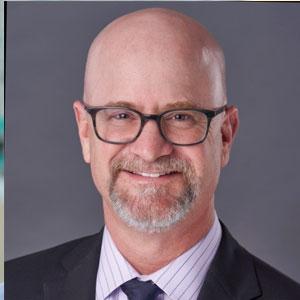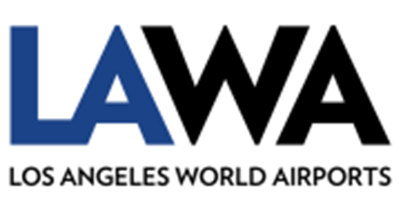 Dave Jones
Deputy Executive Director - Commercial Development
Los Angeles World Airports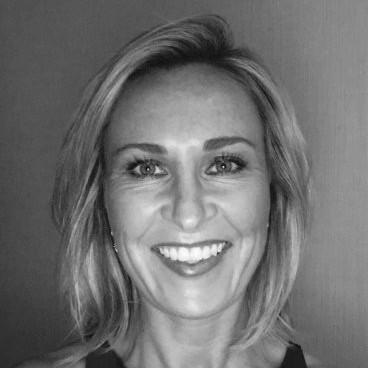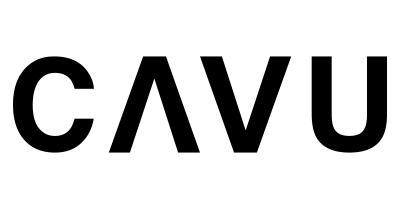 Sarah Gipple
Head of Partnerships
CAVU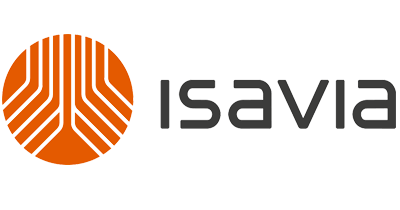 Dadi Runarsson
Chief Commercial & Airport Development Officer
Keflavik Airport – Isavia Ltd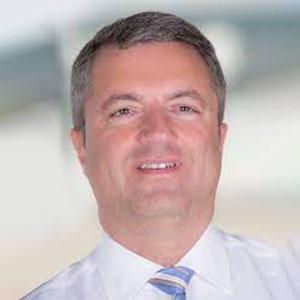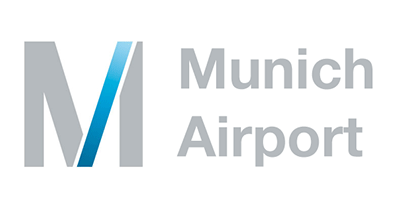 Velissarios Eleftheriou
Expert
Munich Airport International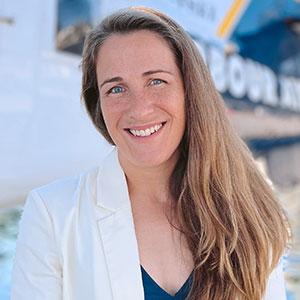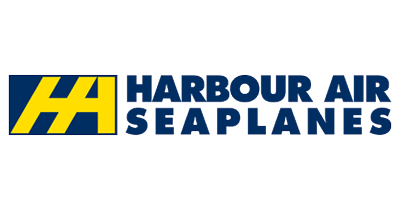 Suzanne Bremski
Head of Digital & Customer Experience
Harbour Air Seaplanes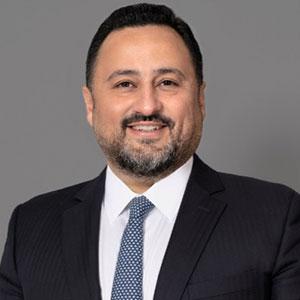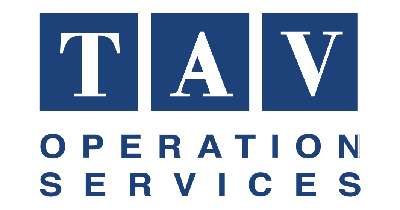 Güçlü Batkin
CEO
TAV Operation Services
FTE Global registration
Find out FTE Global 2023 registration options
Have a question?
Contact us using our online form.
Book your booth
Exhibit your product or service. Contact our team to discuss the opportunities available:

Speakers that took part in FTE Global 2022 include:
---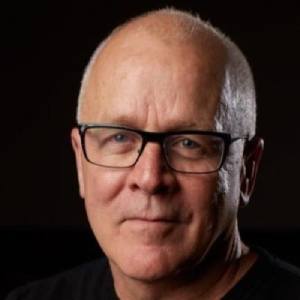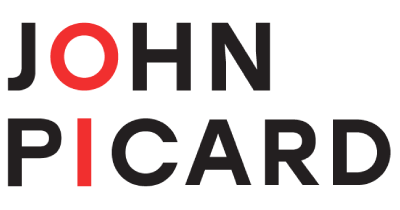 John Picard
Futurist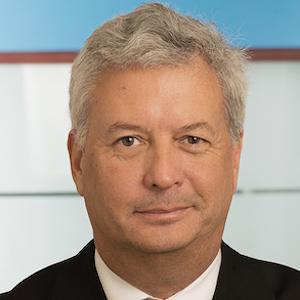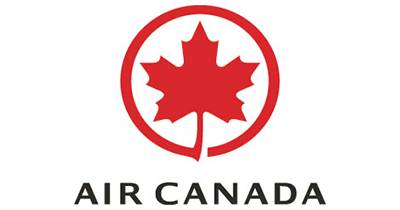 Michael Rousseau
President and Chief Executive Officer
Air Canada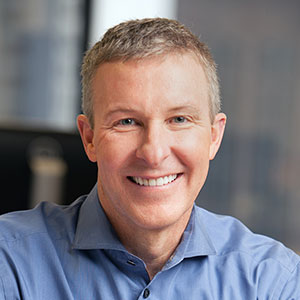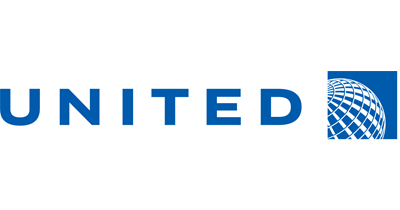 Scott Kirby
CEO
United Airlines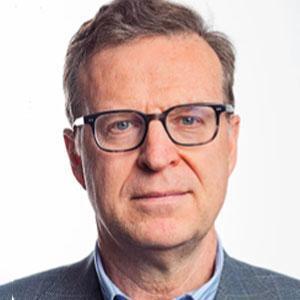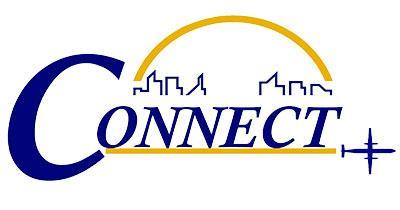 John Thomas
CEO
Connect Airlines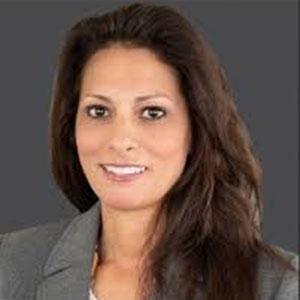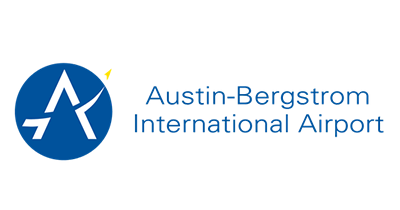 Jacqueline Yaft
CEO
Austin-Bergstrom International Airport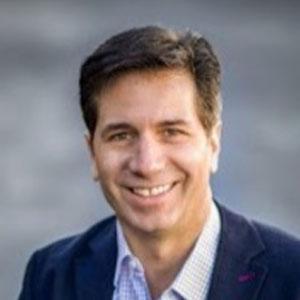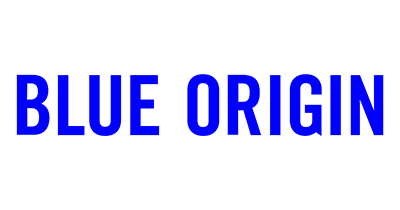 John Couluris
Vice President, Lunar Permanence
Blue Origin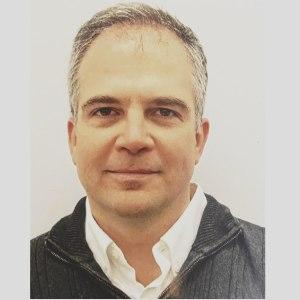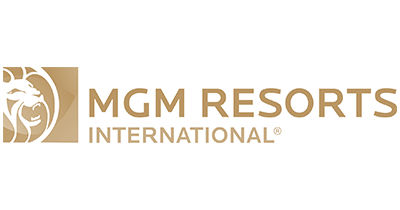 Jeff Crist
SVP, Enterprise, Regional Properties, and Gaming Technology and Digital
MGM Resorts International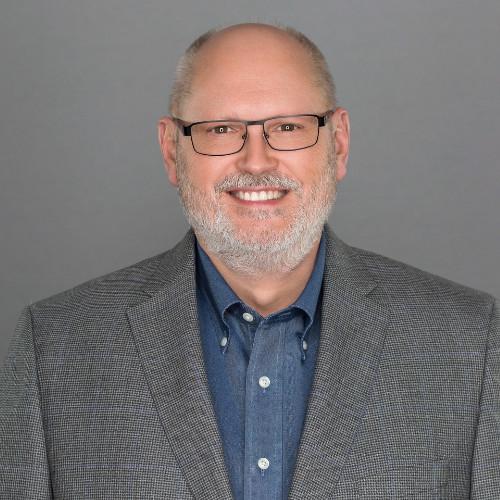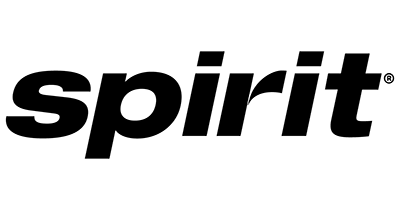 Rocky Wiggins
Senior Vice President & Chief Information Officer
Spirit Airlines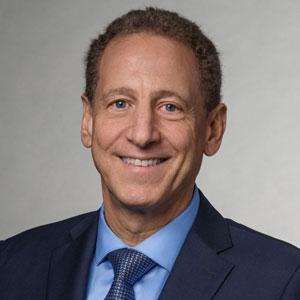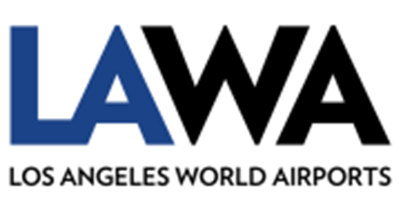 Justin Erbacci
CEO
Los Angeles World Airports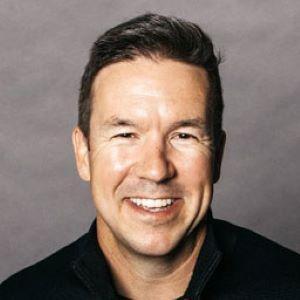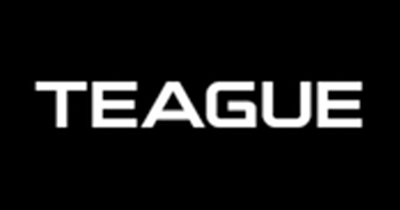 Devin Liddell
Principal Futurist
Teague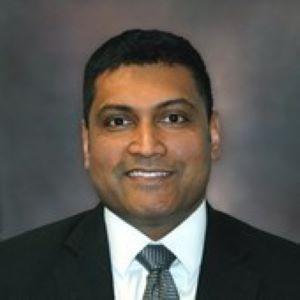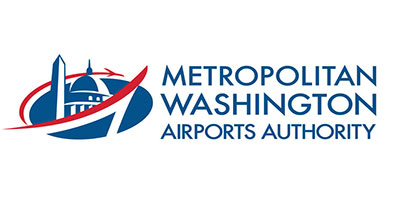 Goutam Kundu
EVP & Chief Digital Strategy and Information Officer
Metropolitan Washington Airports Authority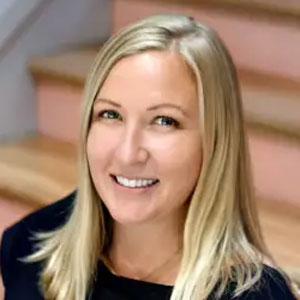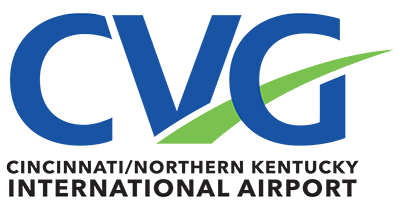 Naashom Marx
Director of Strategic Innovation - Advanced Mobility
Cincinnati / Northern Kentucky International Airport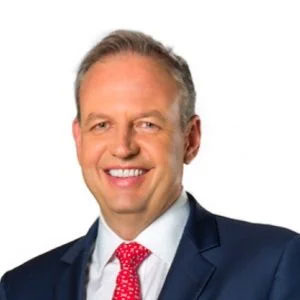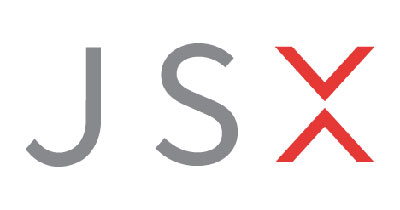 Alex Wilcox
CEO & Co-founder
JSX & Board Member, LATAM Airlines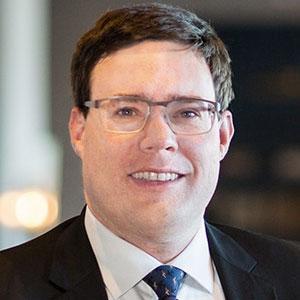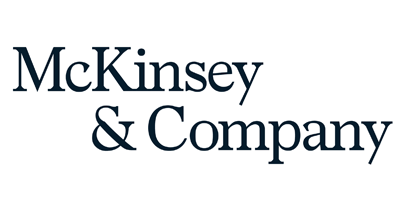 Robin Riedel
Partner
McKinsey & Company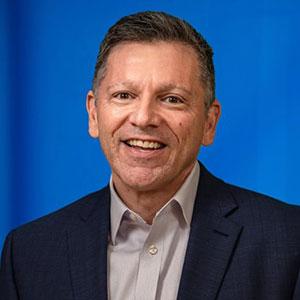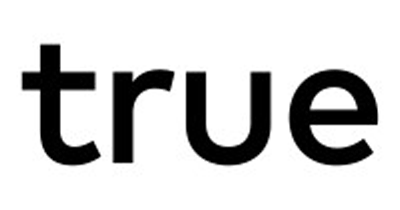 Ed Baklor
Partner, Consumer Practice, Travel, Leisure & Hospitality
True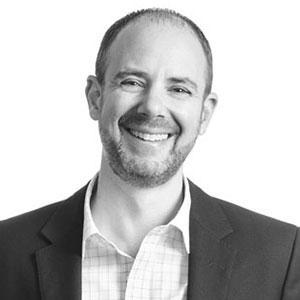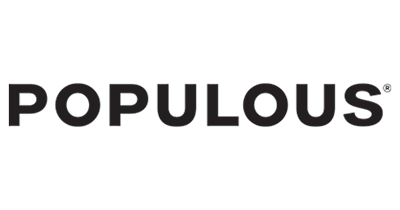 Geoffrey Ax
Ax, Principal / Aviation Market Leader
Populous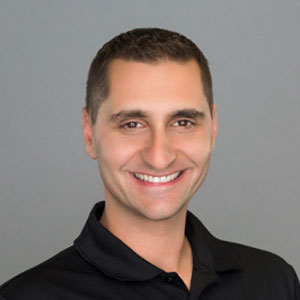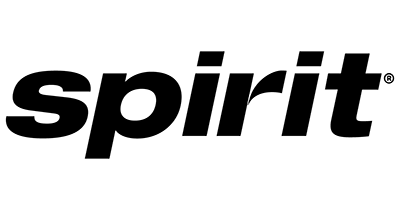 Mike Byrom
Vice President, Airports & Crew Services
Spirit Airlines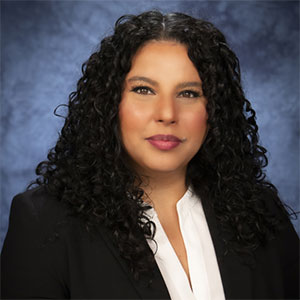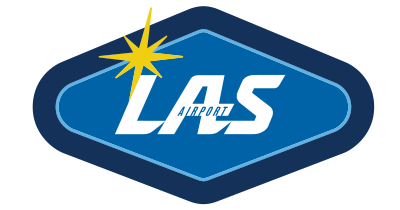 Rishma M. Khimji
Chief Information Technology Officer
Harry Reid International Airport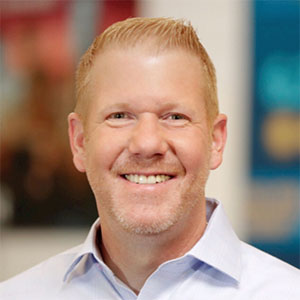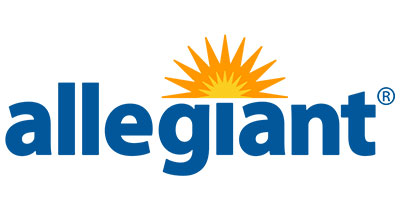 Scott DeAngelo
Executive Vice President – Chief Marketing Officer
Allegiant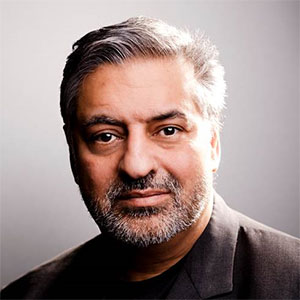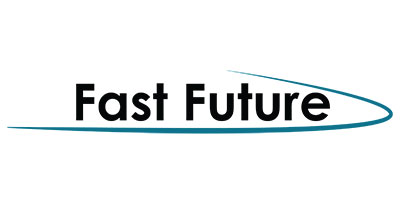 Rohit Talwar
CEO
Fast Future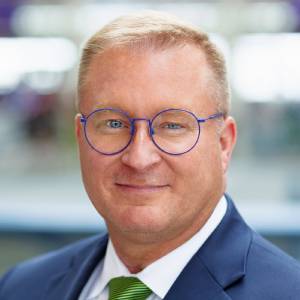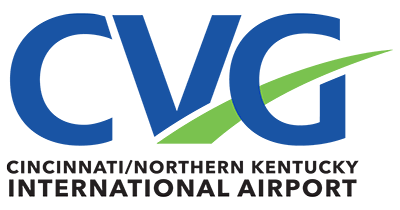 Brian Cobb
Chief Innovation Officer
Cincinnati / Northern Kentucky International Airport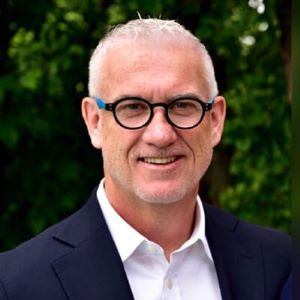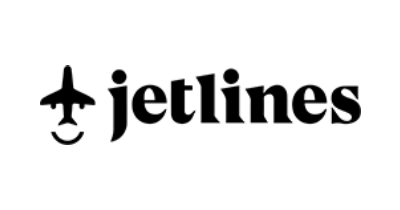 Duncan Bureau
Chief Commercial Officer (CCO)
Canada Jetlines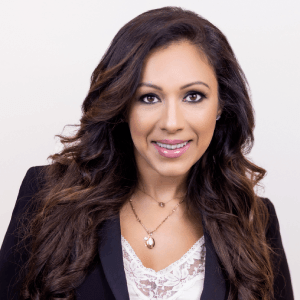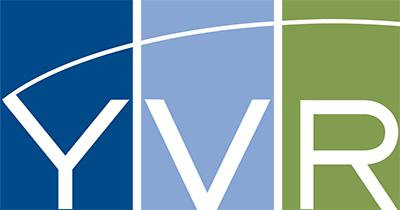 Linda Schucroft
Director, Innovation
YVR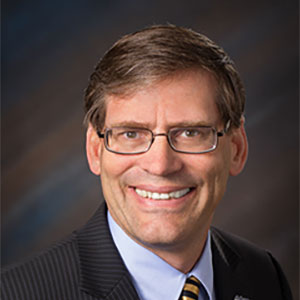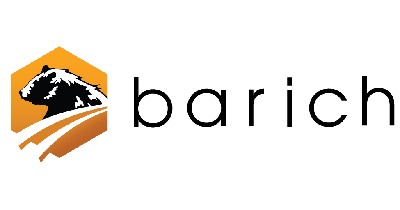 Samuel Ingalls
Principal
Barich, Inc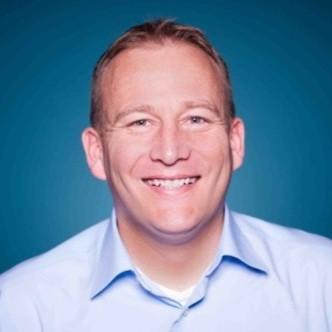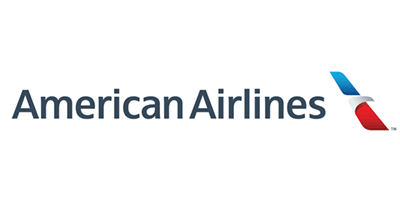 Preston Peterson
Director of Customer Experience Innovation
American Airlines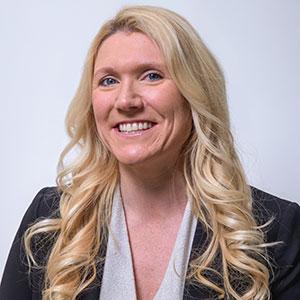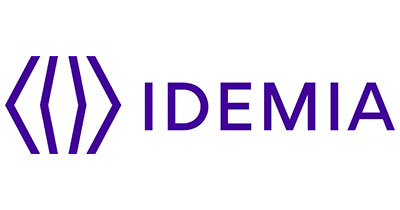 Lisa Sullivan
Executive Vice President- Travel and Transport
IDEMIA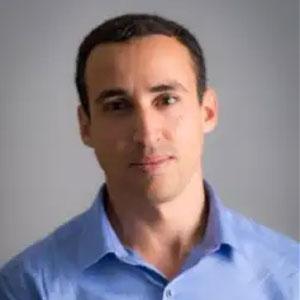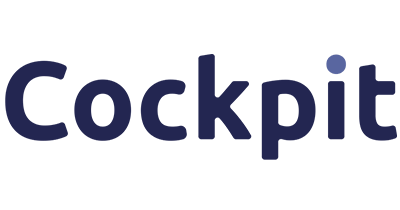 Oz Eliav
CEO
Cockpit Innovation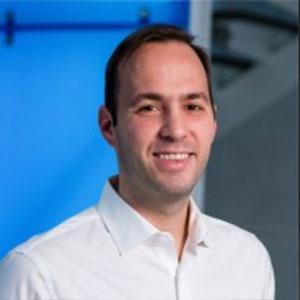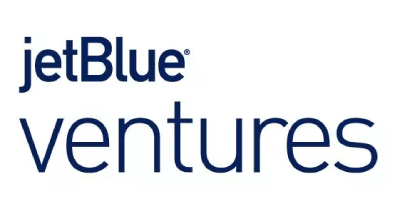 Stephen Snyder
Managing Director, Operations & Partnerships
JetBlue Ventures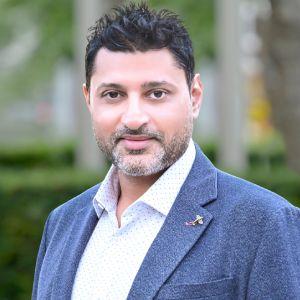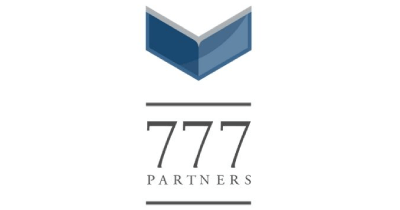 Manish Raniga
CEO of Airline Investments
777 Partners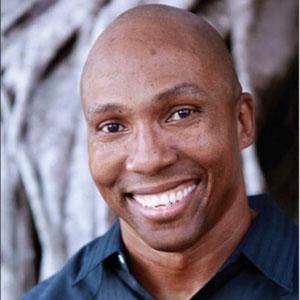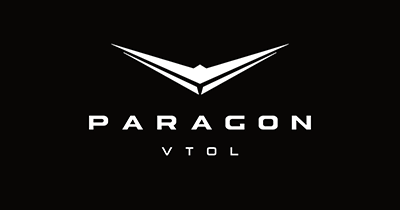 Thanos Smith
Chief Visionary Officer
Paragon VTOL Aerospace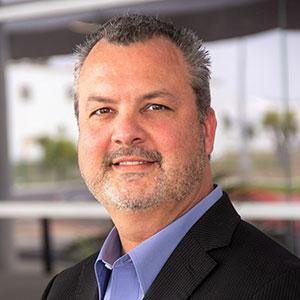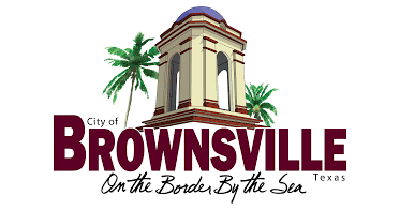 Bryant Walker
ACM / Aviation Administrator
City of Brownsville – Department of Aviation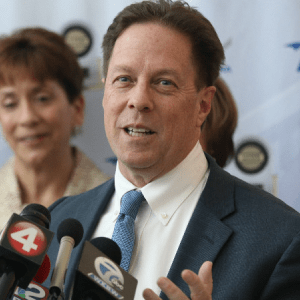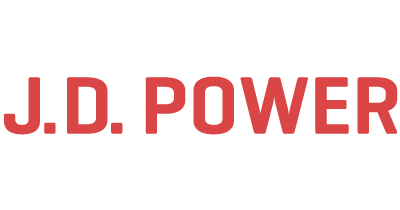 Michael Taylor
Managing Director of Travel, Hospitality, and Retail Intelligence
J.D. Power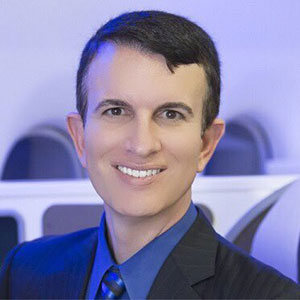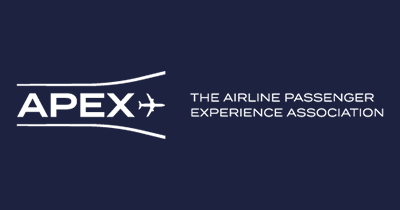 Dr. Joe Leader
CEO
APEX/IFSA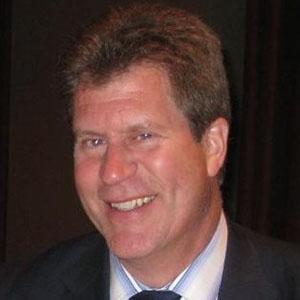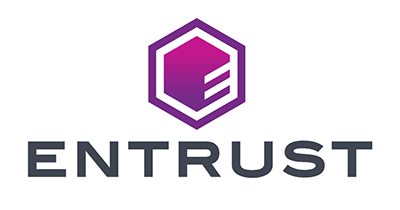 Gordon Wilson
VP of Identity Verification
Entrust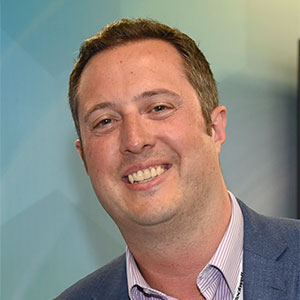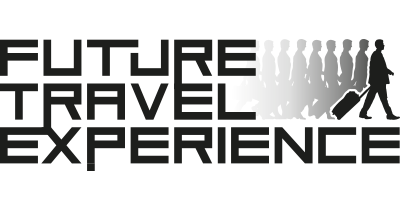 Daniel Coleman
Founder & CEO
Future Travel Experience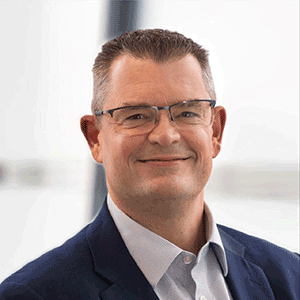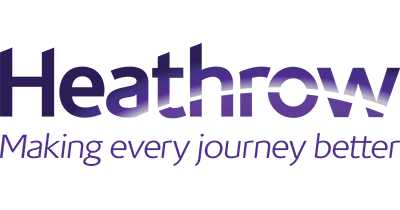 Chris Annetts
Chief Strategy Officer
Heathrow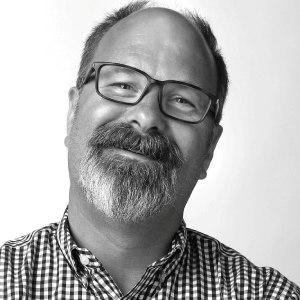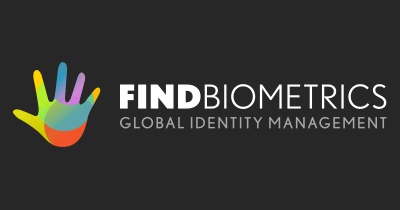 Doug OGorden
Director of Digital Media & Events
FINDBiometrics.com & MobileIDWorld.com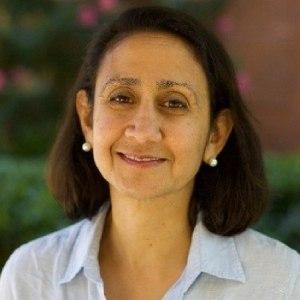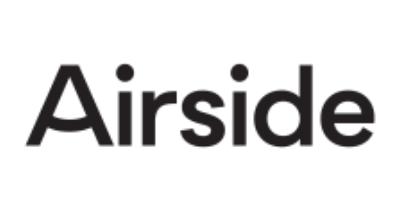 Amena Ali
CEO
Airside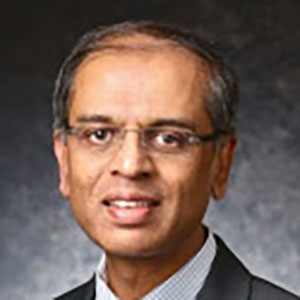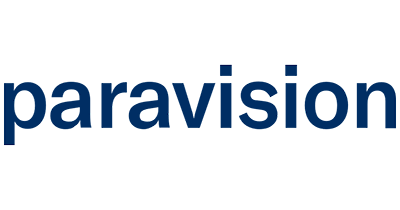 Kris Ranganath
Senior Vice President of Innovation
Paravision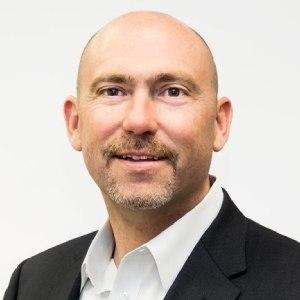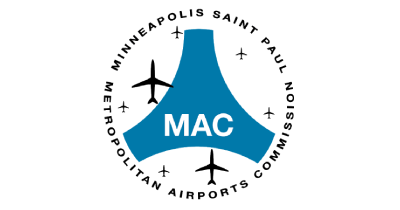 Eduardo Valencia
CIO
Metropolitan Airports Commission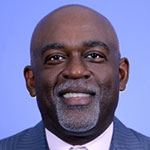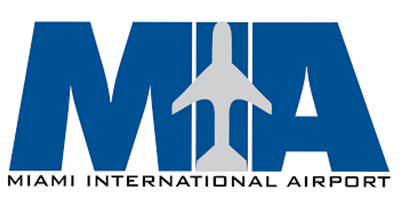 Maurice Jenkins
Chief Innovation Officer
Miami International Airport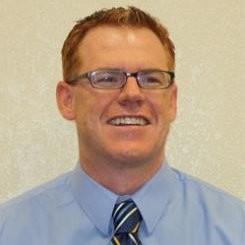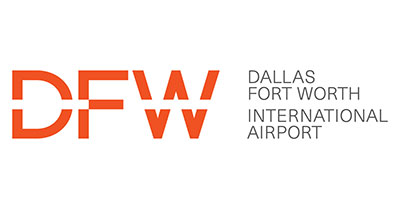 Mike Youngs
VP of Information Technology
Dallas-Fort Worth International Airport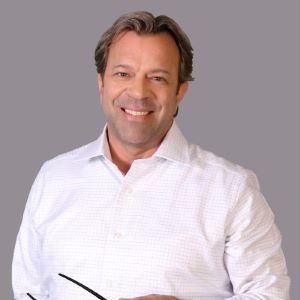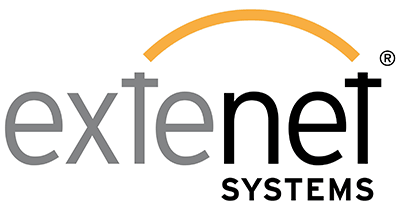 Jay Floyd
VP Corporate Strategy, Sales and Product Development
ExteNet Systems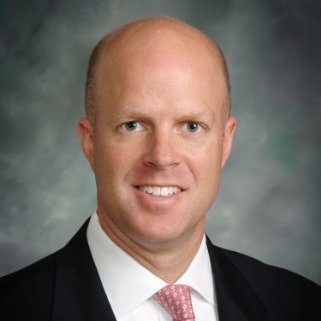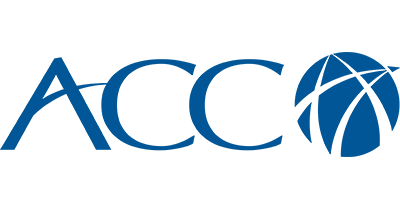 T.J. Schulz
President
Airport Consultants Council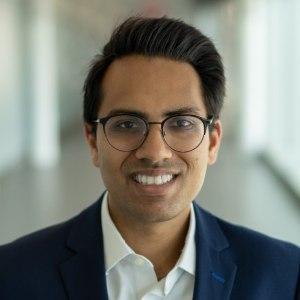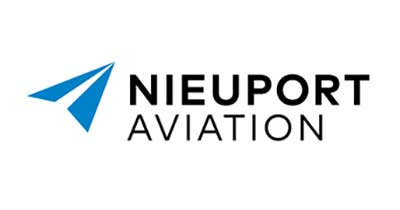 Nishant Rao
Economic Development Professional | Aviation & Aerospace Top 20 Under 40
Nieuport Aviation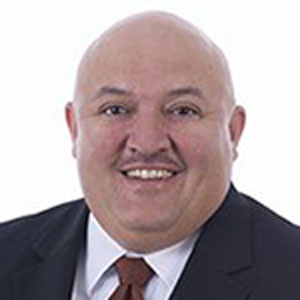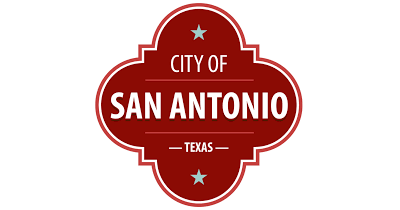 Jesus Saenz
Director of Airports
City of San Antonio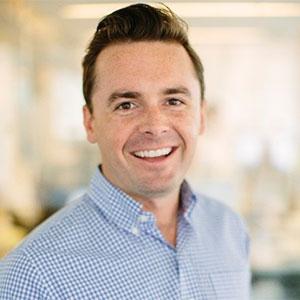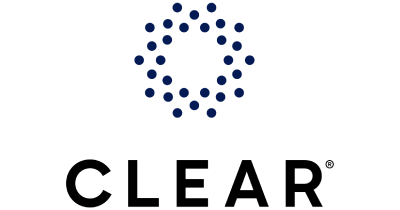 Jimmy Hahn
SVP, Central Operations & Innovation
CLEAR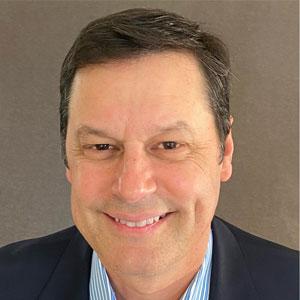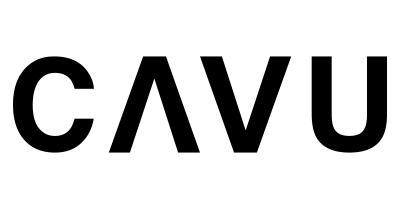 Kevin Shrier
President of the Americas
CAVU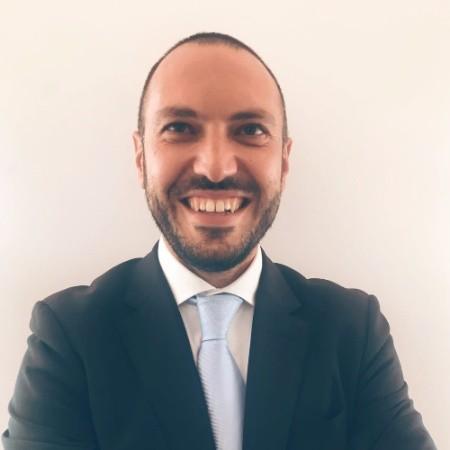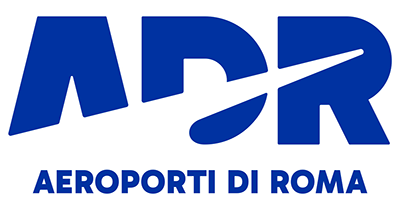 Pietro Caminiti
Head of IT solutions
Aeroporti di Roma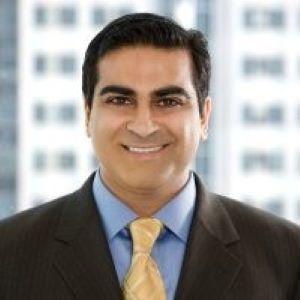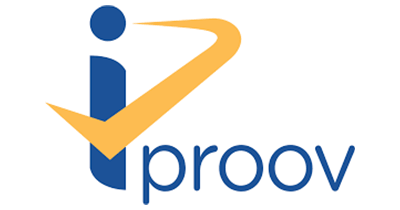 Ajay Amlani
SVP - Head of Americas
iProov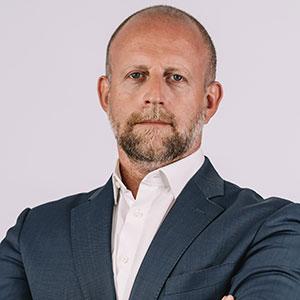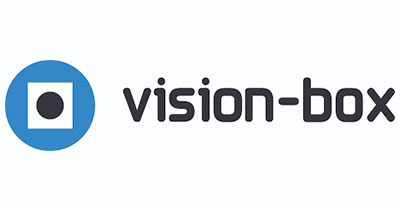 Jeff Lennon
Vice President of Strategic Sales
Vision-Box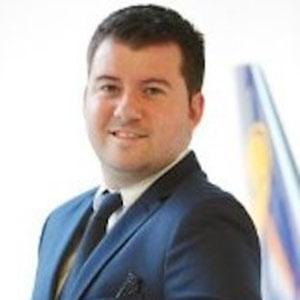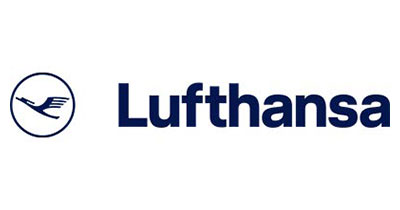 Patrick Sgueglia
, Product Development, Airport Experience, Biometrics, Regulatory
Lufthansa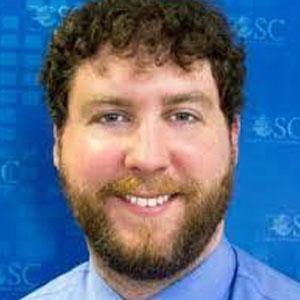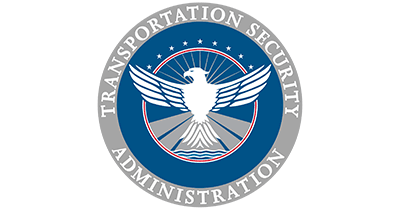 Matt Gilkeson
Director, Innovation Task Force
Transportation Security Administration (TSA)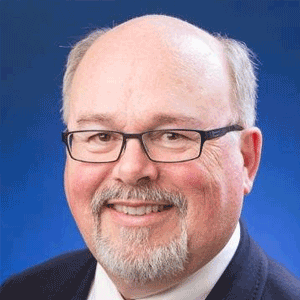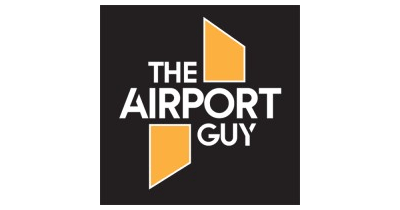 Dave Wilson
Founder & CEO
The Airport Guy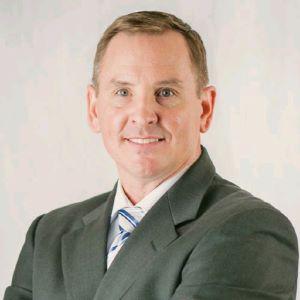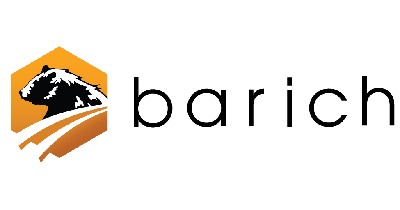 Justin Phy
President & Principal Consultant
Barich, Inc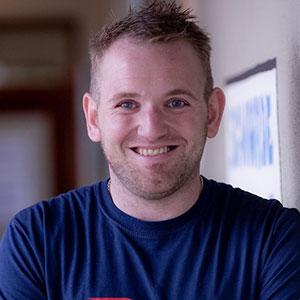 Tom Stevens
CX Pioneer & former Director of Brand and Customer Experience, British Airways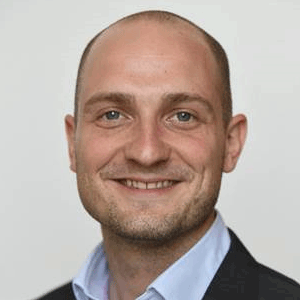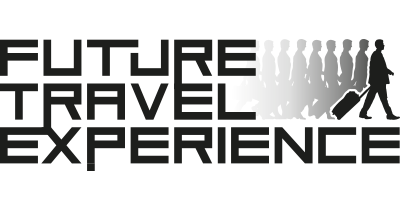 Ryan Ghee
Chief Operating Officer
Future Travel Experience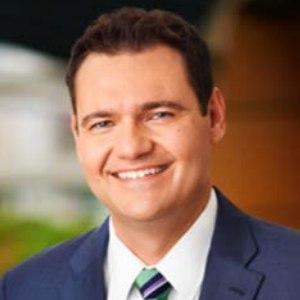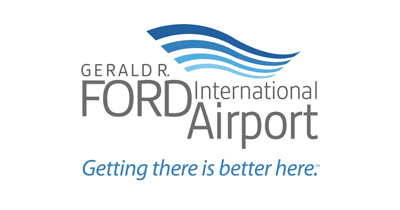 Alex Peric
VP & Chief Operating Officer
Gerald R. Ford International Airport Authority (GRR)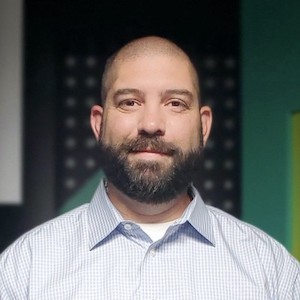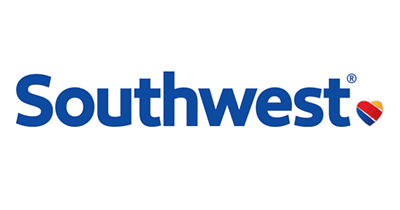 Kevin Kleist
Senior Emerging Trends Advisor
Southwest Airlines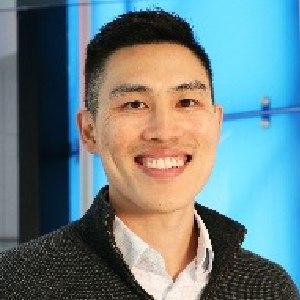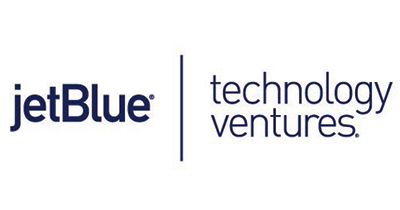 Ryan Chou
Venture Investor
JetBlue Technology Ventures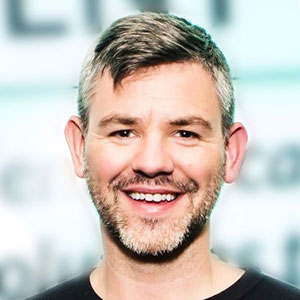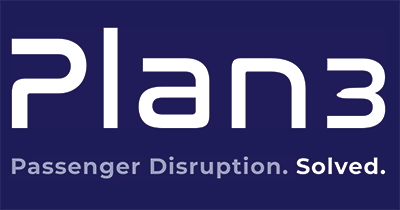 Simon Dempsey
CCO
Plan3 and FTE's 'Mayor for Startups'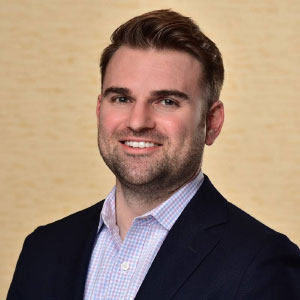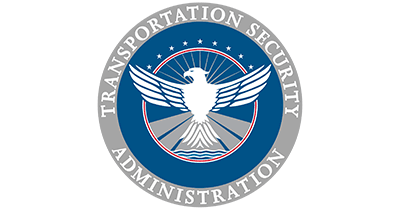 Daniel McCoy
Chief Innovation Officer
Transportation Security Administration (TSA)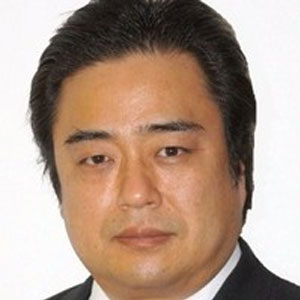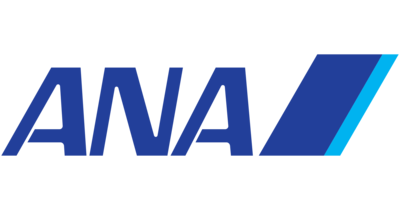 Tom Mano
Vice President, Products & Services Planning
All Nippon Airways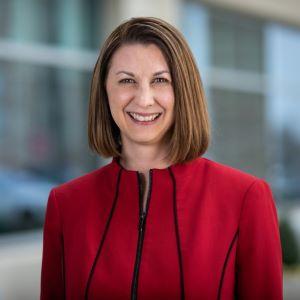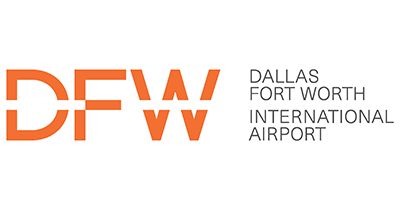 Megan Bozarth
Assistant Vice President of Customer Program Development
DFW International Airport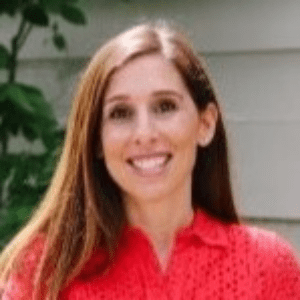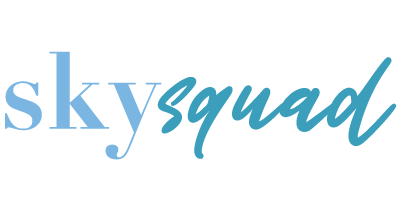 Julie Melnick
Founder & CEO
SkySquad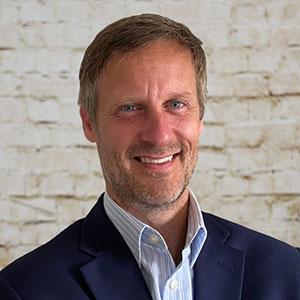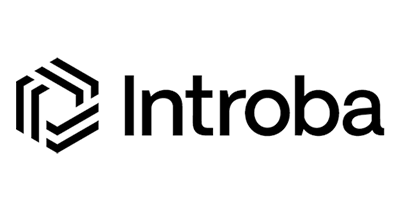 Chris Runde
Director of Strategy and Innovation
Introba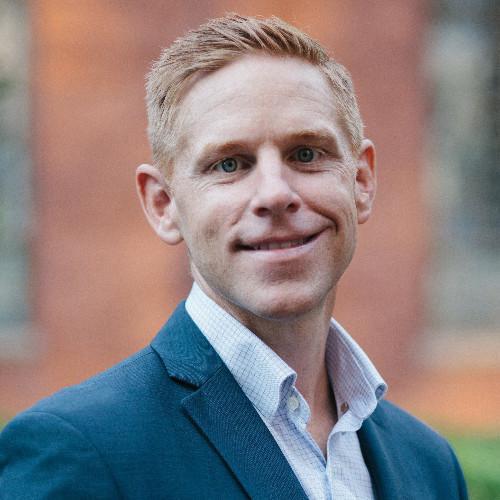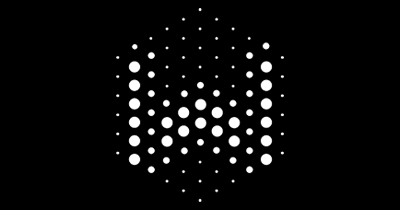 Shaun Klann
Head of Strategic Growth
Willow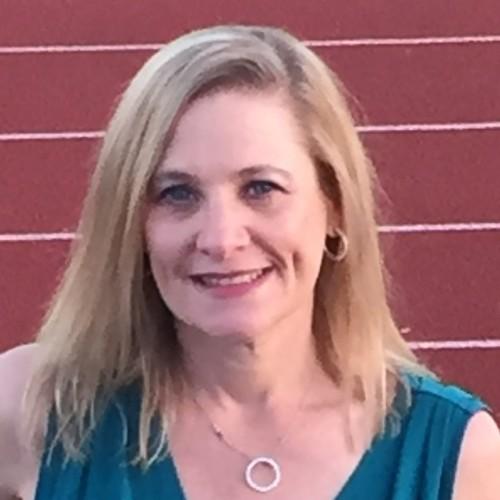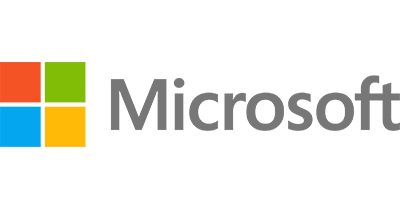 Eve Machol
Managing Director, Airport/Transportation Industry
Microsoft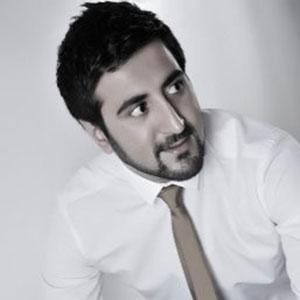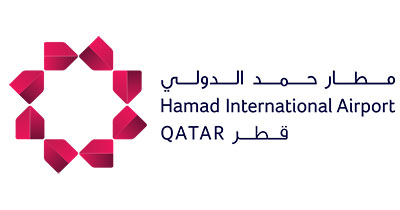 Haider Arif Hayat
Head of Enterprise Information Architecture, Analytics & AI
Hamad International Airport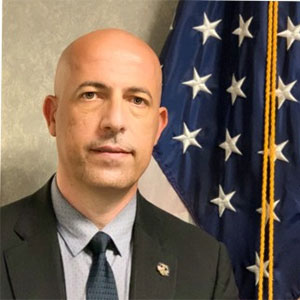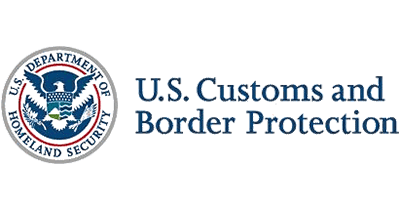 Nael Samha
Executive Director, Targeting, Vetting and Biometrics Systems
U.S. Customs and Border Protection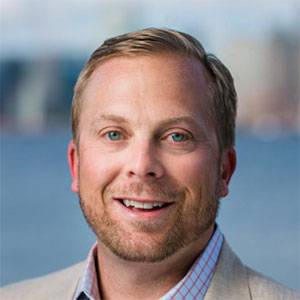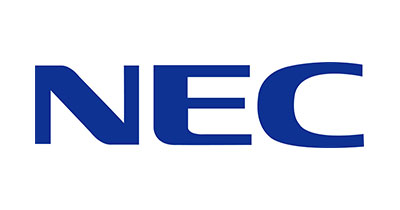 Jason Van Sice
Vice President
NEC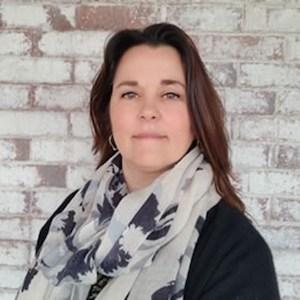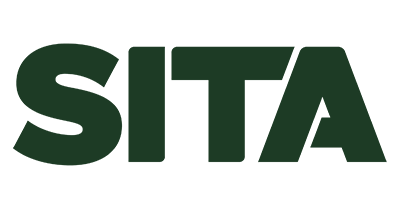 Sherry Stein
Head of Technology Strategy, Americas
SITA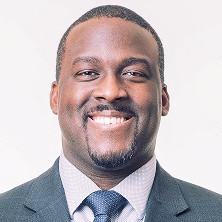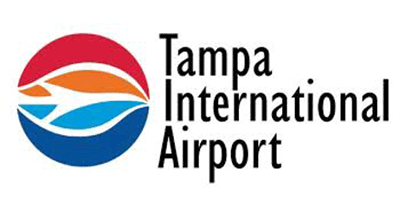 Marcus Session
Vice President Information Technology Services
Tampa International Airport & Chair of the ACI Innovation@Airports Working Group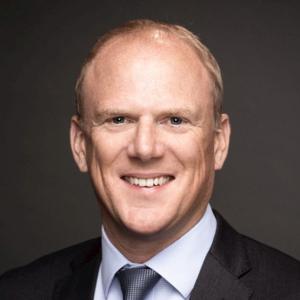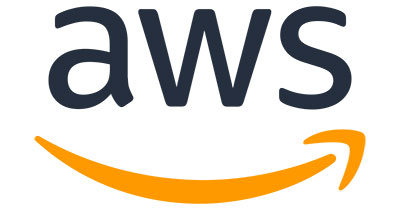 Bob Kwik
Global Head of Airports
Amazon Web Services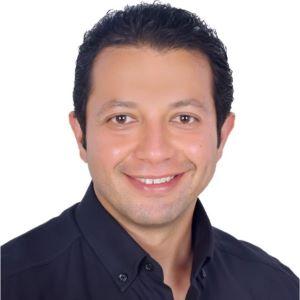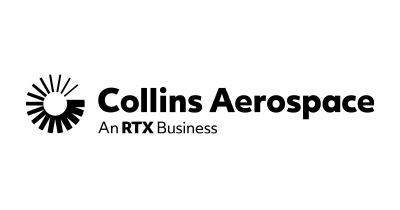 Rakan Khaled
General Manager, Airport Solutions
Collins Aerospace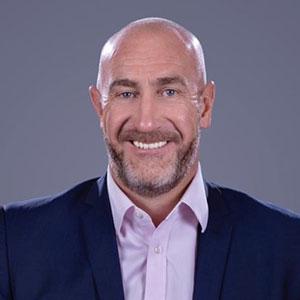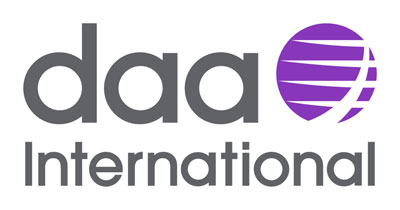 David Wilson
Managing Partner
daa International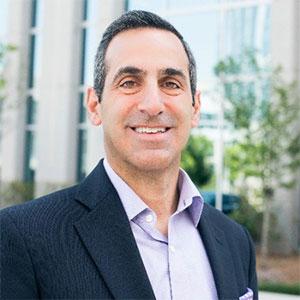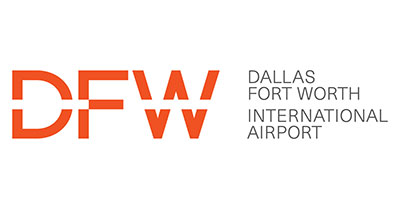 Paul Puopolo
Executive Vice President of Innovation
Dallas-Fort Worth International Airport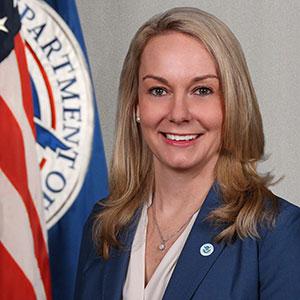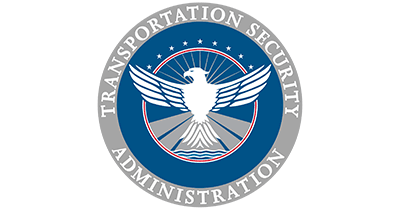 Melissa Conley
Executive Director of Capability Management and Innovation
Transportation Security Administration (TSA)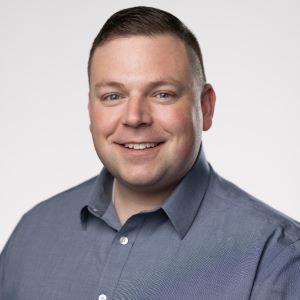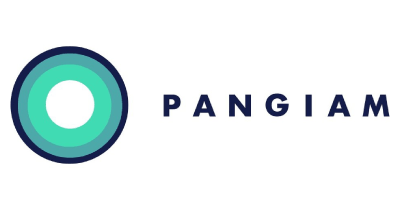 Dan Tanciar
Chief Innovation Officer
Pangiam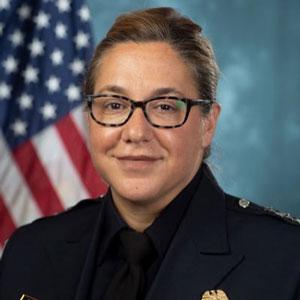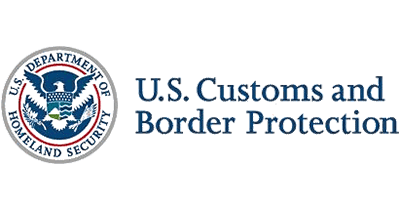 Diane J. Sabatino
Acting Executive Assistant Commissioner of Field Operations
U.S. Customs and Border Protection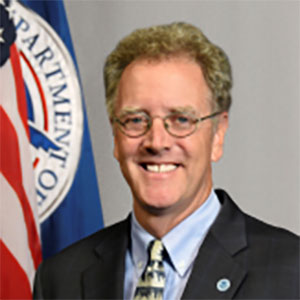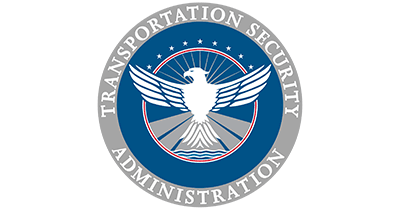 Austin Gould
Assistant Administrator of Requirements and Capabilities Analysis (RCA)
Transportation Security Administration (TSA)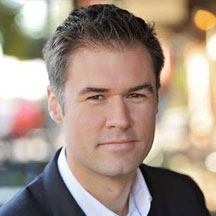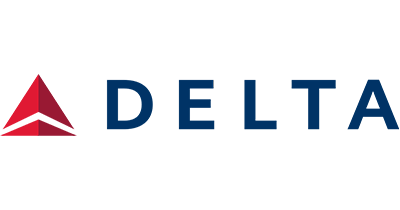 Greg Forbes
Managing Director Airport Experience
Delta Air Lines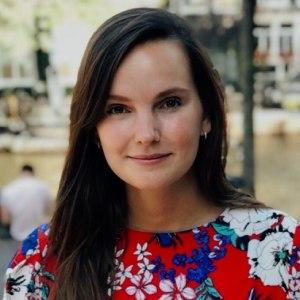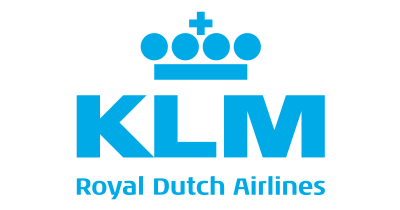 Anique Kamphuis
Senior Product Owner Baggage Teams Business Platform Ground
KLM Royal Dutch Airlines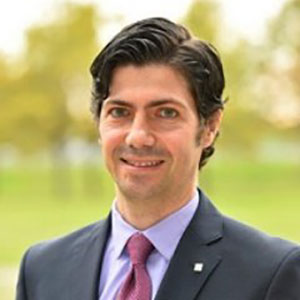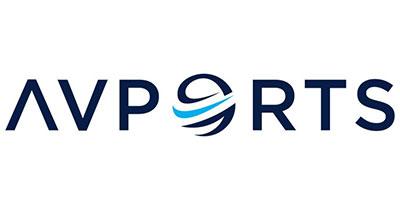 Arturo Garcia-Alonso
Chief Strategy Officer
Avports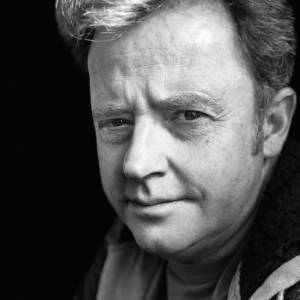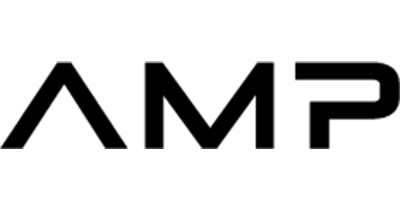 Ian Scoley
Head of Design
AMP (Applied Mobility Partners)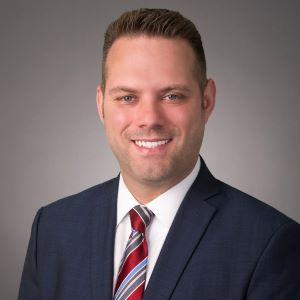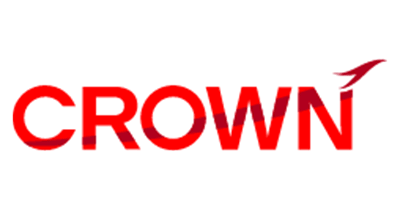 Justin Towles
President
Crown Consulting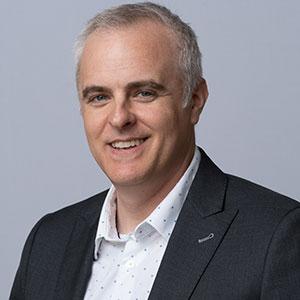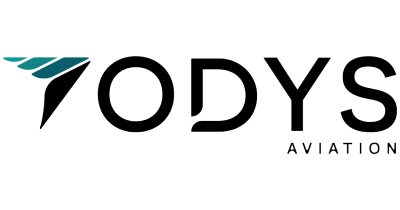 James Dorris
Co-Founder and CEO
Odys Aviation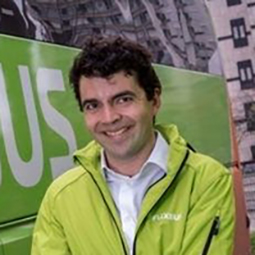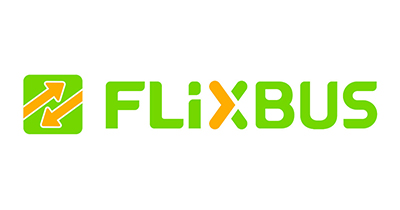 Pierre Gourdain
Senior Managing Director, US, Canada
FlixBus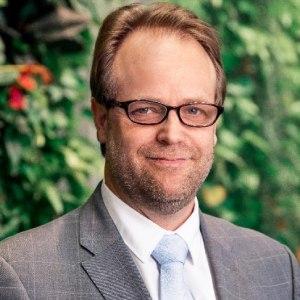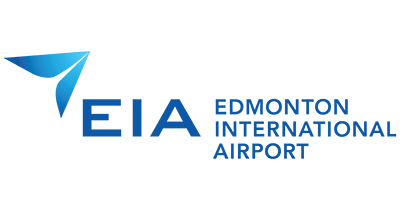 Myron Keehn
Vice President - Air Service, Business Development, ESG and Stakeholder Relations
Edmonton International Airport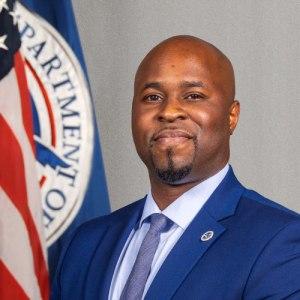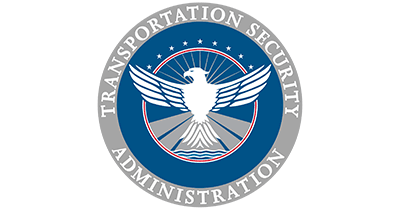 Yemi Oshinnaiye
Chief Information Officer (CIO)
Transportation Security Administration (TSA)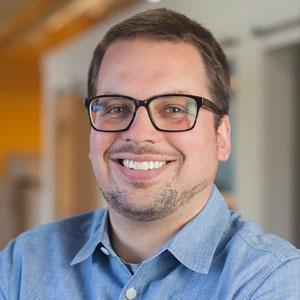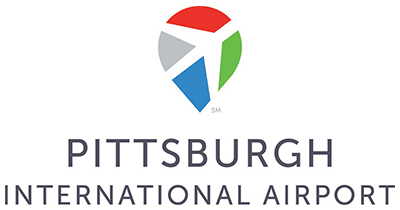 Cole Wolfson
Director, xBridge
Pittsburgh International Airport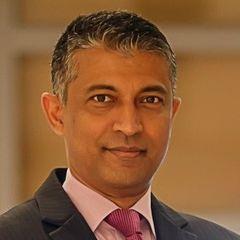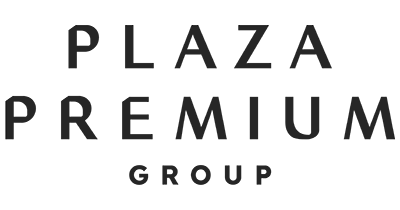 Chamil Liyanage
Managing Director, Airport Passenger & Hospitality Services
Plaza Premium Group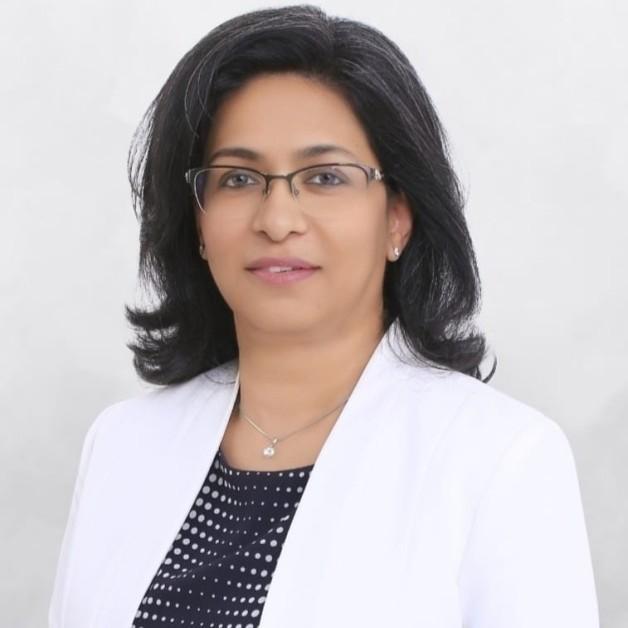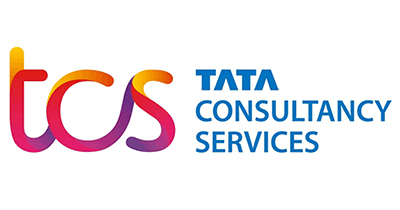 Asha Jacob
Head of Airport Solutions, Travel and Hospitality, Strategic Initiatives Group
Tata Consultancy Services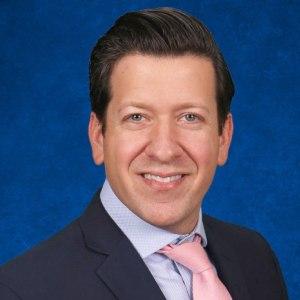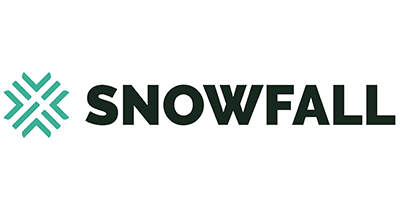 Ron Glickman
Vice President
Snowfall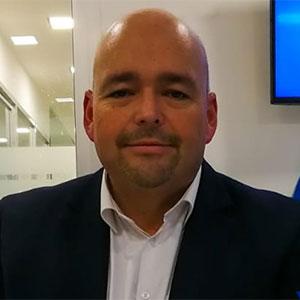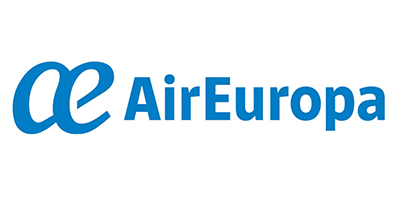 Carlos Conde
Commercial Manager, Panama, Central America and Mexico
Air Europa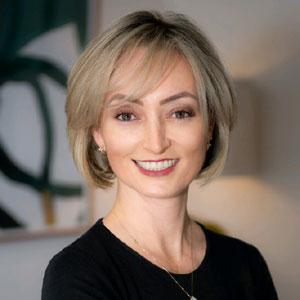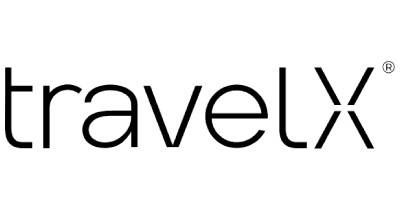 Erika Moore
COTS- Chief Officer Travel Supply
TravelX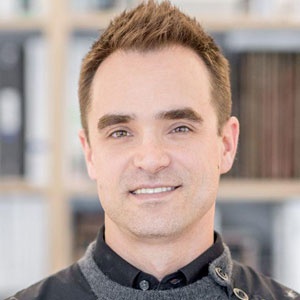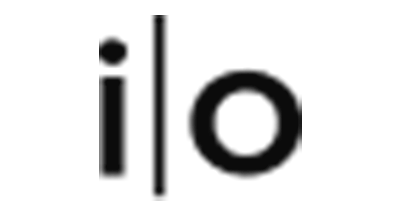 Thomas Kearns
Digital Innovation Strategist
Perkins and Will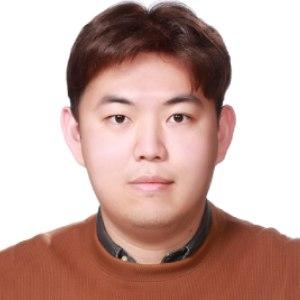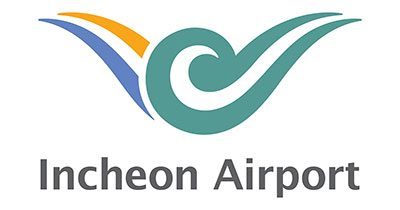 Jooyoon Choi
Manager - Fast Travel Team / Passenger Innovation Group
Incheon International Airport Corporation (IIAC)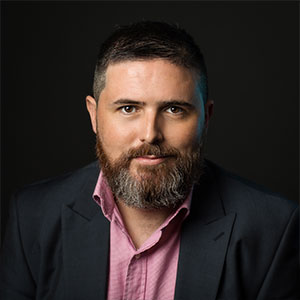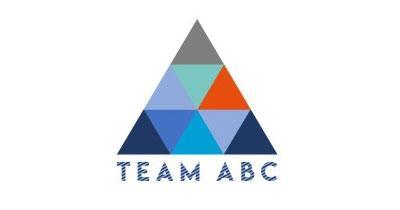 Clyde Hutchinson
General Partner
Team ABC (former Head of Viva Air Labs)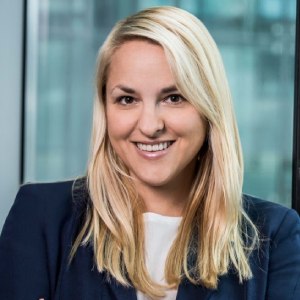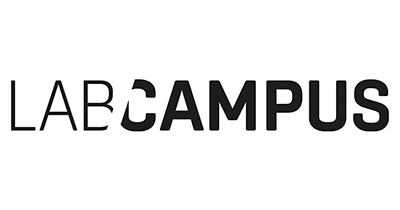 Sarah Wittlieb
Vice President Sales & Innovation
LabCampus GmbH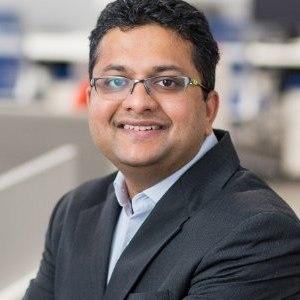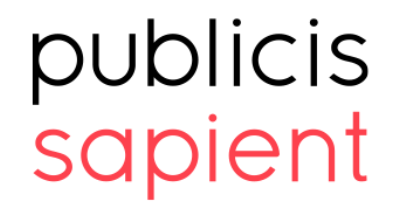 Amit Singh
Sustainability Solutions Lead
Publicis Sapient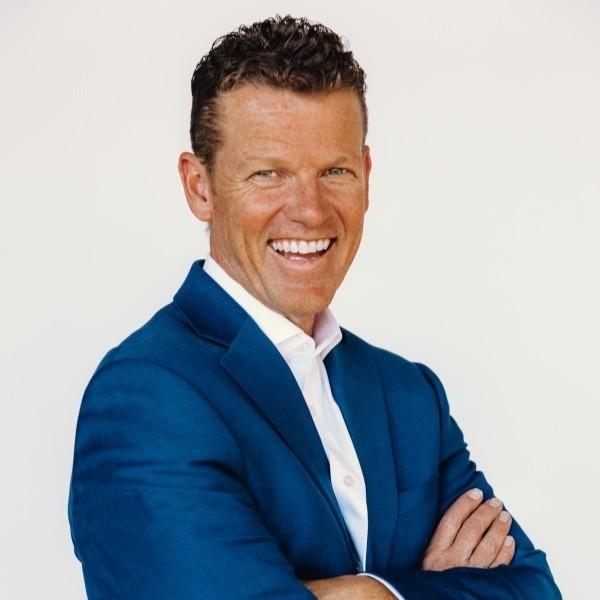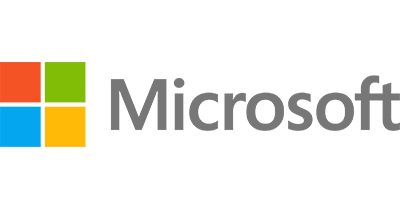 Shane O'Flaherty
Global Director: Travel, Transportation & Hospitality
Microsoft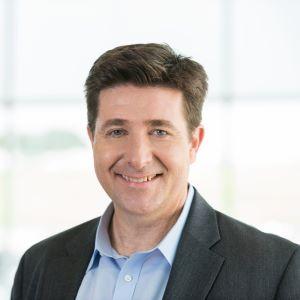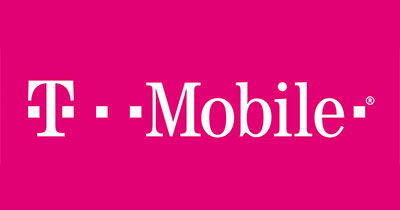 Erwan Perhirin
Product Marketing
T-Mobile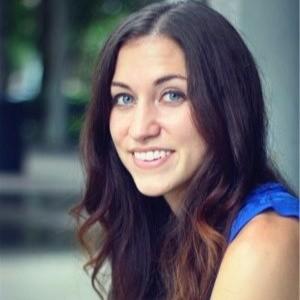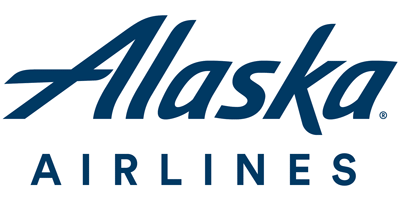 Amanda Drescher
Senior Product Manager
Alaska Airlines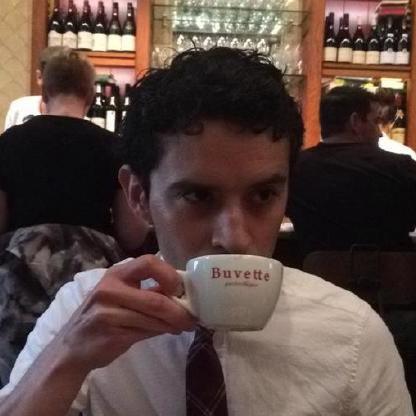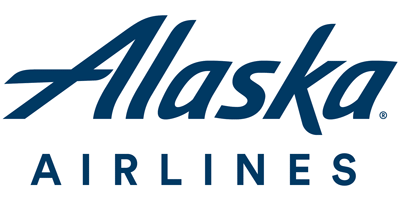 Miguel Ruiz
Principal Software Engineer
Alaska Airlines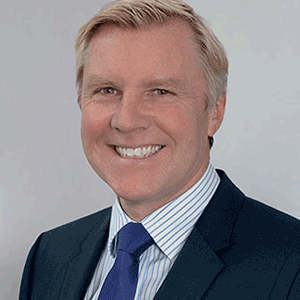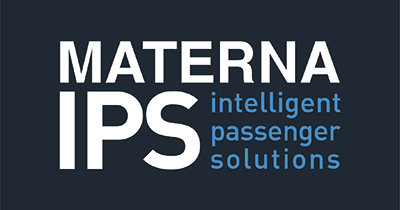 Gary McDonald
President, Americas
Materna IPS USA Corp.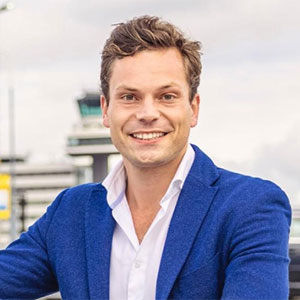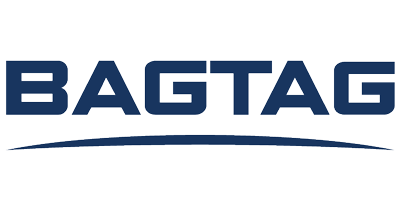 Jasper Quak
Managing Director
BAGTAG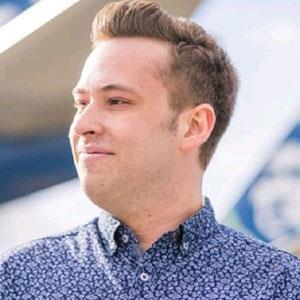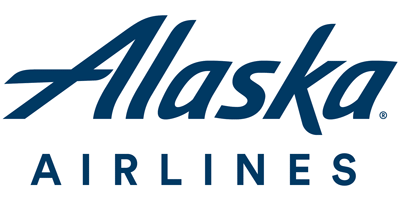 Gus Naughton
Senior Software Engineer, Emerging Technologies
Alaska Airlines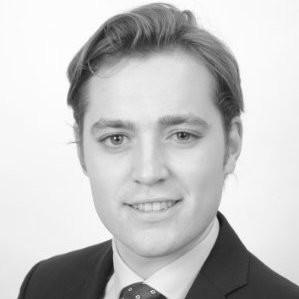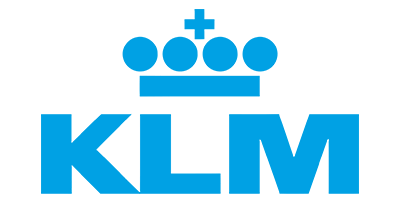 les Wuisman
Director – Integral Analytics KLM Operations
KLM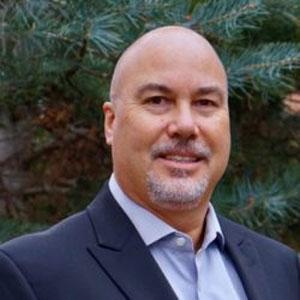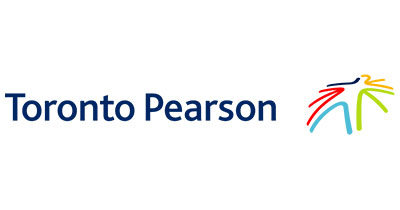 Darin Juby
Head of Baggage Transformation, Future Travel Experience & Managing Director, Operational Performance Transformation
Greater Toronto Airports Authority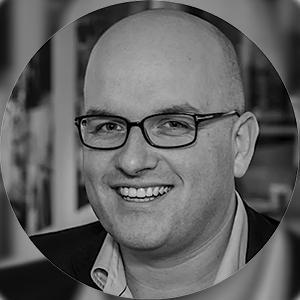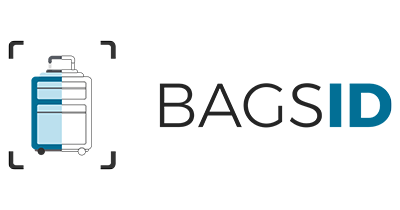 Marlon van der Meer
Founder
BagsID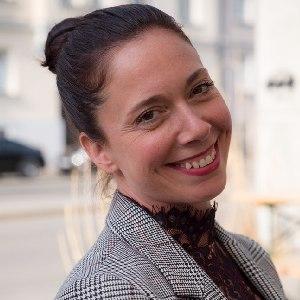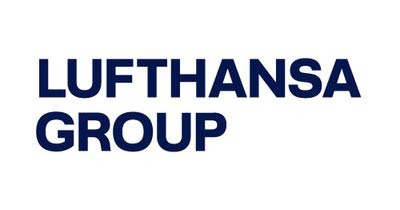 Eleonore Wenzl-Bery
Passenger & Baggage Processes
Lufthansa Group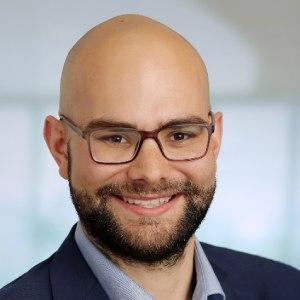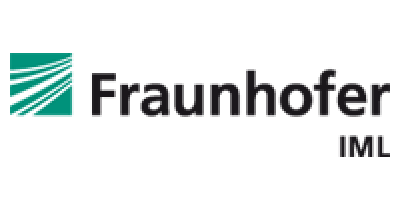 Lars Mehrtens
Research Associate
Fraunhofer IML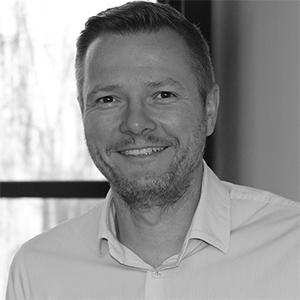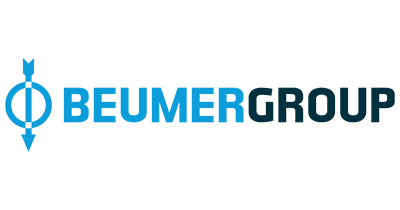 Per Engelbrechtsen
Business Development Director
Beumer Group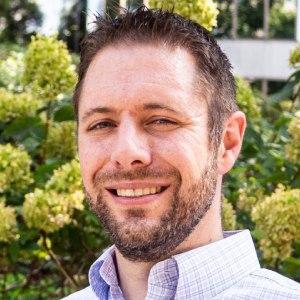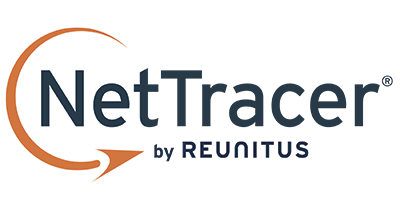 Byron Smith
Chief Technology Officer
NetTracer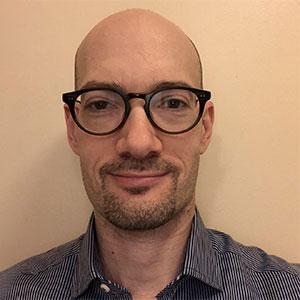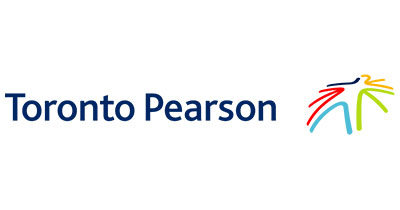 Jose Salamo
Associate Director, Baggage Services Terminal 1
Greater Toronto Airports Authority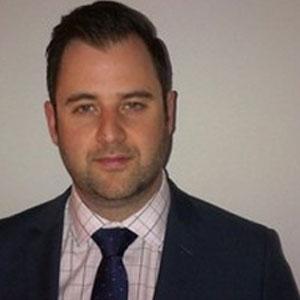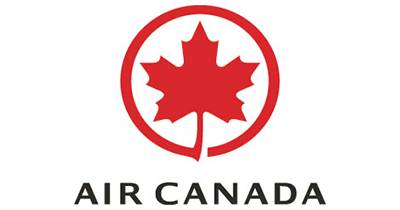 Jason Odey
Director, Global Baggage Excellence
Air Canada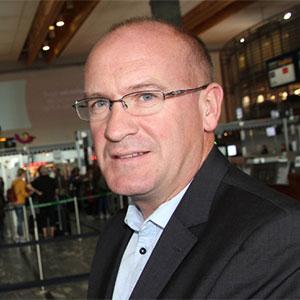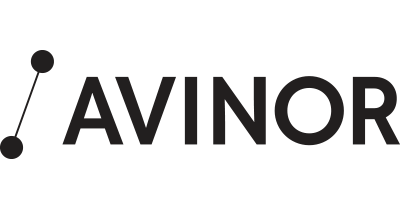 Idar Sørgjerd
Department Manager, BHS, Tech & Op. Excellence
Avinor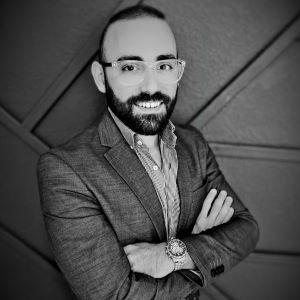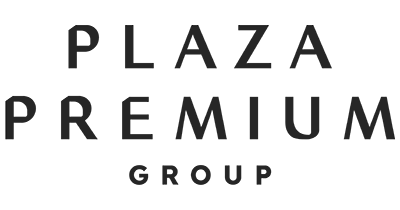 Gerardo Fuster
Business Development Manager
Americas at Plaza Premium Group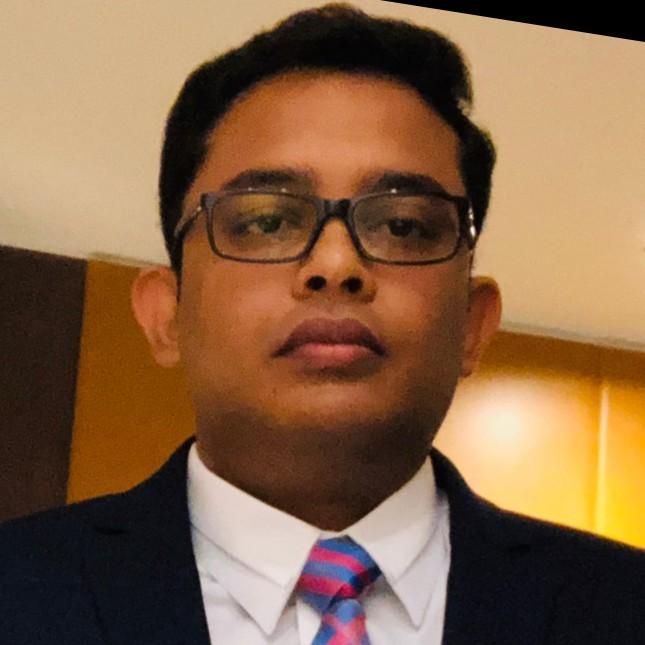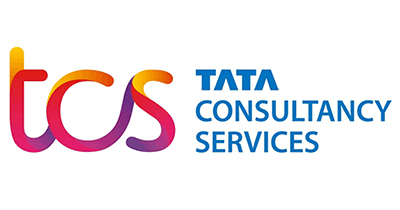 Anand Sebastian Bosco
Client Partner
Tata Consultancy Services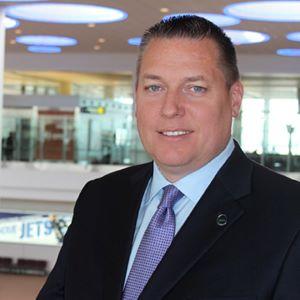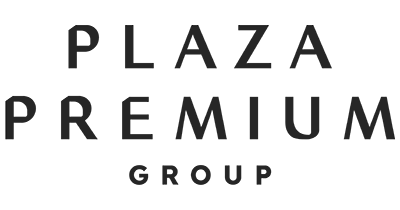 Pascal Belanger
Senior Vice-President, Commercial Development and Operations
Plaza Premium Group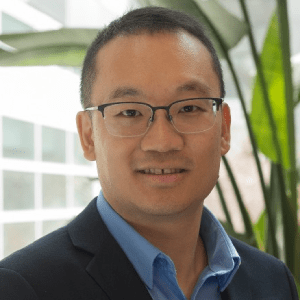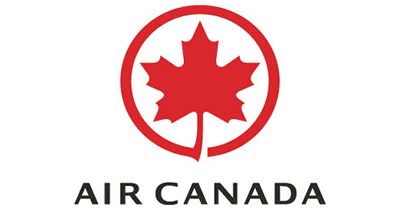 Andrew Yiu
Vice President, Customer Experience
Air Canada & Air Canada Rouge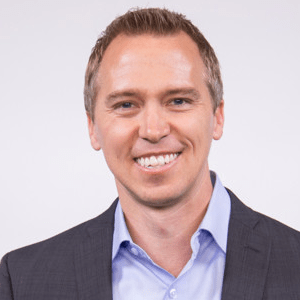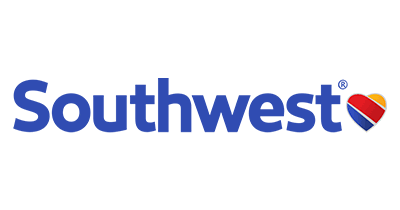 Steven Murtoff
Senior Director, Inflight Operations, Southwest Airlines and President, Board of Directors
International Flight Services Association (IFSA)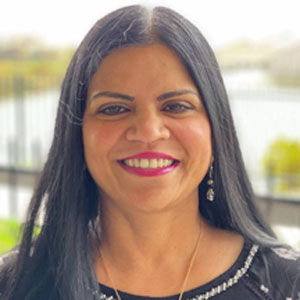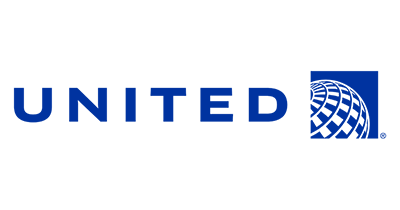 Vanessa Lindstrom
Director – Food Safety and Regulatory Compliance
United Airlines & Board Member, International Flight Services Association (IFSA)
Vital Event Information
Future Travel Experience Global 2023 is a global forum that brings together airlines, airports, government agencies, vendors, start-ups, terminal designers, architects, ground handlers, destination partners and various other travel industry stakeholders to learn, collaborate and be inspired on their next moves to transform their organisations' passenger experience, business performance & sustainability strategies.
Event

Future Travel Experience Global 2023

Date

- September 2023

Location

Long Beach Convention Center

,

California

,

United States