FTE Global
19-21 September 2023, Long Beach Convention Center, California
---
Co-located with APEX/IFSA EXPO

We are very excited for FTE Global to co-locate with APEX/IFSA EXPO in Long Beach this September, which will bring the best of the airport and inflight realms under one roof for the first time. Together, the shows will create the largest gathering of air transport executives from around the world in North America in 2023 to network, learn, forge new partnerships, collaborate and be inspired on their next moves to transform their organizations' passenger experience, business performance, innovation, and sustainability strategies.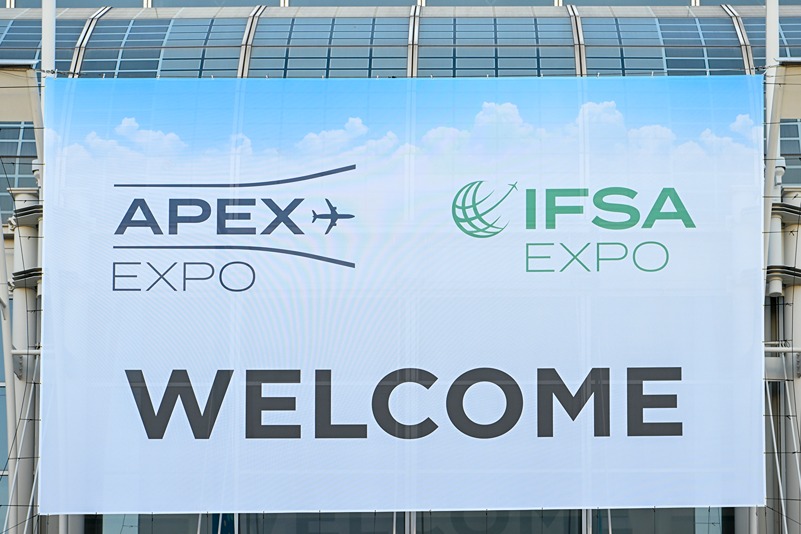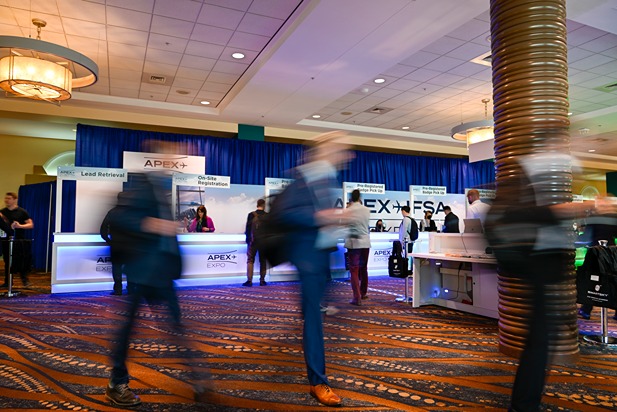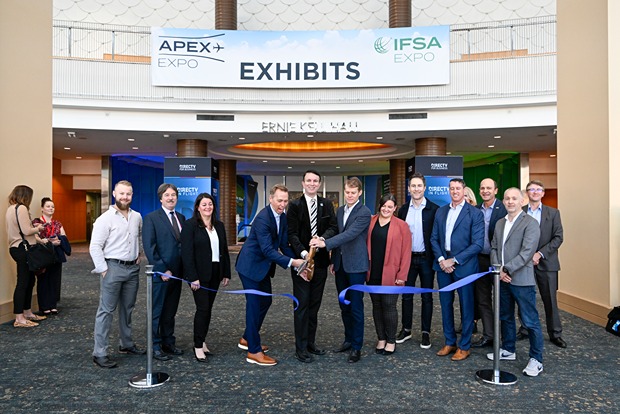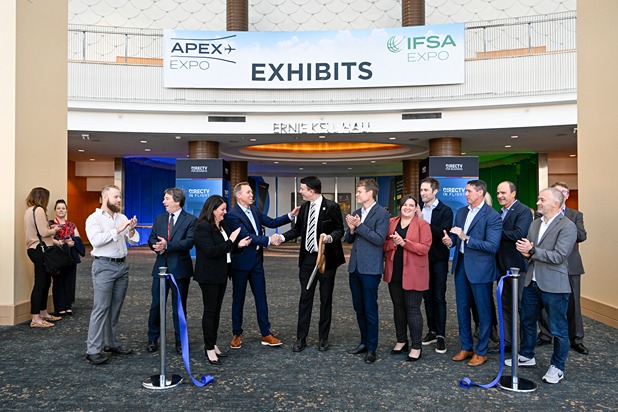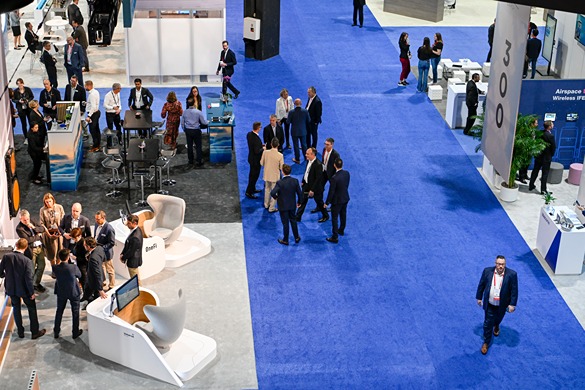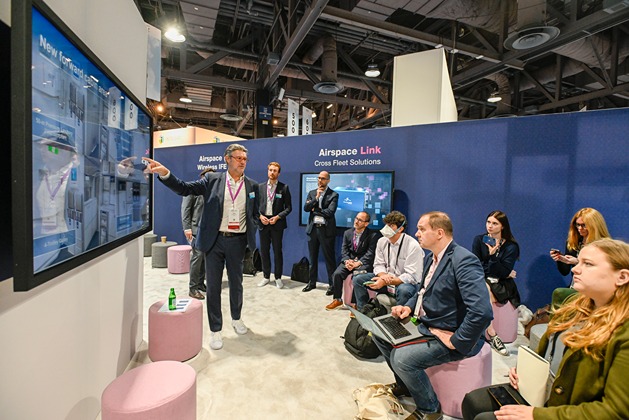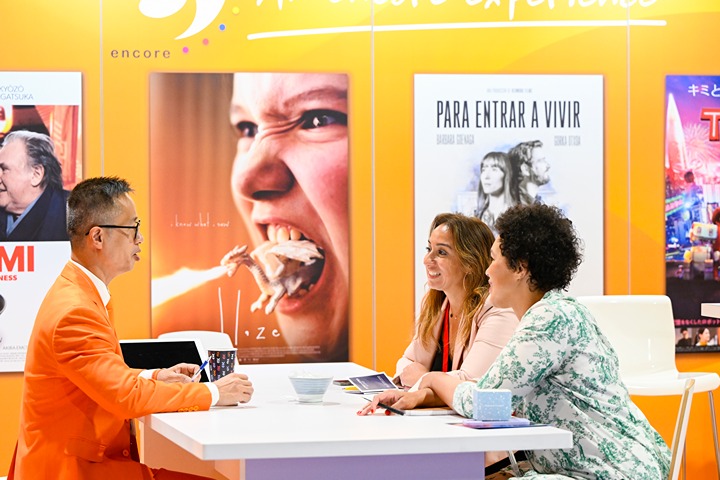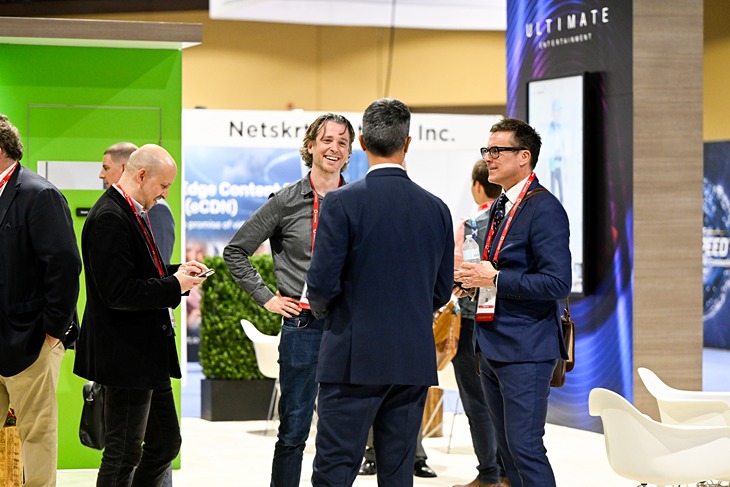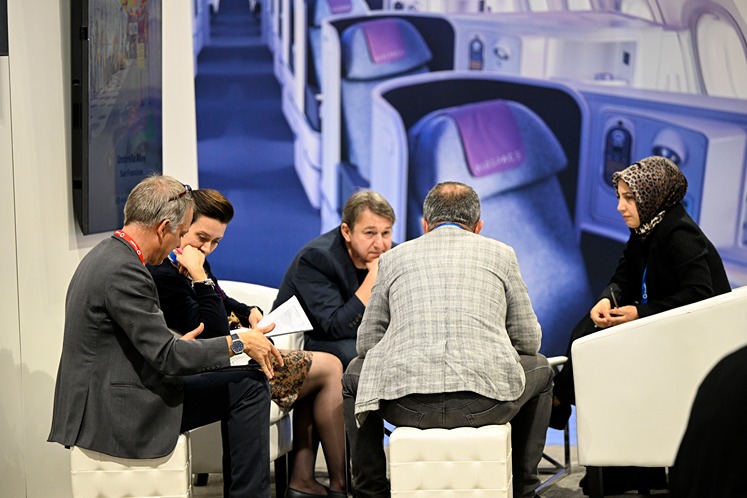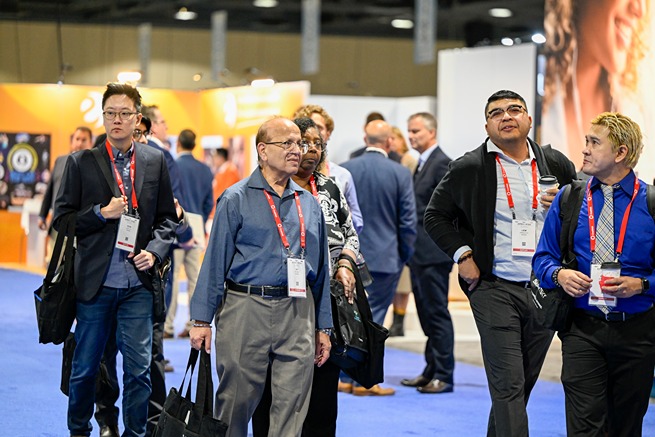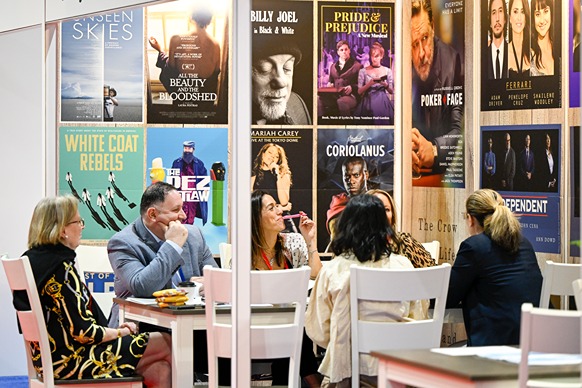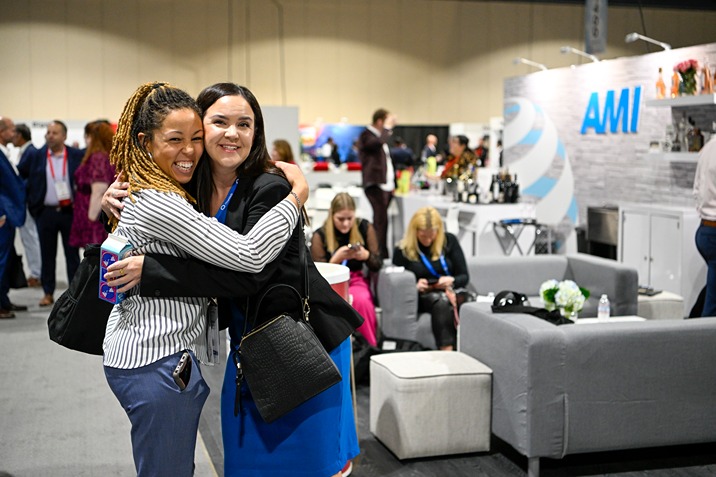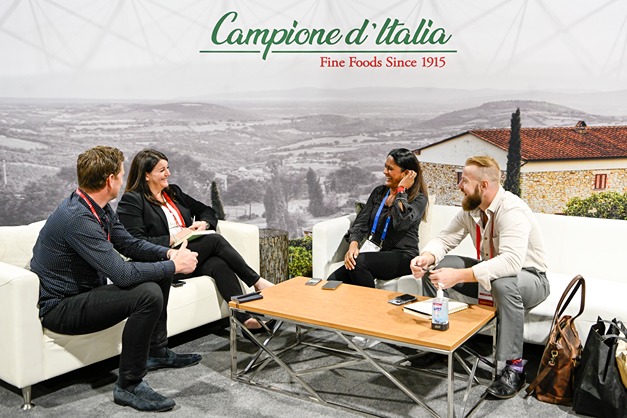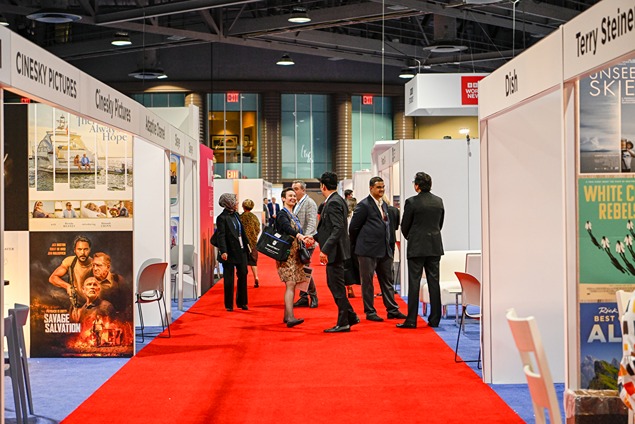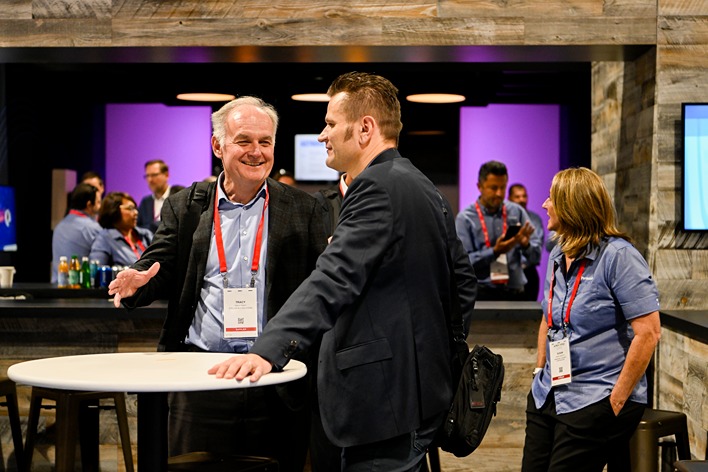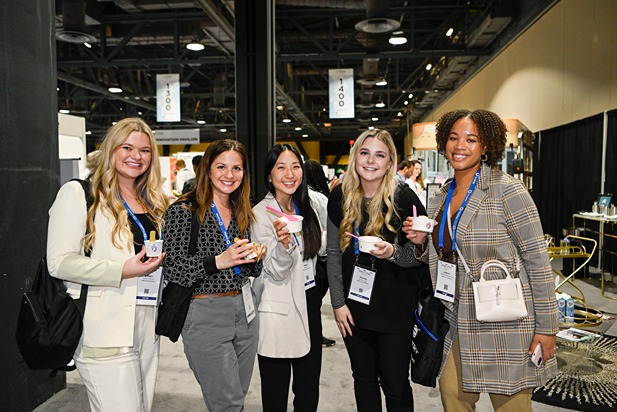 We wanted to outline here in one place what the benefits of this incredible co-location effort are to the industry:
1

View end-to-end customer experience inspiration under one roof for the first time

The co-location creates a landmark industry show representing the very best innovations for customer experiences at the airport, and inflight, on the trade show floor through our 200+ leading exhibitors. You can reconnect with all your existing partners and meet many new potential suppliers who might be key to your next business moves.

2

Enhanced thought leadership & education in our conferences

There will now be an even greater array of top speakers from around the world sharing future visions and learnings – from top airline and airport CEOs through to an array of senior executives in the CX, digital, commercial, marketing & innovation departments of global travel facilitators, as well as many of the most exciting suppliers and startups in the sector.

3

A record worldwide attendance that creates the networking opportunity of the year

This exciting new joint proposition will create a much stronger business case for airlines, airports and their partners to send larger delegations to the show. Airlines will benefit from free entry into all 3 exhibition halls, and the strength of the event proposition will undoubtedly draw a record turnout that will create an incredible networking platform for all involved.

4

More exclusive launches from exhibitors and speakers to inspire attendees and media outlets

Speakers and exhibitors are being strongly encouraged to launch new concepts, and news, exclusively at the event, which will also help us attract more press to cover what is happening across the shows.

5

Combined Event App & Attendee Engagement Platform

Driving meaningful attendee engagement is the core goal of the co-located show and our super event app, covering all events, will enable you to connect with participants in advance of the show to ensure you meet all the right people during your time in LA. The event app also serves as an alternative to traditional paper-based event guides, giving you access to the event agenda, delegate list, exhibitor profiles and useful event information.

6

Taking recognition & celebration of industry trailblazers to the next level

Airlines, airports and their suppliers will be recognised at specific award ceremonies taking place across the shows to ensure those who have been excelling in recent times get the recognition they deserve among their peers in exciting locations.

7

Outstanding social events to deliver unforgettable networking opportunities

Once more, each show will have its own unique social event schedule to ensure their respective communities get dedicated social gatherings together that facilitate deeper engagement opportunities outside of the convention center with a drink in their hands.

8

Reduced pricing

Participants for each show will also benefit from reduced pricing to access other elements of interest at the co-located events.
In conclusion, it will be unlike any event you have attended before and you will walk away inspired with a comprehensive knowledge on the latest ideas and concepts from the sector, many valuable new contacts, as well as a stronger sense of community to facilitate cross-industry partnerships.
How the co-location works in practice for participants at both shows
FTE Global and APEX/IFSA Global EXPO have very different set-ups, so we are unable to create one singular event offering for everyone to access simultaneously, but we have done our best to create options that support specific industry interests and budgets, while facilitating a powerful co-location that delivers huge benefits for all as outlined above.
What it means for those registered for APEX/IFSA Global EXPO:
If you are an airline or rail operator registered for APEX/IFSA Global EXPO you get complimentary access to the FTE Global exhibition hall, and it only costs you $500 to upgrade to a Premium Pass securing access to all areas of FTE Global.
If you are an industry supplier registered for APEX/IFSA Global EXPO you can only access FTE Global if you register for a Premium Pass that secures access to all areas, at the specially discounted rate of $1,500*.
What it means for those registered for FTE Global:
If you are registered for FTE Global with a Premium Pass you will get access to the APEX Thought Leadership Day on September 21st, but not the APEX/IFSA show floor or social activities.
However, if you are an airline, airport or rail operator registered with a Premium Pass or Exhibition Hall ticket for FTE Global you get complimentary access to the APEX/IFSA Global EXPO exhibition hall.
If you are an airline or airport with an FTE Global Exhibition Hall pass that wants to attend the APEX Thought Leadership Day on Sept 21st you can upgrade your pass for $475.
If you are an industry supplier registered for FTE Global you can only access the APEX/IFSA Global EXPO show floor, or social events, if you are a member of either association and then pay the relevant registration option, so please do enquire if that is of interest to you.
*You will find your discount code to secure reduced pricing for FTE Global on the APEX/IFSA registration confirmation.
If you require APEX or IFSA membership information please contact us info@apex.aero.
FTE Global registration
Find out FTE Global 2023 registration options
Have a question?
Contact us using our online form.
Book your booth
Exhibit your product or service. Contact our team to discuss the opportunities available:

Vital Event Information
Future Travel Experience Global 2023 is a global forum that brings together airlines, airports, government agencies, vendors, start-ups, terminal designers, architects, ground handlers, destination partners and various other travel industry stakeholders to learn, collaborate and be inspired on their next moves to transform their organisations' passenger experience, business performance & sustainability strategies.
Event

Future Travel Experience Global 2023

Date

- September 2023

Location

Long Beach Convention Center

,

California

,

United States