FTE Global 2022 Partners and Sponsors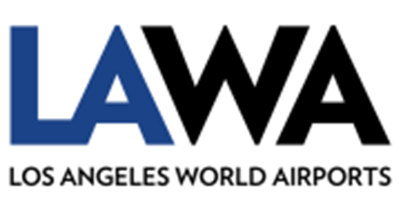 LAWA – HOST Airport:
Los Angeles World Airports (LAWA) is the City of Los Angeles department that owns and operates Los Angeles International (LAX) and Van Nuys (VNY) general aviation airports. Both play an integral role in helping to meet the Southern California regional demand for passenger, cargo and general aviation service. Both airports make a distinct contribution to the strength of the system as it provides a high level of safety, security and service for its customers, communities and stakeholders.
As the aviation authority for the nation's second largest city and hub of one of the world's most populous metropolitan areas, Los Angeles World Airports (LAWA) is faced with the challenges of providing an airport system to serve a major portion of the Southern California market. LAWA has met this challenge, and at no cost to taxpayers.
Los Angeles World Airports is a self-supporting department of the City of Los Angeles, governed by a seven-member Board of Airport Commissioners. The Board is comprised of public-spirited business and civic leaders appointed by the Mayor and approved by the City Council.
Policies of the commission are carried out by a staff of nearly 3,500 administrative, technical, and law-enforcement employees, who operate and maintain two airports and one aviation-related property in the LAWA system:
Los Angeles International Airport (LAX)
Van Nuys Airport (VNY) general aviation
Palmdale aviation-related property