FTE Global 2021 Partners and Sponsors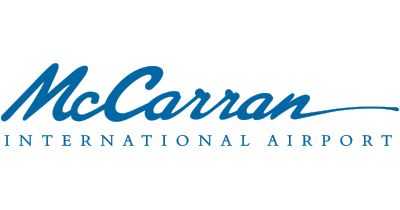 Host: McCarran International Airport
Future Travel Experience is delighted to once again be working with McCarran International Airport, which hosted our first ever event back in 2006. McCarran International Airport is the principal commercial airport serving Las Vegas and Clark County, Nevada, United States. The airport is five miles (8 km) south of downtown Las Vegas, in the unincorporated area of Paradise in Clark County. It covers 2,800 acres and has four runways. McCarran is owned by Clark County and operated by the Clark County Department of Aviation (DOA). McCarran Airport serves as a hub for Great Lakes Airlines. It is a focus city for Allegiant Air and Southwest Airlines, and is the largest operation base for both Allegiant and Southwest.
Las Vegas McCarran International Airport is among the top ten busiest airports in the US and is consistently at the forefront of technology. It is a leading implementation site for CUSS, CUPPS, RFID for baggage, self-boarding and self-tagging, and its offsite "Airport SpeedCheck Advance" check-in programme continues to expand and now includes several locations across the city where passengers can check-in their luggage and obtain their boarding passes.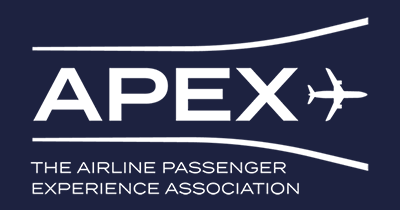 Airline Passenger Experience Association
The Airline Passenger Experience Association (APEX) encompasses a network of businesses and professionals that are committed to providing a world-class airline experience for passengers around the globe. As a non-profit, APEX reinvests all of its resources to better serve its members. Every day, APEX members evaluate the passenger experience through an influential community and are improving every aspect of the airline experience: from designing, building and installing seating, entertainment and communications systems on commercial aircraft, to airport lounges and inflight dining. APEX works to strengthen the industry and enable business opportunities through education, innovation, networking and recognition.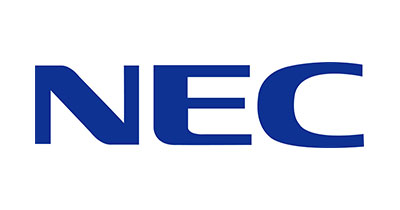 NEC - DIAMOND SPONSOR
NEC Corporation of America (NEC) is a leading technology integrator delivering one of the industry's strongest and most innovative solution portfolios, including biometrics, security, communications, analytics, and technology solutions. NEC I:Delight, a single, scalable and interoperable platform, helps airlines and airports optimise efficiencies, reduce wait times, and create a more personalised travel experience. NEC has deployed aviation solutions at more than 25 airports around the globe, and works with leading organisations including Delta Air Lines, Star Alliance, SITA, and the U.S. Customs and Border Protection (CBP) to create a safe, touchless and seamless travel experience.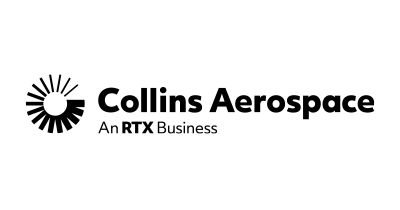 Collins Aerospace - PLATINUM SPONSOR
Collins Aerospace, a unit of Raytheon Technologies Corp. (NYSE: RTX), is a leader in technologically advanced and intelligent solutions for the global aerospace and defense industry. Created in 2018 by bringing together UTC Aerospace Systems and Rockwell Collins, Collins Aerospace has the capabilities, comprehensive portfolio and expertise to meet the demands of a rapidly evolving global market.
Built on our global network and growing information enablement and aviation products, Collins Aerospace is uniquely positioned to link key touchpoints and partners across the commercial aviation ecosystem – from passengers, airlines and airports, to aircraft manufacturers, system suppliers and service providers.
To explore all the ways we're shaping a future of aerospace that's more intelligent, more connected and more electric than ever before, visit us at collinsaerospace.com/more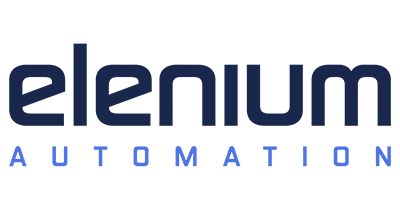 Elenium Automation- GOLD SPONSOR
Elenium Automation creates self-service technology that moves you faster and safer. Our products are used by millions of people across aviation, healthcare, aged care and government infrastructure. We have a unique team with capabilities in robotics, mechanical engineering, physics, machine learning and data science.
Recently, we have rapidly turned our focus to using our advanced self-service technology to help make the world safer by making various customer facing devices touchless and evolving them into health screening points using contactless vital sign detection.
Founded in 2015 and headquartered in Melbourne, Australia, we have deployments on every continent with thousands of devices installed.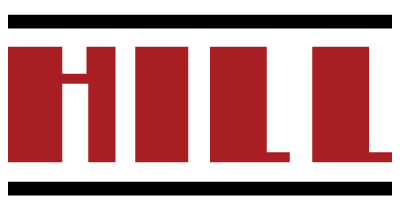 Hill International - GOLD SPONSOR
Hill International, Inc. provides program and project management, construction management, cost engineering and estimating, quality assurance, inspection, scheduling, and risk management for major construction projects worldwide. In the aviation market, the Hill team spans the globe, with more than 600 professionals with airport experience, who have delivered 300 airport projects in eighteen countries. This represents more than $150 billion in airport construction, with $25 billion completed in the last three years alone.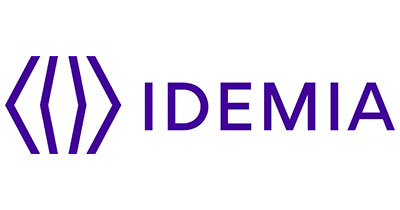 IDEMIA - GOLD SPONSOR
IDEMIA is the global leader in providing identity-related security services to governments and private companies. Our mission is to help people access what matters most faster, safer, and more securely in both the physical and digital worlds. We accomplish this by helping to capture, authenticate, and secure both physical and digital transactions for citizens and consumers alike. For more information, visit www.na.idemia.com.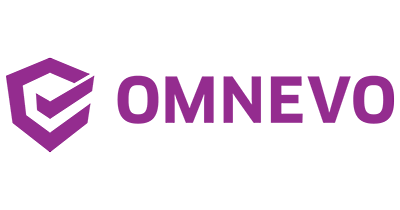 Omnevo - Re-shaping the future of travel commerce - GOLD SPONSOR
Omnevo is a global leader in delivering unique ancillary revenue models in food & beverage, retail and experiences for travel and mobility operators.
Characterized by our agile DNA, Omnevo specializes in the development, design, implementation, and execution of digital end-to-end solutions – including omnichannel commerce, buy-on-board and supply-chain management based on a unique subscription and revenue-share based approach, that comes at limited risk to our customers.
Omnevo's mission is to power transformation towards digitally-generated ancillary revenues in the global travel business, enabling our clients to increase ancillary revenue streams and become digital revenue leaders.
Our team of 250+ talents provides modular, fully integrated solutions adaptable to any existing software across the entire value chain from digital commerce and in-flight sales to catering management, supply chain integration and analytics and has set benchmarks for leading operators like Singapore Airlines, Heathrow or Frankfurt Airport. Discover more at: omnevo.net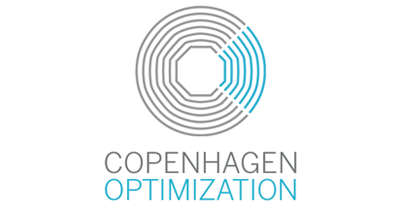 Copenhagen Optimization - SILVER SPONSOR
Copenhagen Optimization is a joint software and consultancy company specializing in improving airport operations. We are a highly skilled team of airport professionals, pragmatic analysts, and cutting-edge software developers. We have practical experience from some of the world's biggest airports, combined with background and experience within mathematical optimization and machine learning. All of this is encapsulated in our software solution BETTER AIRPORT® which enables airport operators to plan and execute their entire airport operation – before day of operation and in real-time and from curb to gate and back.
Copenhagen Optimization was founded in 2014 by Kasper Hounsgaard and Anders Dohn.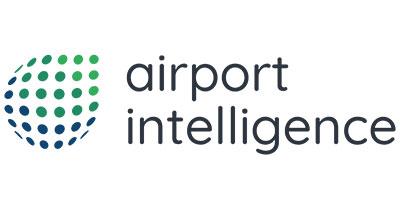 Airport Intelligence - BRONZE SPONSOR
The mission of Airport Intelligence is to direct the expertise and knowledge of a major European airport to other organisations across the globe. Our goal is simple: using the wealth of knowledge and operational excellence of Brussels Airport, we want to support our clients in achieving their full operational potential with a proven set of methodologies and solutions.
Airport Intelligence brings consulting services, with experts that still run an airport on a day-to-day basis. Next to consulting, Airport Intelligence also implements solutions. The Airport Operations Plan product suite offers advanced though user-friendly tools that are based on state-of-the-art techniques.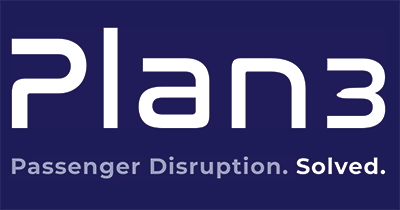 Plan3 - BRONZE SPONSOR
Plan3 is a passenger-focussed disruption management tool that puts unrivalled ease of recovery in the hands of customer care teams.
With a unique focus on the customer experience during disruption, Plan3 automates all aspects of the disruption response, from the obvious content like flight and hotel inventory, through to digital food vouchers, gift cards, ground transportation and even template-based communications - all from a single screen.
With no deep system integration required to get started, and no set up fees, customer experience teams can see the value of Plan3 right out of the box!.
Schedule your demo at plan3.aero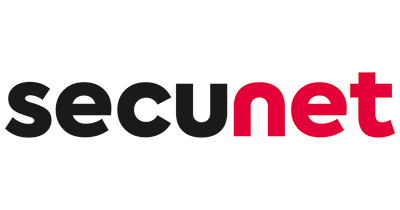 Secunet Security Networks - BRONZE SPONSOR
As Germany's leading cybersecurity company, secunet assures resilient digital infrastructures and the utmost protection of data, applications and digital identities in the increasingly connected world. With over 700 experts, secunet offers consulting and products for areas with unique security requirements.
secunet's homeland security division offers airports and governments standard-compliant and future-proof solutions for comprehensive electronic identity protection as well as efficient verification. The secunet border gears portfolio includes ABC gates and self-service kiosks for biometric border control and passenger identification that are setting benchmarks for security, reliability and convenience.
For more Information please visit our website: www.secunet.com