FTE Global
28-30 October 2024, Long Beach Convention Center, California
---
Why participate in FTE Global?
Hear what our attendees and exhibitors have said about recent FTE events.
Delegate Feedback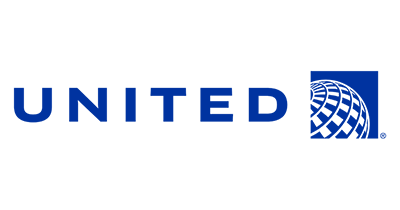 " The great thing for our team at FTE Global has been to try to understand what other people are doing and get great new ideas. I think United is doing more to innovate in more areas than any other airline in the world,but there's still plenty of good ideas and innovation that's happening outside and the opportunity to come to a place like FTE Global and learn what others are doing really helps get that creative engine firing and get more ideas. Our team wants to come back and share all the areas in which we are leading that sometimes people don't know about – giving them the opportunity to come and show the pride that they have in that leadership role will be exciting."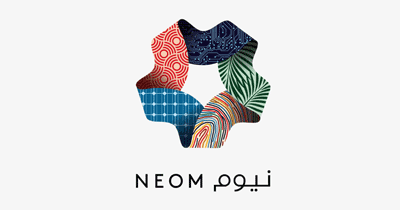 " I always love coming to FTE Global – I have been coming for many years. It has always been the highlight of the year. It is really great to be in one place where everyone is thinking about how we can do things differently, think outside of the box, and work with all the different partners who are trying to help us to innovate. We are so excited and honoured to host FTE Global next year. We will throw a good party and provide Los Angeles-specific experiences, as well as making participants' journey there pleasant and safe. We can't wait till you're all there."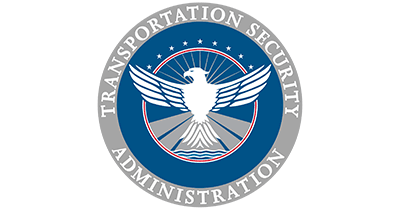 " My experience at FTE Global was great. I have talked to a lot of smart people and had a great time. The social events and networkingopportunities have been fantastic. I have had the opportunity to sit in on the conference sessions. The topics were really good – they are unique, but they are relevant to all travellers, especially digital identity which is on the cutting-edge of technology. The exhibition has a really good range of companies – you can come and see all travel has. Based on my experience this year, I will be back for sure, so I am looking forward to it."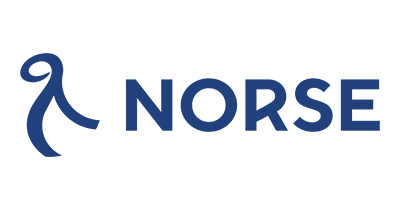 " My experience this year at FTE Global has been fantastic. It is my third consecutive time attending the event. The networking opportunities and social events have been terrific. The conference sessions have been fantastic as well. There are always interesting companies here in the exhibition hall – this year was certainly another success in that sense for me. I will absolutely be back at FTE Global again."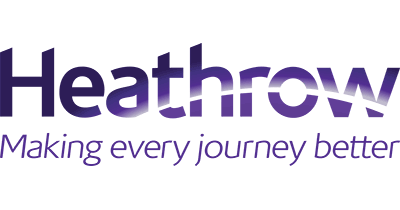 " As always, the networking opportunities have been fantastic. It has been really great to network with a lot of like-minded people. One of the things I love about FTE events is that we get people of a senior level from airlines, airports and vendors, so it has been great. It has been a really interesting exhibition – it is great to see a mix of well-established companies as well as start-ups, and also good to see a number of new launches. The conference sessions have been really interesting. I have been attending FTE Global for a number of years and am looking forward to going to LA next year."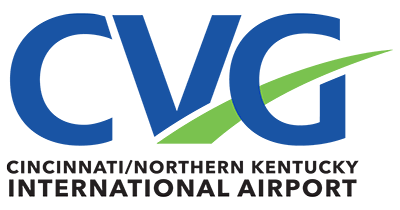 " I have been attending FTE Global for over a decade and it is just incredibly refreshing to be not only in a learning environment, but a relaxed environment where we are able to engage in very healthy, forward-looking conversations and really try to push the boundaries. FTE Global is not the usual mundane conference, so I am super-proud of what you are doing. I have been absolutely overwhelmed by the number and quality of visitors to our booth. Of course, I will be back at FTE Global. It just never ceases to amaze me how much bigger and better the event becomes, and really that is the beauty of bringing airports, airlines and vendors together, along with regulators, so in an environment like that you can really never go wrong."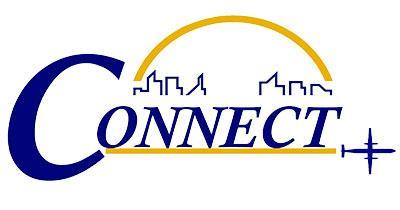 " My experience at FTE Global has been fantastic. It is a great showcase of all the latest technology. It is very exciting – I am sort of overwhelmed by how much technology there is here, you can't consume it all. Congratulations on such a fabulous show."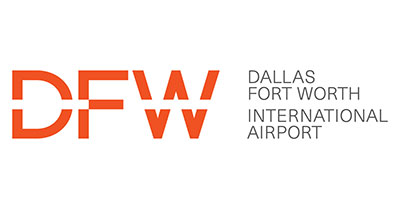 " This is my first time attending FTE Global and I have really enjoyed it. What I really like is it's a great mix of not only our vendor partners, but also airlines and a good representation of international airports as well. It's good to share information and network. I've really enjoyed the opportunity to get away and be strategic for a couple of days."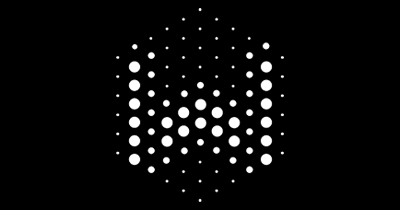 " It is my first time attending FTE Global. I've really enjoyed the opportunity to tell the DFW digital twin story for the first time out in a public setting. It's great to see what other airports are doing around this space – it's going to take a village to transform this industry. It is this type of environment at FTE Global that allows us to exchange what worked, what didn't work, and the new innovation and ideas that are coming together. We're all going to leave this event better equipped for what we need to do for the mission."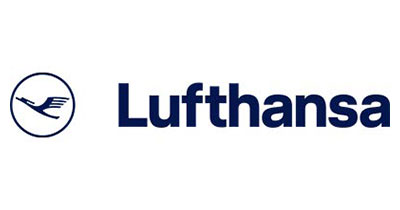 " LAX is obviously a great airport, so it is great to have the co-located FTE Global and APEX EXPO in Los Angeles this year. We are actually thinking about doing something special together with LAX and FTE for the show, so you can be surprised and looking forward to this."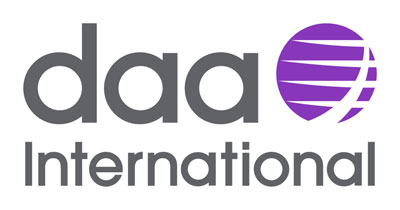 " I have attended a number of FTE events over recent years, some as a delegate and others as a speaker. FTE Global in particular, always attracts a diverse mix of experts and professionals from across the world of aviation. What stands out against other conferences is the inclusion of hospitality, technologists and futurists who help delegates learn from other sectors, which enables a broader knowledge and understanding of what else we can do to promote the aviation sector. Networking opportunities and social events are always of the highest standard and allows old and new friends to come together in a relaxed and fun way."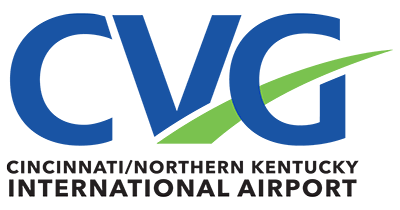 " I felt that at Future Travel Experience the past week the conference has been excellent to not only be able to have though-provoking aviation discussions, but also to collaborate and connect to other airports and leaders in aviation."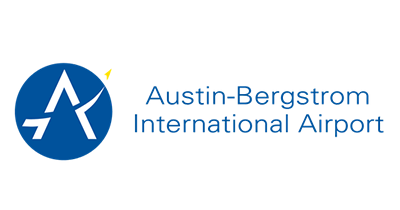 " The networking opportunities are always fantastic at FTE Global. There has been a high level of interaction and engagement between delegates."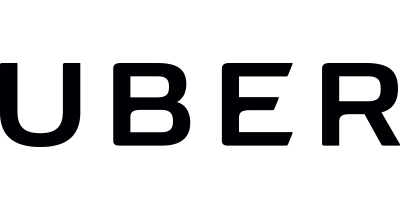 " FTE Global is a wonderful event. I have met representatives from many different modes of travel, and heard what people need to think about in the next decades. In terms of networking, the right players are here to have conversations with."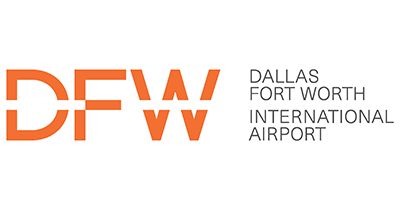 " I have particularly liked that the event helps from a strategic standpoint. FTE Global really allows for a holistic strategic mind-set. The conference sessions have been very relevant in terms of customer experience."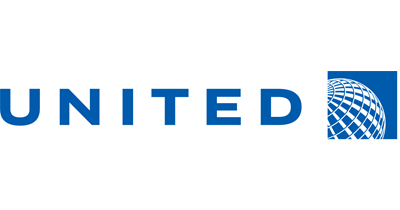 " It's great that we're hearing about disruption. Blurring the lines between industries is very important, and this event does that very effectively."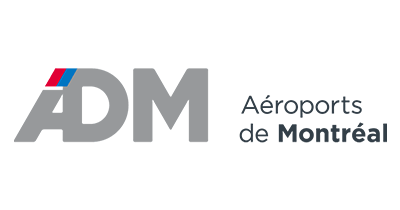 " I have been very happy with the conference sessions, which have been projecting us into the future. It's my first time here at FTE Global and it has exceeded my expectations. I have met lots of different contacts – the event is very good for networking."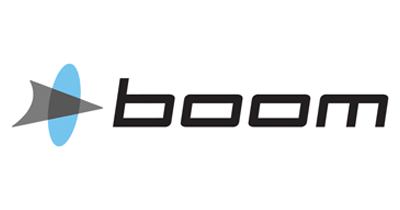 " The panel sessions have been excellent, with good interaction with the audience. It's a very forward-thinking event and people here are not afraid to talk about the future."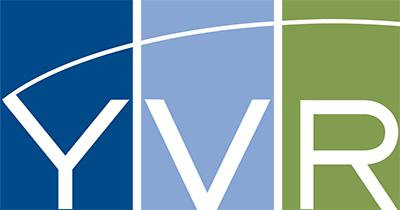 " I'd heard a lot about FTE Global from industry colleagues and it has certainly met my expectations. The conference sessions have been very interesting, and it has been my pleasure to take part."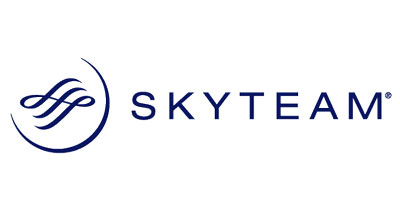 " FTE Global was definitely a great opportunity for us to network and to learn from all the players that are changing the airline industry and the travel industry. During three days we were exposed to lots of insights and we were exposed to a broader way of approaching our business."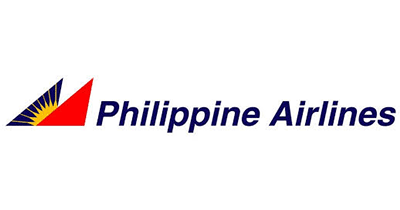 " The event has been very insightful. I've been to a lot of conferences, and the knowledge gained at FTE Global is unique and innovative. It's very good that the event is all about collaboration. I will take some nice concepts home with me."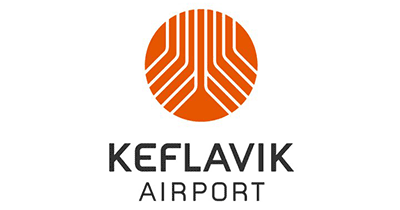 " As always, I come away inspired, with lot of ideas and new perspectives to try to push my organisation even further."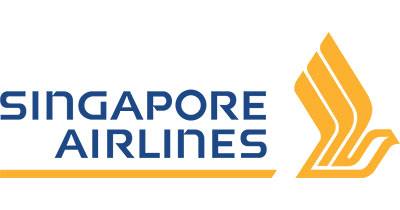 " I really enjoyed the event and seeing lots of interesting airlines and technologies. Highlights for me were the NASA and TSA talks and the collaboration work between the partners. There are differences we have, but it is very interesting to make it all come together."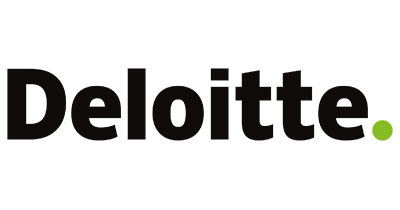 " I've been asked by a number of people how FTE compares to other events on the aviation circuit. My response is that it's very much a case of quality over quantity, with a more focused selection of relevant speakers and discussion topics, rather than the broad brush approach used by others. It's this focus on quality speakers, innovation and informative topics that makes FTE the success that it is."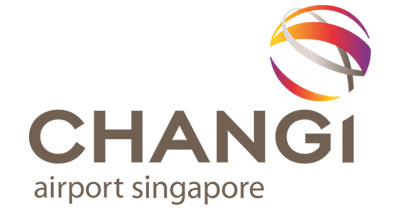 " The sharing amongst partners airlines and operators is what makes this show unique. Everybody gives a lot of insights on the issues and challenges of the industry and it is good to hear that there are similarities in the issues we are all facing."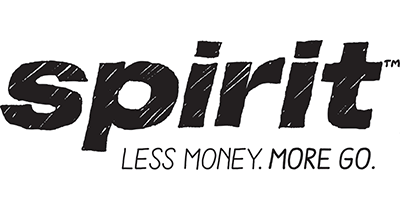 " The show has been tremendous so far. I managed to see some incredible presentations from a lot of great people from inside the industry. We were able to meet with a lot of vendors with whom we have talked to before, but it is great to meet them here in person, which makes it a lot more efficient for us to make decisions on how we drive the guest experience for passengers. For me, this event is really forward looking – it's not just about what people have accomplished, but about what they were trying to accomplish. So, I think that's very valuable, as we are trying to move the industry forward."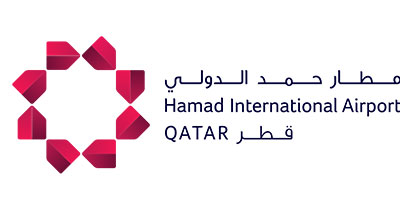 " Compared to some of the other industry events which are a lot broader, FTE really focuses on innovation, so that makes it different. It is always about new ideas and new technologies that could be applied in real life problems, so that's what makes it unique."
---
Exhibitor Feedback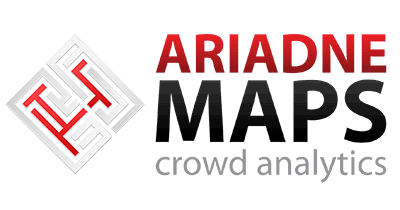 " My experience at FTE Global 2022 has been fabulous. It has been an excellent networking experience. We have connected with all levels of airports. People are very open to new and innovative ideas, so we are thrilled to be here. The number and quality of visitors to our booth has exceeded my expectations. I have sat in on many of the conference sessions – I thought the range of topics and content discussed was very well thought out, and the quality of the speakers was excellent."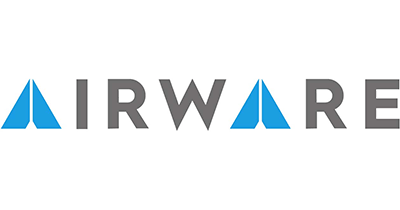 " It has been wonderful here at FTE Global 2022. We are a start-up with a very new technology and have found the response overwhelming, because the quality of attendees is exactly what we are looking for. We have made great contacts. This is probably the most unique way of us meeting a lot of people in a short period of time. The ability to meet people at a high level here, who are able to make purchasing decisions, is unrivalled. It is a great way of spending some of our marketing budget and getting a great return. We will definitely be back next year."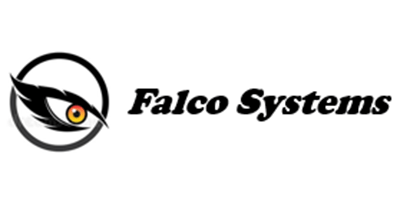 " It has been excellent. It is my first time attending FTE Global. We are really pleased with the conference sessions, the networking, and the exhibition floor. It was very good because I had airlines, vendors and consultancy groups visiting the booth, so I am very pleased. I made a lot of good contacts. The conference sessions I attended were very interesting. I definitely will come back to FTE Global – it has been very good for us."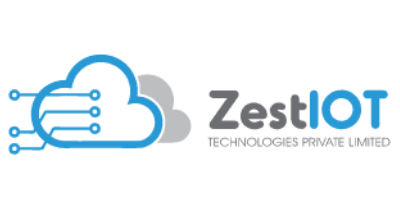 " FTE Global 2022 has been a very good experience. The quality of the attendees and conversations taking place are at a different level altogether. There is no sense of competition – the common theme in all of the conversations is how to collaborate, collectively share experiences, and transform the passenger experience. I see a lot of people being open and helping each other. This is a great networking opportunity in terms of making new connections and having meaningful conversations."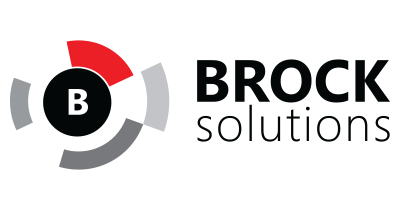 " The experience at FTE Global has been great. We have had quite a bit of traffic through our booth, which is good. The conference sessions have been quite lively, with lots of discussions. We like those discussions – weare not just listening, we are participating, which has been great. There has been more time for networking this year, which has been good. The number of visitors to our booth this year is a little bit higher than it was in past years. We have been attending FTE Global since the beginning, so we will be back again."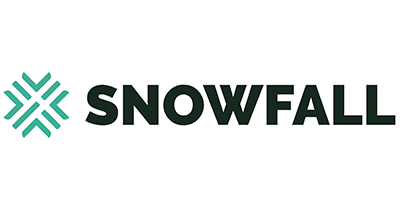 " I am a first-time attendee at FTE Global. Having the opportunity to walk the floor, meet all of the other exhibitors, and discuss how we can collaborate in the future has been really something that I enjoyed thoroughly. There has been a steady stream of visitors to our booth. The set-up is really good, being able to have everybody go through the exhibition in order to get to the conference rooms means there has been a very good flow and consistency to the exhibition. The overall networking opportunities are plentiful. There are lots of coffee breaks and opportunities for us to engage with other attendees. I have had phenomenal conversations after some of the breakout sessions. I will definitely attend FTE events in the future."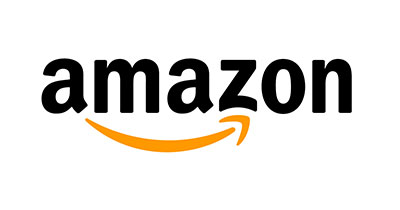 " This is my first time attending FTE Global. There are all sorts of technologies – we have the airlines, we have companies that are providing solutions for the airports, so this really is a great opportunity for us to learn about what is going on in the industry. We have had excellent discussions with people coming to our booth. We have had way more visitors than we were expecting. The networking at FTE Global has been excellent. I think this event is fantastic for the industry as a whole. I clearly see the value in attending – you learn in two days what would take you six months otherwise, because there is so much knowledge in this room right now."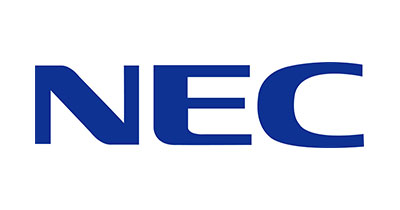 " This is my second year at FTE Global and the experience has been spectacular. The decision-makers have visited the booth to have conversations and it has just been a really good show. We have been busy for the entire two days. I think the important thing here is that the decision-makers attending the event are very high quality. One of the important things about the event is the networking opportunities – we have had good sessions during the evenings and also the coffee breaks, so the booth traffic has been fantastic. I have had the chance to attend a couple of the conference sessions – they are very well-positioned for what we are doing today, but even more importantly they are exploring what the future is bringing. We will definitely be back next year – the quality of attendees and prospects that we have is fantastic."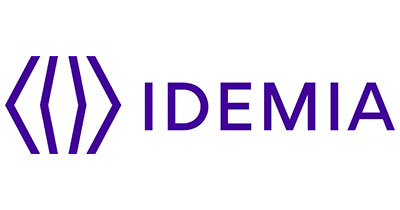 " It has been an incredible experience here at FTE Global. Last year was my first time attending and it keeps getting better every year. The amount of contacts we have made, the networking opportunities, and the chance to interact with the industry is a valuable experience – the right people are all here at FTE Global. The conference content is incredible, as it was last year. The social events at FTE Global are wonderful. The quality of visitors to our booth has absolutely met my expectations. 1,000%, we will absolutely be looking to return in 2023 – hopefully bigger and better."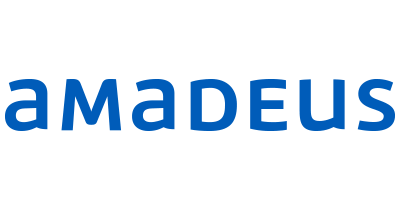 " I always enjoy coming to FTE Global. The number of visitors to our booth has been good. All of the key airlines, including American, Delta, Frontier and United plus others, have all come by, which is good. You do meet a lot of C-level executives at FTE Global and those are the people who need to get the products agreed within the organisation. One of the good things about this show is there is always a lot of interest from attendees on the technology – they actually all want to understand how it all works and how it all fits together, so it is a good event to show off technology."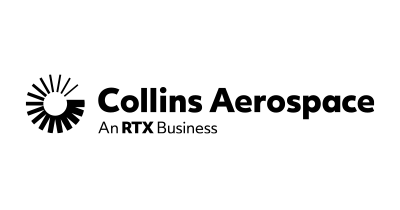 " My overall experience here at FTE Global has been fantastic. I think this is really the premier event for the year. It has been the most exciting, the most well-attended, and it has been all levels of management. I have sat in on several of the conference sessions, which have been wonderful, especially the panel discussions. I would love to come back to this event in the future – next year and every year."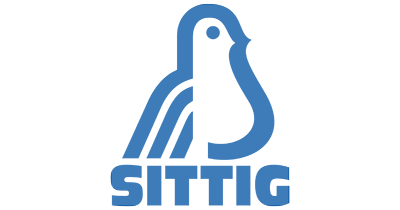 " Overall, the experience being here at the show was very good. We are very satisfied with the results. The number and quality of people visiting our stand was good – they were the right people in terms of their responsibility roles and their airports. The networking opportunities and social events, especially during the coffee and lunch breaks, gave a lot of opportunity to get in touch with other exhibitors, visitors and participants in the conference. It has been the first time for us attending FTE Global and we are looking forward to attending again next year."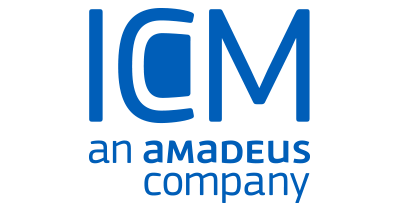 " We have been at FTE for at least the past three or four years. I like events like this because you can catch up with people and chat to airports and airlines. For instance, I managed to talk to some interesting entities such as Frankfurt Airport, Delta Air Lines and Atlanta Airport, so this was very important to me."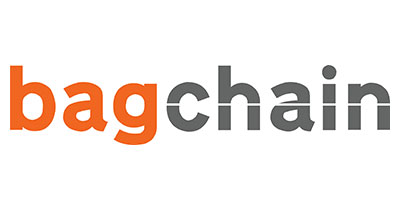 " We have had a fantastic show this year. It has been tremendous, especially in getting new customers interested in our solutions."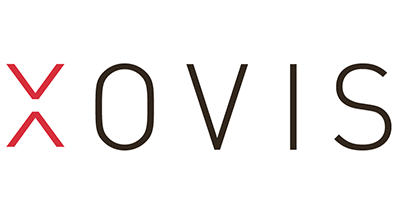 " The show has been great for us. We met with a lot of existing customers, but also a lot of new customers. We have made some really exciting contacts and we are really happy with how the show is going. I think FTE is one of the few shows that really brings a lot of airports from the US but also globally in one place."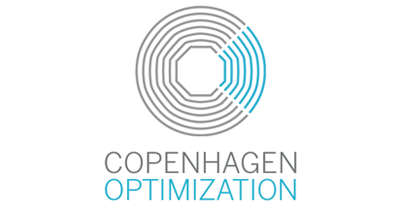 " The participants who are here at the show are here to learn and that is what makes the show special. There is a lot of engagement. The meeting booking system was great and it worked really well for us and everybody showed up to the meetings."

" There have been so many people visiting our booth. It has been fantastic in the exhibition. This is one of the best shows, if not the best, that we attend. We are meeting all the right people from airports and airlines. It's an awesome place to connect."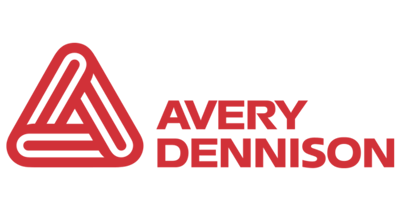 " This is the show for the aviation market. Most of the key solution providers are here. The networking opportunities are fantastic – we've definitely been meeting the right people here."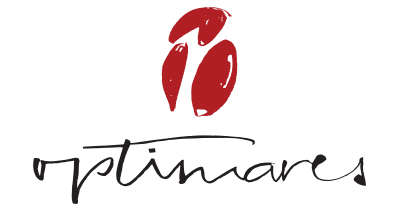 " We have had many people visiting our stand. There has been big interest in our (aircraft) seats and what we can do for the passenger experience. We have certainly met the right people at our stand. It is our first time here, and the show has exceeded our expectations."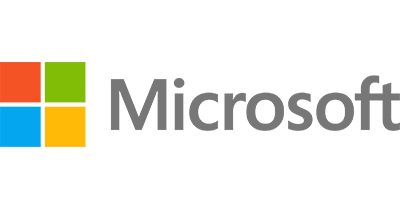 " From an expo side of things, we've made some great connections, including new connections. It's been a really good opportunity for us to see how things in the industry are going, how it is developing."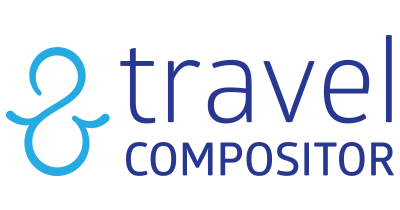 " The networking has been very good. There is a good quality of people here. It is my first time attending FTE Global and 80% of visitors to our stand have been interesting to us."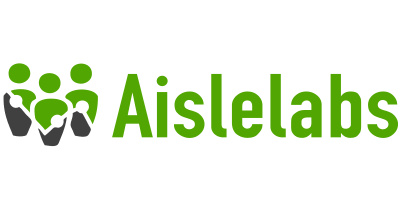 " FTE Global has been great. We've had lots of people coming by the stand. We're really interested in meeting airports, and the event has been very good for that. The show has met our expectations and we would come again."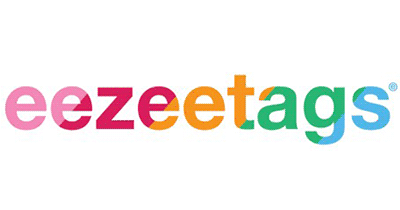 " The show is amazing. We've been very busy, with lots of interest in our RFID solution. We've been meeting the people we were hoping to meet. There are very big opportunities here at the show and it's nice to network with potential customers within the industry."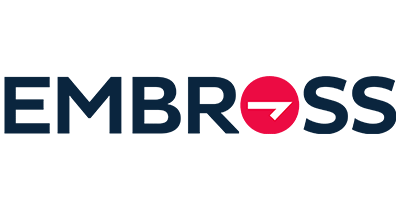 " It has been busy – once again a great show. The event grows every year. FTE Global is a staple for us."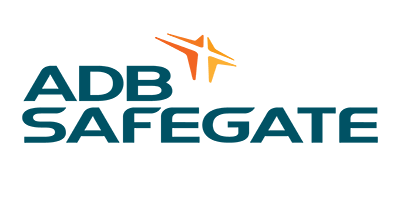 " I'm getting to meet people I don't normally meet at other trade shows. The quality of meetings we've had has been fantastic. The conference sessions I've been in have also been excellent."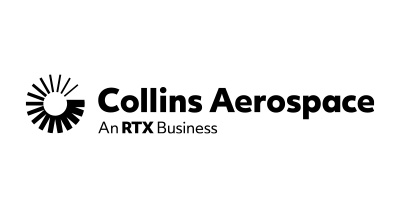 " We have certainly met the right people here. The quality of contacts we have met has been brilliant…it has been perfect for us really. "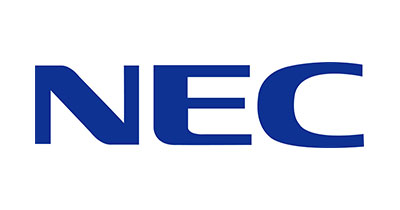 " It's the first time I've participated and the event has been excellent. There has been non-stop customer interaction and we have identified some very good leads. The event is even more interactive than I expected, and the networking and social aspects have been great."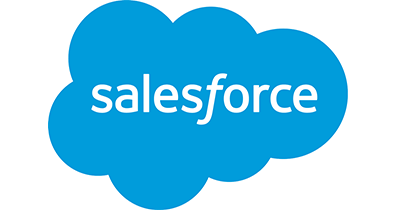 " We have got 8 to 10 solid leads. The people stopping by our stand are the right kind of people. I've been doing trade shows for 25 years and I can see that there's a good mix of vendors here. The leads are for good potential customers. "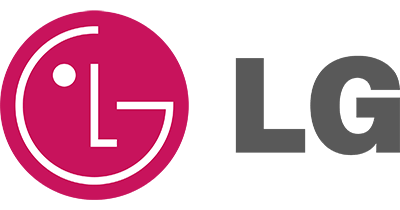 " It has been a great event. There has been good traffic in the exhibition, and we have made several good contacts. The networking opportunities are excellent."
FTE Global registration
Find out FTE Global 2024 registration options
Have a question?
Contact us using our online form.
Book your booth
Exhibit your product or service. Contact our team to discuss the opportunities available:

Vital Event Information
Future Travel Experience Global 2024 is a global forum that brings together airlines, airports, government agencies, vendors, start-ups, terminal designers, architects, ground handlers, destination partners and various other travel industry stakeholders to learn, collaborate and be inspired on their next moves to transform their organisations' passenger experience, business performance & sustainability strategies.
Event

Future Travel Experience Global 2024

Date

- October 2024

Location

Long Beach Convention Center

,

California

,

United States