One-to-One Meetings
Airlines qualify for free attendance once they have scheduled five 10-minute appointments during the two show days.
---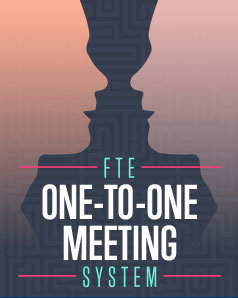 Networking is always the primary reason people attend events, and a One-to-One Meeting System will be at the epicentre of the FTE Ancillary show. Airlines and airports from around the world can connect face-to-face with the very companies that can help them define their future retailing strategies. We believe there are hundreds of deals industry stakeholders could be doing with various companies, many of whom they are yet to even engage with, to enhance their retailing portfolios.
Our new, personalised one-to-one online meeting system will enable participants to schedule meetings with the 800+ expected attendees, months before the show begins. You can request and accept as many meetings as you like, but we have scheduled a dedicated 90-minute slot into the agenda each day for these meetings to take place. The one-to-one online meeting system can be used to schedule multiple 10-minute meetings, which all parties involved can then use to establish if they would like to take the conversation further.
---
Exhibitors, sponsors, airlines and airports get priority use of this online meetings tool, with other industry stakeholders receiving access closer to the event.