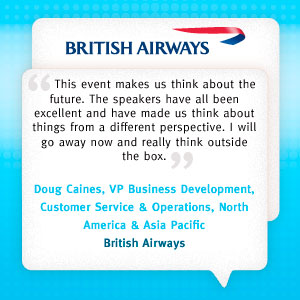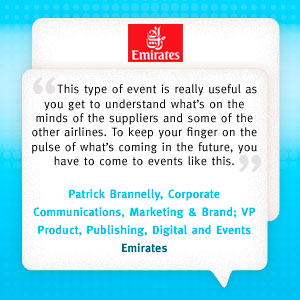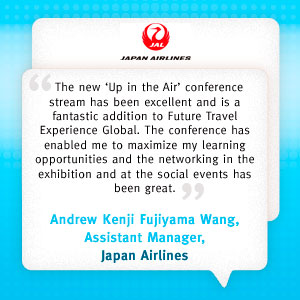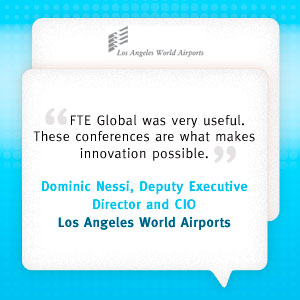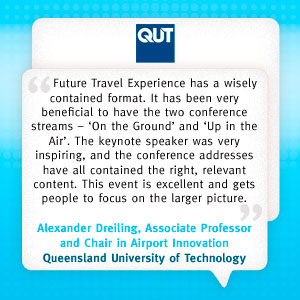 Our move into tackling the onboard experience is the final evolution of the Future Travel Experience business unit, which began in 2006 as disCUSS and then became Check-In. We rebranded the event as Future Travel Experience in 2011 to reflect our broader focus, which extended beyond solving the queues and frustrations at the check-in area to almost every other touch-point throughout the travel continuum. With the introduction of FTE 'Up in the Air' (named after the film of the same name set to the backdrop of airline loyalty programs), our focus now extends across the whole passenger journey and we were proud through our 2013 show to have started to play an important role in shaking up the passenger experience in the air, which has evolved very little in the last 20 years.
Once more, our primary focus through this dedicated conference stream will be on big topic issues, and particularly how technology can help improve the passenger experience onboard. Our 2013 event proved that our independent and passenger-focused mentality creates discussion and progress within the industry that cannot be matched by other events in the marketplace.
At FTE Global 2014, there will be two parallel conference streams covering the latest passenger-focused efforts 'On the Ground' and 'Up in the Air'. While most conference sessions will take place in separate rooms to better cater for specific airline attendee interests, at multiple points both conference steams will unite during the event to discuss key topics in support of our 'Redefining the end-to-end passenger experience' theme.
We can promise you our most ambitious agenda yet, bringing together a collection of inspiring experts from industry-leading organizations through unique session formats to explore the latest technologies, newest concepts and most innovative visions to enhance the passenger experience.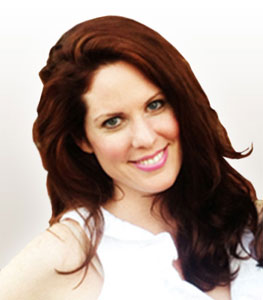 Cabin Integration Symposium
FTE Global 2014 will play host to the 'Cabin Integration Symposium: A deep dive exploration into the future of IFEC and interiors collaboration', which will be delivered in partnership with Runway Girl Network.
Moderated by Mary Kirby, founder of Runway Girl Network, former Editor-in-Chief of Airline Passenger Experience magazine and one of the world's foremost independent experts in in-flight entertainment and connectivity (IFEC) business models, this intense symposium will cut through the marketing jargon and news hype to discover exactly how airframers, airlines, interiors firms, IFE specialists and connectivity players are exploring ways to more efficiently work together and drive innovation in the cabin to keep pace with consumer trends and appetites.
» More information on the FTE/Runway Girl Network Cabin Integration Symposium
Conference programme to be announced in the coming months
While the event theme has been defined early, the full agenda and speaker line-up will be launched in the coming months. To give you an idea of the quality of our speakers, focus and commitment to progressive discussion, please review the FTE Global 2013 agenda below.
Workshops/Sessions
Social events/Networking

2013 Conference Program

Wednesday 4th September
14:00 - 17:00
The key themes to be explored will include:
Me-centric passengers – Understanding today's experienced, connected and empowered passenger
Customer service in an age of self-service and real-time information
Passenger-centric airlines – Big data and personalization of the travel experience
Airlines as retailers – Innovative ancillary products and services
Beyond flat beds and slimline seats – Quiet zones, virtual classes, social flights
Onboard hospitality – Cabin crew as concierges
Airlines as cultural ambassadors – Going local, storytelling
Branded amenities – Teaming up with consumer brands to improve the passenger experience
IFE 2.0 – Connectivity, BYOD, wireless IFE
Looking sideways – What can airlines learn from other business sectors?
Workshop: Trends and Innovations in the Airline Passenger Experience
How airlines are responding to consumer trends with innovative products and service in order to differentiate the passenger experience.
This fast-paced and interactive trend session, led by airlinetrends.com founder Raymond Kollau, starts with an overview of the main macro, industry and consumer trends shaping the airline industry. The session then follows the so-called customer journey and combines the trends discussed with dozens of the latest airline product and service innovations and links them to the various customer touchpoints: orientation, booking, airport, inflight, arrival, loyalty.
Participants will gain understanding of the latest consumer and passenger trends, as well as a 'download' of the latest innovative onboard products and services that show the way how the airline passenger experience will evolve. The session draws on airlinetrends.com research into the airline passenger experience, as well as on the work of consumer trends agency trendwatching.com which Raymond has been part of since its foundation 10 years ago.
About Raymond Kollau

Raymond Kollau is founder of trends research agency airlinetrends.com, which monitors the global aviation industry for commercial innovations launched by airlines around the world in response to changing consumer behavior. Having been part of leading consumer trend firm trendwatching.com since its inception, a position he still holds part-time today, Raymond Kollau founded airlinetrends.com to focus on trends and innovations in the global airline industry. Raymond has been quoted as an industry expert by media such as CNN, MSNBC and The New York Times and is a regular speaker at industry events and contributor to several airline-related magazines.
17:00 - 17:30

17:30 - 18:30
Opening Keynote Session for all participants
Welcome addresses
Daniel Coleman
Event Director & Founder, Future Travel Experience

Samuel Ingalls
Assistant Director of Aviation, Information Systems, Las Vegas McCarran International Airport

To infinity and beyond: Imagining the future of travel
Rob Girling Principal, Co-founder


Travel has never before been safer, faster and more popular--and technology has played a huge role in making it so. Yet along the way, it has lost what made it so exciting— the feeling of adventure, freedom and discovery. Rob Girling, Co-founder and Principal of award winning technology product design firm Artefact will explore a different perspective on the role of technology in the future of travel. Instead of focusing on how design and technology can make travel frictionless and enhance the utility, savings and efficiency, Rob will challenge the audience to think about technology that allows you to break barriers, establish new connections with each other and the new environments travel takes us to, and bring back the feeling of adventure. Using wearable technology, entertainment and services as examples, Rob will demonstrate how design can make travel not only fun and exciting, but help the industry identify new revenue opportunities that strengthen customer loyalty.
Before co-founding Artefact,
Rob worked for the following organisations...
18:30 – 20:00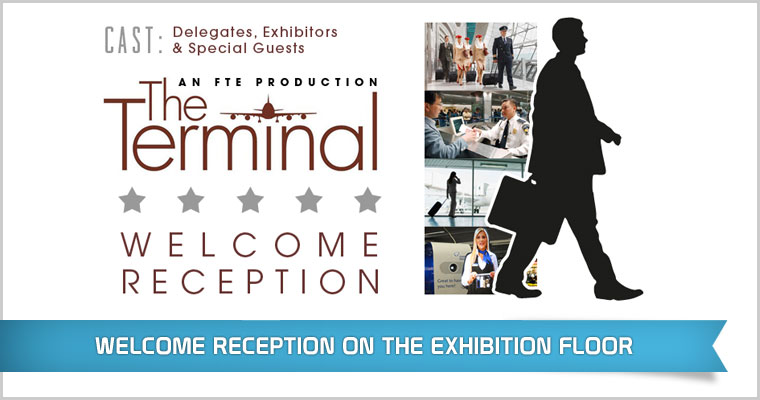 End of day
Thursday 5th September
08:30 – 10:30

Future Travel Experience "Up in the Air" Conference commences
10:30 - 12:00
Opening Session – What could the passenger experience in the air possibly be by 2030 if true innovation was applied?
Welcome Address from the Future Travel Experience "Up in the air" Conference Chairman:
Raymond Kollau
Founder, AirlineTrends.com

Panel session where after a scene-setting introduction from the Chairman each presenter will deliver a 5 minute presentation on the question posed in the session title. After all presentations have been heard the panel will debate the topics raised.
Session Chairman: Tim Miller
Senior Design Strategist, TEAGUE

Panelists:
Volker Scheible
Director Passenger Experience Design (Leisure Travel), Lufthansa

Rachelle Ornan
Regional Director, Cabin Experience and Revenue Analysis, Boeing Commercial Airplanes

Neil James
Executive Director of Corporate Sales and Product Management, Panasonic Avionics Corporation

12:00 - 13:45 | Lunch Break in the Exhibition
13:45 - 15:15
Questions to consider:
How can an airline inject a sense of brand and origin into cabin design?
Aircraft design is predominantly driven by a desire by the airlines to get more from additional space to fit in more seats to create more revenue. Can we ever expect to achieve a better passenger experience with this mindset?
Should airplane interiors be more adaptable so they can create platforms for airline service model flexibility?
Why is it that weight, fuel, capacity are the major considerations for planning and designing, yet the interior which is the most central element to the passenger experience are one of the last priorities of both the airlines and OEM when developing new or rethinking existing aircraft?
Is there too much pressure to make plans well before the delivery of the aircraft often leaving interiors outdated soon after the plane is manufactured?
As profits have become harder to find the aviation industry has become more conservative and risk averse which is leading the industry to make few difficult choices and scared to innovate. How can we change this mindset?
How do we delivery more privacy in seating configurations, especially in economy?
How do we drastically improve the experience for economy passengers and those travelling with a families on long haul?
Do airlines need to utilize advanced technology onboard and communicate via unique social media channels in order to secure their loyalty of the modern passenger traveler?
Second Working Session – What will be the methods by which airlines deliver a truly unique experience inflight that also embodies their brand?
Panelists will share their views from their seats without slides following a presentation from the chairman to set the scene.
Chairman: Rohit Talwar
Founder, Fast Future Research

Panelists:
Daniel Baron
Owner, LIFT Strategic Design

15:15 – 16:00 | Refreshment break in the Exhibition
16:00 – 17:30
Third Working Session – How can connectivity be maximized for improved airline service and passenger experience?
Questions to consider by the presenters:
Can connectivity truly turn cabin crew from being service driven into concierges?
What kind of infrastructure do you need to meet the connectivity demands of tomorrow?
How will connectivity impact service design – if passenger orders a coffee from his phone how will they get it?
Should we be Googling passengers to provide a more personal service, or is this a step too far?
Do airlines need to invest in tablets or should crew be working off their own mobile devices configured to access the same programs?
Connectivity presents huge business possibilities, but how do we overcome data transfer issues?
How should airlines go about successfully training cabin crew to utilize tablets and connectivity?
Chairman's Presentation – An overview of how leveraging connectivity by airlines will change the passenger experience onboard in the short, medium and long term
Chairman: Jim Peters
Chief Technology Officer, SITA

American Airlines shares its mobile strategy to push integrated entertainment and customer service to travelers' devices while inflight.
Phillip Easter
Director of Mobile Apps, American Airlines

How is Qantas leveraging real time information through connectivity to deliver enhanced service and how has it trained its cabin crew to maximize upon the potential available?
Alison Webster
Executive Manager International Customer Experience, Qantas International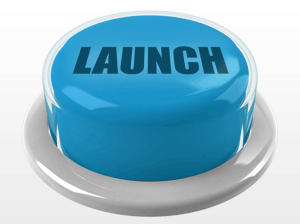 Game-changing industry launch to be made exclusively at end of Day 2
A major industry launch will take place at the inaugural FTE 'Up in the Air' conference, heralding a new joint venture of leading players and paving the way for a revolution in the way airlines can harness passenger intelligence, empower their crew and create new onboard ancillary generation opportunities. FTE Global delegates will be the first to hear the exclusive announcement, which ties in perfectly with the event's theme of 'Reinventing the passenger experience through innovation, personalization and connectivity'.
19:00 - 22:00

End of day
Friday 6th September
09:00 - 09:30
The Connected Aircraft with Personalization and Big Data

Ricky Heath Travel and Transportation Industry Practice Head,
AT&T

Remember back "in the day" when airlines managed everything manually - and delivered everyone from Point A to Point B with very little - or no - personalization? Yellow pads and #2 pencils were the norm to coordinate all of the airline's operations throughout the enterprise as well as managing the "Big Data" (at that time…). Even though airlines generally provided fantastic in-flight service, including full course meals and free amenities, they did it with very limited technology, less passenger data - and with even less of a "white glove" approach. Ricky Heath, AT&T's Travel and Transportation Industry Head, will provide an entertaining and insightful view into the leading-edge technology advances in the airline community demonstrating how the "connected aircraft" and Big Data are enabling enhanced passenger services and generating revenue. Ricky will share recent news-breaking success stories highlighting innovations within the airline arena which capitalize upon aviation harnessing Big Data and deploying new solutions to maintain - and even grow - market share in a very competitive industry.
09:30 - 10:45
Fourth Working Session – How will IFE&C evolve and how will stakeholders need to adapt to this fast moving landscape?
Questions to consider:
Is connectivity a viable business proposition for passengers, and will they really ever pay for it?
Should airlines perhaps be focusing more on helping facilitate passengers with mobile services?
If the majority of passengers brings mobile devices onto plane preloaded with content and entertainment should airlines really be investing in IFE?
Should airlines be teaming up with the likes of Netflix and HBO to serve their content needs?
It is clear we need comprehensive IFE systems of long haul, but how do we provide a better offer on short haul?
Should airlines be investing in future IFE systems that are less bulky with more fluidity that are app based so developers can build for them like they do Android and iOs platforms?
Do content providers need to drastically change their business models now?
Will studios ever agree to stream their films to passengers onboard?
Rather than fitting IFE into seat backs should airlines instead take the Qantas approach and just provide passengers with tablets instead?
Creating community on a plane – can IFE facilitate onboard passenger interactions, and is this what passengers would want?
Would it be cheaper in the long run to provide free wifi and dispense of IFE?
What should the approach be to facilitating connectivity on planes – servers, satellites, other?
Can we really expect IFE providers to throw out old systems and bring out a new one every time there is a technology change?
Are unique location-based storytelling methods like geotainment the unique kind of entertainment options airlines should be investing in?
What will impact of connectivity be on seat design, aircraft design, IFE etc?
Bring your own device – should passengers be forced to download an airline app in order to use their wireless IFE?
Following bring your own device (BYOD) is bring your own content (BYOC) next?
Panel session where after a scene-setting introduction from the Chairman each presenter will deliver a 5 minute presentation on the question posed in the session title. After all presentations have been heard the panel will debate the topics raised.
Chairman: Mary Kirby
Editor-in-Chief, Airline Passenger Experience Magazine

5 minutes Panelists:
Patrick Brannelly
Corporate Communications, Marketing & Brand Vice President: Product, Publishing, Digital & Events, Emirates

John Guidon
Chief Technical Officer, Global Eagle Entertainment Inc

Andrew Kenji Wang Fujiyama
Manager Planning Group Web Sales, Japan Airlines

Joost Blom
Project Manager – R&D Inflight, Air France KLM

10:45 - 11:30 | Refreshment break in the Exhibition
11:30 - 13:00
Fifth Working Session: How can connectivity and new technologies help increase ancillary revenues onboard
Chairman's Presentation – Experiences and new ideas from Allegiant Air on leveraging connectivity and tablets to increase passenger spendingup in the air
Todd Cinnamon
VP of Information Technology, Allegiant Travel

Personalization for commercial gain – How long before every passenger receives a unique commercial offer based on previous buying behaviors, preferences etc through direct messages to phones and IFE?
Brett Proud
President & CEO, GuestLogix

How will new technology platforms and concepts like onboard connectivity, NFC and virtual stores enable airlines to sell items of greater worth and variety to passengers in the air?
Craig Duncan
Vice President - Global Alliances, MasterCard

13:00 – 14:00 | Lunch on the exhibition floor
15:00 – 17:00

The Las Vegas McCarran International Airport tour is a unique opportunity to experience firsthand the unparalleled facilities of this forward-thinking airport. Centering on the trailblazing new Terminal 3, the tour begins curbside, where delegates will explore the check-in areas – taking in everything from sophisticated digital signage to the utilization of kiosks and advanced self-bag tagging facilities – and will be given an understanding of check-in area layout and flexibility of design in the terminal space. From departures, the tour moves airside, where a look at the digital signage at the gates, the automated self-boarding system and the activity on ramps will give a fascinating insight into the innovation behind McCarran International Airport's operations.
Sponsored by Las Vegas McCarran International Airport
End of day