New FTE Asia EXPO 2016 website launched!
The new website for Future Travel Experience Asia EXPO 2016 has now been launched – visit the website here.
FTE Asia EXPO 2016 will be held at the Marina Bay Sands, Singapore from 25-26 October 2016 and will be co-located with APEX EXPO and Aircraft Interiors EXPO Asia, which will together attract more than 3,000 air transport and travel industry executives.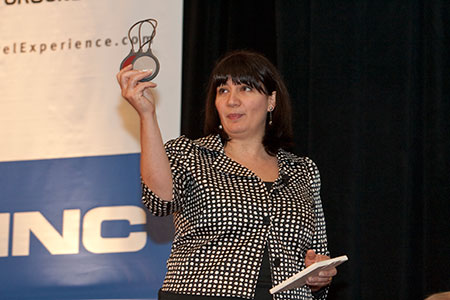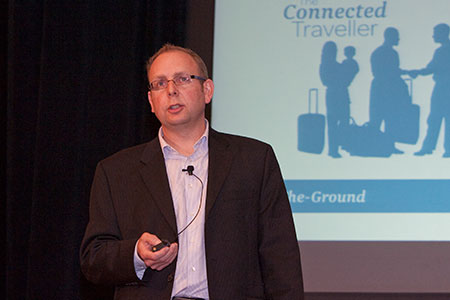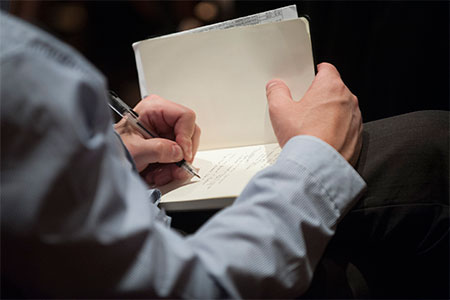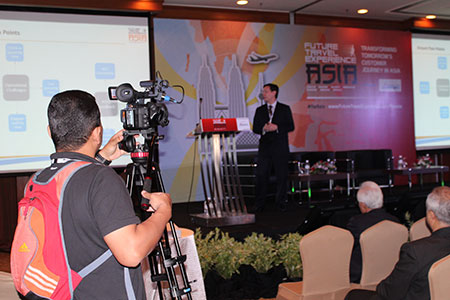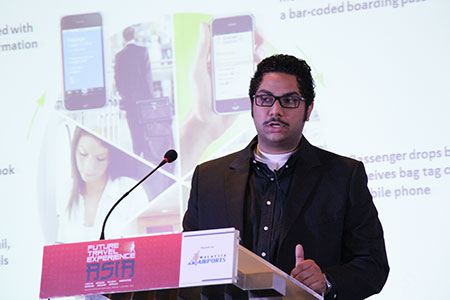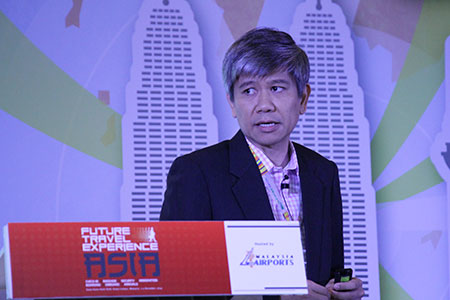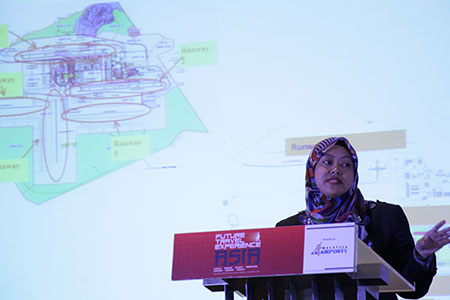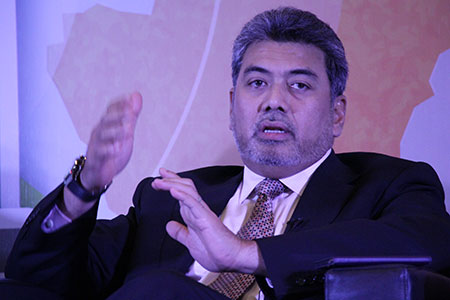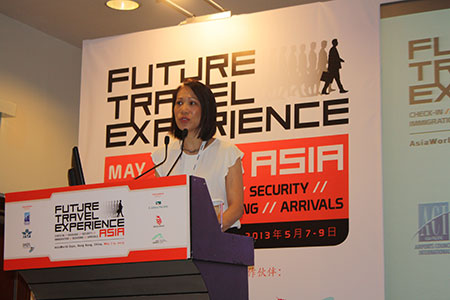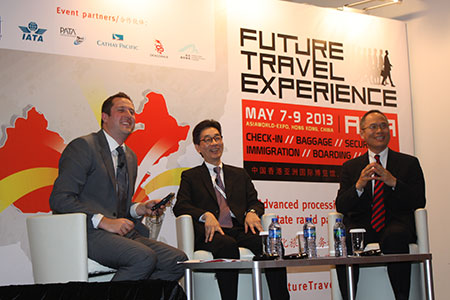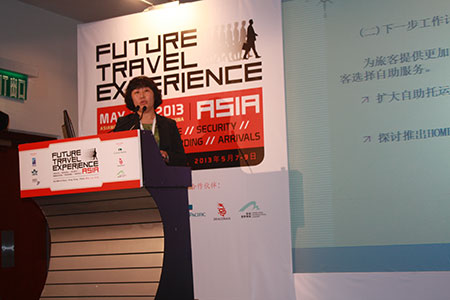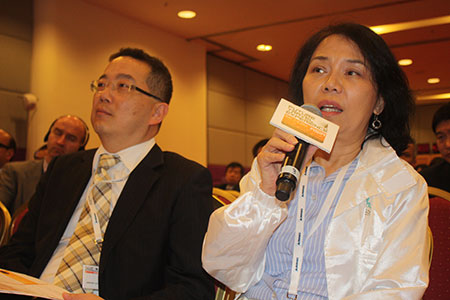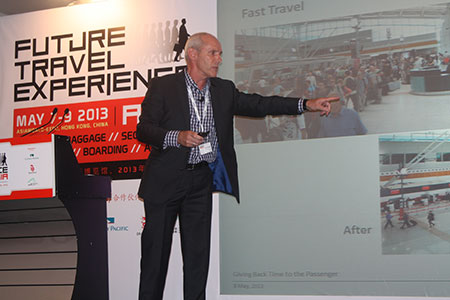 In addition to the biggest Expo of its kind anywhere in Asia, FTE Asia EXPO 2015 will include two conference streams running simultaneously covering the most significant developments and future trends relating to the passenger experience 'On the Ground' and 'Up in the Air'.
The 'On the Ground' stream will focus on the latest advancements in areas such as pre-travel, check-in, baggage, security, immigration and arrivals.
Managing the rise of passenger throughput is a major challenge across Asia, and through our theme we will champion the latest thinking, concepts and collaborative efforts to enhance the speed at which passengers can move through the airport, enable them to take control of processes, and then personalise and enhance their experience at the airport both when departing and arriving.
FTE Asia EXPO 2015 will provide inspiration on the best future ideas and insight into future traveller behaviour and technologies, and the impacts they will have on systems, facilities and business strategies.
We will continue to play an important role in inspiring travel industry stakeholders to innovate and collaborate to deliver a seamless and personalised passenger experience on the ground, and help them effectively plan future facilities and processes with our unique insights on future trends and practices. So, if your interest is solely on the airport of the future, we are undoubtedly the event where you can get the most insight and intelligence on this subject.
This conference will run parallel to the 'Up in the Air' conference stream, which will tackle improving the passenger experience onboard.
Workshops/Sessions
Social events/Networking

2015 Conference Programme

* invited to conference
Tuesday 17th November
16.00 - 19.00
Official FTE Asia EXPO 2015 Opening and Welcome Reception

The FTE Asia EXPO 2015 Welcome Reception will be headlined by Drum Cafe Singapore, which will lead a group drumming session with all participants to get the show off to a powerful start. Our big goal for the show is to inspire collaboration and innovation, and drumming quickly breaks the ice and removes barriers between participants, and will set the tone for all that follows.
The Official EXPO Opening will lead directly into the Welcome Reception on the expo floor. Delegates can network and enjoy drinks and demonstrations in the expo, and experience entertainment and hospitality inspired by our host city, Singapore.
Wednesday 18th November
09.00 - 10.00


Opening Keynote Session for all participants
Welcome Address:
Daniel Coleman,
Founder, Future Travel Experience

Keynote Address: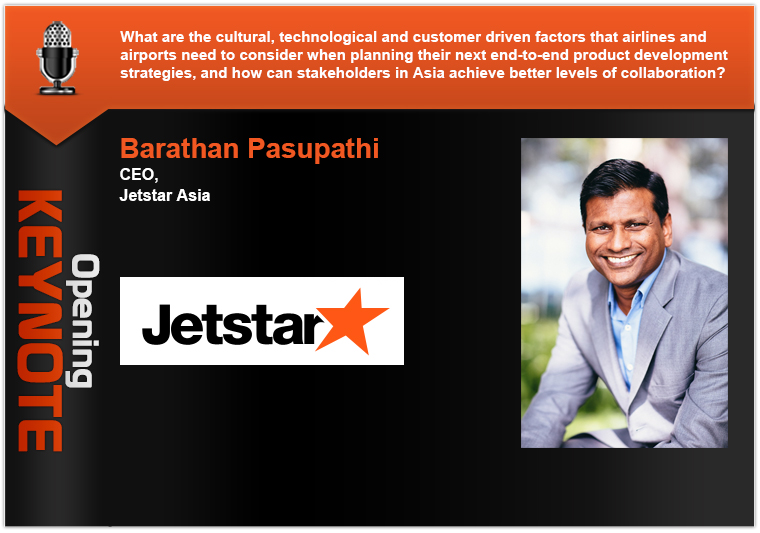 10.00 - 11.00 | Coffee break and networking on the expo floor
11.00 - 12.30



Joint session for all participants:
Insight and Innovation Symposium
Chairman:
Vinoop Goel,
Regional Director – Airport, Passenger, Cargo & Security (Asia Pacific),
IATA

How technology will change the travel experience and how industry stakeholders should adapt
Max Coppin,
Partner Development Manager,
Google

How TripAdvisor engages travellers with travel content across multiple touch-points and collaboration opportunities for this industry
Aaron Hung,
Director of Partnerships, APAC,
TripAdvisor

The door-to-door customer experience journey: what does the future hold?
Rhoderick van der Wyck,
Global Industry Practice Lead for Travel,
Transport and Logistics,
BT Global Services

12.30 - 14.00 | Lunch break and networking on the expo floor
14.00 - 15.30

Second Working Session: What are the technologies that airports and airlines should be investing in to speed up and enhance passenger experiences at each of the key airport touch-points?
Each speaker will present for 10 minutes, before the panel discusses the topic in a 10-minute Q&A. The panel will then move onto the next topic, with a presentation followed by Q&A.
Chairman:
Andrew Seow,
Director, Sales and Account Management, Asia Pacific, Rockwell Collins

Panellists:
Making the case for self-service, beacons, NFC and wearable technology
Andrew Wang,
Mobile Marketing & Strategy, Japan Airlines

Making the case for biometrics, e-tags and smart tokens
Cees de Vos,
Independent Consultant and Industry Processing Veteran, Foxies Consult
Making the case for mobility, so airline staff can check-in passengers and manage disruption situations away from a desk
Karen Crook,
Head of Airports and Customer Services, Tigerair

Making the case for leveraging customer intelligence & analytics
Stuart Rattray,
GM Technology, Sydney Airport

15.30 - 16.30 | Coffee break and networking on the expo floor
16.30 - 17.30



Joint session for all participants – FTE Collaboration Forum Asia
Led by Max Coppin, Partner Development Manager, Google

We want FTE to be an industry change catalyst and we are making more efforts to facilitate actual industry collaboration at the show, as opposed to just discussing the need for it, which is why we are introducing the FTE Collaboration Forum this year. The session will provide a discussion platform for various stakeholders to discuss how they can collaborate in key areas to enhance the end-to-end passenger experience. Delegates will be able to choose which topic they would like to discuss and then join the relevant table to exchange thoughts, ideas, frustrations and potential ways forward.
There will be working groups in different working zones, each with their own captain who will brief and help guide the working groups with their discussions on each table. At the start of the session, each delegate will join one of the working groups. They will then play an important role in forming ideas and conclusions within that sub-group that will be shared with their fellow delegates through the post-event website.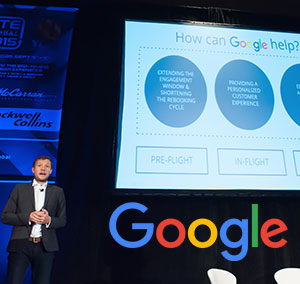 Google to lead Collaboration Forums in Singapore
We are delighted to announce that Max Coppin, Partner Development Manager, Google will play the role of Session Chairman for the FTE Collaboration Forum Asia. He will set the scene for the session and lead the discussions to help bring new ideas, and outside of the industry thinking, to the brainstorming that follows.
Innovation groups:
Advanced airport self-service – Cees de Vos, Independent Consultant and Industry Processing Veteran, Foxies Consult
Baggage advancements – Cleveland Motley, CEO, Pinger Technologies, Inc.
Airport terminal design – Graham Bolton, Global Aviation Development Director, Atkins
Data sharing – Hock Lye Lee, Director and Head, Operations Development & Service Consultancy, Changi Airports International
IFE – Jon Norris, Vice President of Sales, Lumexis Corporation
Cabin connectivity – Terry Revnak, Director, Asia Pacific Region, Gogo
Cabin design – Mike Crump, Partner, Honour Branding
Crew empowerment – Hammad Rajjoub, Enterprise Mobility and Devices Lead, Enterprise & Partner Group, Microsoft
17.30 - 18.30

Expo Hall Drinks and FTE Asia Awards ceremony
Open to all delegates
An opportunity for participants to relax and network at the end of the day and to also take in the FTE Asia Awards ceremony in which airlines and airports from across Asia (and Oceania) will be rewarded by region for their end-to-end customer experience achievements.
End of day

Thursday 19th November
09.00 - 10.00

Day 2 Keynote Session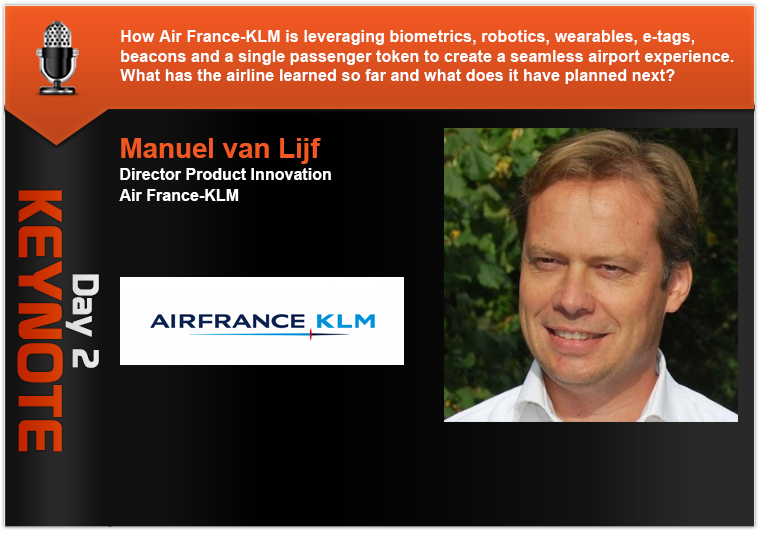 10.00 - 11.00 | Coffee break and networking on the expo floor
11.00 - 12.30

Third Working Session: Effective collaboration to future-proof existing and new airport facilities to deliver better customer experiences
A session in which each presentation has been co-created by the stakeholders involved to tell the unique collaboration story from each side.
Chairman:
Cedrick Brisset,
Regional Manager, Airport, Passenger, Cargo & Security, Asia-Pacific, International Air Transport Association (IATA)

How Melbourne Airport and Qantas are collaborating on Smart Security trials in an important step towards realising a new security model that will improve the experience for passengers and boost efficiency at security checkpoints
Travis Jones,
Manager Operations Quality Assurance,
Melbourne Airport

Lorie Argus,
Executive Operations,
Melbourne Airport

New Kansai International Airport Company collaborated with Peach Aviation to develop KIX T2, the first LCCT facility in Japan, which recently won the Skytrax award for Best LCCT in the World. How did this successful collaboration work in practice, and how is it now being applied to the planning for future facilities at the airport, which will be used by other carriers too?
José Oller,
Vice President, Airports and Operations Control, Peach Aviation

How AirAsia collaborated with Senai International Airport and vendors from East and West to deliver an affordable self-service solution, so its passengers can complete the entire check-in and bag drop process without any assistance from an airline agent
Bart Houlleberghs,
Commercial Director, Type22

12.30 - 13.45 | Lunch break and networking on the expo floor
13.45 - 15.15

Fourth Working Session: Next generation technology strategies to enhance customer experiences and efficiencies at the airport
Waves of the Future - the technology perspective
Chairman:
Ilya Gutlin,
President, Asia-Pacific, SITA

How Changi Airport Group is leveraging the latest technologies to be smart, sweet and swift
Steve Lee,
Chief Information Officer and Senior Vice President (Technology), Changi Airport Group

Japan Airport Terminal Co. has signed an MOU with CYBERDYNE Inc. paving the way for Tokyo's Haneda Airport to become a testing ground for the latest generation of robotics. What are the likely uses of robotics in an airport environment and what might this mean for staff utilisation and customer experiences in the future?
Makoto Kawai,
Deputy Senior Vice President in charge of Project Planning Division and Special Executive Assistant to the President, Japan Airport Terminal Co., Ltd

What role will technology play in the SV2020 strategic plan, and what are we likely to see in Saudia's new home at King Abdulaziz International Airport?
Abdulrahman Bukhari,
Manager Strategic Projects Planning, Saudia

15.15 - 16.00 | Coffee break and networking on the expo floor
16.00 - 17.00


Joint session for all participants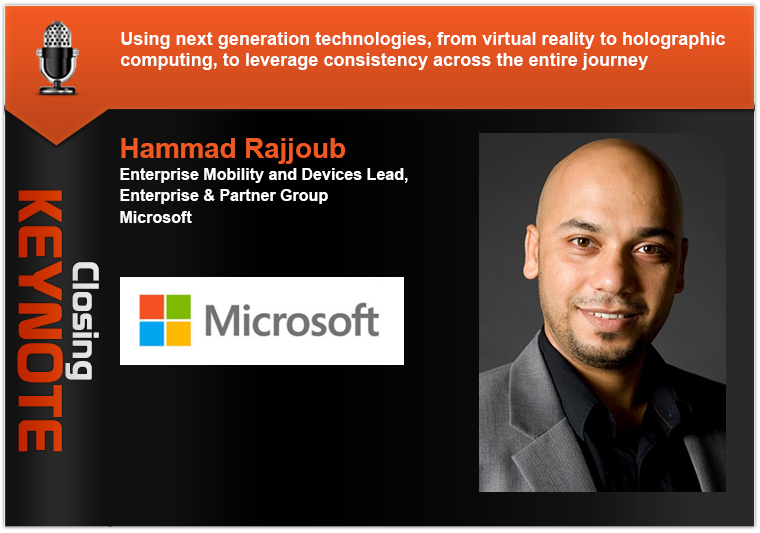 End of day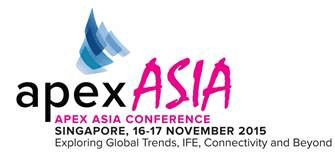 Be sure to also check out the APEX Asia Conference co-located at FTE Asia EXPO 2015
The Airline Passenger Experience Association (APEX) Asia Conference will be co-located with FTE Asia EXPO 2015. APEX Asia will also take place at the Singapore EXPO on 16 and 17 November, while FTE Asia will run from 17-19 November, giving industry executives even more reason to travel to Singapore.
APEX Asia Conference will feature two days of complementary educational sessions covering trends, strategies and new technologies, and will educate airlines on how to maximise ancillary revenue opportunities from passenger experience best practices