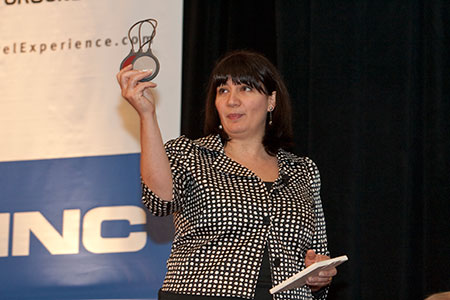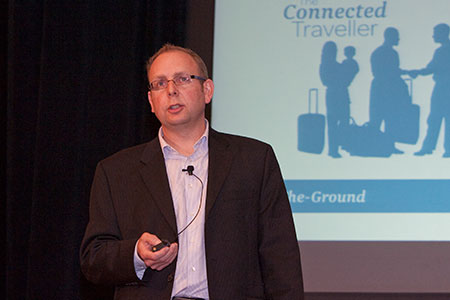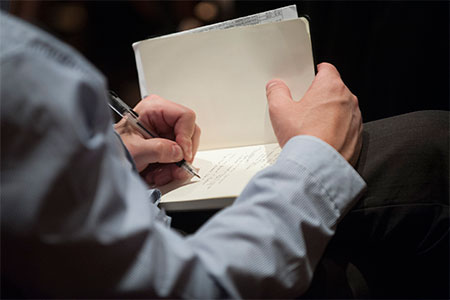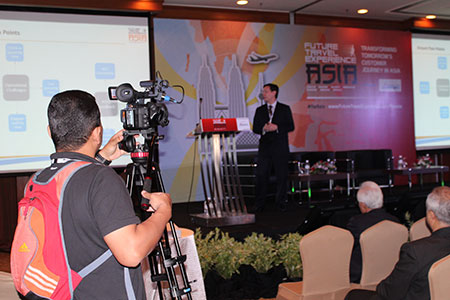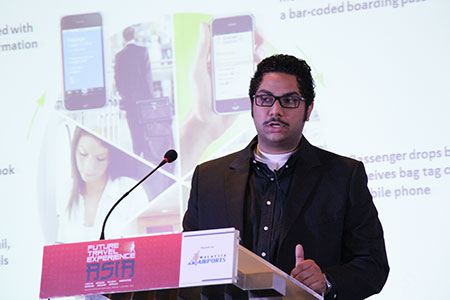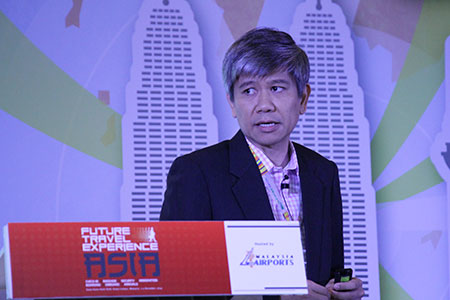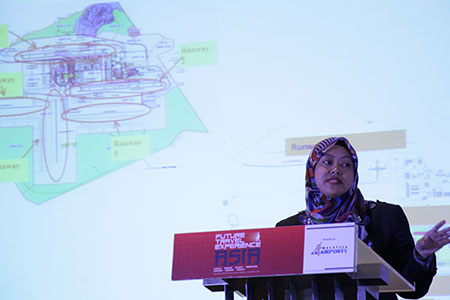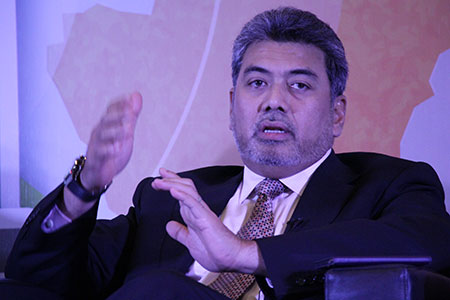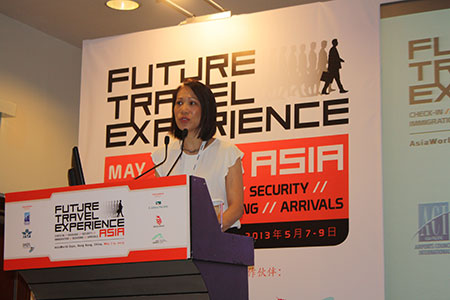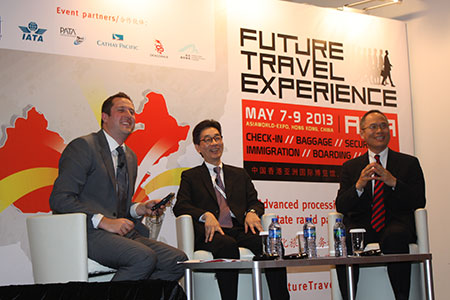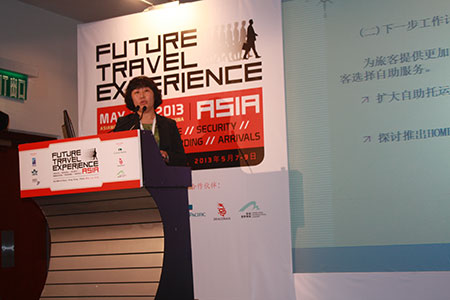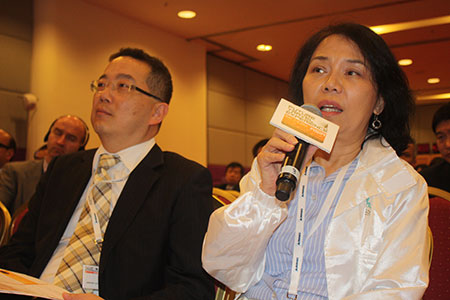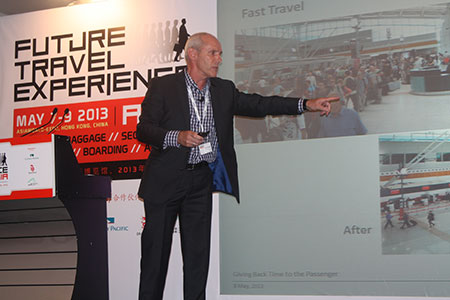 In addition to the biggest Expo of its kind anywhere in Asia, FTE Asia EXPO 2015 will include two conference streams running simultaneously covering the most significant developments and future trends relating to the passenger experience 'On the Ground' and 'Up in the Air'.
The 'On the Ground' stream will focus on the latest advancements in areas such as pre-travel, check-in, baggage, security, immigration and arrivals.
Managing the rise of passenger throughput is a major challenge across Asia, and through our theme we will champion the latest thinking, concepts and collaborative efforts to enhance the speed at which passengers can move through the airport, enable them to take control of processes, and then personalise and enhance their experience at the airport both when departing and arriving.
FTE Asia EXPO 2015 will provide inspiration on the best future ideas and insight into future traveller behaviour and technologies, and the impacts they will have on systems, facilities and business strategies.
We will continue to play an important role in inspiring travel industry stakeholders to innovate and collaborate to deliver a seamless and personalised passenger experience on the ground, and help them effectively plan future facilities and processes with our unique insights on future trends and practices. So, if your interest is solely on the airport of the future, we are undoubtedly the event where you can get the most insight and intelligence on this subject.
This conference will run parallel to the 'Up in the Air' conference stream, which will tackle improving the passenger experience onboard.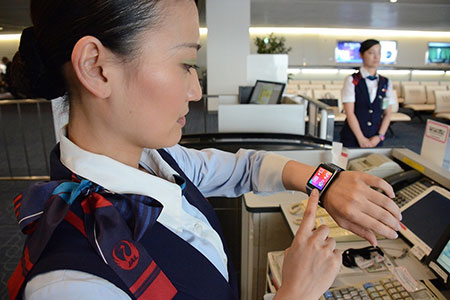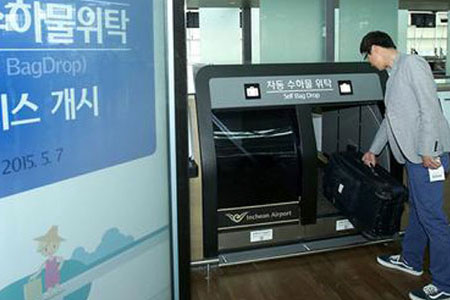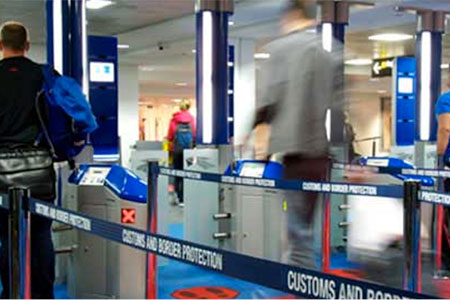 'On the Ground' conference content preview
Expediting processing and enhancing the customer experience at each of the key airport touch-points
The future role of wearable technology, beacons, self-service, biometrics, robotics and the Internet of Things
Collaborating to improve the end-to-end passenger experience
The airport terminal of the future
Future-proofing existing and new airport facilities
Next generation IT strategies to improve efficiency and enhance the customer experience
Full agenda for FTE Asia EXPO 2015 to be announced shortly
The full agenda for FTE Asia EXPO 2015 will be released shortly, but for a flavour of what you can expect from the 'On the Ground' conference, please see the 2014 agenda below:
Workshops/Sessions
Social events/Networking

Last Year's Conference Programme

* invited to conference
Monday 1st December
13.00 – 15.00

airporttrends.com Workshop: Trends and Innovations in the Airport Passenger Experience
How airports are responding to consumer trends and technological developments with innovative products and services in order to differentiate the passenger experience.
Airporttrends.com reports on the latest commercial trends and innovations at airports around the world, be it airport retail, F&B, advertising or the overall airport experience. The company aims to inspire professionals in the airport industry to connect with passengers in a different way, because we believe airports are much more than just spaces of transit.
This fast-paced and interactive trend session, led by airporttrends.com co-founder Hildegard Assies (previously with Amsterdam Airport Schiphol) aims to inspire participants to think about how airports can connect with passengers in new ways.
The key topics to be explored include:
10 trends that will shape the airport experience in the coming years.
A carefully curated selection of innovative and inspiring concepts in airport retail, F&B, media and services that reflect the trends discussed.
Insights into the behavior and needs of specific target groups.
A top 10 selection of airports worldwide which are leading in commercial innovation.
About Hildegard Assies

Hildegard has a solid understanding of the wider commercial and passenger experience trends in the airport industry, having worked in commercial roles in the airport industry for over 14 years. Besides 10 years at Amsterdam Airport Schiphol as a Retail Manager and Strategic Business Development Manager, Hildegard has consulted international airports such as New Delhi Airport, Brasília Airport, Brussels Airport and Abu Dhabi Airport for the strategic and commercial development of their new terminals. Currently she is co-founder of airporttrends•com to report on the latest trends in the global airport industry.
15.00 – 15.30 | Coffee break
15.30 – 17.30


IATA Passenger Experience Workshop
FTE Asia 2014 delegates will benefit from a complimentary IATA workshop, where IATA guest speakers will lead an interactive Passenger Experience session on the following subject areas:
15.30 – 16.45 – Airport Passenger Focused Efforts
What is the latest status on the Fast Travel programme in Asia-Pacific?
The Passenger Security vision:

Improving the passenger experience at the security check point (Security Access and Egress studies)
Considering the security risk-based approach (the joint ACI-IATA Smart Security project)
16.45 – 17.30 – Onboard Passenger Focused Efforts
Leveraging onboard connectivity to help create seamless customer experiences
Vinoop Goel,
Regional Head - Airport, Passenger, Cargo & Security - Asia Pacific, IATA

19.00 - 21.00

Take advantage of the vital networking opportunities provided at this Welcome Reception, where delegates can enjoy demonstrations in the exhibition for the first time during the event, as well as drinks and catering inspired by the food that can be found at Malaysia's world famous food markets.
Once more, the Welcome Reception will begin early so participants have more scope to network outside of the official event proceedings.
End of day

Tuesday 2nd December
08.15 - 09.00
Networking and Exhibition Showcase on exhibition floor
09.00 - 09.45


FTE Asia 2014 Welcome Addresses & Opening Keynote for all conference delegates
Welcome Addresses:
Daniel Coleman,
Founder, Future Travel Experience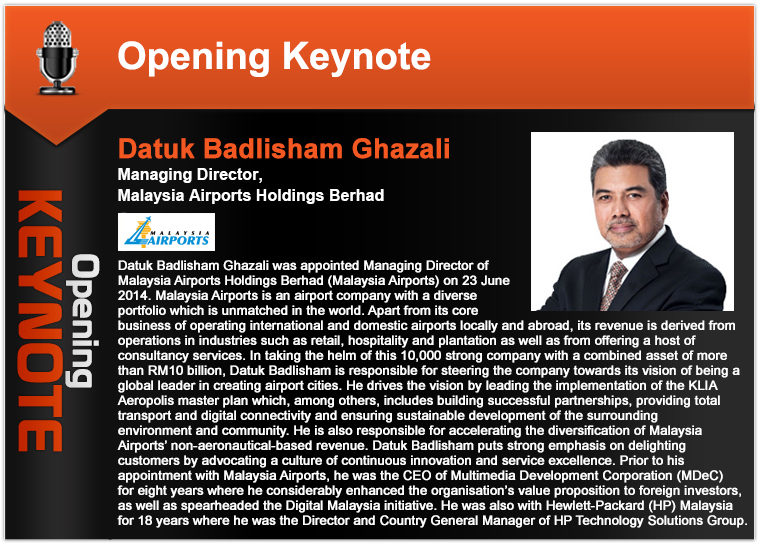 09.45 - 10.45
First Working Session – What will be the needs of future travellers, and how should you go about developing new airport facilities and utilising existing ones to satisfy these demands?

Chairman: Daniel Coleman,
Founder, Future Travel Experience

How far will Saudia go in terms of the advanced automation and facilities on offer for different passenger types at its new home, King Abdulaziz International Airport, which will open in Jeddah next year?
Suliman Mansouri,
Project Manager eServices, Saudia

How Star Alliance is working collaboratively with airport partners to develop new airport terminals, and retrofit existing facilities, to offer the traveller more control as they move through the airport
Justin Erbacci,
Vice President Customer Experience and Technology, Star Alliance

How will the New Istanbul Airport deliver a truly unique passenger experience?
Richard Meredith,
Chief Development Officer, IGA Havalimani Isletmesi A. S.

Rohit Talwar,
CEO, Fast Future

10.45 – 11.30 | Coffee break
11.30 - 13.00
Second Working Session – Leveraging mobile, wearable, biometrics and other new technologies before and after the flight itself to personalise and expedite the travel experience

Chairman's Presentation: Experiences and lessons learned from trials with Google Glass, Sony Smartwatches, NFC, beacons and more
Renaud Irminger,
Director of SITA Lab, SITA Lab

Developing a customer-centric passenger experience
Mazhar Butt,
Head of Customer experience, Dubai Airports

On-time Performance and Disruption Management
Aaron Hornlimann,
CEO, Elenium Group

Air France-KLM is innovating in many areas to minimise passenger frustrations, including biometrics, in-terminal navigation for travellers, permanent bag tags and much more. What are the key findings from these efforts and how close are we to making travel a seamless and enjoyable experience?
Cees de Vos,
Director Innovation International Stations, Air France-KLM

13.00 – 14.15 | Lunch break
14.15 - 14.45


Post-lunch Joint Keynote for all participants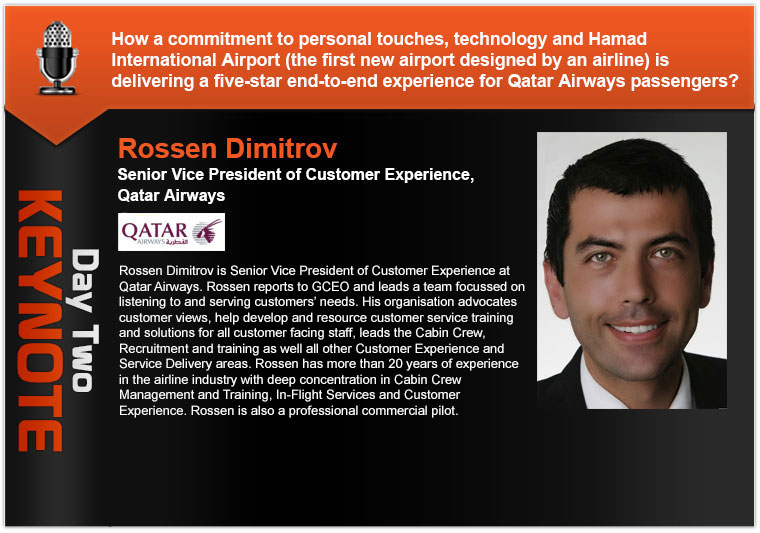 14.45 - 16.00
Third working session – How do we resolve key passenger pain-points in Asia's airports, where queues are longer than passengers would like?

Each speaker will deliver a three-minute presentation on a specified topic. After each presentation, the panel and audience will discuss the topic in a short Q&A session, before moving onto the next presentation.
Chairman:
Ryan Ghee,
Editor, Future Travel Experience

Scene-setting presentation: Fast Travel
Cedrick Brisset,
Regional Manager, Airport Passenger Cargo & Security, Asia-Pacific, IATA

Panellists:
Resolving check-in and bag drop queues
Alice Chui Fong Wong,
Manager, Passenger Systems & Process Improvement/TLD, Airport Authority Hong Kong

Resolving security queues
Diana Poh,
Implementation Manager, Airport Passenger Cargo & Security, Asia-Pacific, IATA

Resolving immigration queues
Paul Mewett,
Director, Innovative Travel Solutions, Vancouver Airport Authority

16.00 – 16.45 | Refreshment break
16.45 - 17.30


End of Day Keynote for all conference delegates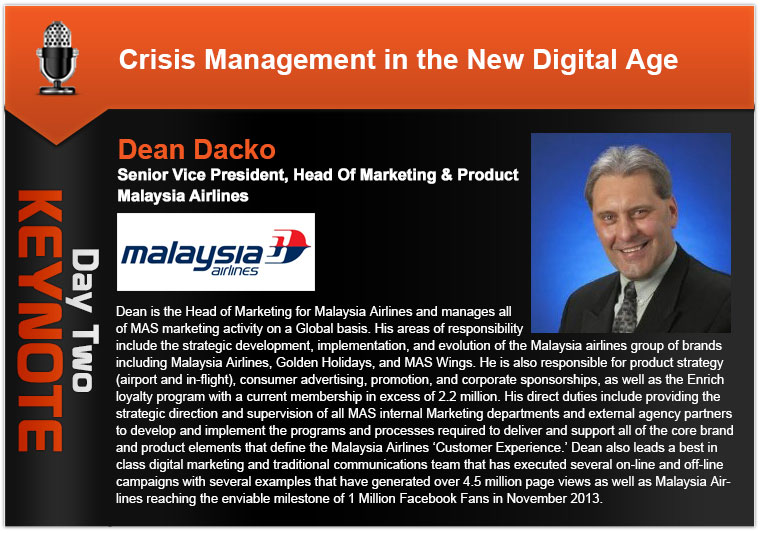 19.00 - 22.30
FTE Asia 2014 Gala Evening hosted by Malaysia Airports

Location – Cyberview Resort & Spa, Cyberjaya
Timing – 19.30 – 22.30
Dress code – Business casual
The FTE Asia Gala Evening will take place at the Cyberview Resort & Spa which is a 5-star boutique resort, a veritable paradise set on 28.8 acres of award-winning landscaped gardens, featuring world-class quality of service and unparalleled Malaysian hospitality. Surrounded by towering palm trees, lush foliage, splendid tropical gardens, and meandering paths, the resort effortlessly blends rustic charm with state-of-the-art facilities.
Our host Malaysia Airports promises to stage a truly memorable evening encapsulating the finest cuisine and entertainment from the region.
End of day

Wednesday 3rd December
09.00 - 10.15
Day 3 Opening Keynotes for all conference delegates
Chairman:
Rohit Talwar,
Founder, Fast Future Research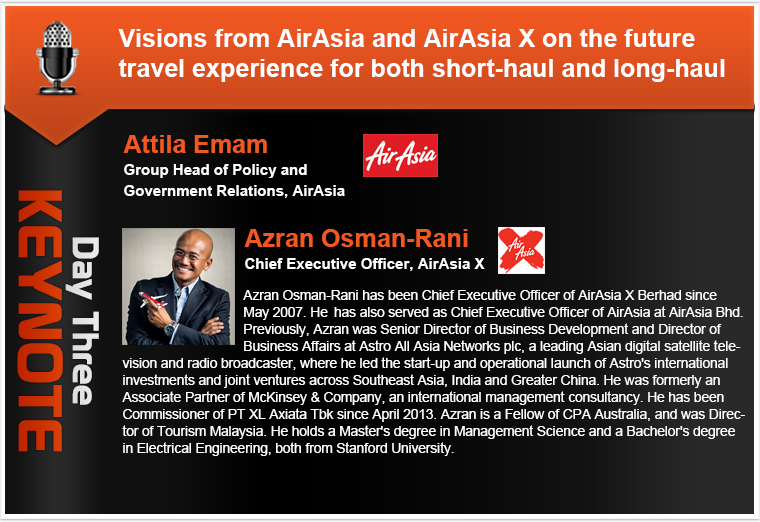 10.15 – 11.00 | Coffee break
11.00 - 12.30
Fourth Working Session – The Low Cost Airline Passenger and Baggage Processing Symposium

An opportunity for LCCs to share ideas and opinions, and for other industry stakeholders to learn how they are planning to evolve their businesses, and how they should adapt to meet these developments.
Panel discussion with no slides from the panellists.
Chairman:
David Kershaw,
Director, Kershaw & Associates Ltd
Panellists:
Jose Oller,
Vice President, Airports and Operations Control, Peach Aviation

Andrew Seow,
Regional Director, Airport Business Development, Rockwell Collins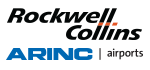 Dato' Azmi Murad,
Senior General Manager Operations Services, Malaysia Airports

Junard Cruz,
Vice President, Airport Services Department, Cebu Pacific

Questions to consider:
Has the time come for LCCs to truly embrace automation in Asia despite cheap labour costs?
With LCC business models continuing to evolve, how can airports plan facilities to meet the fluid approach of these carriers?
LCCs tend to dislike CUTE/CUSS/CUPPS models – how can airports get around this?
If airlines/airports redeploy staff in new roles to assist self-service drives, how do they take staff/partners with them willingly?
How can LCCs and airports simplify baggage processing for transfer passengers?
12.30 – 13.45 | Lunch break
Fifth Working Session: klia2 Symposium
Bigger & Better klia2: Stimulating Low Cost Travel

klia2 is Malaysia's Next Generation Hub and enables seamless connectivity for both local and international low-cost and full-service carriers. Built to cater for the huge growth in travel across Asia, it is the largest low-cost airline facility ever built and has been designed to handle 45 million passengers a year. klia2 opened on 2 May 2014, replacing the existing Low Cost Carrier Terminal (LCCT) at KLIA.
This klia2 Symposium will outline in great depth the thinking behind the facility, how it has been delivered, lessons learned along the way and why it is great for airlines, the people who work there and every single passenger who travels through it.
Overall overview:

Datuk Badlisham Ghazali,
Managing Director, Malaysia Airports
Bridging Stakeholder Expectations:

Faizal Mansor,
Chief Financial Officer, Malaysia Airports
Innovation in klia2 Development:

Nor Azlina Mohd Isa,
General Manager, Planning & Development, Malaysia Airports
Providing Operational Excellence:

Dato' Azmi Murad,
Senior General Manager, Operations, Malaysia Airports
Airport in a Mall; Mall in an Airport:

Faizah Khairuddin,
Senior General Manager, Operations, Malaysia Airports
15.30 - 17.30

Malaysia Airports will facilitate guided tours of this incredible new facility so FTE Asia 2014 delegates can understand the decision-making behind how the terminal came to fruition and how it will provide a truly unique passenger experience.
End of day