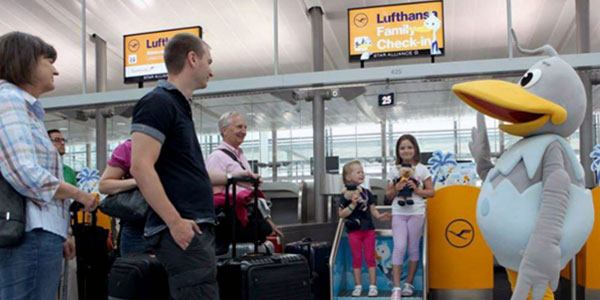 Lufthansa has introduced new family-friendly check-in counters at Frankfurt and Munich airports to coincide with the peak summer holiday season in Germany.
The check-in desks feature a large welcome arch and the path to the desk is designed like a runway. Overhead screens feature the mascots, Lu and Cosmo.
Children can stand on steps to watch the airline agent undertake the check-in process and they have the option of being issued with a 'Best Friend' boarding pass for any accompanying cuddly toys.
Parents are also offered a Family Guide brochure, which includes information on airport play areas, baby changing facilities and observation decks.