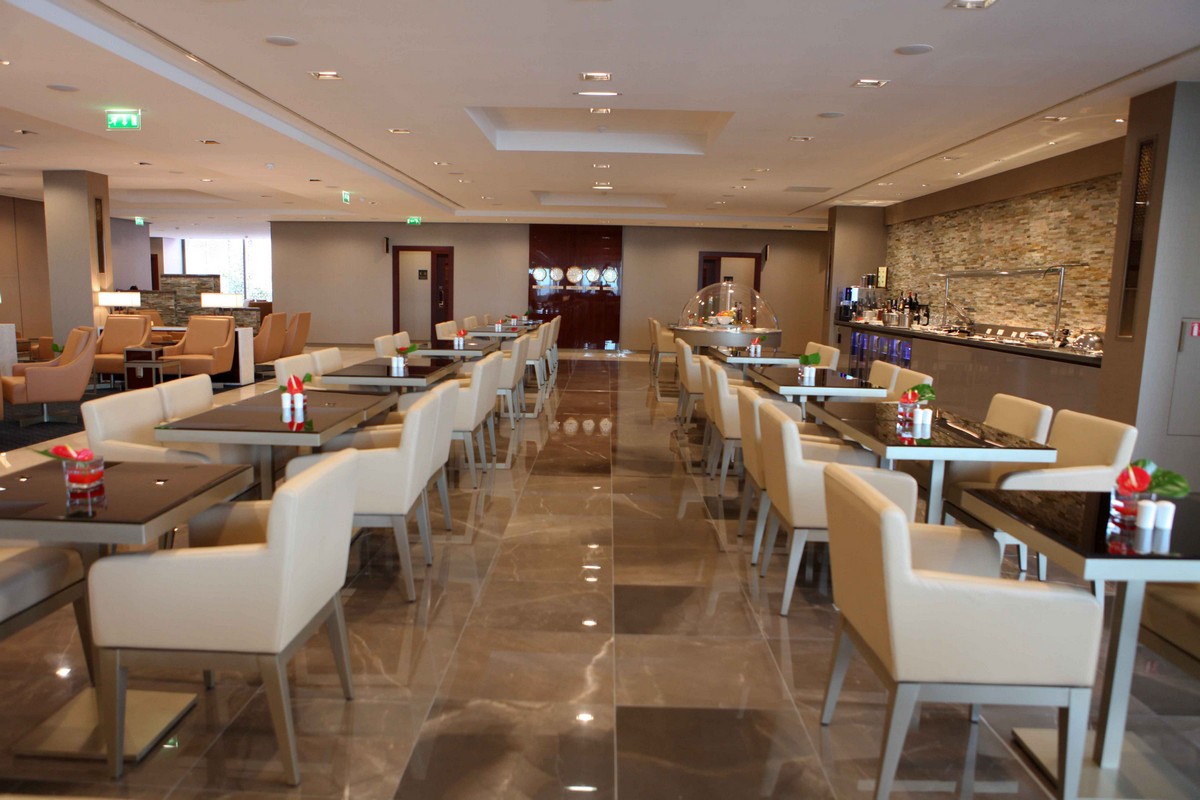 Following the reveal of the airline's new interior design within the Emirates Concourse A Lounge in Dubai International Airport earlier this year, the announcement of a global overhaul was made at the inaugural refurbishment of Paris' Charles de Gaulle lounge.
The €3.8 millon investment has seen the lounge redecorated, moved to a more prominent central location and its capacity boosted 67% to 156 passengers. The facilities within the lounge include showers, a dining area and a choice of formal or informal seating.
Mohammed Mattar, Emirates' Divisional Senior Vice President Airport Services, said: "The refurbishment of this lounge is a further marker of our commitment to offering our premium class customers the best possible passenger journey with Emirates.
"Selecting our lounge in Paris as the first destination to receive the new look refurbishment was an easy choice. Our capacity to Paris has increased significantly this year, with the instalment of a second daily A380 and our commitment to the city has also grown, with our recent sponsorship of the French Open Tennis and renewal of our sponsorship with Paris Saint Germain for a further five years."
Emirates 34 other dedicated lounge destinations can be found at some of the world's busiest cities, including Delhi, Hamburg, Hong Kong, Istanbul, London, Milan and New York.