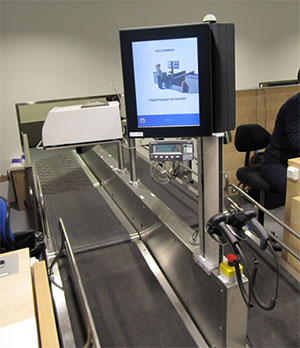 Travellers departing from Göteborg Landvetter Airport will soon be able to make use of new self-service bag drops after the airport placed an order for 12 units. The units will be supplied by DSG Systems and are expected to be in place by the end of Q1 2015.
"This gives our passengers a greater opportunity to manage their own time when they are out travelling," explained Charlotte Ljunggren, Göteborg Landvetter Airport Director. "Our hope is that this will reduce queues and provide a smoother flow at the check-in."
Ljunggren also described the investment in the self-service technology as a "natural step forward" for the Swedavia-operated airport, because many of its airline customers have already embraced self-service technology.
DSG Systems revealed that it will provide a customised solution to Göteborg Landvetter Airport due to the fact that the attachment surrounding the bag drop units is made of granite, and therefore no screws or bolts can be used. With this in mind, the company has said that it will design and deliver a "special solution to fit the airport requirements".