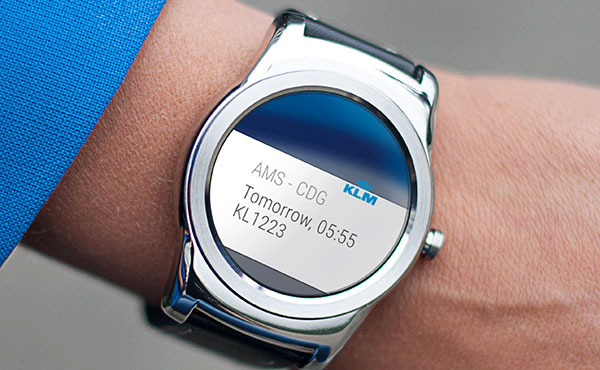 KLM will trial an app for Android smartwatches to test its viability and uptake among passengers, ahead of the future release of an app for the Apple Watch, which will be launched on 24 April.
As well as having access to smartwatch boarding passes, users will be able to view their flight information and start receiving trip-related updates 24 hours ahead of their departure.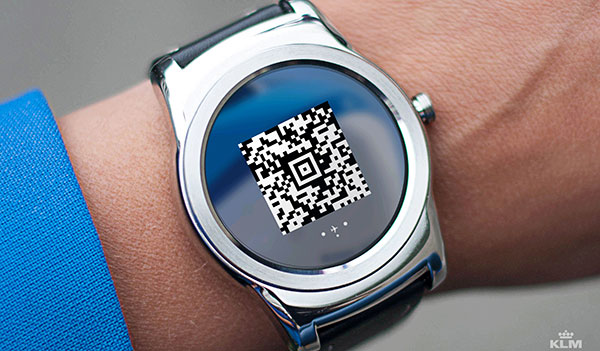 While at Amsterdam Airport Schiphol, Android smartwatch owners will receive an automatic notification stating their gate information and boarding time. An hour ahead of departure, they will receive their boarding pass on their smartwatch, which can then be scanned at the gate. A final notification with the passenger's seat number is then sent to the device before boarding.
Tjalling Smit, Senior Vice President of E-Commerce, Air France-KLM said: "The KLM smartwatch app allows passengers to find relevant and up-to-date flight information at a glance. In the future, we will further link technologies to offer innovative services ensuring that passengers are always a step ahead on their journey."