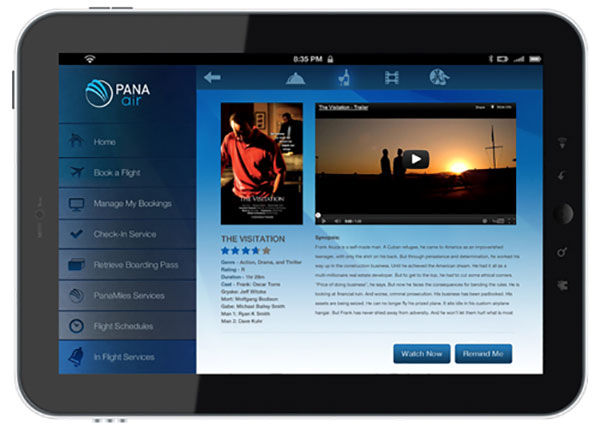 Etihad Regional, the Swiss-based carrier that is partly owned by Etihad Airways and operated by Darwin Airline, has partnered with Panasonic Avionics to offer passengers access to portable electronic devices for in-flight entertainment (IFE).
The tablet-based IFE solution will initially be deployed on a trial basis on selected aircraft in the carrier's fleet, which includes seven Saab 2000 turboprop aircraft and four ATR 72-500s.
Maurizio Merlo, Etihad Regional CEO, explained that the deal with Panasonic marks an "important step forward for Etihad Regional in its mission to provide industry-leading levels of product and service onboard".
While a specific timeframe for the IFE trial has not yet been revealed, it is understood that the IFE tablets will be available to passengers flying to destinations in Switzerland, France, Italy and Spain.