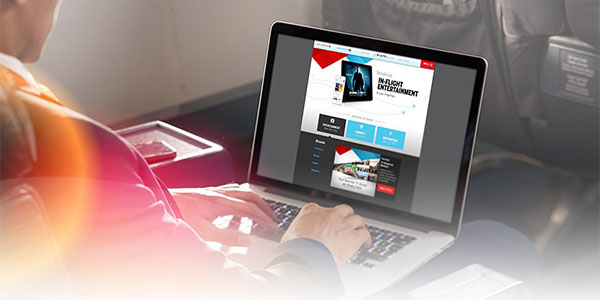 Indian carrier Jet Airways will introduce in-flight connectivity and content streaming on its fleet of Boeing 737 Next Generation aircraft.
The airline has teamed up with Global Eagle Entertainment (GEE), which revealed that it will provide Jet Airways with its Airtime IFE streaming solution during Q2 2016, "with a clear roadmap for migration to full broadband satellite connectivity".
GEE will equip the aircraft with digital rights management (DRM) technology, in-cabin servers and Wi-Fi routers, to enable passengers to stream movies, music and other content to their laptops, tablets and smartphones. Jet Airways has signed a 10-year content delivery agreement with GEE.
Gaurang Shetty, Senior Vice President – Commercial, Jet Airways, said: "Jet Airways is now moving to GEE's integrated IFE solution capable of streaming a broad range of content to our passengers' own devices and providing a clear path to our future connectivity needs. We look forward to growing our partnership with GEE and, in turn, enhancing our passenger experience across our global fleet."
Walé Adepoju, Chief Commercial Officer, GEE, explained that the initial introduction of IFE streaming lays the foundations for "full blown satellite connectivity aboard future flights", pending regulatory approval.