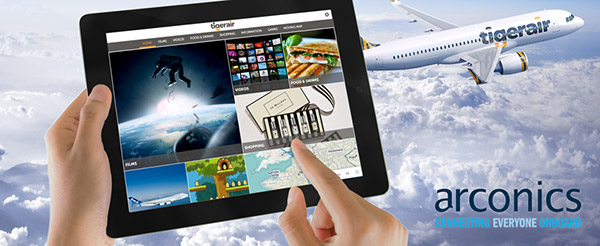 Tigerair Australia, the low-cost subsidiary of Virgin Australia, will offer passengers on new services between Australia and Denpasar, Bali access to wireless in-flight entertainment (IFE) after announcing a partnership with Arconics.
Passengers on the Boeing 737-800-operated services from Melbourne, Adelaide and Perth will have access to a selection of free and paid content on the Virgin Australia-owned aircraft.
Arconics has revealed that content will include a mix of Hollywood and Australian movies, international and local TV programmes, music and real-time destination mapping.
Tigerair Australia Commercial Director Adam Rowe said the wireless IFE partnership "delivers another important customer-facing innovation in keeping with our commitment to improving our customer experience, and makes flying Tigerair better than ever".
He added: "Tigerair's transformation programme continues to gather momentum and we have many more customer-facing innovations to come, which will be announced in due course. We've deployed this software from Arconics because our passengers' needs come first. Our customer satisfaction is at an all-time high and we look forward to bringing our customers great value in-flight entertainment for the first time."