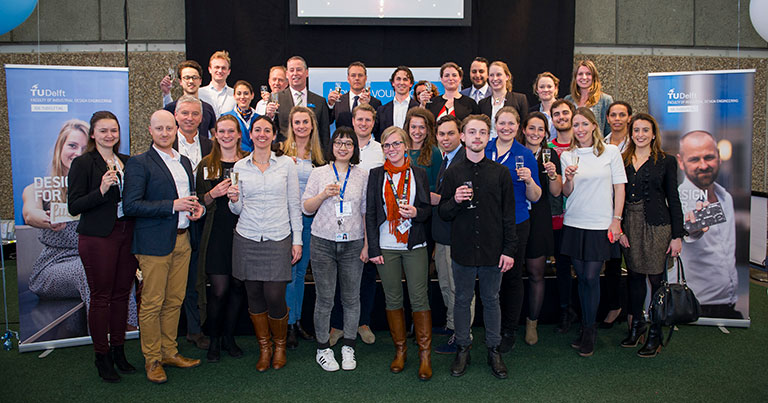 KLM and Delft University of Technology (TU Delft) have signed a forward-thinking strategic agreement entitled "Design Doing". The aim of the unique five-year partnership is to develop new products and optimise existing KLM processes in a real-life operational environment.
FTE was in attendance at the launch ceremony, where TU Delft President Tim van der Hagen and KLM COO René de Groot formalised the agreement.
The Design Doing project is based around the principle of Design Thinking. The two parties – KLM and TU Delft's Faculty of Industrial Design Engineering – have been collaborating on customer experience-focused projects for some time. TU Delft offers and develops knowledge in strategic design, while KLM offers an ideal test environment.
As part of this unique working method, ideas from the design world, referred to as Design Thinking, are applied in the implementation of KLM's strategy. Two TU Delft doctoral candidates will work with students in applying design principles in KLM's day-to-day operations.
"We are overjoyed to have a strong scientific partner such as TU Delft at our side who can help us to innovate and teach us to apply Design Thinking on a large scale. This partnership will enable us to offer our passengers even better service and comfort in the future," said René de Groot, KLM's COO.
Speaking at the launch, Sander Stomph, Director, Design Doing & Data Science, explained: "We want to build a future that's even better than you can imagine. This strategic partnership will help us achieve this."
The KLM/TU Delft partnership will continue to apply the 'KLM X' strategy of testing and optimising new products and processes in live environments, with real passengers at a real airport and in real aircraft, rather than in a laboratory setting.
TU Delft President Tim van der Hagen added: "It is a great opportunity to develop knowledge of strategic design and apply it in practice at a major airline."