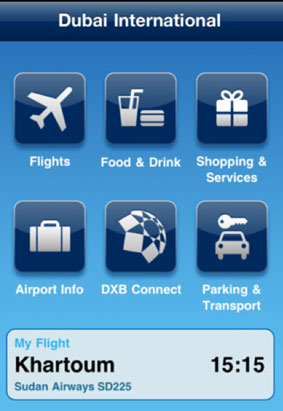 The new 'myDXB' app for Apple and Android devices provides flight information, gate numbers and wayfinding assistance to passengers travelling from Dubai International Airport.
Eugene Barry, Senior Vice President of Commercial Unit, Dubai Airports, said: "The idea behind creating 'myDXB' was to simply communicate the availability and location of commercial services to millions of passengers that pass through our terminals each month.
"The application is also a great way to plan ahead, enabling passengers to maximise their time with us, and direct them towards services from currency exchange to their favourite retail or food brands.
He continued: "We understand the connection between wayfinding and customer experience, and this application is the first step in offering our customers tools to plan their time at Dubai International, and to ultimately influence behaviour and spend."