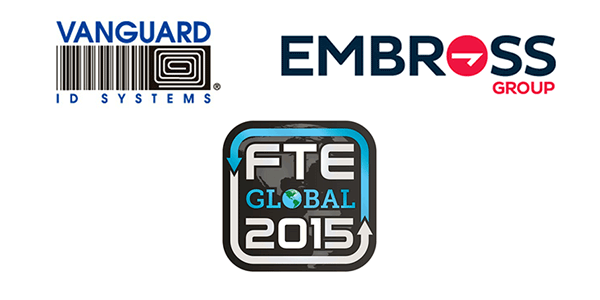 The Future Travel Experience Global 2015 exhibition continues to grow and Vanguard ID Systems and Embross Group have signed up to exhibit in the last week.
Vanguard ID Systems specialises in the manufacture of custom-printed barcoded, magnetic stripe and RFID cards, key tags and labels, and has also developed a permanent RFID bag tag called ViewTag. Embross Group, which acquired IBM's Travel & Transportation kiosk business earlier this year, will showcase its range of self-service kiosks and solutions.
The two vendors join the likes of Access IS, Custom, Damarel, Desko, DSG Bagdrop AS, Epson, Four Winds Interactive, Grabba, Gunnebo, IER, Kaba, Levarti, LocusLabs, Lufthansa Systems, PrehKeyTec, Rockwell Collins, Roomstorm, SITA, SSE technologies, Type22, Vision-Box and Xovis in confirming that they will exhibit at FTE Global 2015, which will take place in Las Vegas from 9th-11th September.
» More information on FTE Global 2015