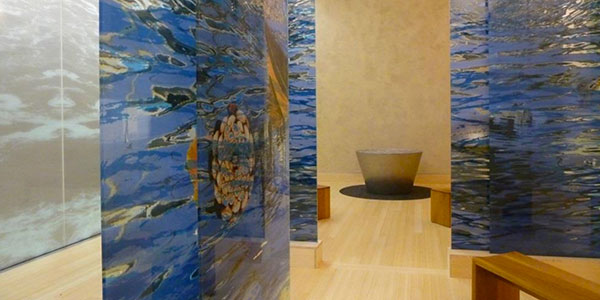 San Diego International Airport has opened a new 'Meditation Room' in Terminal 2 to offer travellers a quiet place to relax and reflect during their journey.
Also referred to as 'The Spirit of Silence' or 'Reflection Room' by San Diego County Regional Airport Authority, the new facility is located post-security, and has been created to offer a dedicated space to contemplate, meditate or pray, away from the busy airport environment.
The room has been created by Seattle-based artist Norie Sato, and its introduction follows the opening of other inventive facilities elsewhere that are aimed at providing a space for travellers to relax. For example, Helsinki Airport has a Relaxation Area and Chicago O'Hare has a Yoga Room.
The new Meditation Room is the latest example of how San Diego County Regional Airport Authority is investing in improving the airport experience for travellers. As we recently reported, it also offers outdoor check-in and bag drop, and self-service baggage recovery kiosks, while it is also exploring equipping customer service agents with tablets and installing beacons to help with wayfinding.