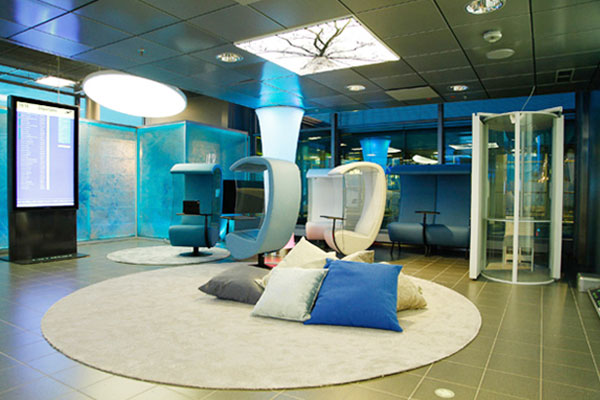 Feeling stressed and anxious is often taken for granted by people passing through an airport, but according to the Vantaa Innovation Institute, this doesn't have to be the case. To prove that the airport experience can be calm and relaxing, the institute has developed a dedicated Relaxation Area, which has recently opened at Helsinki Airport.
The Relaxation Area is open free of charge to all passengers and includes silence chairs, pods and sleeping tubes, and the decoration and ambience has been created to reflect elements of Finnish nature, such as ice and snow. The idea at its heart is to provide a calming and peaceful environment, far removed from the stress of the everyday airport terminal.
Marjukka Holopainen–Rainio, Project Manager, Airport Concepts at the Vantaa Innovation Institute, told FTE: "There are not many places where passengers can relax, sleep or take a nap at airports, so we wanted to give the Relaxation Area to ordinary people, for those who are not able to travel as VIPs. When we were travelling ourselves, we realised many times that there should be a better alternative than an uncomfortable bench or even the dirty floor."
Collaborating to enhance the passenger experience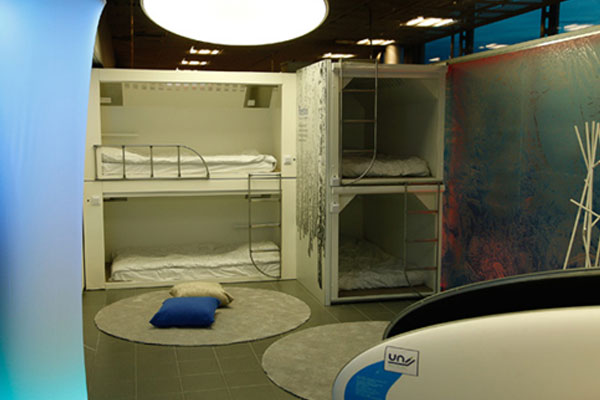 To make the pilot scheme possible, Vantaa Innovation Institute drew upon the areas of expertise of a number of its partner companies, who offered various products, including chairs, pods and sleeping solutions. Finavia – the Finnish airport operator – also made a significant contribution to the design of the zone and highlighted Terminal 2 in Helsinki Airport as an ideal location to test the project.
Holopainen–Rainio explained that over the first week or so since the Relaxation Area opened its doors, passenger feedback has been entirely positive. Should this trend continue, Finavia and the Vantaa Innovation Institute will make it permanently available and even look into the possibility of opening similar areas in other Finnish airports. However, by this stage, passengers may have to pay to enter, providing airports with another welcome source of revenue.
"There will be a thorough study conducted in co-operation with Aalto University School of Business to determine how the passengers feel about the Relaxation Area and how this kind of Relaxation Area should be operated," she explained. One key question will be to find out how passengers think the Relaxation Area compares to more traditional airport lounges.
Holopainen–Rainio continued: "We see this Relaxation Area as a great addition to services for passengers. We hope to catch all types of passengers and also offer a service for those who don't use airport lounges."
Making the airport a part of the journey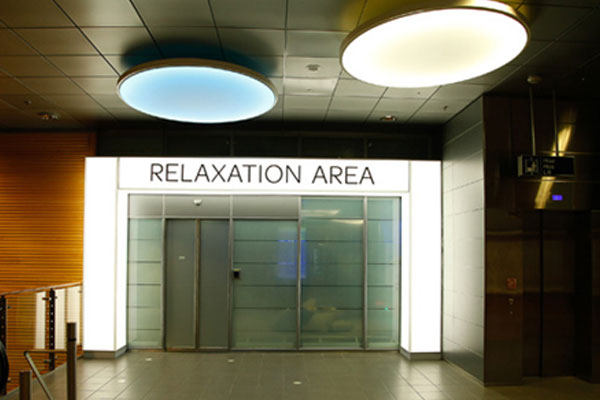 Rather than seeing the airport as a necessary evil in the journey to the final destination, Holopainen–Rainio explained that the Vantaa Innovation Institute wants to make it an enjoyable part of the journey in its own right, so people no longer dread the airport experience, and the Relaxation Area provides an example of how this can be achieved.
She added: "The luxury and excitement of your trip should start already at the airport. People need and deserve some indulgence and that's what the Relaxation Area is offering."
In order to support this desire to make the airport experience an enjoyable one for travellers, Finavia should make the Relaxation Area a mainstay and other airports should take note of just how big a difference a touch of luxury can go towards putting a smile on the face of tired and weary passengers.