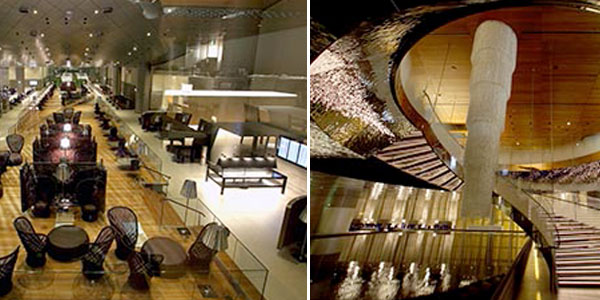 Hamad International Airport in Doha has unveiled the new 10,000sqm Al Mourjan Business Lounge for Qatar Airways' premium passengers, which it says will "set a new benchmark in airport luxury".
Travellers who visit the new lounge, which is one of the biggest airport lounges in the world, will be able to make use of private quiet rooms, dedicated family spaces, a games room with PlayStation pods and an F1 racing simulator, prayer rooms, a nursery and shower rooms with complementary amenities.
Business travellers can also make use of a business centre with a conference area, personal workstations with Internet connectivity, printers and scanners. Executive seating with private flight information display screens, reading lights and power outlets is also available.
The most striking feature, however, is the 15-metre by four-metre infinity pool water feature, which is lit by a four-tiered chandelier.
Akbar Al Baker, Qatar Airways' Group Chief Executive Officer, said: "Qatar Airways has been known for years for our award-winning Premium Terminal at DIA (Doha International Airport). We are now very pleased to be able to offer our premium passengers our new premium lounge, which sets new benchmarks in airport luxury and will far exceed our passengers' expectations.
"Qatar Airways does not compromise on quality and the Al Mourjan lounge is the perfect example of this as it is the epitome of comfort, convenience and five-star service that our premium class passengers have come to expect from us. We look forward to welcoming them to this superior lounge experience."
Learn all about enhancing premium passenger experiences at FTE Global 2014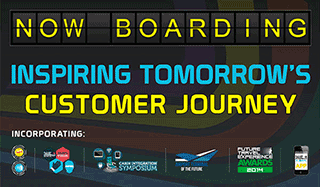 FTE Global 2014, which will take place in Las Vegas from 24-26 September, will include a dedicated Enhancing Premium Passenger Experiences Forum, in which a number of senior industry figures will share what they are doing to enhance the travel experience for their high-value customers.
Part 1 of the Forum will focus on 'Enhancing premium passenger experiences in-flight', and will be chaired by Raymond Kollau, Founder of AirlineTrends.com, while Part 2 will focus on 'Enhancing premium passenger experiences on the ground to maintain loyalty and attract new customers', and will be chaired by Thomas Penner, VP Terminal and Passenger Services, Munich Airport and Chairman of the World Airport VIP Forum.
» More information on the Enhancing Premium Passenger Experiences Forum
» Register to attend FTE Global 2014